City or coast? Culture capital or cowboy outpost? Progressive destination or old favorite? Browse our annual guide, compiled from recommendations by The Star Travel team and a few far-flung readers, to get inspired. Then, start packing.
1. Eleuthera, Bahamas
Helping an island recover after a devastating hurricane is only one reason to visit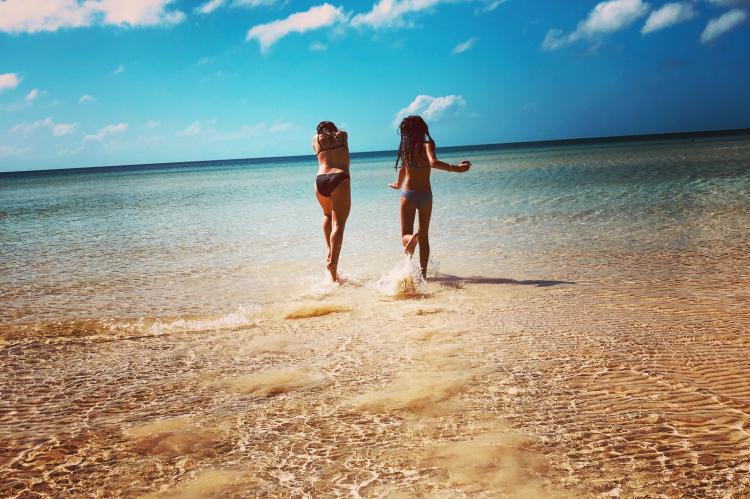 By Sue de Lara and Holly Li
    Hurricane Dorian, September's Category 5 storm, the strongest in the Bahamas' history, battered these beautiful islands, only 200 miles east of Miami, leveling entire neighborhoods and leaving the people and the economy struggling to recover. But while tourism dollars are much needed, there are countless other reasons to go. 
    We were there in February -- two families with four teenagers between us -- and found paradise on the island of Eleuthera, which escaped Dorian relatively unscathed. Our Airbnb rental was in Governor's Harbour, a charming town that's safe for kids to explore unaccompanied and a perfect midisland location that's near gorgeous beaches, or you can island hop from there (the archipelago has 700 of them), or simply soak up the relaxing island charm that abounds. 
    Our favorite beaches were Ten Bay for crystal-clear water, Twin Coves, for great snorkeling amid abundant swashes of blue and green, and French Leave for the prettiest, sugary-pink sand. We took a five-minute "ferry" ride -- basically, a local guy in a boat who collects $5 in cash -- to Harbour Island, off Eleuthera's northern shore. There, we rented a golf cart to tour this picturesque island full of old-world charm, and stopped at a few sweetshops that made the trip well worthwhile. 
    We discovered why Columbus called these islands "baja mar," or shallow seas, as we snorkeled and scuba dived through reefs alive with coral (some have been damaged) and a range of colorful sea life. But most memorable was a swim with pigs, starfish, and stingrays, booked through #dasaltypig, with a guide included. There's no shortage of excellent eateries, like Matty's (a low-frills option to the overhyped Fish Fry), the Queen Conch on Harbour Island, or the SkyBar for Sunday night live reggae and rum.
    "It's better in the Bahamas," says the country's tourism tagline, and we couldn't agree more. But it's even better now, when your dollars could help a nation rebuild.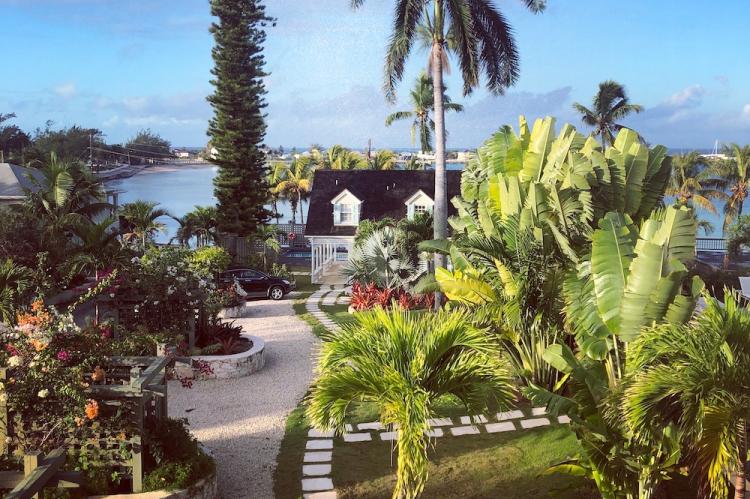 You might also enjoy reading ► Pressure Drop: Languid Salt Cay in the Caribbean
2. Luang Prabang, Laos
Escape the 21st century in this peaceful Laotian sanctuary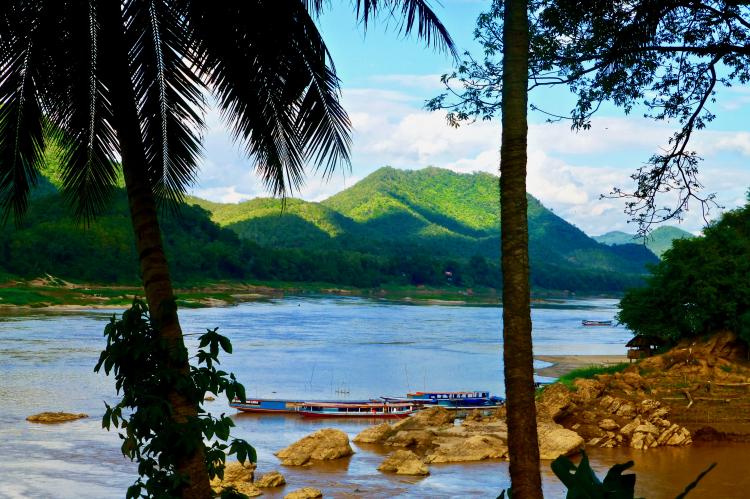 By Cora Wen
    There is a saying in Asia: Vietnam plants rice, Cambodia harvests rice, Thailand sell rice, and Laotians listen to the rice grow.
    While the rest of Southeast Asia sprints towards modernization, the Lao People's Democratic Republic, otherwise known as Laos, remains delightfully languid. Communism kept Laos in a time warp for three decades, and inadvertently helped preserve its culture, unique Lao-French architecture, cuisine, and rare freshwater dolphins. 
    In the rugged northern part of the country, cocooned between the Mekong and Nam Khan rivers, amid a backdrop of jungle-clad mountains, is Luang Prabang, the former royal capital of Laos, now spiritual epicenter, and since 1995 a Unesco World Heritage Site. Most visitors arrive via a direct flight from frenzied Bangkok, and the tranquility of Luang Prabang immediately puts an unhurried drift into their step. But it's not all about lolling around here. There are over 30 wats (temples) to visit, or, Buddhist caves in which to meditate. A tour of the Royal Palace is a must, as is a cruise along the mighty Mekong to the Pak Ou Caves, filled with thousands of Buddhist effigies. 
    You can also feed baby elephants at a river sanctuary, bike along temple gates, or wake up before dawn to participate in tak bat -- the sacred daily ritual of offering alms to local monks. And, right in the heart of Luang Prabang, you can hike to the summit of Mount Phousi and watch the sun go down.
    Tourism is encroaching, however, with new luxury hotels, including the Souphatrra, run by the former general manager of the upmarket Aman hotel group, the Avani+, and Rosewood, as well as trendy restaurants such as Paste at the Apsara hotel, featuring the Michelin-starred Thai chef Bee Satongun.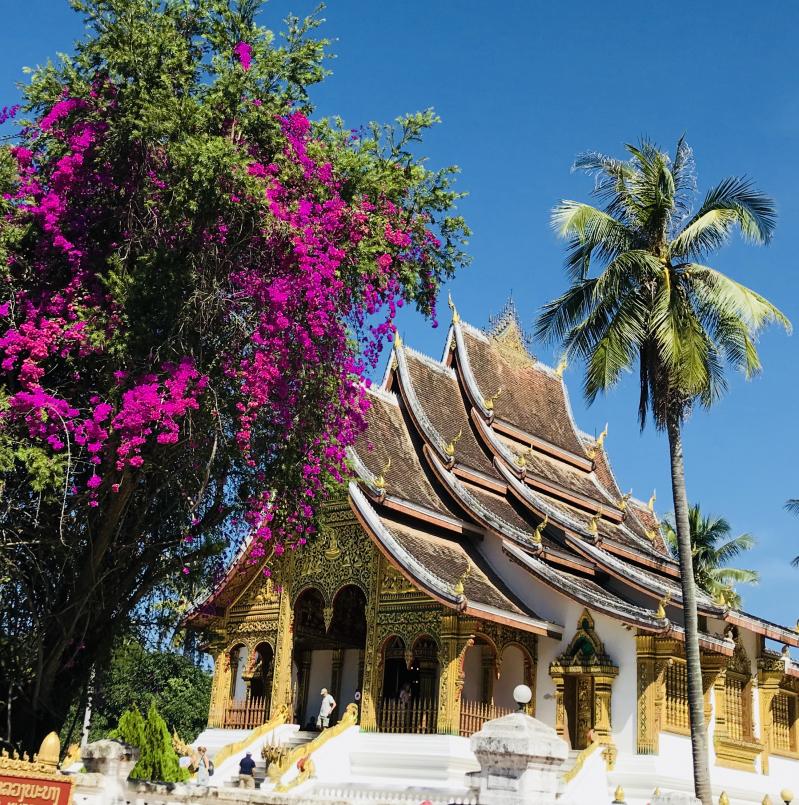 You might also enjoy reading ► Next Stop: Chiang Mai, Thailand
3. Oaxaca, Mexico
A southern Mexican city with rich traditions and an indigenous culture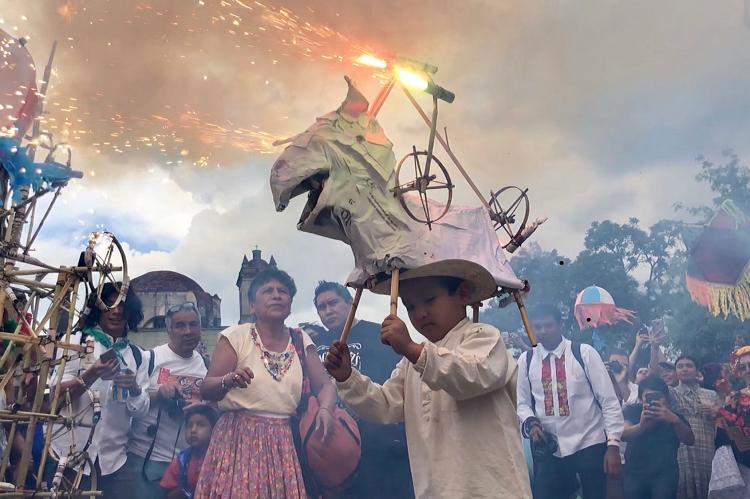 Try not to read too much about Oaxaca before you go. 
    Oaxaca is not a place to experience by moving from point A to point B, or restaurant to restaurant (although you could, and it may even be extraordinary). It's a place whose soul lives in the in-between spaces. And whose beauty reveals itself as you let your eyes and heart adjust.
    Start exploring higher up on the hill, wandering down toward the Cathedral of Santo Domingo (go inside) and Calle Alcalá (the main pedestrian street). On any side street, it's likely that you'll run into a street procession in honor of a patron saint, or a candela parade. If you are so lucky, stay with it. Celebration is one of Oaxaca's most powerful charms.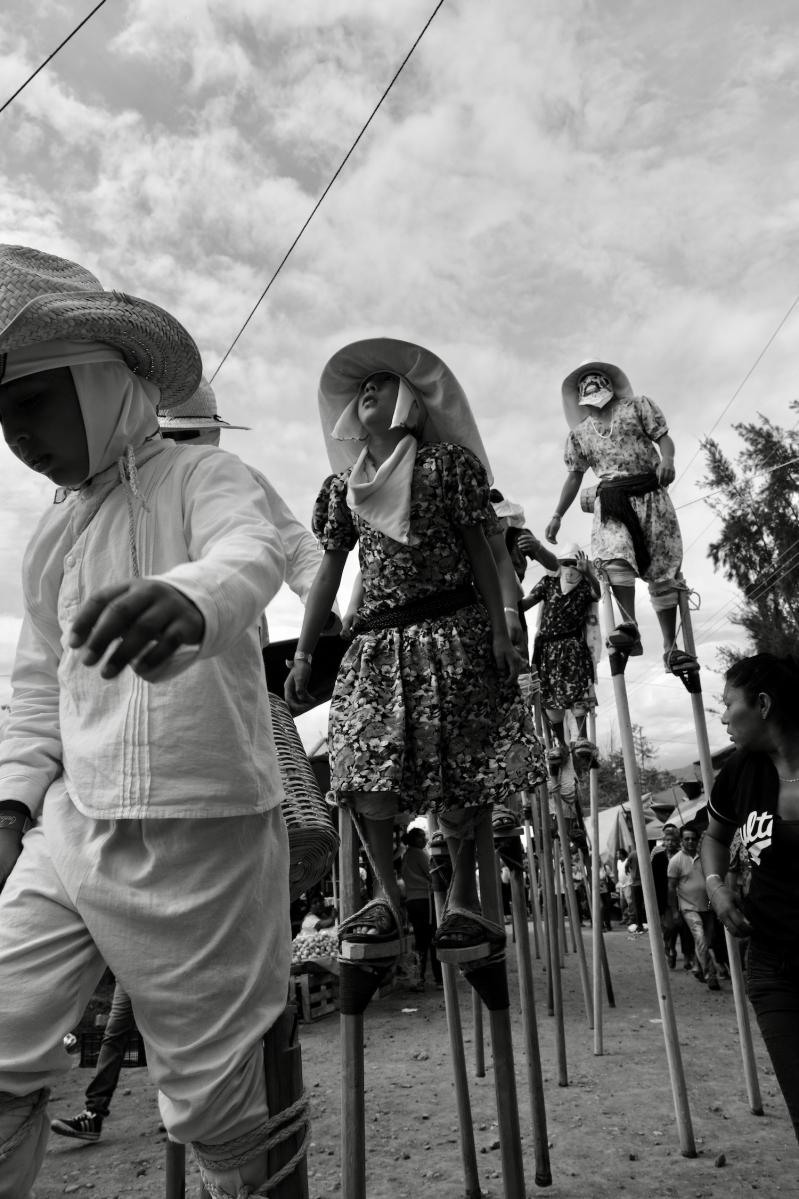 Make daily pilgrimages to its markets -- the Mercado 20 de Noviembre sprawls with treasures, while the small, organic, and cute La Cosecha is a great place to try Oaxaca's much loved cacao drink called tejate (recognized by the large vats of chocolaty liquid that women are stirring). Lose yourself in the magical chaos of Tlacalula on Sundays, a meeting point of people from the surrounding pueblos. Also, fill your room with fresh flowers, because you can. 
    Venture into the nearby pueblos -- there are seven distinct regions in the state with 16 indigenous groups, and exquisite artisans, like the masterful weavers of Teotitlán del Valle. Or, forage for mushrooms in the Sierra Norte after hiking the forest, rich with wild orchids, vibrant mosses, and larger-than-you agaves. Picnic on top of the world at the petrified cascades and mineral pools of Hierve el Agua. Take with you: homemade sourdough from Pan Con Madre or Boulenc, mushroom pâté from Suculenta, and chocolates from Mama Pácha. And, to break up your discoveries, a few noteworthy restaurants: Zandunga (amazing flavors from the isthmus), Hierba Dulce (vegetarian mole), and Cabuche (a hidden gem).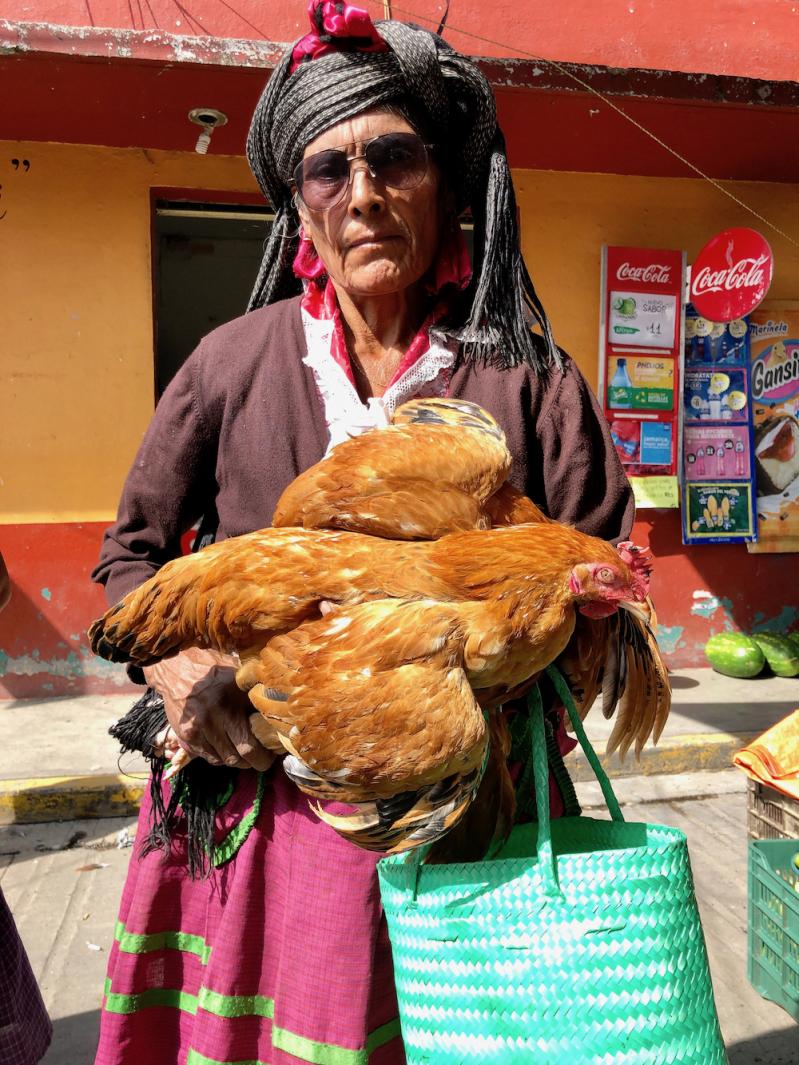 You might also enjoy reading ► Door to Heaven: Mexico Off the Beaten Path
4. Kolkata, India
Art, textiles, architecture, and a renowned cuisine -- Kolkata has it all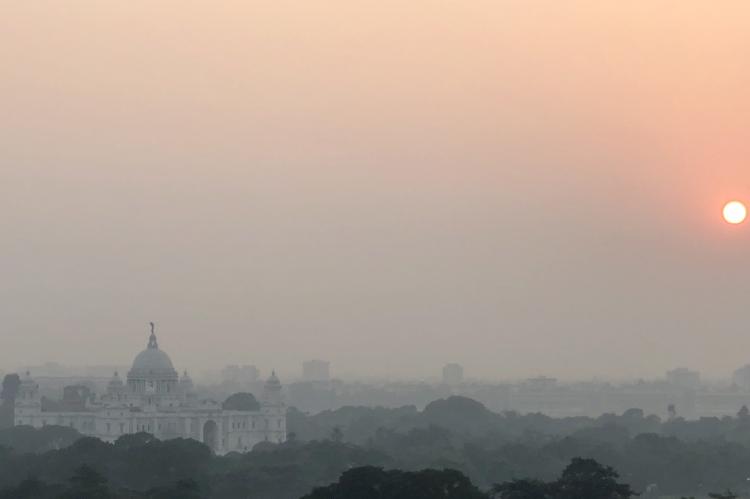 By Judy D'Mello
    This teeming Bengali capital and onetime British Raj HQ, Calcutta, or Kolkata, as it was renamed in 2001, was once the grandest of all empire cities. Today, it's no fossilized relic. It's vibrant, soulful, literary, and probably the friendliest city on the subcontinent. 
    On the banks of the great river Hooghly, Kolkata is abuzz with intellect and creativity (it's the birthplace of Tagore and the filmmaker Satyajit Ray). It's got decaying colonial buildings that are still impressive, a new and efficient metro system along with trams and old-fashioned rickshaws, a rich tradition of hand-woven textiles, and a cafe culture that revolves around spirited debate.
    Part of the city's charm is its melting-pot heritage, with mosques, churches, synagogues, and temples nestled within such proximity that often a walk down a street feels like stepping across continents. 
    Despite its designation as Cultural Capital of India, Kolkata is probably the country's most underrated city, but change is stirring. Last year, the Glenburn Tea Estate, a small, upscale hotel near Darjeeling, opened the nine-room Glenburn Penthouse in Kolkata as an elegant urban hideaway, impeccably appointed and set on the top two floors of an office building. From a leafy tea terrace or rooftop pool, you can gaze at the city's most magnificent monument, the Victoria Memorial, built like a marble poem to the great queen, who never bothered to visit India. 
    Like Queen Victoria, many tourists find Kolkata a destination too far -- the poverty, the dirt, the sensory overload. But it's one place you shouldn't end up regretting you've never seen. For it's the most gorgeously complex city on earth.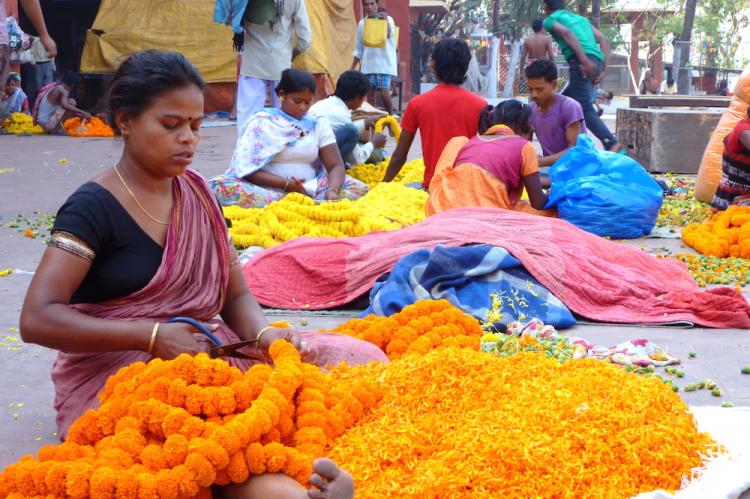 5. Madrid, N.M.
A picturesque pit stop along New Mexico's Turquoise Trail, where cowboys and hippies abide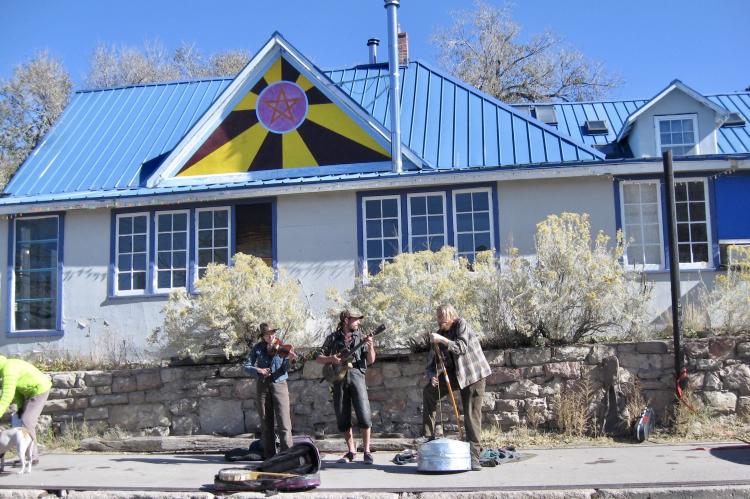 By Mark Catalano
    In the high desert, about 25 miles south of Santa Fe, tucked into the foothills of New Mexico's Sandia Mountains, is the tiny village of Madrid (pronounced MAD-rid), part artists' colony, part Wild West outpost. 
    Stretching barely 300 yards along the Turquoise Trail, which runs from Santa Fe to Albuquerque, Madrid was a booming coal mining town until the 1940s when the industry collapsed. Up for sale for $250,000 -- no takers -- it then languished as a virtual ghost town until the early '70s, when artists and hippies looking for cheap digs and open spaces moved in and reclaimed the dilapidated miners' houses. Now cheerfully painted, the buildings form an eccentric collection of art galleries, shops, and eateries, catering to day-trippers from Santa Fe, touring motorcyclists, and travelers lucky enough to stumble upon this gem of a town. Although reliant on tourism, the off-the-grid ethos survives, drawing certain spiritual-freedom seekers who visit, love the funky vibe, and never leave. 
    For those in the market, there's art and handmade tables at Jezebel, turquoise and crystal jewelry at Crystal Dragon, pottery at Spirit in Art, and vintage cowboy boots at Cowgirl Red. Java Junction, a coffee house and bed-and-breakfast that's serious about its coffee, is a delightful spot from where to observe the grizzled, Stetson-hatted old timers who gather every morning for long jaw-boning sessions. Dogs meander in and out of the courtyard of the Hollar, a rustic roadside joint specializing in half-pound buffalo burgers and chile rellenos; it's helmed by a Le Cordon Bleu graduate. And at the throbbing heart of the community is the Mineshaft Tavern, dating from the coal-mining days, with its 40-foot bar -- New Mexico's longest -- $3 beers, a famous green chile cheeseburger, live music, and the occasional sighting of a bona fide cowboy. 
    For excellent hiking, the spectacular terrain of the Cerrillos Hills State Park is only 10 minutes away, after which a trip to the Japanese-inspired mountain spa Ten Thousand Waves, is a must. Private outdoor hot tubs, an izanami restaurant -- Japan's version of tapas -- and Zen-like lodging is available, in case you need a break from hippy-dippy Madrid.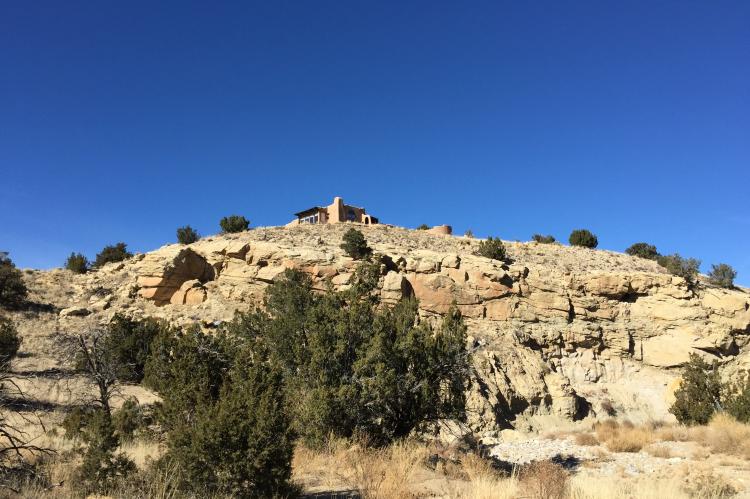 You might also enjoy reading ► Vintage Cowboy Experiences in Arizona
6. Queenstown, New Zealand
Remarkable Mountains, remarkable town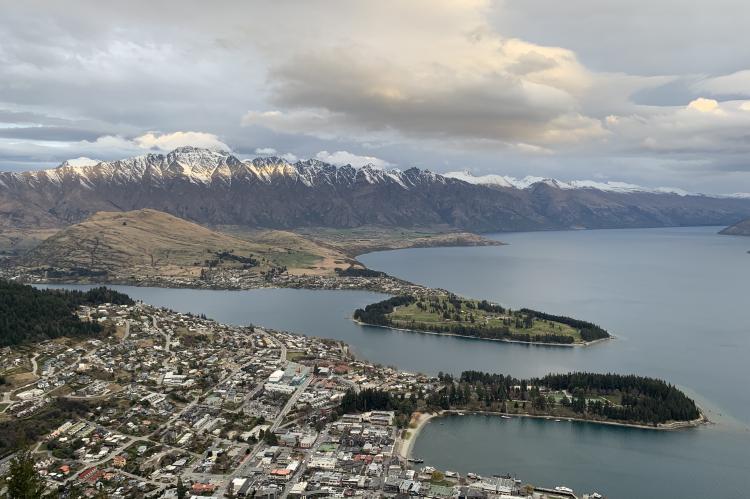 For knockout scenery, great weather, and a delightfully warm population, New Zealand is unbeatable. But the country is huge and a long way from home. Luckily, Air New Zealand is consistently rated the top airline in the world where, even in coach, a full day's worth of flying isn't the usual drudgery. 
    Auckland is the airline's major hub and this city is worth a couple of days' exploration before catching a quick hop, reasonably-priced flight to Queenstown on the South Island. Close to the rugged Milford Sound and its fjords, Queenstown is a spectacular natural playground. Ringed with snow-capped mountains, aptly named the Remarkable Mountains, it's known as the adventure-sports capital of the world. Yet it's delightfully cosmopolitan.
    It's also within the world's most southern wine growing region, which produces terrific pinot noirs. The actor Sam Neill has a label called the Two Paddocks in the area.
Read the full story ► Remarkable Queenstown, New Zealand
7. Punta del Diablo, Uruguay
Tolerance, unspoiled beaches, and a boutique hideaway in South America's capital of pink tourism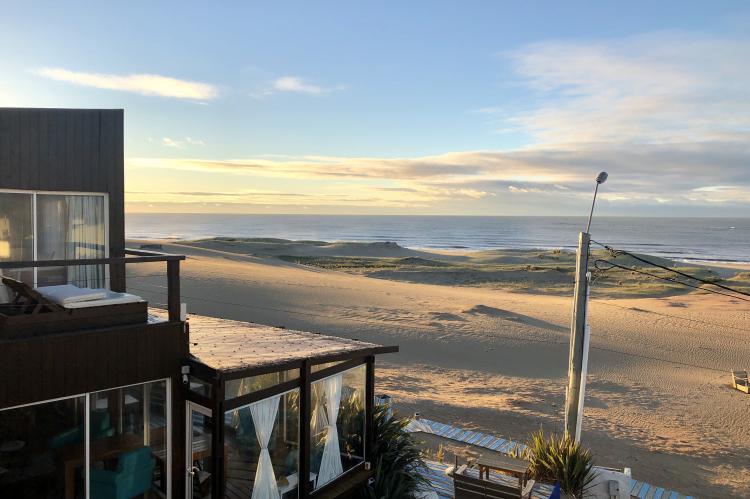 By Judy D'Mello
    Meet Uruguay's other punta -- the less glitzy, infinitely more charming sister of Punta del Este, Latin America's soulless version of Saint-Tropez, all high-rises (including a Trump Tower!) and high glamor quotient. At Punta del Diablo, a low-key fishing village on Uruguay's eastern coastline, about 30 minutes from Brazil's southern border, the vibe is laid-back and much of its sandy coastline is blissfully empty. A grid of hard-packed dirt roads threads through the town, dotted with tiny thatched-roofed cottages and colorful cabins. In town, fishermen pull their brightly colored boats -- looking more like bathtub toys -- onto the shore to unload the catch of the day at the indoor seafood market and the restaurants that line the waterfront. 
    On stunning Playa de la Viuda -- about a 10-minute walk from the fish market -- is Remanso del Diablo, a new boutique hotel (recently acquired by Markie Hancock, a longtime East Hampton weekender), with nine large rooms, each with an oversize hot tub and unobstructed views of a two-mile stretch of beach with rolling sand dunes resembling a lunar landscape. But word is out about this barefoot surf town and its stunning shoreline, so don't dawdle. 
Read the full story ► Unspoiled Uruguay
8. Mono Lake, Calif.
Glorious, desolate landscape and an inland lake that's three times saltier than the ocean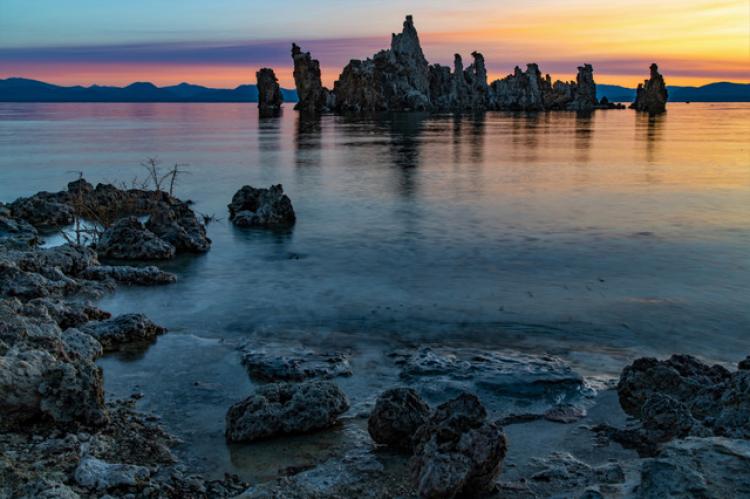 By David E. Rattray
    Say the name Mono Lake to an East Coaster and you'll likely get a quizzical look in return. Mono (pronounced Moe-No), Calif., is on the dry side of the Sierra Nevada amid a vast landscape of Jeffrey pine and sagebrush, dotted by an astounding two dozen volcano cinder cones, some less than 350 years old. 
    The lake itself is a rarity -- sharply alkali, three times saltier than the ocean. Few creatures can survive here. And yet a thriving ecosystem makes do among the otherworldly stacks of tufa, based on trillions of hardy brine shrimp. A few species of wading birds don't mind the heavy mineral stew. Gulls, as much as 85 percent of the state's entire population, nest away from the depredations of coyotes on the lake's largest island, Pahoa, itself a cinder cone. 
    Access to Mono Lake and overnight accommodations are in and around the town of Lee Vining, named for a prospector who set up a sawmill there in 1857. Vining's legacy includes a bit of off-color renown -- he died in 1863 after a pistol he had tucked in a pocket accidentally fired, destroying an artery near his testicles.
    Today it has a population of around 400 and is the backdoor to Yosemite National Park via Tioga Pass. It's about 350 miles from Los Angeles and 140 miles from Reno, Nev. About 45 minutes away is the ghost town of Bodie, a former mining city of 10,000 souls now maintained in a state of exquisite decrepitude (admission is $8 per person).
    A favorite place to stay is the El Mono Motel, which features a cafe with indoor and outdoor seating, good organic coffee, and eggs, pastries, and sandwiches. Whoa Nellie Deli, in an unassuming newish Mobil station, actually has some of the best food in the region and crowds of locals and visitors to prove it.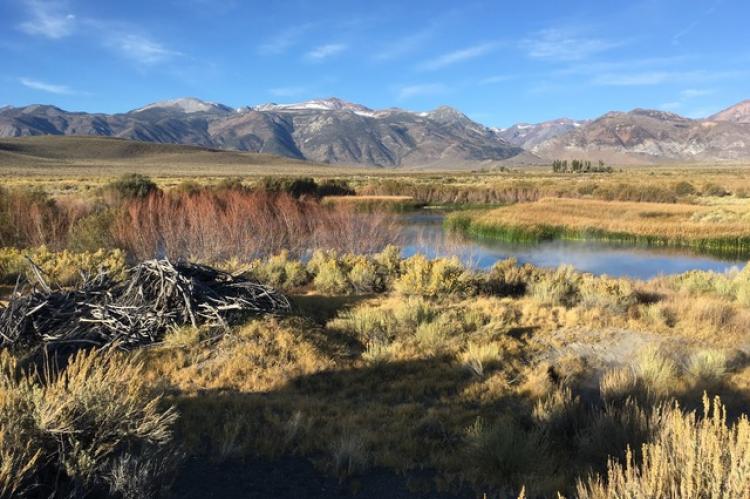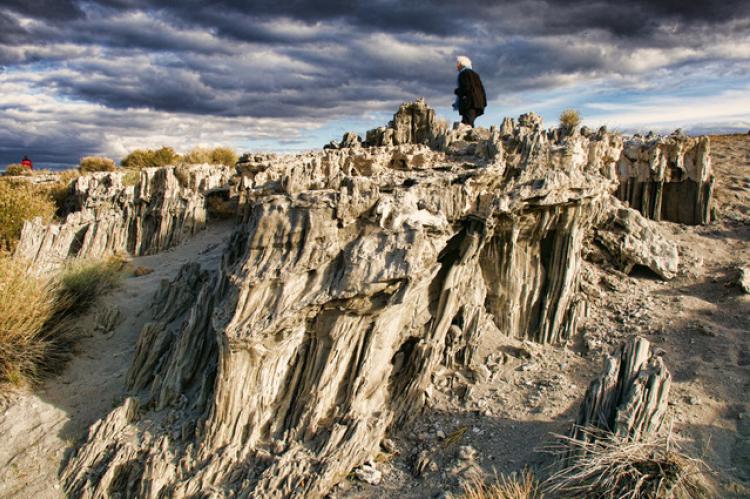 You might also enjoy reading ► Ask a Local: Los Angeles 
9. Moscow, Idaho
Small-town America, but with artisanal beer, wine, and kombucha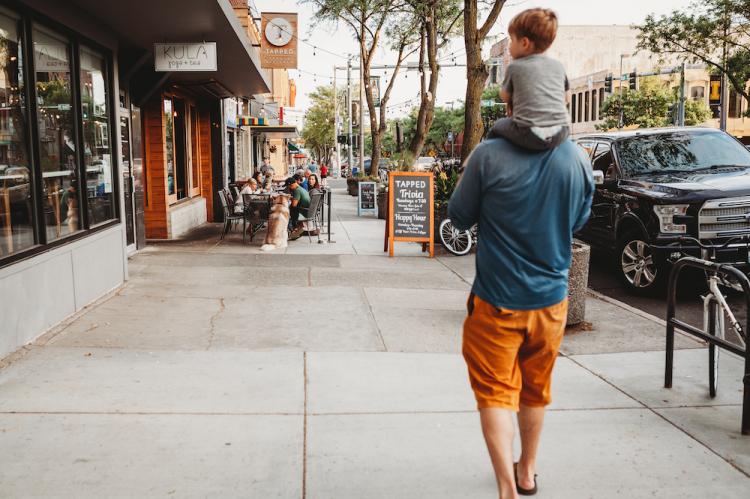 Once you arrive in Moscow, (pronounced Mos-coe), a city with one of the lowest crime rates in the country, there's no urgency to leave. Sure, it's small-town America, but it's vibrant, full of locally-owned restaurants, breweries, and even a tasting room for Colter's Creek Winery,, located in the nearby Lewis-Clark Valley, recently recognized as an American Viticultural Area. 
    On Saturdays, Main Street Moscow is transformed into the largest farmers market in the state, offering fresh produce, home-prepared international foods, local arts, and creative beverages. 
    About a two-hour drive from Spokane, Wash., through the lake town of Couer d'Alene, and the rolling "palouses," or fields of wheat, soy, and other crops, the town's history as a 19th century stagecoach station is reflected in its architecture, which is wonderfully preserved. 
Read the full story ► Moscow, Idaho: Small-Town America, But With Better Wine 
10. Matera, Italy
After 9,000-plus years, this magical city of stone is having a moment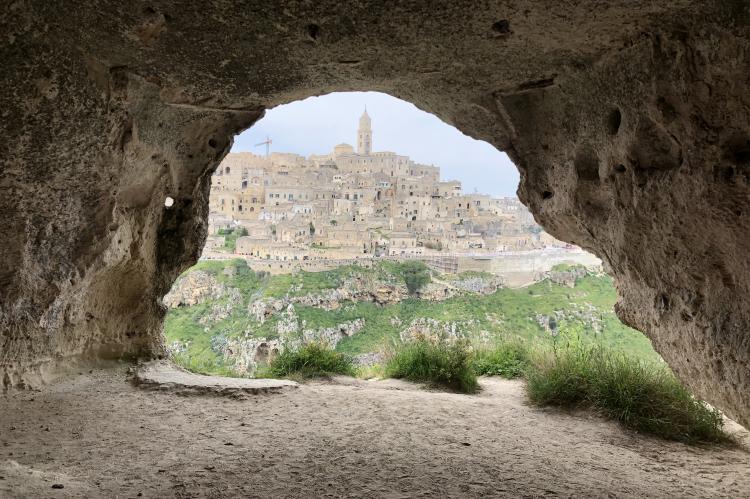 By Carissa Katz
    Finishing its run as a 2019 European Capital of Culture, the fascinating city of Matera in southern Italy is not yet on every traveler's essential Italian itinerary, but that may well change. 
    With a cave district that dates back 9,000 years or more, it is one of the oldest continuously inhabited settlements in the world, after Petra in Jordan. Unesco calls it "the most outstanding, intact example of a troglodyte settlement in the Mediterranean region," and designated it a Unesco World Heritage Site.    
    That sense of history permeates this small city, which is vibrant with arts, cultural, and culinary offerings. Dwellings, churches, and monasteries in the older parts of town -- called the Sassi, meaning rocks -- are carved into a honeycomb of sand-colored caves and rocky outcroppings at the edge of a deep ravine and reached via a maze of narrow cobblestone streets, mostly accessible only by foot. 
    After falling into squalor in the early part of the 20th century, the Sassi saw a revival following the Unesco designation in 1993. Families and businesses began to repopulate and restore the cave districts, which now have an increasing number of boutique hotels, chic restaurants, hip shops, museums, and art galleries.
    Visible from the Sassi, but on the other side of a ravine, there's a park with paths that lead to the ruins of ancient churches and monasteries, also carved out of rock. A pedestrian street alive in the evenings with street performers and strolling families divides the Sassi from the more modern Baroque section of town. 
    Far from the well-trodden path, in the arch of Italy's boot, Matera is best reached via car -- about three hours from Naples or the Amalfi Coast, and nearly five from Rome. And well worth the trip.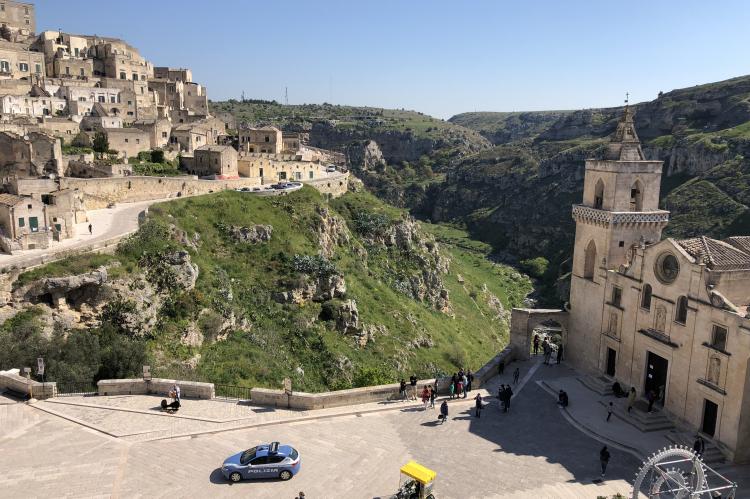 You might also enjoy reading ► Grandeur, Gladiators, and Gelato: A Family's Italian Tour
11. Yr Wyddfa (Snowdon), Wales
There are many paths up Snowdon, and many pubs to visit afterward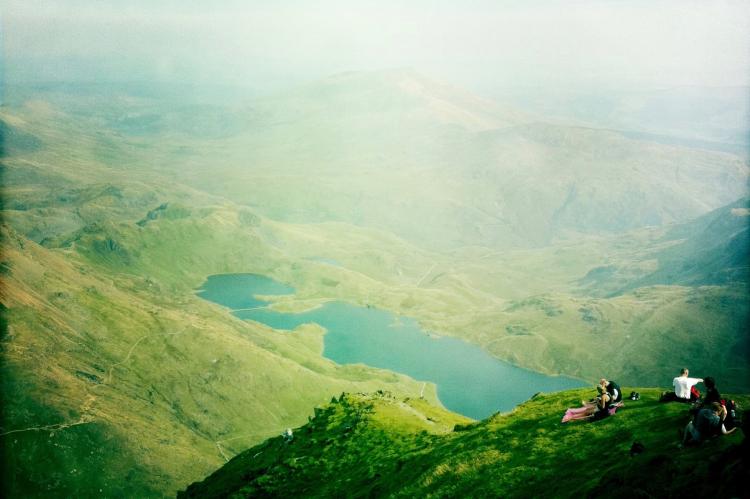 The light in Wales in spring has a fairytale tint to it, especially as seen from the top of Snowdon, the highest mountain in England and Wales, and the major attraction in Snowdonia National Park, recently voted the most beautiful national park in Europe. 
    I first climbed Snowdon a few years ago, with a Welsh friend, and his dad, who at 83 was making his 300th ascent. Though it has serious elevation -- 3,560 feet -- there are many ways to reach the summit. We took the Snowdon Ranger Route, the easier (and longer) way. Our goal wasn't to plant a flag up there, but to have hot tea and cheese sandwiches and watch giant prehistoric-looking birds (or maybe dragons) swoop by..    
    A tiny bit of guidance on choosing a trail: The Pyg Track is the shortest, about 6.5 miles, but quite challenging. The Watkin Path is the quickest, but steep at the top. And the Snowdon Horseshoe is the most difficult of all as it includes Crib Coch, one of the most challenging ridge walks in Europe. For nonclimbers, the Snowdon Mountain Railway runs to the summit from March to October. And the Welsh Highland Railway cuts a steam-powered swath through the national park from Caernarfon through Beddgelert to the coastal town of Porthmadog. 
    Of course, the whole point of the climb is post-Snowdon pubbing. I discovered my inner pub self in Wales. I never have liked bars very much, but sitting by the fire in a pub after a rigorous hike with your dog, and other best friends, is something entirely different. Try one of these for starters:: near Llanberis, the Pen-y-Gwryd (Edmund Hillary and the 1953 Everest team used the inn as a training base); or the Royal Oak in Betws-y-coed, and the Golden Fleece offers a delicious pint of Snowdonia Ale, brewed by the local Purple Moose microbrewery.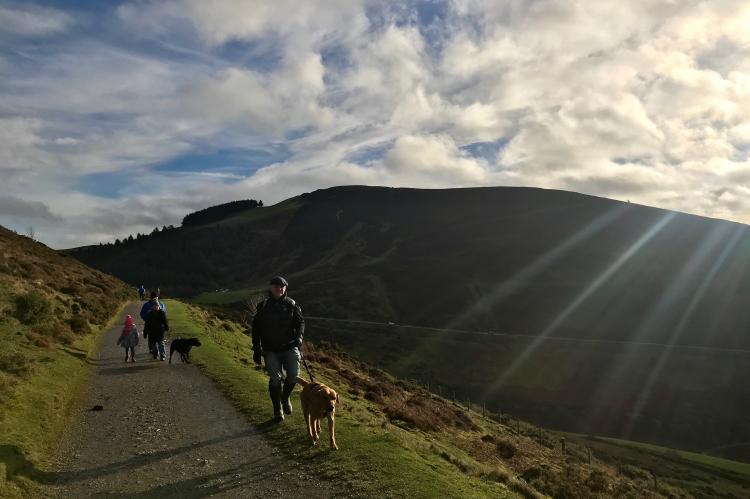 You might also enjoy reading ► When in London...Hackney  
12. St. Petersburg, Russia
Move over Moscow, it's all hip and happening in this city of revolution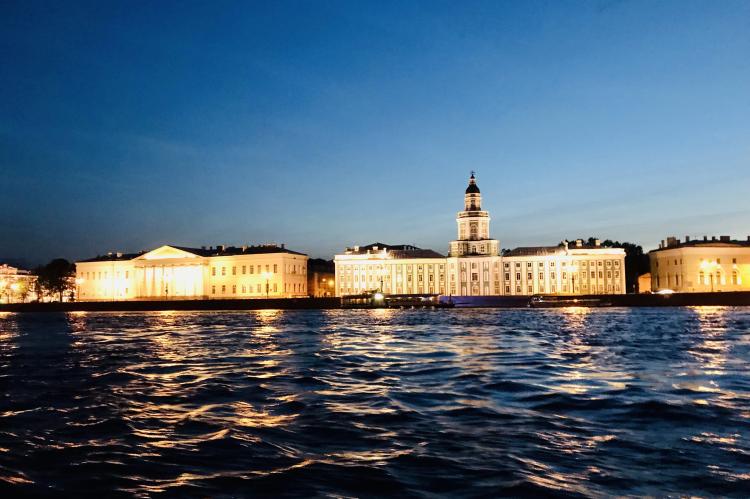 By Ben Bijur
    Most visitors to St. Petersburg think Russia's "northern capital" is all about the tsars -- the blingy palaces of Peter and Catherine the Greats, ornate cathedrals, Fabergé eggs, the gold, the swag. These are beautiful sights and should not be skipped, especially considering the city's history: Over 100 years ago this was where the Russian Revolution began. But veer off the tourist trail a little and you'll be surprised by St. Petersburg's emerging youth culture and contemporary edge. 
    Sevkabel Port, an abandoned ship-cable factory on Vasilyevsky Island with stunning views of the Gulf of Finland, opened this year as a trending creative space for music festivals, techno parties, pop-ups, cafes and bars, and cool graffiti by Russia's leading artists. Udelka, the city's main flea market, offers treasures from Leningrad homes, U.S.S.R. uniforms and paraphernalia, and even accessories from classic Soviet-era cars. 
    On weekend nights, the tunnel-like Club Mosaique is packed with partygoers swaying to the beats of local and foreign D.J.s. There's a growing contemporary art scene here, and the Erarta Museum has the country's largest private collection. 
    But if you're hankering for a taste of old Leningrad, then try pyshki -- piping hot, crunchy doughnuts -- at Pyshechnaya on Bolshaya Konyushennaya, a legendary shop since 1958 where everything, from the decor to the doughnuts, I was told by a Russian, remains unchanged.
    Visit St. Petersburg around mid-June to early July, as I did, to experience "the city of white nights" -- because it's so close to the polar region, for almost a month the nights never get completely dark. Perfect for young night owls.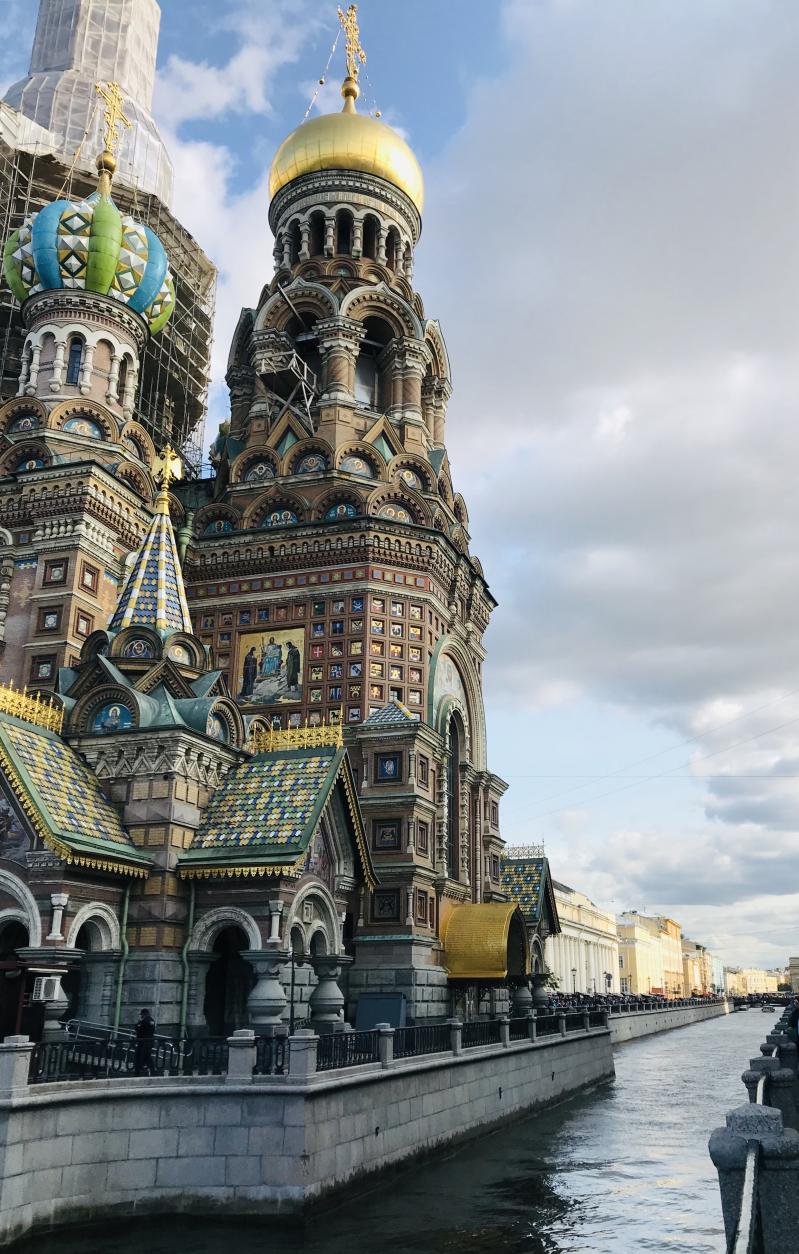 13. Nevados de Chillán, Chile
An Andean ski resort with great snow and après-ski -- in July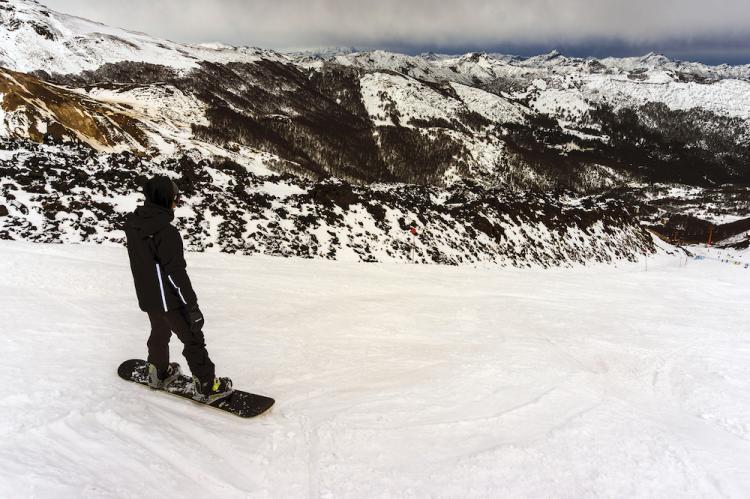 As told to Judy D'Mello
    It's Chile in the summer -- for anyone interested in Southern Hemisphere skiing and snowboarding, where a roughly 10-foot-thick base of snow is nearly guaranteed from mid-July to late September. 
    Nestled in the southern Andes on the slopes of the Chillán volcano is the Nevados de Chillán ski resort, formerly known as Termas de Chillán. Unlike ski areas such as Valle Nevado and Portillo, which are both near enough from Santiago to make a day trip possible, Chillán is about a four-hour drive, or five-hour train ride, from the capital, making it better suited for a few days or a weeklong stay. 
    Forested pines and oaks encircle the base of this plush resort, which offers a variety of terrain for all ability levels, from beginners to experts, and includes long, groomed cruisers and off-piste runs on open slopes. Volcanic eruptions and rivers of lava have left behind interesting bowls, gullies, and natural half-pipes. When the snow conditions are near perfect, there's also excellent tree skiing, something not generally found in resorts farther north. Backcountry ski touring and heli-skiing are also popular here. 
    The Chillán  après-ski scene includes renowned natural outdoor thermal pools -- wonderful to soothe tired muscles -- a five-star hotel at the base, and an active social scene. Chile's ski season runs from mid-June to early October, but rates are often about 80 percent higher in July, when school is out.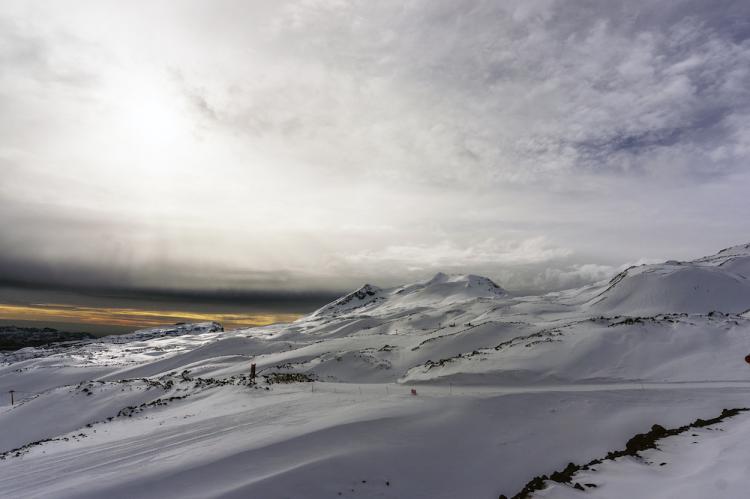 You might also enjoy reading ► When in...Chile: Valparaiso
And ► Idle Days in Patagonia 
14. Strasbourg, France
At the crossroads of Europe, a city in which two cultures happily coexist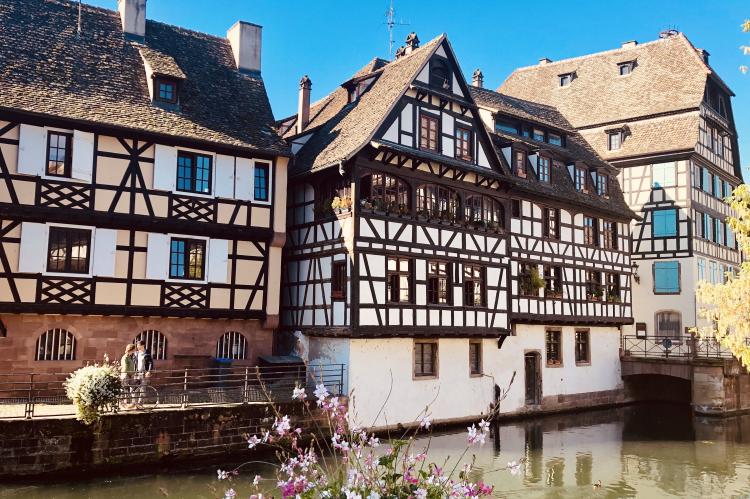 By Judy D'Mello
    France with a hint of Germany, Strasbourg is the capital of the Alsace region, which spans the pine-clad Vosges Mountains through some of the most beautiful vineyards, to the mighty Rhine River and the German border. 
    Famous today as the official seat of the European Parliament and for its magnificent gothic cathedral, Strasbourg spent centuries yo-yo-ing between France and Germany, until the end of World War II, when it was returned to France, going on to become a symbol of reconciliation. Its fairy tale Franco-Teutonic town center, La Petite France -- the old leather-tanning district -- is all medieval lanes, interlocking waterways, and brightly painted half-timbered houses.
    Although boasting one of the oldest and largest Christmas markets in Europe, Strasbourg is lovely during the warmer months, when visitors can bike everywhere, even to neighboring vineyards and mountains. In September and October tourists can arrange to join in the grape harvest. Rustic Alsatian food, like grumbeerekiechle (potato pancakes with crunchy smoked bacon) and flammekueche, or tarte flambee, is delicious with a local riesling or gewurztraminer.
    In the town's cobblestoned center, La Maison des Tanneurs serves an unforgettable choucroute, steaming sauerkraut topped with a vast pig's knuckle and assorted sausages. Vegetarians will be relieved to discover Pur etc., where chefs work directly with local farmers.
    The high-speed TGV train from Paris to Strasbourg takes a mere 1 hour and 46 minutes. Once here, a car is not needed. Even a day trip to Baden-Baden's hot springs and the Black Forest is doable, thanks to efficient German public transportation. 
    Hotel Graffalgar, near Strasbourg's main train station, has 19 rooms individually painted by street artists, while the 16th-century Hotel Cour du Corbeau, on a quiet cobblestoned courtyard in the town center, is one of Europe's oldest and most enchanting hotels, spread across 10 half-timbered buildings. Despite its age, there's nothing rickety about the place as it was completely renovated. But its traditional and cosy vibe remains intact.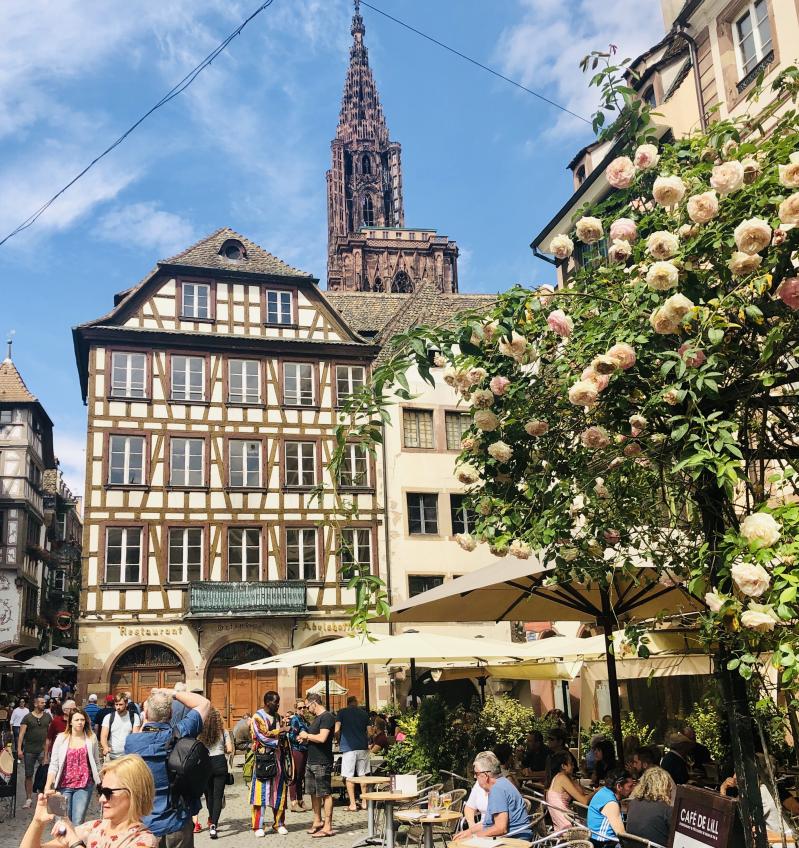 15. Greenport, N.Y.
A flight-free getaway to the more down-to-earth North Fork cousins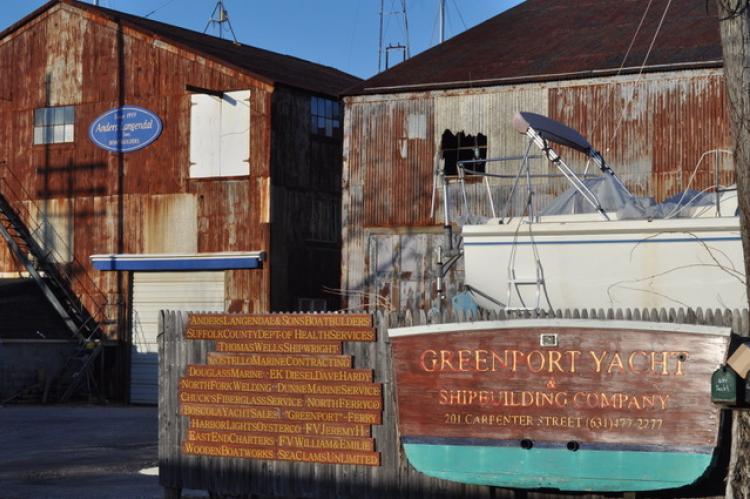 By David E. Rattray
    A rare, natural, deep-water harbor between Peconic Bay and Long Island Sound, Greenport developed around its waterfront long before the train arrived in 1844. Today it's rediscovering that waterfront with places to walk, eat, and stretch out, tempting visitors to linger after their day of touring North Fork vineyards.
   Most South Forkers arrive by ferry from Shelter Island. It's pleasant to enter the town and have your first look around from the water side. Although this is where you'll find one of the pioneers of the revitalizing waterfront -- Little Creek Oysters, in a former bait shop with a view of the docks -- most of the town's restaurants, as well as the stores, are set back from the docks, facing one another along Front Street and Main Road. It is as if Greenporters had enough of the sea in their daily lives and purposely built their downtown a ways back on dry land.
   Greenport used to be cast as second fiddle behind its South Fork cousins, and it embraced that role happily. Being number two has had its advantages, some residents say, like keeping the boutiquization of its commercial center at bay. Meanwhile, the consensus from South Fork residents about Greenport is, "Shh!" — an understandable desire to keep a good thing on the down low.
Read the full story ► The Getaway: Greenport
Another flight-free getaway ► Enchanted by Nature and History in the Hudson Valley
16. Dalmatian Coast, Croatia
Expect jaw-dropping views and laid-back charm along the Adriatic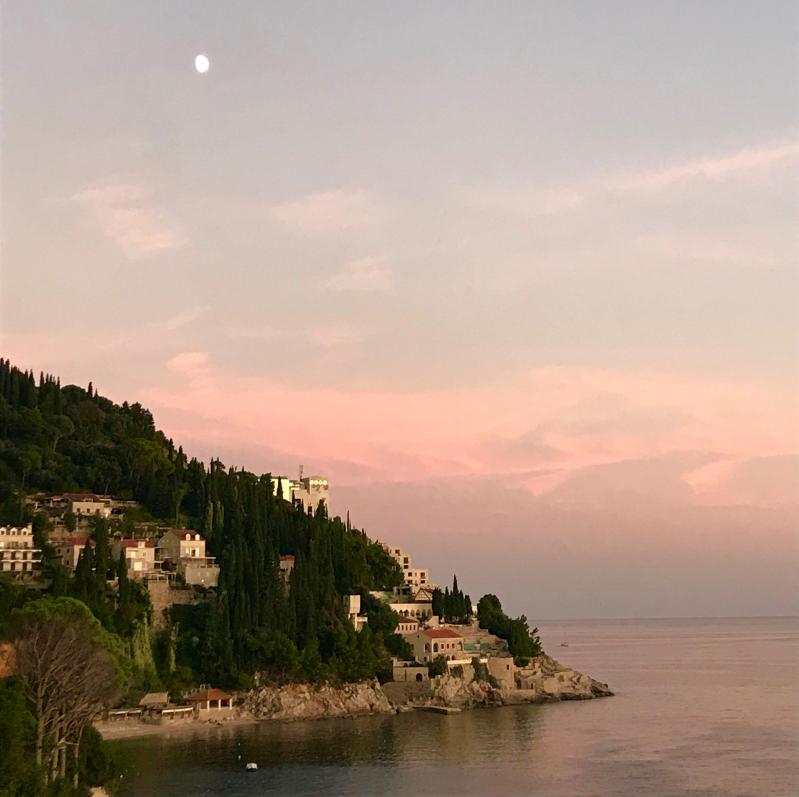 By David Gibbons
     A five-day private sailing charter in October along Croatia's Dalmatian Coast left us thirsting for more. With over 1,200 islands -- fewer than 50 of them inhabited -- Italy's Adriatic neighbor to the east has long been a favorite destination for European vacationers; Americans, it seems, are just cottoning to it.
    Featuring a lovely Mediterranean climate and steep, rocky hills plunging to a pristine blue-green sea, it's dotted with picturesque ancient walled towns and innumerable deserted coves for dropping anchor and taking a swim. The vibe is friendly, the approach laid back. Amenities and services are efficient and modern. English is widely spoken.
     Our first stop out of Split was Hvar, the principal town on the island of the same name, where we enjoyed a cocktail on the verandah of the luxurious Palace Elisabeth Hotel, soaking in a crimson-hued sunset followed by a crescent moon rising through the palms. Down in the square, people of all ages danced barefoot on the polished stone to a free rock concert. 
     The next afternoon, we tacked up the strait between Korcula Island and the Peljesac Peninsula -- at its narrowest only 600 meters across -- in a stiff breeze. In Korcula town, a local guide, Toni Lozica, turned us on to several gems, including Aterina, a veggie-centric farm-to-table restaurant in the old center; Konoba Mate, a quintessential family tavern with world-class home-style fare; the Bire Winery, in nearby Lumbarda, another family place where we tasted the intriguing indigenous varietals grk (white) and plavac mali (red), and Irena, the local shop for Adriatic coral jewelry, outstanding among Croatia's numerous Unesco cultural heritage designations. 
     Convenient high-speed ferries service Dalmatia's islands from Split and Dubrovnik, which can be reached via connecting flights from major European hubs.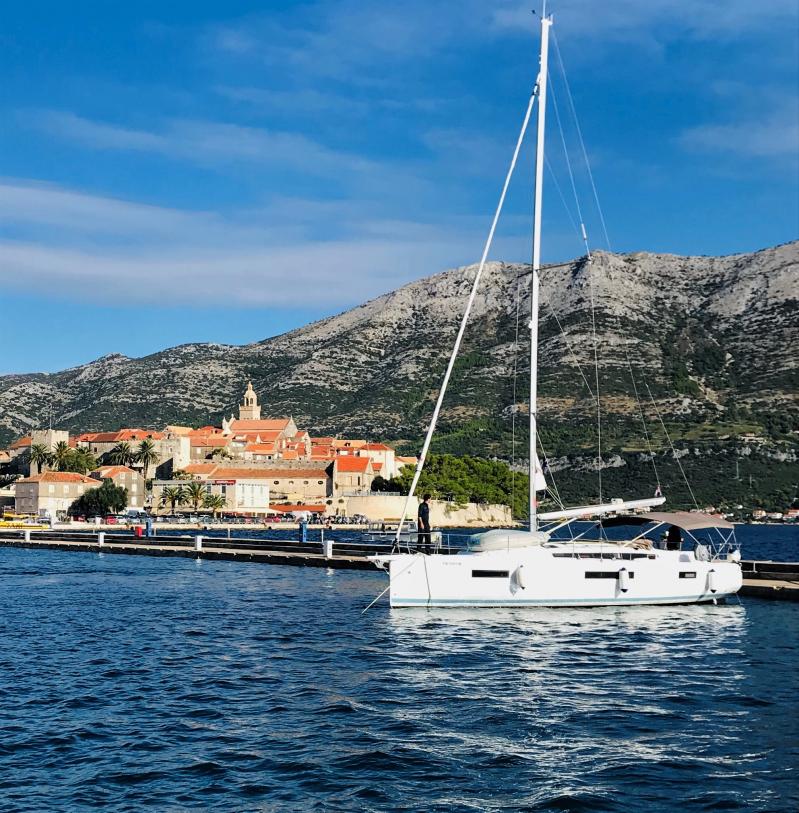 17. Salem, Mass. 
A commuter suburb of Boston continues to cast a spell over visitors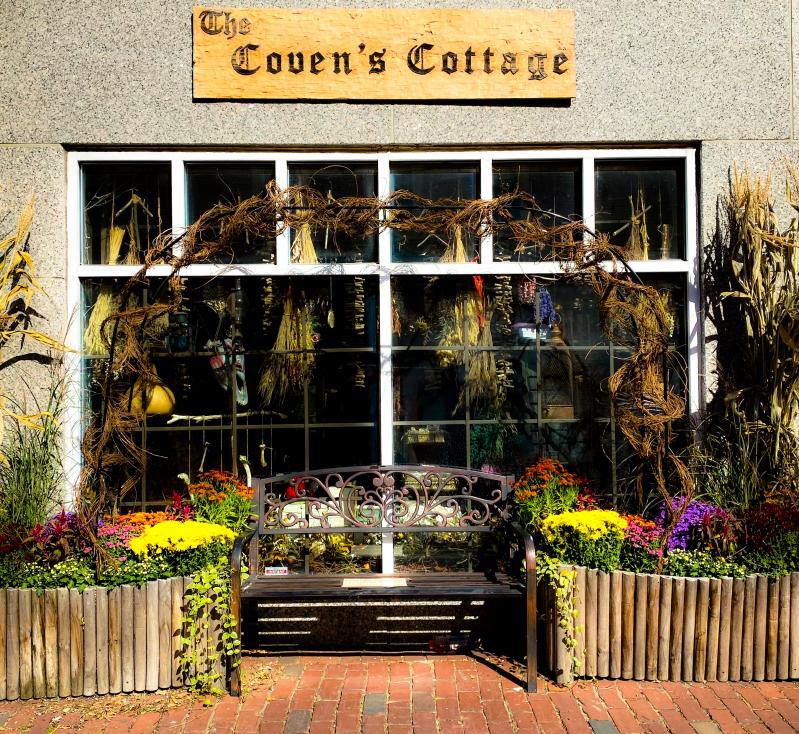 A fun place to visit in fall for sure -- visitors are said to number around 250,000 in the weeks leading up to Halloween -- Salem, Mass., doesn't get nearly enough attention as a year-round destination. 
    About 20 miles from downtown Boston, it was the infamous site of the 17th-century Salem witch trials, of course, but Witch City, as it's also called, is a bustling and enchanting New England city today, with a growing range of non-witchy tourist attractions. An annual Comedy & Spirits Festival happens in January, a documentary film festival takes place the last few days of March into early April, and a popular maritime history celebration is (generally) the first weekend of August. 
    Salem also boasts a world-class art museum, the Peabody Essex Museum, which opened in 2003 as a merger of two centuries-old Salem institutions: the Peabody Museum (a natural history museum showcasing artifacts from the city's seafaring founders) and the Essex Institute (a local history museum). 
    Outdoor enthusiasts will relish activities like sailing and hiking. Foodies will appreciate noteworthy eats at quirky spots like Gulu-Gulu Cafe, serving light bites and craft beers, and the maverick Opus, with East-meets-West sushi rolls. Below, at the Opus Underground, guests enjoy live music in a Moroccan-inspired space. 
    The weather makes late spring to the middle of fall the ideal times to visit, as many restaurants and other places close for the winter. You can probably relate. 
18. Addis Ababa, Ethiopia 
The place where mankind was born does not disappoint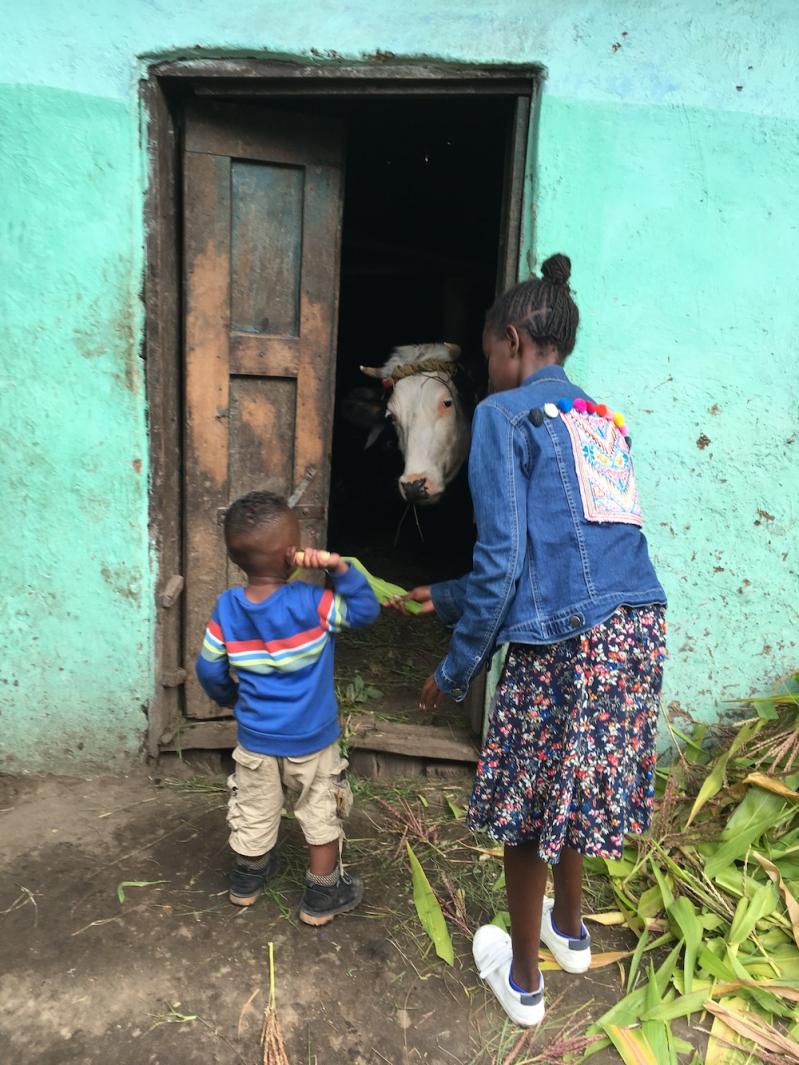 By Bess Rattray
     Ethiopia has amazed the world lately: Its prime minister, Abiy Ahmed, quite unexpectedly was awarded the Nobel Peace Prize in October, snatching glory from Greta Thunberg's hands. Two months before that, the country made headlines when millions of everyday citizens stopped work, left school and home, to plant saplings in an incredible, inspiring effort to reforest the country. (India soon followed suit.) 
    Ethiopia is an astonishing place. It is vast and diverse, the place where mankind was born, with haunting dry landscapes of castles and fallen kingdoms in the north and verdant mountains in the south. There are camels in the east and ostriches in the west. Endless farm fields where small boys carve rows with hand-hewn wooden plows and, in its capital, Addis Ababa, a panoply of cool cafes, cosmopolitan boutiques, and the sprawling, not-quite-contained chaos of Africa's largest market, the Mercato. 
    One of the best ways to encounter Ethiopia's culture and people is to spend a few days touring Addis Ababa with a focus on your stomach: A youthful company called Addis Eats will take small groups on a walking food tour, introducing you to incredible, 1940s-era coffee shops (Ethiopia being the place where coffee was first cultivated, of course), the raw beef that is consumed as an accompaniment to raucous nights out in specialty butcher bars, and an endless variety of stewed legumes, beans, and meats, scooped up with the spongy-sour national bread, injera.
    Don't come home without souvenir bags of blended berbere spice --Ethiopia's answer to curry powder -- and Yirgacheffe, Sidamo, and Harrar java beans.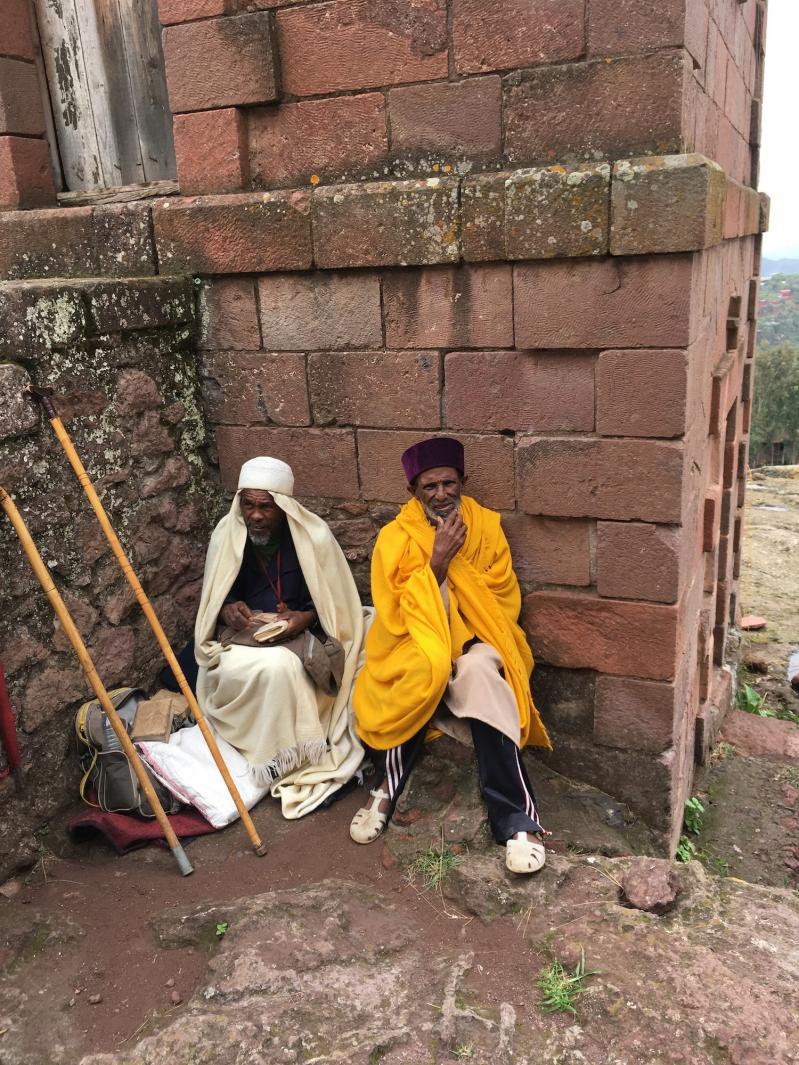 19. Mount Kilimanjaro, Tanzania
Climbing up a glacier-capped colossus that runs alongside the Earth's hot waistline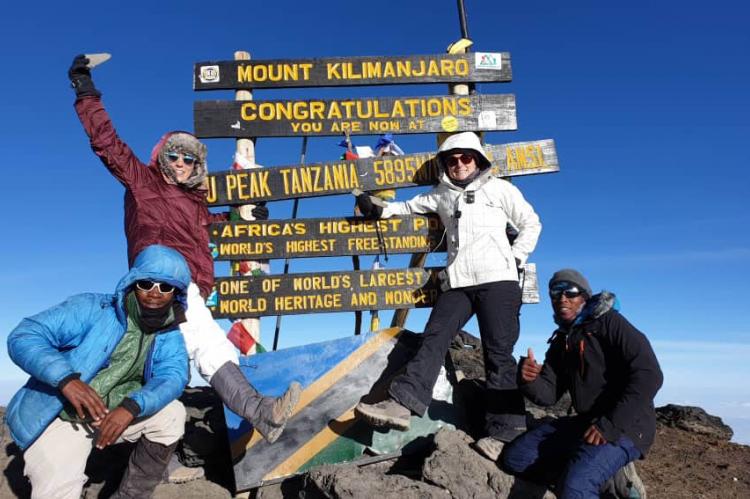 By Doug Kuntz
     The tallest freestanding mountain on earth, Mount Kilimanjaro rises majestically through the clouds in northern Tanzania, close to the Kenyan border.
    The mountain, rich in literary history and mythology, was the subject of Ernest Hemingway's short story "The Snows of Kilimanjaro," published in 1936 in Esquire magazine, about a writer dying of gangrene who is on safari in Africa. The story recalls his travels, steeped as they were in a series of unforeseen circumstances.
    Eighty-three years later, Rebecca Grey of Springs faced unforeseen circumstances of her own when, at the last minute, her brother-in-law had to cancel his plans to join her on an ascent of Kilimanjaro. So, she asked her sister Talitha Kozlowski to accompany her instead. In early September, the sisters climbed for six days, along with two porters, through five distinct climate zones. Upon reaching the fourth, the alpine desert zone, at an altitude of roughly 13,200 to 16,500 feet, the sisters suffered severely from altitude sickness, each feeling as if she were about to have a heart attack or stroke. Refusing to give up, they pushed on and entered the fifth and final elevation, known as the arctic zone. On Sept. 11, they triumphantly scaled the summit of Uhuru Peak, standing 19,341 feet above sea level.
    Guidebooks suggest climbing Kilimanjaro between January and March, or June and October, when warmer temperatures and clear skies are most likely. But these can also be the most crowded times of year. Kilimanjaro attracts between 40,000 to 50,000 climbers a year, roughly 50 times the number attempting either Everest or Alaska's Denali, perhaps because it requires less technical skill or equipment.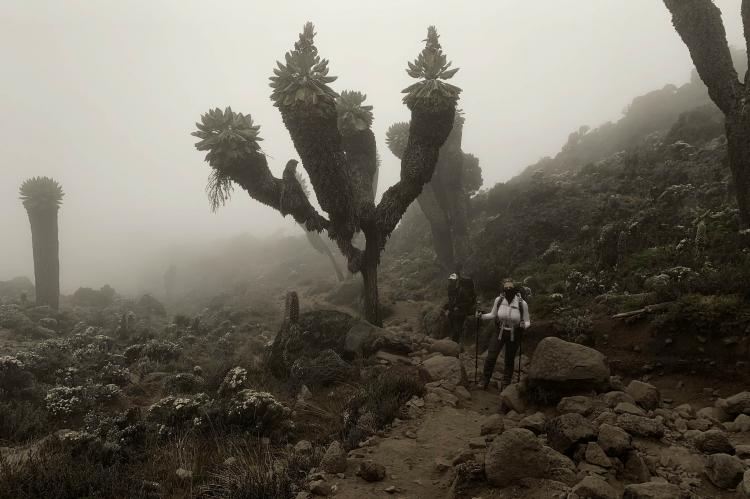 You might also enjoy reading ► Beauty and the Beast: Going On Safari Could Possibly Help Stop Poaching
20. Washington, D.C.
In election year, the nation's capital gets our vote for one of the best foodie cities in America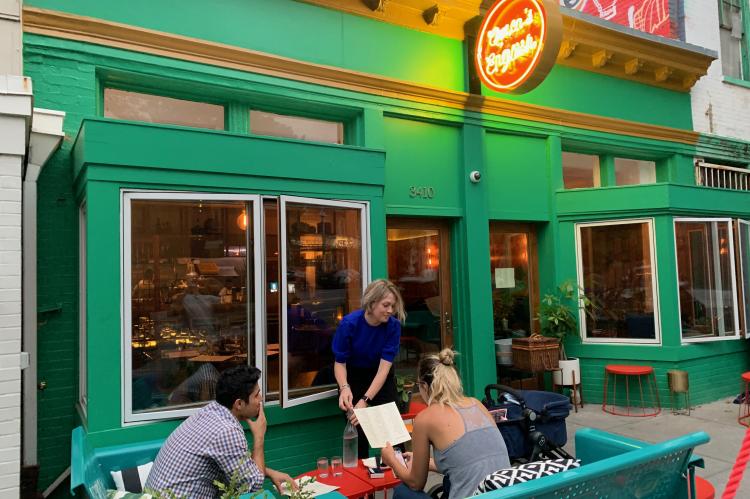 By Judy D'Mello
     The capital's culinary reputation was once defined by stuffy politico steakhouses and bland, expense-account haunts. More recently, however, power-trippy D.C. has emerged as a gastronomic playground, a hotbed of pioneering chefs who helm small, inspired eateries that are often driven by the city's ethnic diversity -- over 170 nationalities live here. The result is a food scene that comes up trumps with innovative and authentic restaurants featuring cuisines from around the globe. 
  For the most lip-smacking of the bunch, you'll need to venture beyond the political orgy zones like Capitol Hill and Georgetown, which are, gastronomically speaking, the least interesting. Head instead to MAGA hat-free neighborhoods such as hip Columbia Heights for an outstanding Cantonese meal at Queen's English, or to trendy Adams Morgan, where A Rake's Progress serves up a divine locavore menu, or to the up-and-coming NoMa section for some seriously authentic Punjabi curries. 
  So, if you're planing to be in D.C. this election year, do check out the story below to see which restaurants get our vote.
Read the full story ► A Foodie Destination That's Capital  
You might also enjoy reading ► Ask a Local: Washington D.C.