The wide-open desert of Arizona, where the prized 100-year-old saguaro cactuses grow wild among rattlesnakes and roadrunners, used to be dotted with dozens of dude ranches. Families would escape the cold of the winter here for an active week of riding horses, hiking, exploring, swimming, learning rope tricks, and drinking cowboy coffee.
Now, only a handful of dude ranches remain in Arizona, and the True family is the respectful steward of three of them. They have seen other ranches sell out to developers or close simply because it's hard work. The Trues have owned the White Stallion Ranch, about 35 miles from Tucson Airport, for over 50 years, and the cowboy life is truly a family affair. Russell True grew up on the ranch his parents bought in 1965 and now manages it along with his wife, sons, and their wives. His 18-month old daughter can be seen in her stroller anywhere from the steak fry to the stables. She will probably know no other life but horses and hospitality.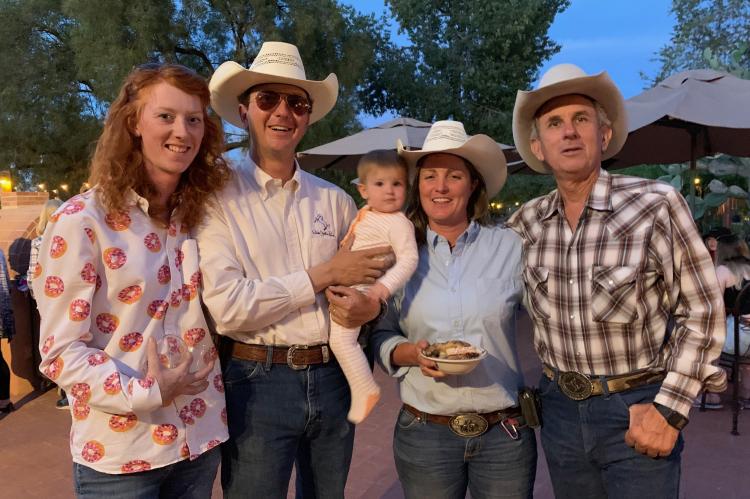 "First of all, I think dude ranches are inherently great protectors of the environment. They depend on open, undisturbed land for the experiences they offer their guests," said Mr. True. "They protect and defend the land they own and the land that surrounds them that is generally some sort of government-owned land. All three of our ranches follow standard hospitality environmentally-conscious procedures — with laundry, efficient air-conditioning systems, recycling, and, at White Stallion Ranch, a 117 kilo watt solar-power system."
The other Trues' properties are the Tombstone Monument Ranch, right outside one of the most iconic cowboy towns, Tombstone, Ariz., and Rancho de la Osa, the oldest dude ranch in the state, in the town of Sasabe, along the Mexican Border.
The True family follows simple rules of fostering the balance of nature and the animals of which they are guardians. The horses are the focus of dude ranches and they are treated well. Horses have strong personalities and knowledge of their strengths and quirks is key in matching a horse to a rider. Which one is fast, who has a smooth gallop, and which one is safe enough for a 6-year-old?
At the White Stallion Ranch, the most family-friendly of the three, the day begins with the breakfast bell and a cooked-to-order spread, including cowboy coffee brewed the way wranglers make it on long roundups: a simple but cherished method of boiling the water in a big pot, adding coffee and letting it really roll, then stopping the extraction by adding eggshells to drag the grounds to the bottom. Drink it black: It's that good.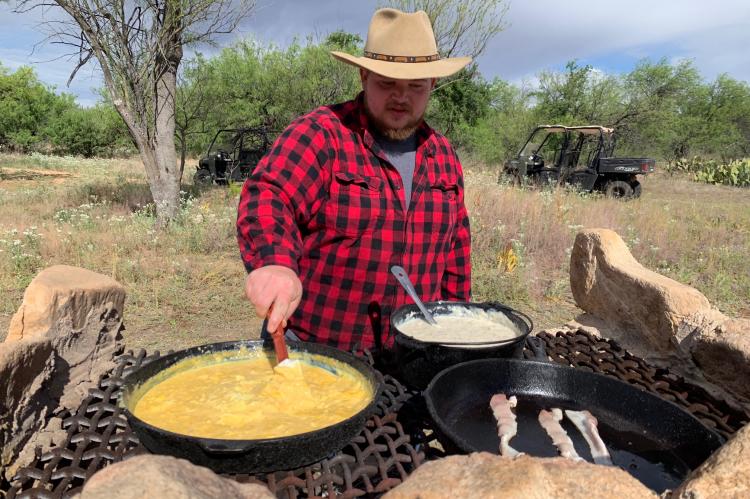 After breakfast, head to the stables and get on a horse for a slow or fast ride, long or short. You can also choose shooting, electric-bike tours, or rock climbing. Lunch is back at the ranch (unless part of an all-day outing), then more riding, swimming, and outdoorsy adventure until dinner. Happy-hour hors d'oeuvres are served, and the "honor" bar is extensive. After-dinner entertainment can range from a roping show by a local favorite named Loop Rawlins, a reptile experience, art, or cowboy poetry. A full spa and fitness center complete the package. Rooms are modern with superior amenities but no television. The message here is, "Get out and explore."
Rancho de la Osa is the more far-flung, about 90 minutes from Tucson. Considerably smaller and rustically elegant, it caters to couples and singles, as well as those who want a week of really good riding. The horses are top of the line and the food fantastic. Five hundred and sixty acres high in the Sonoran Desert surrounded by 120,000 additional acres of wildlife refuge is truly an experience of expansive vistas, sunsets, and nature at its purest. Steeped in history, Rancho de la Osa rooms and suites are named John Wayne or Teddy Roosevelt — or after any number of famous guests who rode and drank there, including Joan Crawford, Cesar Romero, Margaret Mitchell (the author of "Gone With the Wind"), and Presidents Franklin D. Roosevelt and Lyndon B. Johnson. The hacienda is the oldest adobe structure in Arizona and now houses an excellent honor bar where Ross, a wrangler, recites his award-winning cowboy poetry. Yes, there are competitions for that.
Meanwhile, a stay at the Tombstone Monument Ranch is all about a bygone cowboy experience while enjoying all the daily activities of a dude ranch. In a faux-western town within the historical and fabled town of Tombstone and its O.K. Corral, the ranch offers rooms in various outposts like the post office or the barber's shop. The horses are on par with the other two ranches, and the setup is perfect for families who may need a day off from riding to explore town, or for groups, like the horse whisperers who were practicing their craft the week I was there.
Maybe take a week or 10 days and visit all three ranches. After riding through deserts, hanging with the ranch dogs, and gazing at the brightest stars you've ever seen, go back home refreshed and happy, knowing that one family is protecting this ancient land for all of us to cherish.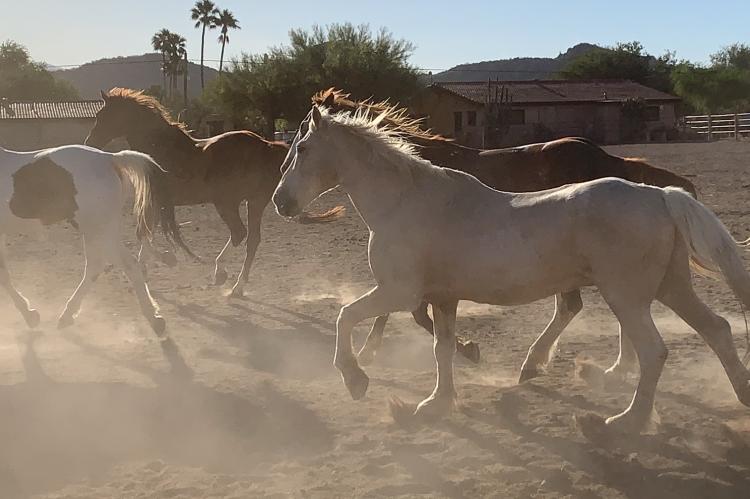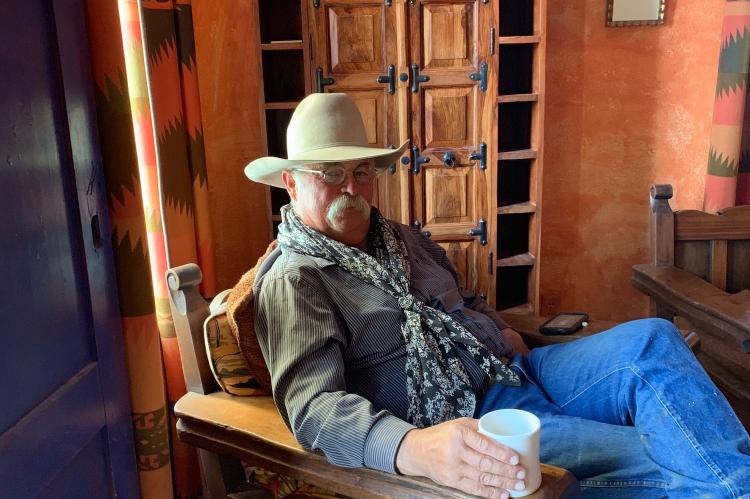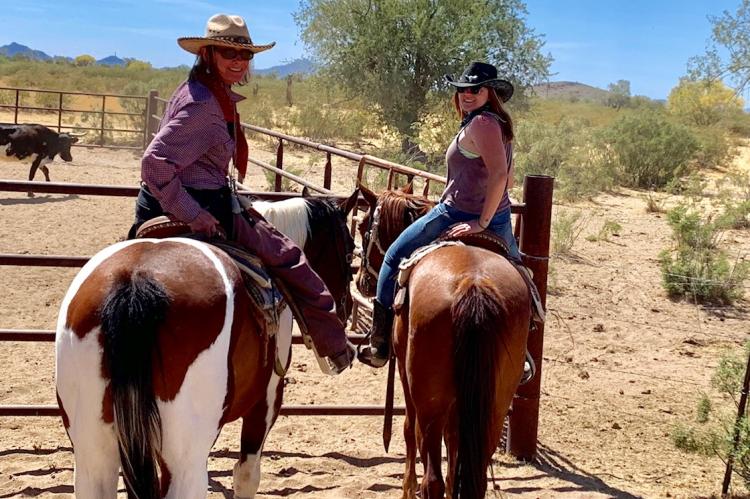 —
Barbara Barrielle is a longtime publicist who — in addition to spending time in Amagansett — loves to travel, explore wines and local cuisine, and write about her adventures. Her reporting has been published in newspapers and magazines across the U.S. She drags along her daughter, Charlotte, or her dogs on trips when she can.