A softness in people's eyes and a gentleness of gesture. This was my travel brief, along with a bit of adventure. I didn't mind the details, but I was craving warmth of spirit above all else, something in direct contrast to the clamor of my orbit in Manhattan.
This is how I came to pick the small, lesser-known state of Michoacán, Mexico. My heritage is Mexican, so perhaps there was a homing call as well. But it was more of a leap than a well-planned trip. With a wonderful guide named Alejandro, a former bullfighter who is masterfully fluent in the history of the area, I discovered why Michoacán, set in the heart of western Mexico, is the perfect place to allow the senses to unwind.
Spontaneity welcomes you here
My boyfriend and I arrived in Patzcuaro around noon on a Sunday to find a small, dusty town of cobblestones and street vendors — a sign that we had chosen well. At a cafe on the main square, beneath 16th-century arches, we sat and watched the action of the day: balconies spilling with flowers, plates of tamales, posole being passed around, and ranchers sidling through town on horseback. Patzcuaro's original name, Tzacapu-ansucutinpatzcuaro, translates as "door to heaven" or "place where the blackness turns to light."
Although it has been dubbed the new San Miguel de Allende, Patzcuaro's own cultural roots date back to the 1540s, when the legendary Bishop Vasco de Quiroga encouraged indigenous craftmaking in the lake villages using materials available in the environment: weaving reeds near the lakes, throwing pottery wherever the clay was good, and, near the forests, carving ceremonial masks. Today, Patzcuaro is still an artistic hub within Michoacán, and home to many contemporary artists. Among them is Juan Torres Calderon, whose beautiful studio and sculpture garden are set in the rolling hills of Capulo, where the chapel serves as his gallery.
A short drive away, in the town of Ihuatzio, we arrived to hear distant drums and a bustle of activity. Following the sound and excitement down Calle Mexico, we walked right into a dancing procession: a man in a giant piñata mask, young girls in yellow embroidered skirts, and a marching band. The spirit was light and contagious, ultimately leading us into a private home with hundreds of friends and family gathered around a long table, lined with poinsettias and older women passing tequila. Spontaneity welcomes you here.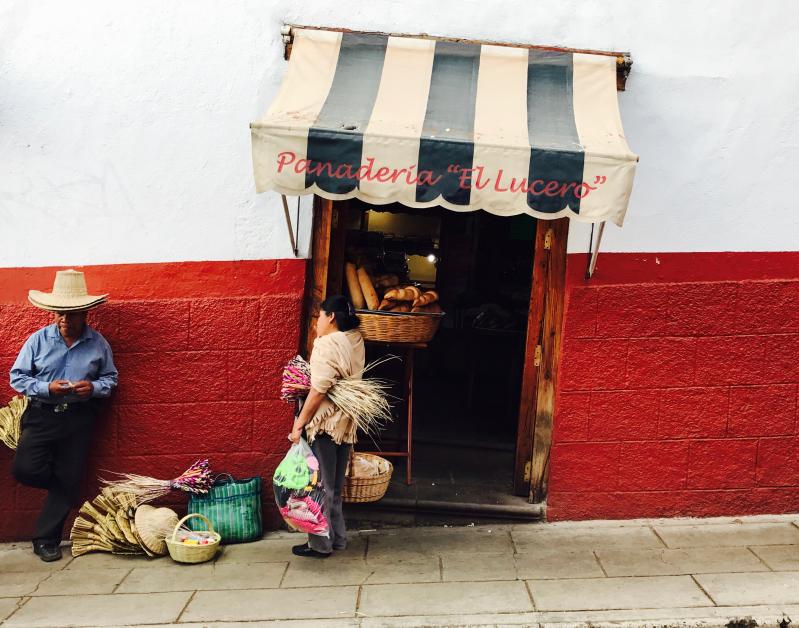 There are a few grand hotels in Patzcuaro and the surrounding lake villages, but, if you're looking for something truly special, try the smaller Hotel Casa de la Real Aduana, the oldest customs house in Mexico. It is meticulously restored with an exquisite collection of local art and a lush inner courtyard that smells of spices and blooming flowers. And there's wonderful breakfast conversation to be had around the fire with Didier, a photographer, art collector, music aficionado, and the master restorer of this beautiful casta.
Ultimately, it was the monarch butterflies that taught me the greatest lesson: that expectations are the enemy of the most successful  — and magical — trip. When we first heard about the four butterfly sanctuaries in Michoacán, we were interested, but skeptical. "Why drive for two hours to where the tourists flock?" we wondered. The answer? Because you have to.
At the Monarch Butterfly Biosphere Reserve in Ocampo, we made the 11,000-foot climb through a sacred forest of oyamel fir trees, to find ourselves engulfed by approximately 40 million butterflies — so many that you can barely see them. Slowly, our eyes adjusted and we became in tune with them.
Yes, there were other tourists there, but like us they were mostly quiet, joined in a spontaneous meditation that couldn't be resisted. The flutter of nearly 40 million beautifully orange monarch butterflies casts a spell that only nature can.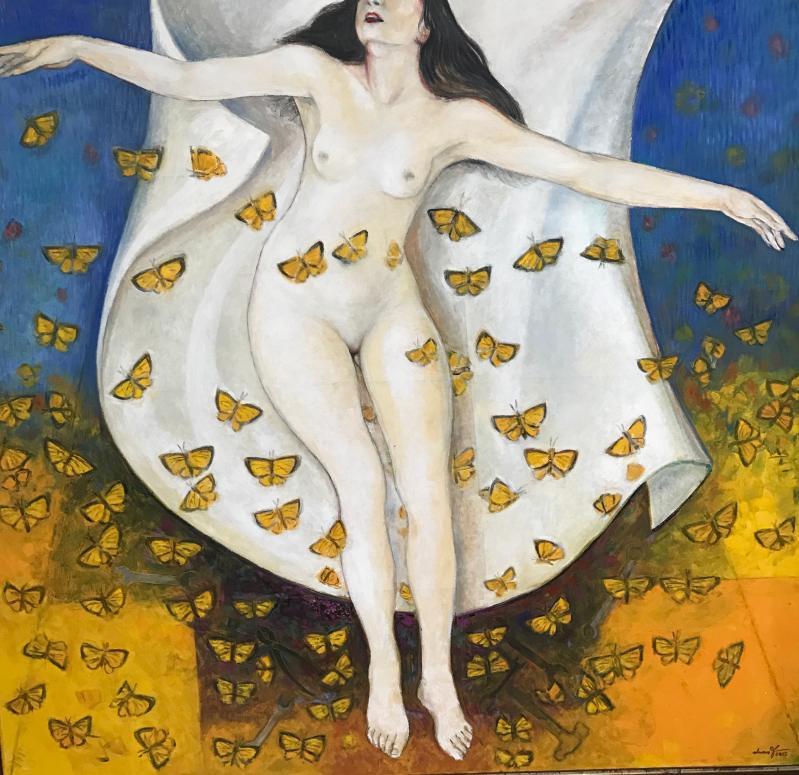 —
Patricia Garcia-Gomez is a Mexican-American artist working with visual media and sound. Originally from Brownsville, Tex., she now lives in New York. @pgarciagomez