Traveling to London and worried about Brexit overload? Head straight over to Hackney, in the east end of the city, and simply enjoy London for what it really is: the world's most ethnically diverse city. According to the 2011 consensus, only 3.7 million out of London's 8.2 million residents identified as white British, and more than 300 languages were spoken in its homes.
Hackney, a borough that attracted immigrants from everywhere in the 20th century because of cheap housing and jobs in the factories and on the docks, is possibly the best place to experience this global connectedness. Today, it's all trendy and youthful (yes, the beards grow bushy here), but still a bit rough around the edges in the best possible way.
Go now, while the olive oil drizzled on your sandwich is still Italian and not the post-Brexit English version made from stones.
Shops on Hackney's High Streets range from traditional English butchers to French crêperies. You can buy Chinese dumplings, Jamaican patties, Turkish street food, and Italian pizza slices. Plus, there's loads of British history, from Jack the Ripper walks to an ancient church recorded in the Doomsday Book of 1086. But go now, while the olive oil drizzled on your sandwich is still Italian and not the post-Brexit English version made from stones.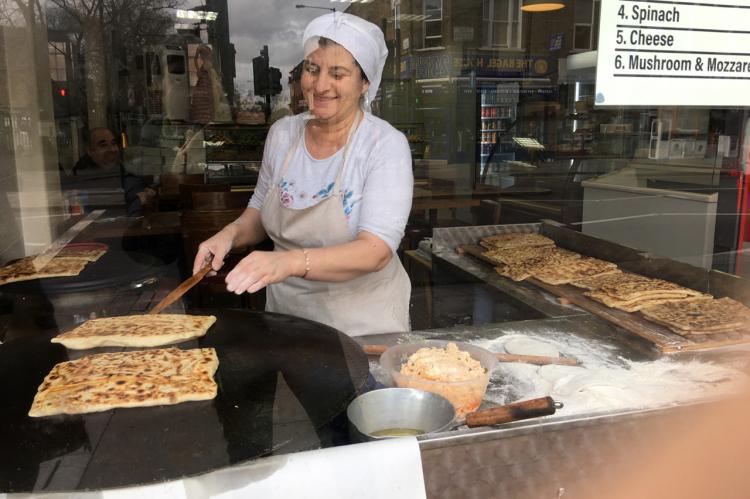 Eat
A lexicon of digestions awaits you. Turkish: The kebab is a stalwart of British cuisine, and Mangal Ocakbasi is a stalwart of Dalston's Kingsland Road. Indian: Rasa on Stoke Newington Church Street for one of London's best South Indian vegetarian restaurants. Spanish: Morito on Hackney Road, a trailblazer of delicious tapas-style dining. Pakistani: Needoo Grill, a short stroll from Brick Lane in Whitechapel, is a standout, serving Indian and Pakistani Punjabi food. Steaks: Hill and Szrok, at Broadway Market is a daytime butchers and nighttime restaurant. Fish: The menu at Cornerstone, in Hackney Wick, changes daily among dishes like pickled oysters with horseradish and potted shrimp crumpet with kohlrabi, gherkin, and parsley — the critics can't get enough.
Shop
Ridley Road Market at Dalston Junction, Monday to Saturday, 6 a.m. to 6 p.m. A true multicultural trading spot with the sounds of vendors, African drums, reggae, and offerings of Afro-Caribbean, Asian, and European flavors.
Broadway Market, near London Fields, Saturdays, 7.30 a.m. to 7 p.m. Barrow boys have been welcoming shoppers here since the 1890s, and today you'll find fresh produce, terrific street food from all over the world, and clothing and art.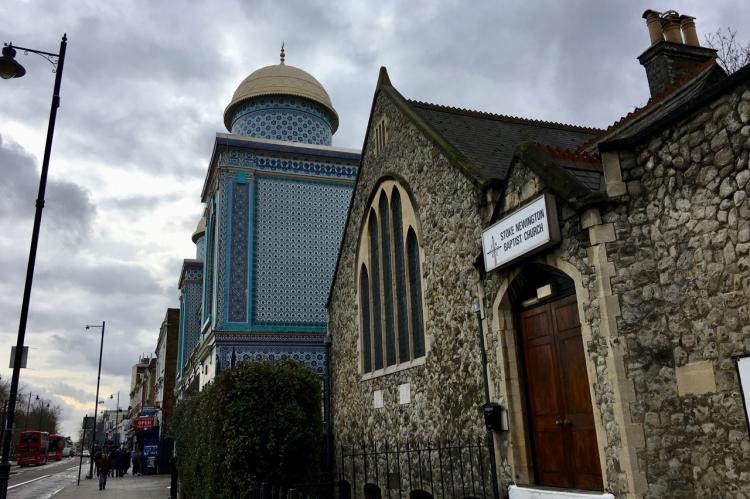 Stay
The historical Rose and Crown pub at the top of Stoke Newington Church Street is a reassuring constant in an ever-modernizing neighborhood. It comes with an added bonus: a super-stylish, six-room boutique hotel on the floors above with the best English breakfast included in the price. Although there's no underground station nearby, the 73 bus stops just outside, providing a lifeline to all parts of London and the Tube.
The Rose and Crown Pub and Guesthouse, 199 Stoke Newington Church Street, London N16, Tel: +442072547497. Prices range from approximately $105 to $215 per night; roseandcrownn16.co.uk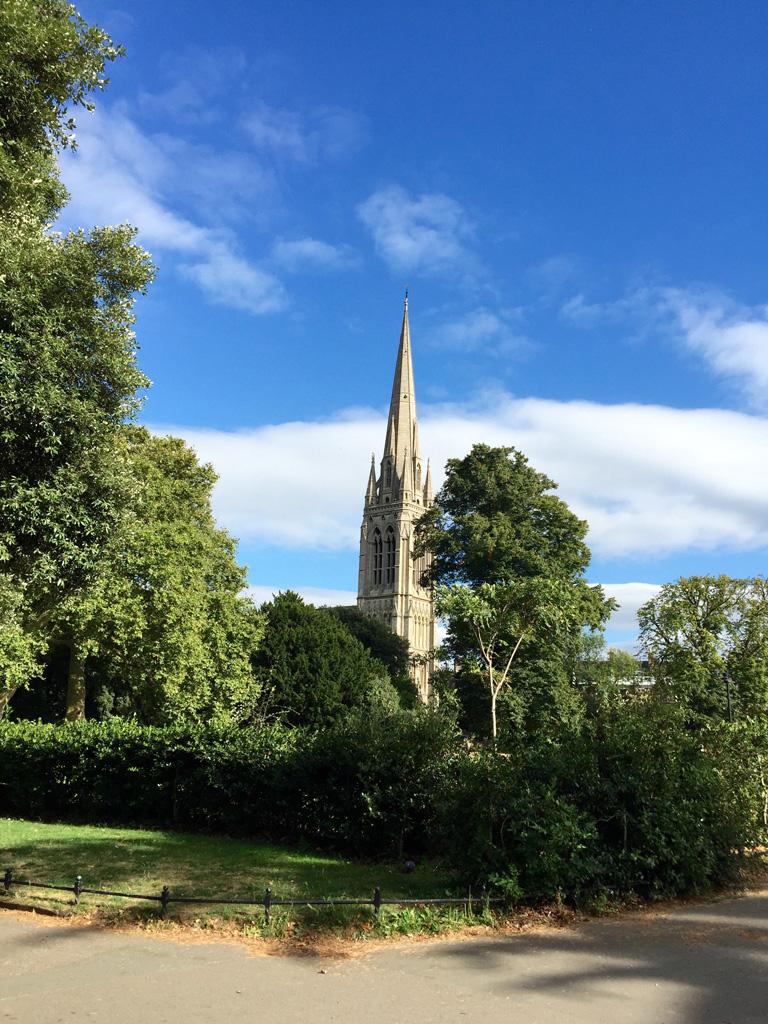 Stroll
Stoke Newington, or Stokey as it's affectionately called, should not be missed. This Doomsday settlement, once an enclave for nonconformists and later a hub for Jewish and immigrant families, still has an independent vibe. Abney Park Cemetery on the High Street may have more than 200,000 graves but it is horticulturally alive with several thousand plant species. The late Amy Winehouse filmed her "Back to Black" music video here. Afterward, pop in to the Jolly Butchers pub where Stokey-brewed ales and ciders are on tap. Then head up picturesque Church Street, full of cafes, quirky shops, and more pubs, until you get to medieval St. Mary's Church and Clissold Park, one of London's prettiest, with lakes, a deer enclosure, and tennis played in sight of the church spire — you could be anywhere but Hackney.
In the evening, take a guided Jack the Ripper walk through the old, narrow alleyways that transport you back to the mean streets of the Victorian East End, visiting all the Ripper murder sites and locations.
---
SOURCES:
Abney Park Cemetery: https://abneypark.org
Jolly Butchers Pub: https://jollybutchers.co.uk
Jack the Ripper tours: https://www.jack-the-ripper-tour.com
Broadway Market: https://broadwaymarket.co.uk
Ridley Road Market: https://hackney.gov.uk/ridley-road-market
Mangal Ocakbasi: http://www.mangal1.com
Rasa: http://rasarestaurants.com
Morito: https://www.moritohackneyroad.co.uk
Needoo Grill: https://needoogrill.co.uk
Hill and Szrok: https://www.hillandszrok.co.uk
Cornerstone: https://www.cornerstonehackney.com