Head northwest from Santiago for 73 miles -- practically cross-country in the world's narrowest nation -- and arrive in this port city, best described by its famous former resident, the Nobel prize-winning poet Pablo Neruda: "Valparaíso, how absurd you are . . . you haven't combed your hair/ you've never had time to get dressed/ life has always surprised you." Yet, it is Valpo, as locals call it, that does much of the surprising.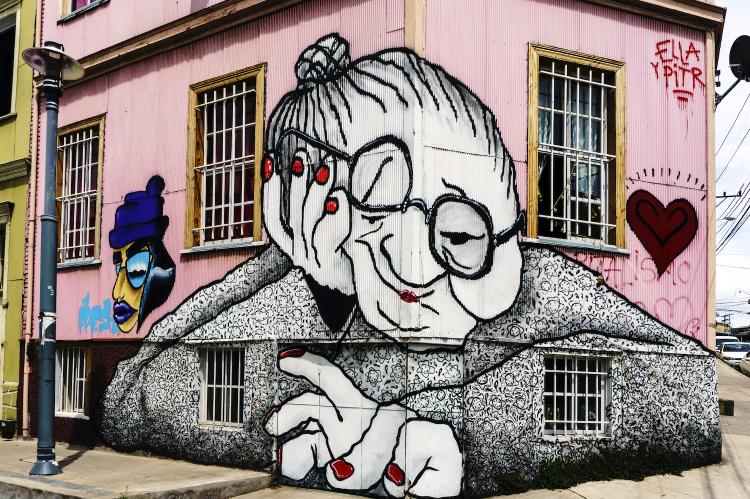 Visitors enter through the historic seaport area, a UNESCO World Heritage site that appears gray and serious, with monumental architecture, including the Chilean Congress HQ, built where President Augusto Pinochet's boyhood home once stood. Massive container ships, naval vessels, and tankers crowd the port and inland, the bustling streets offer fast food and rowdy bars.
But, continue uphill and the city dramatically segues into the unkempt bohemian jumble that Neruda loved. Spread over 42 hills, the vertiginous and colorful neighborhoods (cerros) make up a vibrant sea-facing sprawl. And, when you get lost and hot, it's a relief to stumble upon one of the historic ascensores -- funicular lifts -- to help with the climbing.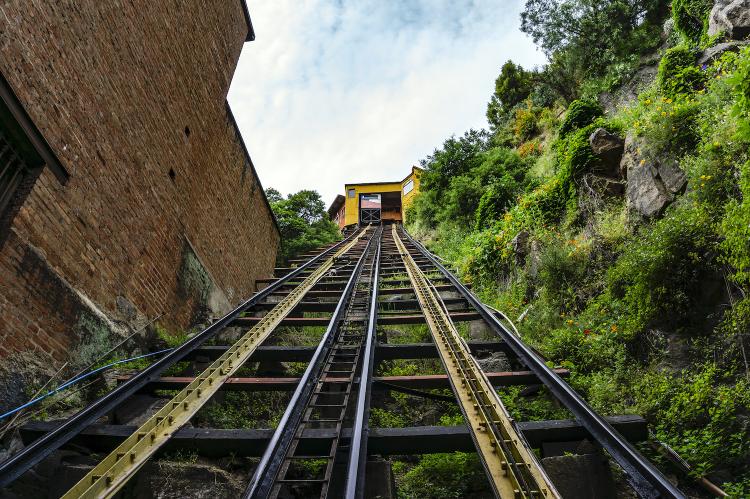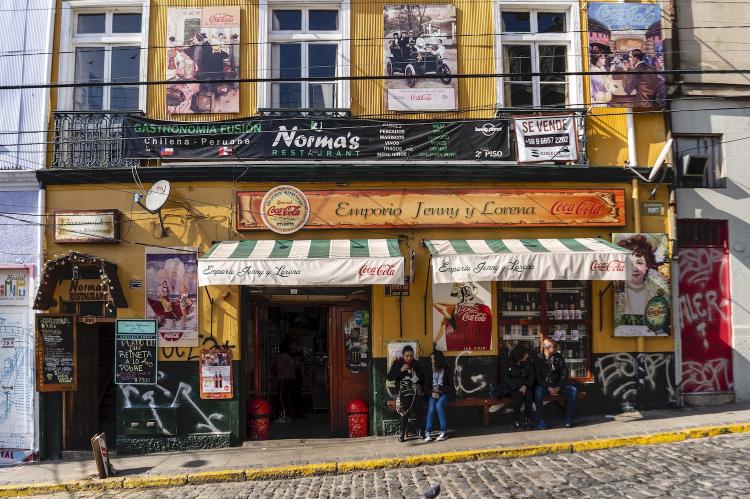 The steep streets of Cerros Concepcion and Alegre are nature's best StairMaster
See
A trip to Valparaíso without visiting La Sebastiana -- Pablo Neruda's storied home-turned-museum -- would be like going to Paris and skipping the Eiffel Tower. Boasting 360-degree views of hills and ocean, this five-story house in Cerro Bellavista is filled with the globetrotting troubadour's whimsical knick-knacks and a joyful energy that recalls his curiosity and boyish spirit. A meandering, self-guided audio tour, included in the admission, points out features like his prized armchair, which he called "La Nube" (the cloud), and his writing studio, a glass crow's nest on the top floor. It's an ethereal home, one Neruda called "La residencia en el aire."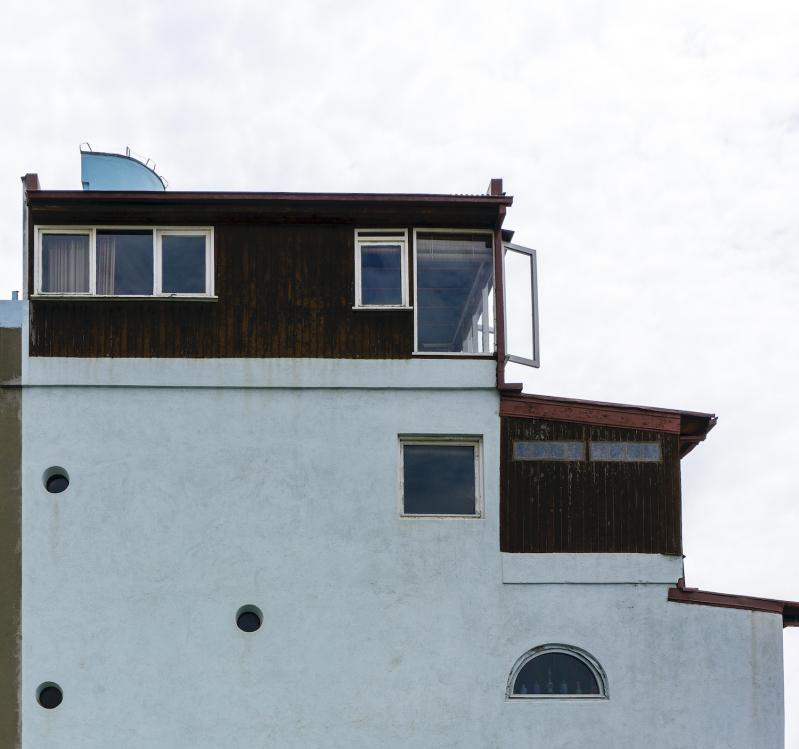 Do
Puerto Deportivo is the ultimate boating center for anyone with aquatic needs, including a bilingual guided kayak tour for great views of this amphitheater-shaped city. Part of the city's historic transit system is a series of clickety-clackety funiculars. Take the oldest, Ascencor Concepcion, built in 1883, for 100 pesos (14 cents) up to artsy Cerro Concepcion, where every available space -- buildings, walls, lamp posts, staircases -- is a canvas. You can leave your mark, too, with tours offered by Valpo Street Art Tours, on which you are encouraged to literally go out and paint the town any color you wish.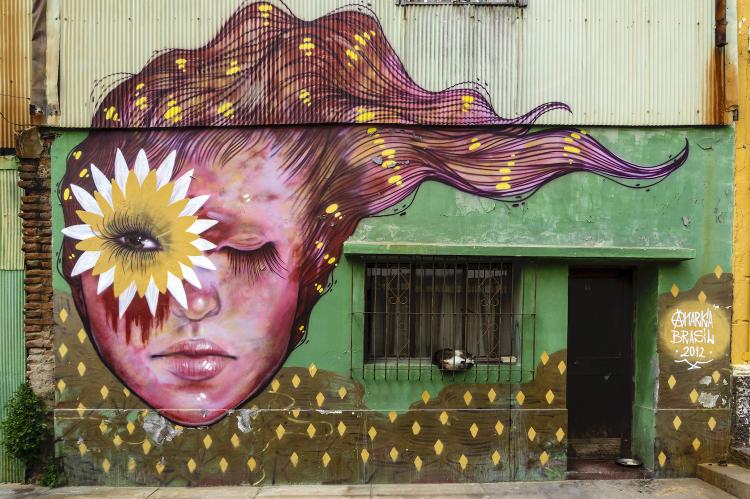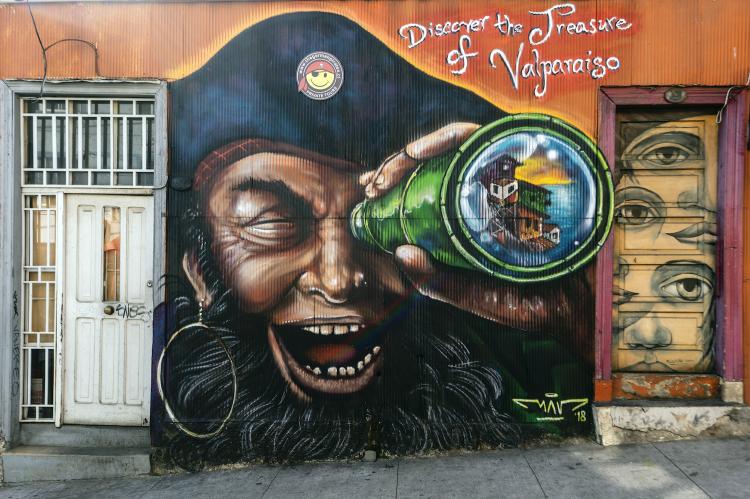 Eat
Apice is dedicated to exceptional seafood dishes, if not decor. Minimalist in every way, it offers two appetizers, two entrees, and two desserts, depending on what ingredients are available that day. Lunch at the elegant Montealegre Restaurant, attached to an equally spiffy boutique inn -- Casa Higueras -- offers stunning views of the old city and port, plus contemporary cuisine with seafood from Easter Island. Alternatively, if you plan on visiting the Neruda museum in the late morning, stroll down the hill for a memorable lunch at Espiritu Santo. The owner, a woman fluent in English and whose son is the chef, makes her rounds and lingers to share a few stories while you feast on local seafood served with healthy grains like black quinoa or wheat berries. If you need a break from ceviche and seafood there's Il Malandrino for crunchy, thin-crust pizzas to rival any you'll find in Italy.
Drink
Sampling Chile's national cocktail, the pisco sour, is a must. At Bar de Pisco in Cerro Concepción, the gamut of delicious piscos range from the traditional to a Sex Piscola. Bar Cinzano, a 119-year-old watering hole in the lower half of the city, is a hangout for porteños (port city residents), sangria, and octogenarians singing tango tunes.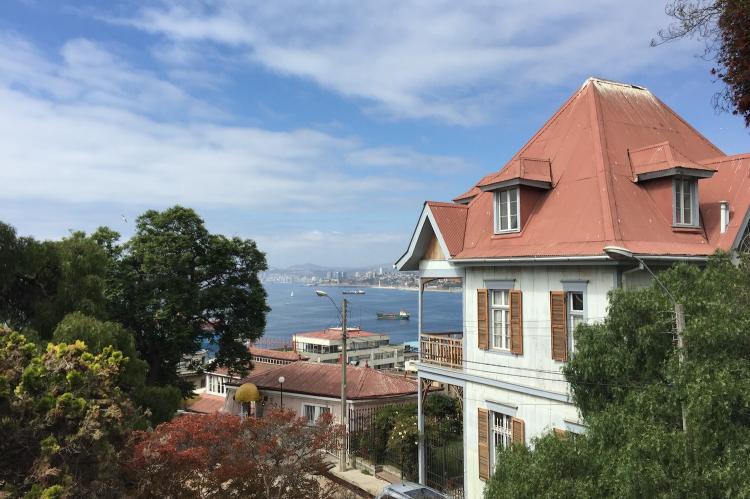 Shop
The steep streets of Cerros Concepcion and Alegre are nature's best StairMaster, so be prepared to lose both pounds and dollars wandering through ateliers like Bazar La Pasion, where a pair of sisters offer eco-friendly fashions of felt, wool, and cotton, as well as handmade shoes. Casa Maia, a collective of local and fair-trade artisans, sells hand-knit alpaca-wool items and indigenous jewelry. Taller Antiquina is a charming leather workshop where everything is lovingly made onsite. Casa E, an art gallery run by a former diplomat from Santiago, focuses on emerging Latin American artists, while Espacio Rojo has several rooms full of local art and tribal pieces.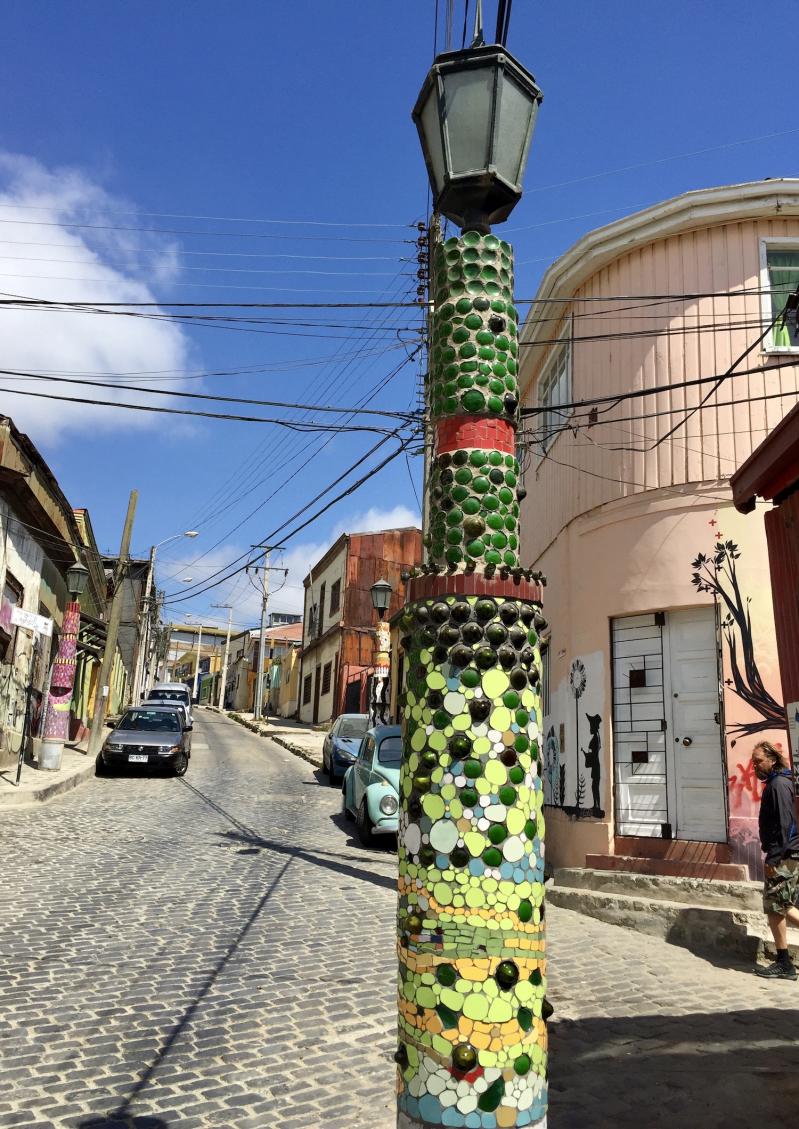 Stay
Neuvo: The recently opened Wine Box Hotel, Chile's first wine hotel, is made entirely of shipping containers. Historica: In an elegant 1920's mansion, now a Relais & Chateaux hotel, Palacio Astoreca has been restored to showcase its ornate Victorian design and Art Deco interiors. The checkerboard terrace at sunset, with a Chilean white in hand, is the perfect spot to watch to the twinkling city lights compete with the stars above.