Anyone who hasn't visited "the swamp" (as Donald Trump loves to refer to the District) in the last decade or so, and perhaps plans to during election year, is in for a great surprise. At least on the culinary front, which was once defined by stuffy politico steakhouses and bland, expense-account haunts. More recently, D.C. has emerged as a gastronomic playground, a hotbed of pioneering chefs who helm small, inspired eateries that are often driven by the city's ethnic diversity.
For the most lip-smacking of the bunch, you'll need to venture beyond the political orgy zones like Capitol Hill and Georgetown, which, gastronomically speaking, are the least interesting. Head instead to MAGA hat-free areas like Columbia Heights, a hip, upper northwest zone, that began drawing crowds when Bad Saint, a genuinely outstanding Filipino restaurant, opened in 2015.
Now, farther up on 11th Street, is another brilliant, almost-year-old Asian addition: Queen's English, serving dishes from the New Territories region of Hong Kong -- the most northern part of the country, near the Chinese border -- where the restaurant's chef and owner, Henji Cheung, was born.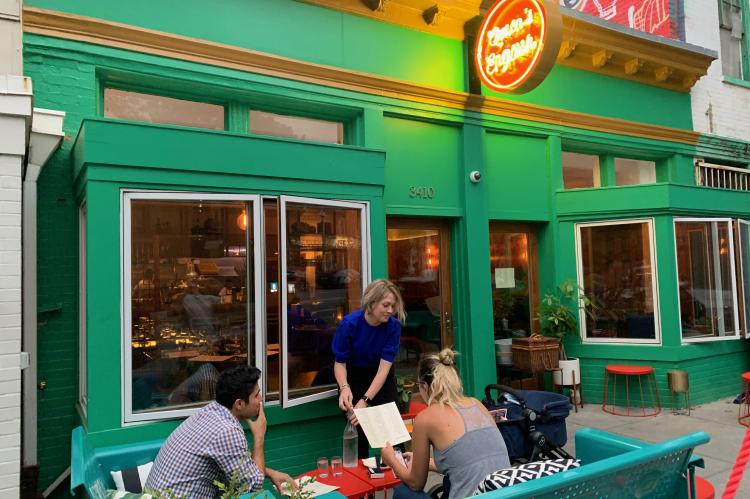 You're in safe hands here. Actually, strike that, you're not: You're in inspired, creative, and playful hands. Mr. Cheung was most recently the executive sous-chef at the legendary Metropolitan Museum of Art until relocating to D.C. with his wife, Sarah Thompson, who is the general manager and in charge of beverages. Here, he has decided that the general idea is to take the classics as the base note, then go riffing away wildly.
According to Ms. Thompson, her husband "draws from childhood memories, cooking and eating with family in Hong Kong; also our travels in Asia play a huge part in inspiration for our dishes. And we just have a ton of fun mixing ingredients and flavors to make interesting and unexpected combinations. We start with the freshest ingredients first and then build from there." Does it all work? Hell, yes.
Over two recent visits to Queen's English, I, along with my dinner companions, tasted these things of which Ms. Thompson speaks. Marvelous things. Like the Typhoon Shelter Shrimp (eaten head and all), strewn with crispy bits of garlic, chilies, and Chinese celery. And the hand-cut noodles -- ivory on one side and squid-ink ebony on the other, tossed with charred squid and Shaoxing wine, then glazed in a special soy sauce that tastes decidedly house-made. Don't miss the inimitable chili clams, which are tiny, flavor-packed cockles, sauteed with minced pork and smoky Anaheim chilies. Quite honestly, each of the 15 or so dishes on the menu represents some godly combination that, once tasted, you'll wonder where it has been all your life.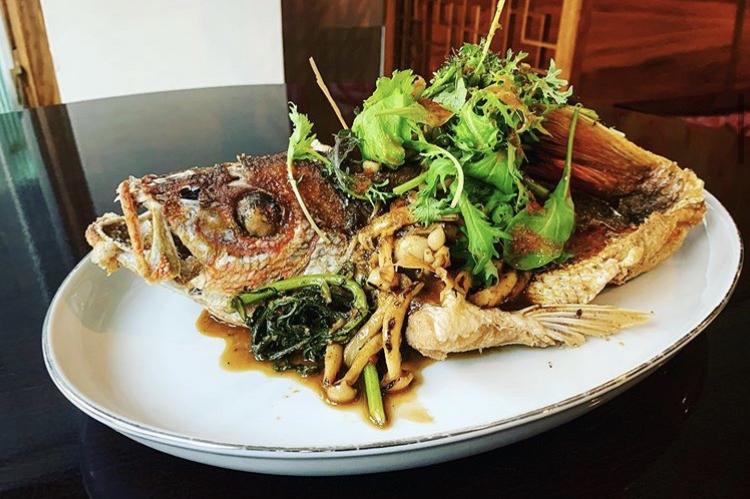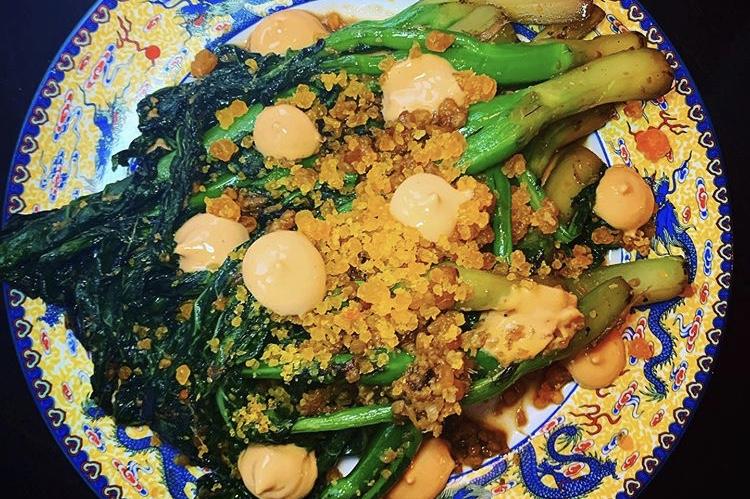 You can probably tell by now that Queen's English is so much my kind of place -- an independent serving great food, with smart, savvy service and both owners working the joint. It takes limited reservations and doesn't charge like a rhino. The smallness of the operation makes it all the more wonderful. Millions haven't been squandered on state-of-the-art, gleaming whatnots, meaning the restaurant is not dictated by investors and spreadsheets, but by the bank of a mom-and-pop, or, in this case, husband and wife. 
The interesting thing about D.C. is there's no dominant local culinary style since over 170 nationalities live here. A hodgepodge of cultures and cuisines is what has resulted. 
Washington is home to the largest Ethiopian population outside of Addis Ababa, so it's remarkable that Ethiopic, in the H Street corridor, manages to stand out. Equally robust is the District's Middle Eastern citizenry. But while power players clamor to get into Maydan for its live-fire cooking, visit the Penn Quarter, where Zaytinya brings something real -- like a delicious mezze menu -- to the Middle Eastern party. Besides being free of Maydan's metro-pushy crowd, Zaytinya's wine list is also the only one in the U.S. to feature only the wines of the Eastern Mediterranean. 
My favorite Indian in D.C. turned out to be Indigo in the NoMa section of the city, where you'll also find bustling Union Market, a giant food hall selling everything from artisan cheese to Korean tacos. At Indigo, throbbing Bollywood music adds to the ambiance, and an ever-changing chalkboard menu offers seriously authentic, homestyle Punjabi curries and snacks. The owners live on the floor above and their children are often wandering around the restaurant, so it all feels very homespun. 
For a wood oven pizza with the best char and chew, try 2Amys on the border of Cleveland Park and Cathedral Heights. It makes for a perfect lunch spot before a stroll to the nearby National Cathedral and through its serene Bishop's Garden.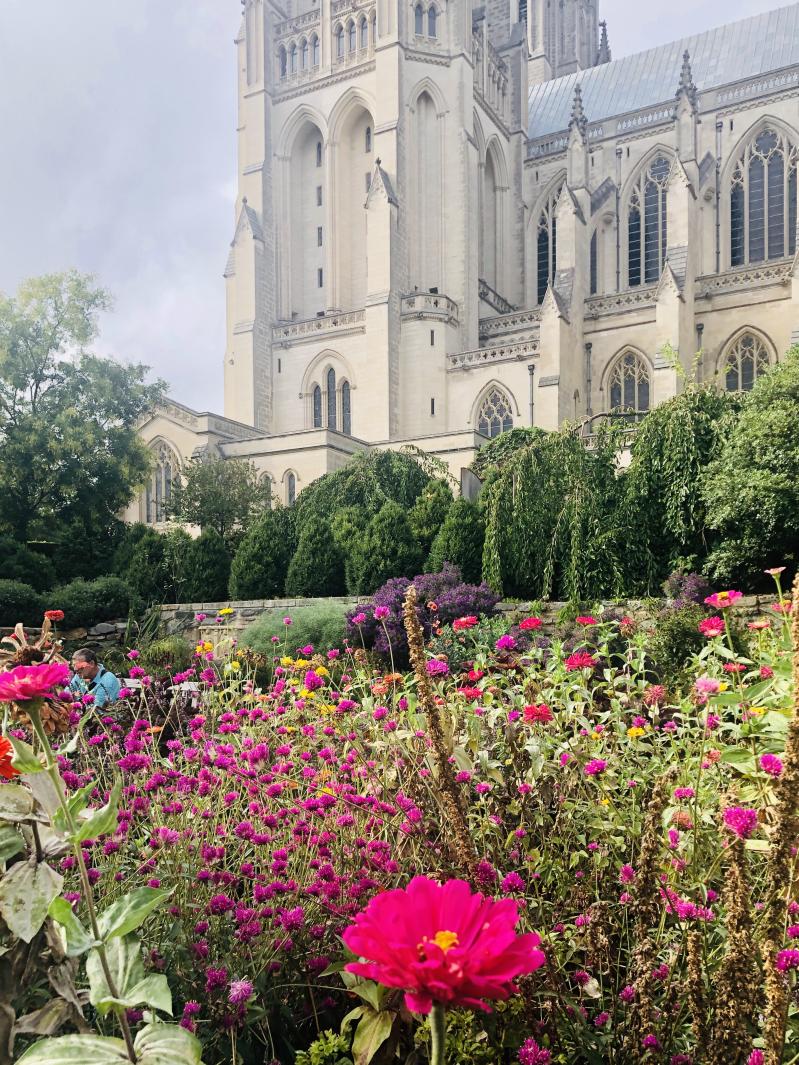 Then, stop for an espresso at the Open City cafe in the cathedral's 1904 Old Baptistery building, which has to be one of the prettiest. 
In yet another century-old repurposed church, this time in trendy Adams Morgan, is the cavernous A Rake's Progress, within The Line D.C. hotel. Spike Gjerde, a Baltimore native and winner of a James Beard Award for best chef, goes hyperlocal once more in D.C. -- so local, in fact, that don't bother asking for a wedge of lemon to squeeze over your luscious Chesapeake oysters or smoked rockfish hushpuppies. Stick to other mid-Atlantic treats sourced from local farms, such as fried quail or a vegetable mille-feuille layered with smoked root vegetables. 
The dining room is in a second-floor loft space with views of the open fire hearth in the bustling open kitchen. With such saintly devotion to a locavore menu, a gorgeous dining room flanked by massive stained-glass windows, and a dramatic chandelier composed of organ pipes, A Rake's Progress ensures a rapturous experience. In fact, the former first lady Michelle Obama celebrated her 54th birthday there.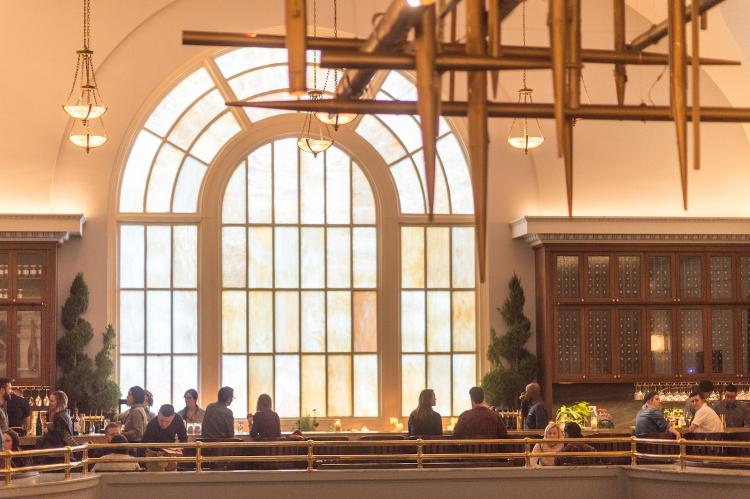 I've heard it said that traditional restaurants are in trouble, that the demise of establishments serving a three-course, sit-down menu is night because most 20-somethings feel that such an eating experience is a quaint, vintage notion. Creating sharable memories and social media content around our food is, apparently, where it's at today. 
But if we're in the midst of the final hurrah for old-school dinning, then a delicious pit stop in D.C. -- of all places! -- makes it feel as though we're going out on a terrific high. After having tried, quite admirably, all the above restaurants in a matter of days, I certainly didn't have any big, deep thoughts about anything as I waddled onto the Acela Express back to New York, except that I was really happy. 
Here's to 2020.