At dawn the bush comes to life. Birds twitter, somewhere a big cat roars, and as I unzip my tent, a delicate gazelle walks by gingerly. Nearby, Leboo, a red-robed Maasai warrior, stands guard, spear in hand. As the first rays of light touch the tops of the acacia trees, a soft voice approaches the canvas and a tea tray is set out. Minutes after sunrise, I grab my camera, a large-brimmed khaki hat, and climb into an open-top Land Rover to set out on the hunt for animals. The safari experience is underway.
I'm at the Lake Manyara National Park in Tanzania, a vast flamingo-fringed shoreline of a saltwater lake packed with giraffe, thousands of bird species, elusive jaguars, and a few nonchalant hippos. For the Big Five — the lion, leopard, rhinoceros, elephant, and Cape buffalo — we will drive up the steep road from Manyara into forests shrouded in cloud, past the watchful gaze of Maasai herdsmen in their vivid colored capes, before reaching the 2,000-foot-high rim of the Ngorongoro Crater where, when the cloud eventually lifts, is one of the world's great views. It's home to a concentrated profusion of Tanzania's finest: lions, elephants, rhinos, wildebeests, zebras, buffaloes, hyenas, golden jackals, ostriches, baboons, and crowned cranes. In fact, some of the densest large-mammal populations anywhere in Africa are found within the crater.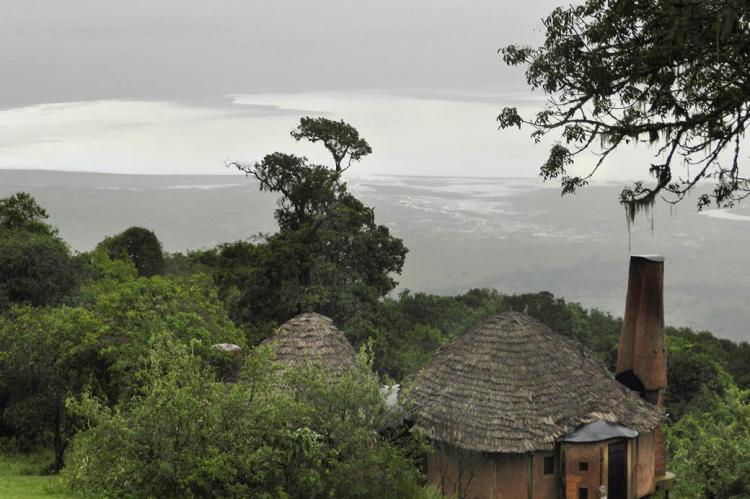 It's simply a gorgeous thing to feel so deep in the wilderness, with nature in the raw just a whisker away. But what we don't see, not very often, is the underpinning behind this ravishing image. Who works there? Where does the money go? What, if anything, does the operation contribute toward the preservation of the wilderness it exploits? And how secure is the long-term future of that wilderness?
Today, as poaching in Africa and the illegal slaughter of elephants accelerates across the continent at unprecedented rates, I want to learn more about these safari holidays, more than simply where best to spot the Big Five. I want to see, more clearly, what lies beneath this bucket-list aspiration.
African elephants are in trouble. According to the Save the Elephant organization, their numbers have fallen from as many as 10 million a hundred years ago to as few as 400,000 today, and they could be nearly extinct by the end of the next decade. An estimated 100 African elephants are killed each day by poachers seeking ivory, meat, and body parts. Tanzania's elephant population has fallen from nearly 110,000 in 2009 to just over 43,000 at the end of 2014, a 60 percent drop. Mozambique's elephants declined from an estimated 20,000 to 10,300 during the same period. As of 2011, the world is losing more elephants than its population can reproduce.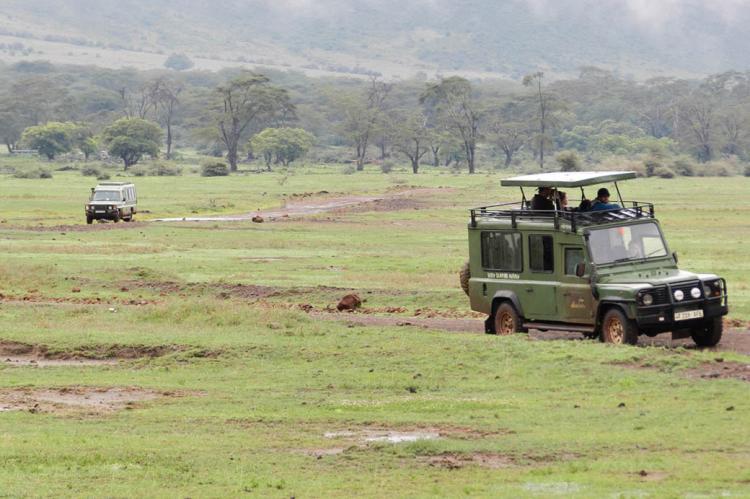 Yet what has become apparent more recently is that the well-being of African elephants is inextricably linked to tourism. Bring in the tourist dollars, the theory goes, and poor villagers won't need to poach elephants to feed their families. And as tourist numbers increase, more park rangers are needed, which translates to more eyes on the ground, and therefore fewer unguarded areas.
Jonathan Scott, who presents the BBC's "Big Cat Diary" and has lived in Kenya for 40 years, put it bluntly during one of his episodes: "If the world is serious about helping to prevent poaching, we need those tourist dollars."
According to Beth O'Donnell, an East Hampton resident and artist — and something of a self-made African-safari expert — the key to planning a safari that could make a difference is to choose an outfit that gives back to conservation and toward the prosperity of local communities.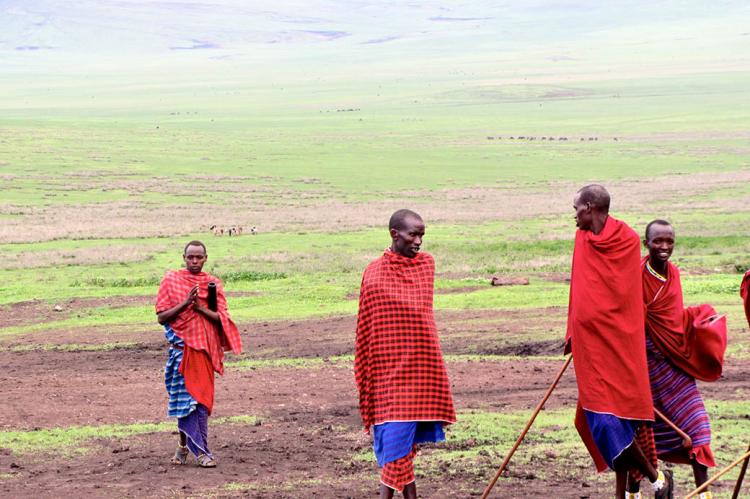 "Look up the camps you intend to stay at and be sure to ask questions," said Ms. O'Donnell, who fell deeply in love with Kenya in 1987, and now runs a nonprofit there on a small plot of land she bought with proceeds from her artwork. Over the years, as her knowledge of the continent grew, she began to help friends plan bush adventures and continues to lead at least one safari a year.
"Conservancies outside of famous government-run national parks or reserves like Amboseli National Park and the Maasai Mara National Reserve, are the best choice," she said, referring to Kenya's growing conservation movement, which many believe is the country's brightest hope. Large areas of Kenya, protected by small landowners, pledge the land to communal conservation zones. Franchised safari camps pay the landowners according to the number of tourists they take, and donate a percentage of their tourist dollars toward anti-poaching efforts and toward helping local people reduce their economic dependence on poaching.
Proving a link between the drop in poaching and a rise in visitors is tricky. But the fact that tourists, by their presence, help protect wildlife is something Zimbabwe learned the hard way when the country descended into economic chaos between 2003 and 2008 and visitors stopped arriving. Poaching for meat and money soared. When Tanzania closed its border with Kenya between 1977 and 1983, visitors to the Serengeti dropped from 70,000 a year to around 10,000, and the loss in revenue caused a 60-percent decline in anti-poaching patrols and a rapid rise in poaching. Rhinos disappeared, elephant numbers dropped, and the butchery skyrocketed.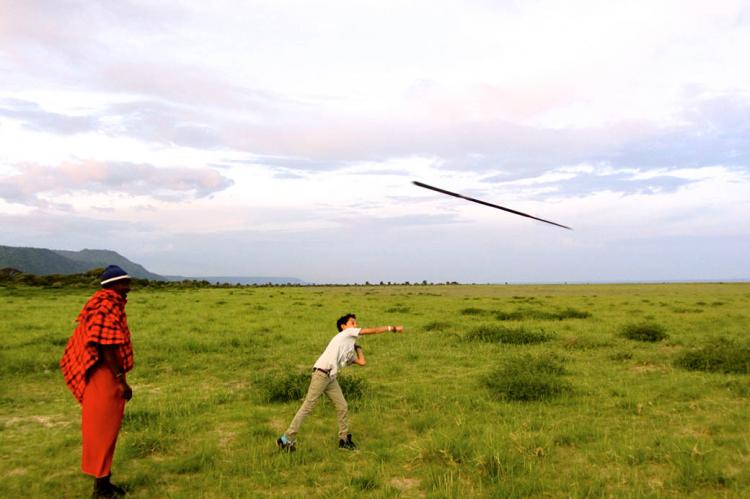 Today, as Zimbabwe is again in the midst of political turmoil, I wonder how this will affect safari tourism.
"The only time I won't go is during an election but otherwise, there's nothing to worry about," said Ms. O'Donnell, a day after two back-to-back gun shootings in America claimed over 30 lives. "It's more dangerous here."
She will lead a safari to Kenya in February for a few fortunate, khaki-clad East Enders. They will do their bit toward wildlife conservation and be repaid by experiencing this thing that only a safari does: thrusting so much natural beauty at you, such a diversity of wildlife, that all you can do is simply gawp and fumble for your camera.
--
This has been updated to correct several errors, concerning the height of the Ngorongoro Crater and the location of nearby Masaai tribespeople.