It's a midwinter Tuesday at around 4 p.m., just about the time when stomachs in this time zone start hungering for dinner. As if reading your mind, a friend you haven't seen in a while texts you to make plans. 
"Six o'clock?" 
"Sure, let's do it."
First, though, you'll need to spend at least 20 more minutes texting back-and-forth, trying to figure out where to go. The abundant restaurant options of late spring, summer, and early fall -- names that just roll off your tongue and make your mouth water -- aren't all open in the thick of December, January, and February. Merely Googling the hours of a favorite spot doesn't guarantee accuracy. Even some usually reliable takeout spots are closed, like Chen's Garden, whose chicken-on-a-stick platter is so unexpectedly tasty that this writer is regularly willing to brave the worst parking lot in town for it.
But here's a secret: Tuesday may actually be the best night to eat out. Not kidding.
The website LifeHacker codified this phenomenon as far back as 2012, saying it's when restaurants often receive fresh deliveries, and quoted a Food & Wine magazine editor saying as much. The Tuesday rumor was repeated in November of 2017 by Claudia McNeilly, a food writer for The National Post in Toronto: "On any given Tuesday, you can walk into almost any eatery and easily find a table or a seat at the bar. The crowd, service, and food are all better than on a busy weekend. It might seem logical that Sunday or Monday would provide an equally advantageous opportunity, but most head chefs and senior servers take their weekends on Sundays and Mondays. If a restaurant is open during either day, then it has likely left control to its lower tiered staff."
More than five years later and an expensive plane-ticket away, could the same be true on the South Fork? This writer's experience at Springs Tavern and Grill last Tuesday certainly suggested that could be the case. A party of two seated right away, assisted by a friendly and skilled server, dining on comfort-food appetizers and sophisticated entrees that arrived swiftly and did not disappoint -- if only every night of the week and every season of the year could be like this.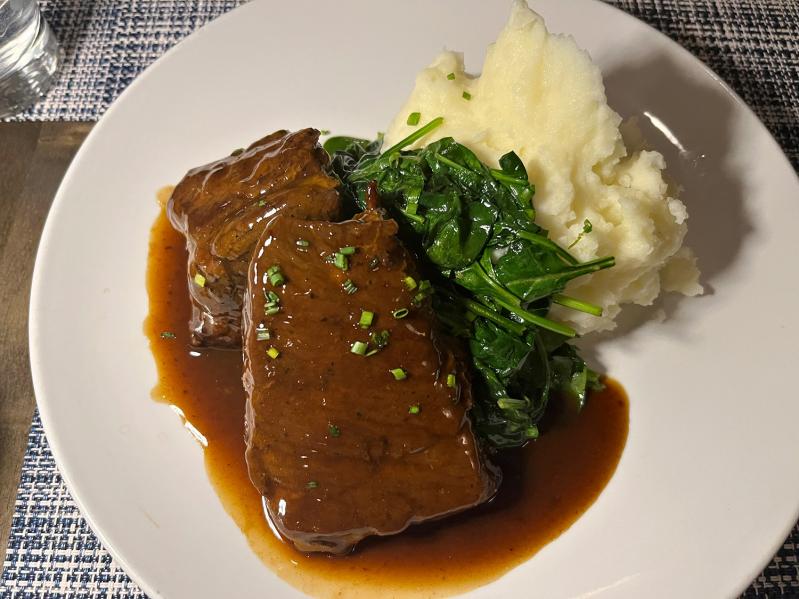 "Being open on Tuesday is important to our mission of being there for the community," Alex Rossi, the restaurant's owner, said in a follow-up conversation a few days later. "We're really trying to be a reliable spot for people to come in and know exactly what they're going to get."
Consistency, then, needs to be the special of the day on Tuesdays.
"Yeah, there are nights when you're tempted to say, 'What are you doing this for?' " said Mark Smith, a restaurateur and partner in the Honest Man Restaurant Group, which owns Rowdy Hall, Nick and Toni's, La Fondita, Coche Comedor, and Townline BBQ. "Consistency in the Hamptons is one of the keys to garnering off-season business. Are they open tonight? Are they closed tonight? Pick a schedule and stick to it, and people will know. Consumers get frustrated otherwise."
In the Honest Man Group, Coche Comedor is the only one that is open on Tuesdays.
"It's traditionally a slower night -- slower than Mondays and Wednesdays," Mr. Smith said. "That's why we decided to stay open."
The crowds are manageable. "Obviously on a Tuesday night, no one's coming out from the city, for the most part, and this time of year there aren't a lot of vacationers," he said. "We get teachers, local professionals, and worker bees, other restaurant people. It's sort of the same customers that we see during the weekends -- mostly local people."
For Mr. Rossi, the ability to add a Tuesday dinner service and, recently, weekend brunch were milestones after taking over the business six months ago, and the bustling bar and dining room on Tuesdays are signs that he's doing something right. The Springs Tavern and Grill remains closed on Mondays, but Mr. Rossi is optimistic that it will have dinner seven nights a week by the summer. (And he teases Wednesday's "fajita night" special, saying, "If you think Tuesdays are good, Wednesdays we are literally standing room only here, which is pretty incredible for the middle of January. There's really a lot more people out here than you may think.")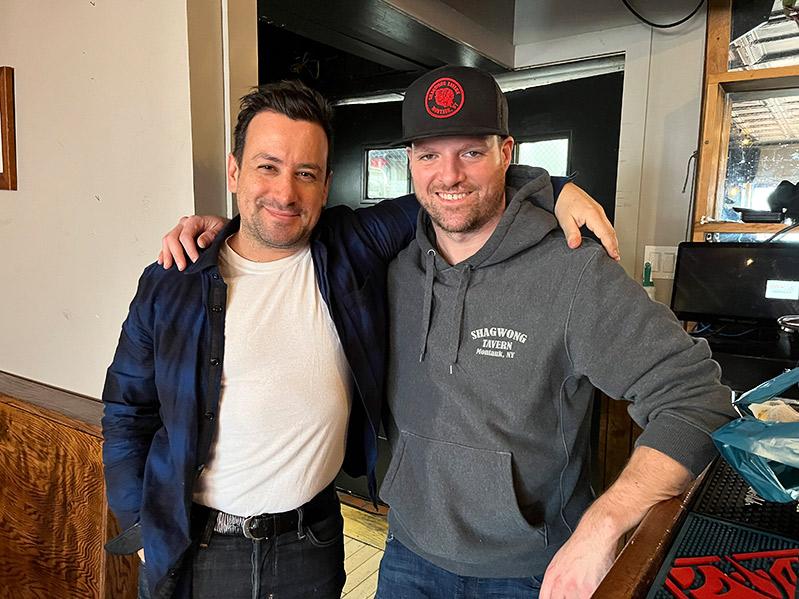 Speaking of specials, weeknights are generally the nights when restaurants can experiment with happy hour drinks and menu themes, like the new chicken parm night at a Montauk spot that rarely ever closes: the Shagwong Tavern. Here, what the place lacks in traditional culinary elegance, it makes up for in character and a surprising range of options. Try the chili.
"If it's nice during the day, it's usually out-of-towners. At night it's locals. The pool table gets a lot of play," Sean Boehning, the manager at Shagwong, said last Tuesday. "Everybody's just stuck at home, and they need to go out. Where are they going to go but one of the oldest staples in town?"
Back to your plans for this Tuesday evening. Fret not -- in most hamlets and villages you have a few options for more than just a slice of pizza.
In East Hampton Village, Fresno, Cittanuova, 1770 House, Sant Ambroeus, the Palm, and John Papas Café come to mind, and the East Hampton Grill serves a limited menu at its bar even though its dining room is closed. In Bridgehampton, Almond is a mainstay, Pierre's has live jazz music on the menu, and Bobby Van's, Jean-Georges at Topping Rose House, and Elaia Estiatorio are all open for dinner on Tuesdays.
The Dopo family, including Dopo il Ponte in Bridgehampton, Dopo Argento in Southampton, and Dopo la Spiaggia in East Hampton and Sag Harbor, are also open on Tuesdays. And in Montauk, thank goodness for spots like John's Drive-In and Sausages, but if you're looking for something more sophisticated than burgers or pizza, you may find what you're looking for at Tauk, Sel Rrose, Muse, the Montauket, and Scarpetta Beach at Gurney's. Wolffer Kitchen in Amagansett Square reopens next week after renovations, and down the road a bit, Zakura is serving up some newer ramen varieties in addition to its usual sushi and entree options.
The Sag Harbor area presents perhaps the most opportunity for Tuesday dinners out. Craving tacos and tequila? K Pasa is open seven days a week. Sen, Sag Pizza, and Page at 63 Main are open until 9. Chances are good on a Tuesday that you won't need those coveted reservations at the American Hotel. A short distance down Noyac Road, Bell and Anchor and Cappelletti Italian Grill are also open on Tuesday nights.
In Southampton, Fellingham's is a fun, casual place to eat on Tuesdays, particularly if you have to work late. The Plaza Cafe, Southampton Publick House, La Parmigiana, Le Chef, Bamboo, Le Charlot, and Union Steak and Sushi are also options. And in Water Mill, Calissa is open on Tuesdays, too.
Maybe Tuesday really is the best night to eat out. 
With Reporting by Carissa Katz