Anyone who knows Susan Harder from her activism regarding light pollution would not be too surprised to learn she lives in a glass-walled semicircular marvel of midcentury resort architecture, sun-filled during the day but vulnerable to light encroachment at night.
That is where the expected ends, however, and the surprises begin. There's the collection of vintage cars from the 1960s — a Corvette, Cadillac, and Jaguar — which she drives to the Springs General Store regularly to meet up with a club of local auto enthusiasts. These she works on and details herself, keeping them pristine by using a hydraulic lift she installed in her garage.
Then, even more remarkable, is her significant contribution to photography through her work at LIGHT Gallery, which was dedicated to raising the medium to the level of art form during its time in business from 1971 to 1987. The gallery, founded by Harold Jones, is the focus of a current exhibition at the Center for Creative Photography at the University of Arizona. Ms. Harder recently participated in a sold-out three-day symposium related to the gallery and the current exhibition.
In college she majored in philosophy and art history. "Between undergrad and grad school I got a job working between different departments at the Smithsonian" Institution in Washington, D.C. Having studied different eras and genres in college, "I could sense that photography was not being treated as a distinct art form. I started looking into it, and it turned out that great photographs were not being handled in the way they deserved, as great art."
Beaumont Newhall, the author of one of the seminal histories of photography in 1937, was the first curator of photography at the Museum of Modern Art. She discovered that he had retired and was teaching at the University of New Mexico.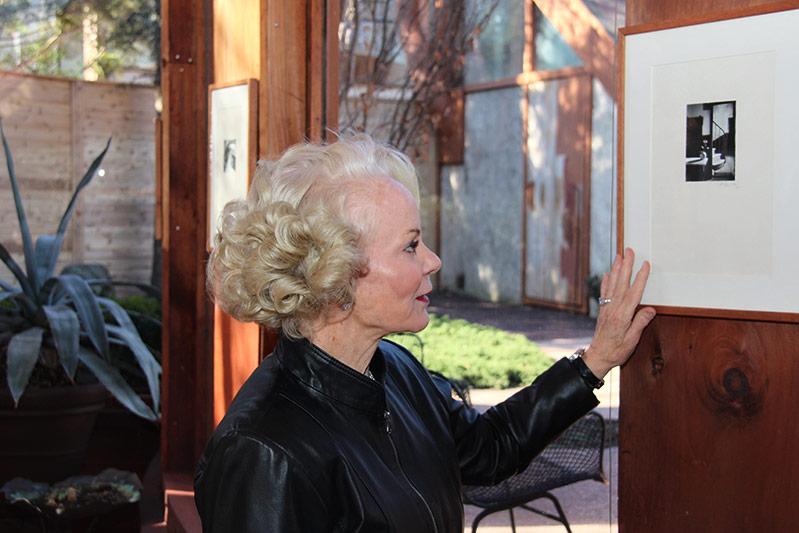 As an art history graduate student there, Ms. Harder helped his wife, Nancy Newhall, organize her papers, which documented her work with photographers such as Alfred Stieglitz and Ansel Adams. Without telling her, the couple got in touch with Jones on her behalf after he opened LIGHT.
"He presented photos in a commercial gallery on Madison Avenue . . . treating photographers as artists and photographs as art," Ms. Harder said.
She joined the staff in 1974. Although her background was in museums, it was a time when there were very few museum jobs in photography, and no auction houses were dealing with the medium. "We knew better," she said with a laugh.
"There was a staff of three of us, and we worked with Paul Strand, Harry Callahan, Garry Winogrand, Aaron Suskind, some of the best photographers." As part of her job, she would put a selection of photographs in a suitcase and take them to museums for possible acquisition. She liked the mission, even if it was mostly futile. "They would say, 'Sure, you can show them to us, but we don't collect photographs.' Now they all collect. . . . I wish I had that suitcase now."
While she appreciates that the photographs she represented at LIGHT that sold for $300 now sell for $30,000, she finds the current prevalence of photographic images overwhelming and avoids apps like Instagram. Yet she doesn't mind digital photography.
"I still think it's the artist behind the camera, not the camera itself, who makes great art." She calls herself a classicist, preferring the old school black-and-white silver gelatin prints. "I like artists who work with bodies of work, not individual pieces. I represented artists, not just photographs."
She left the gallery around 1980 and started her own space, where she also became the exclusive agent for Andre Kertesz. Kertesz, who died in 1985, was originally from Hungary and spent his early years as a photographer in France, where in 1927 he was the first photographer to have a solo exhibition in Paris. He came to the United States in 1936 and was published in magazines such as Harper's Bazaar and House & Garden. He eventually was under exclusive contract to Conde Nast even as he continued as an artist.
Representing Kertesz involved worldwide travel to places like France, Israel, and Japan. During that time, a number of exhibitions were held, including a large retrospective at the Metropolitan Museum of Art and the Art Institute of Chicago. In Japan, a publisher proposed a lavish book of his photographs.
"I edited the book and [Kertesz] oversaw all the details of the printing." For the catalog's essay, they commissioned Hal Hinson, a film critic for Esquire who had written about the photographer in an essay that Kertesz loved. Sadly, "Diary of Light" was not completed before Kertesz's death.
Kertesz, who photographed on multiple continents, also found himself in East Hampton for a couple of summers. The first time was with his wife before she died in 1977. They stayed at one of the Dominy shop buildings, which were at that time on a large estate on Further Lane that was regularly rented to artists. He and Ms. Harder later stayed in Wainscott.
Some photographs taken here, such as a ship weathervane on top of a house, as well as multiple images of swans and a wave, are now in Guild Hall's collection, donated by the artist in the 1970s and by Ms. Harder in the '90s.
By the time she met her future husband, John Imperatore, in 1987, she was working for the Kertesz estate. It was not a pleasant experience. "By accident, his estate had been assigned to his accountants," she recalled. Working in the garment industry, the accountants "treated his photographs like zippers. . . . I realized I enjoyed working with living artists."
Selling the photographs that she had acquired over the years, this time as a private dealer, became the way she supported herself until Mr. Imperatore's property investments in Greenpoint and Williamsburg began to pay off for the couple.
They bought their house here in 1997 and go back and forth between Brooklyn and East Hampton. She has spent the last 25 years working with the International Dark Sky Association and the astronomers who need the skies dark to see the stars. She was also a founding member of the Hamptons Observatory, which hosts free star talks all over the East End with a professional telescope. The group is looking for a regular source of funding, and she is assisting them in that search.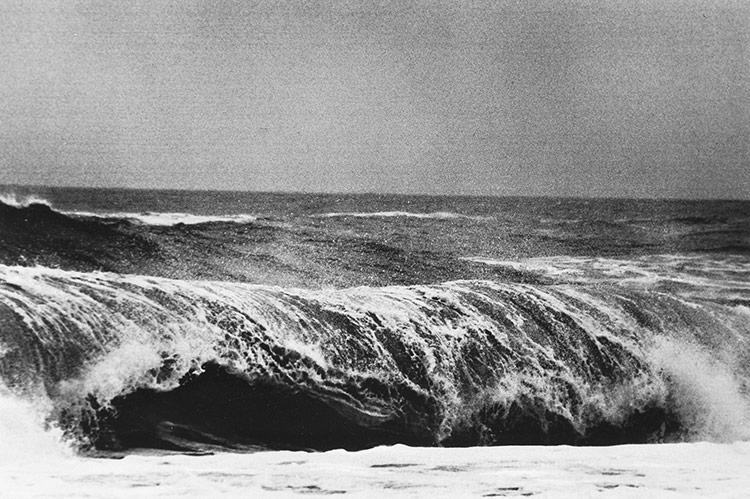 She also focuses on her cars. "My favorite thing to do is to get together with car people." The members of the Springs group bring their special cars to their meetings. "We all look at each other's cars, talk about any special problems someone might have. Then when we leave we all peel out — in a safe way," she added.
Last summer she went up to Lime Rock Park in Salisbury, Conn., to take race car driver training. "They had no women students and didn't have any gear that fit me. They were kind of surprised I was there, but that's my life. That's what I do."