Daniel Campbell of Hastings-on-Hudson, N.Y., and Montauk pleaded guilty in Suffolk County Criminal Court on Friday to a single felony count of leaving the scene of an accident resulting in death. Last August, Mr. Campbell was driving the S.U.V. that struck a Hong Kong teenager, Devesh Samtani.
In accepting the plea agreement, Justice Richard Ambro delayed Mr. Campbell's sentencing to Sept. 22. The "sentence I promised you" includes no jail time, he said, but added that the promise was contingent on Mr. Campbell's returning to court on that date and steering clear of law enforcement in the meantime.
Prosecutors with the office of the Suffolk County district attorney originally sought a one-to-three-year state prison sentence. Justice Ambro said he planned to sentence Mr. Campbell, now 20, to six months of community service with five years' probation, based on his review of a pre-plea report from the county probation department.
The Samtani family has objected that probation officials did not interview them. Numerous family members and friends traveled here from India and Hong Kong for the hearing, including Kishore Samtani, Devesh's father, who arrived at court wearing all black and displaying forearm tattoos memorializing his son.
"We just want them to hear our side," he said, adding that in the weeks to come, before the sentence is finalized, the family wanted to convey to officials their ongoing trauma, in hopes that jail time might be imposed after all. The Samtanis, he said, "had been led to believe that there would be jail time."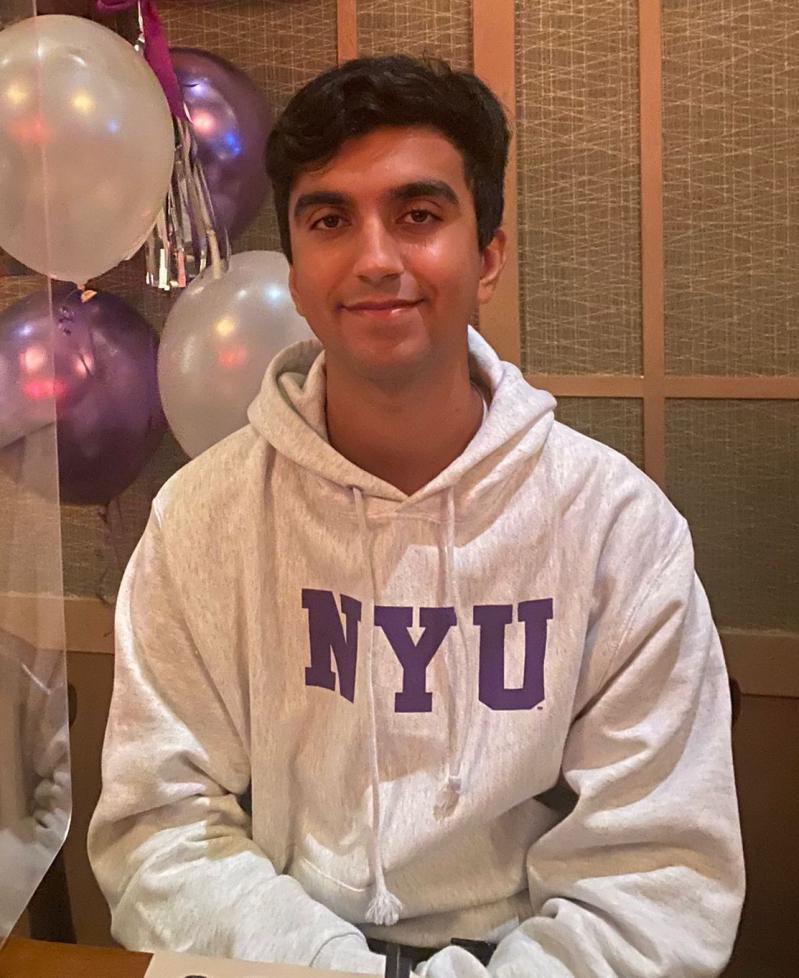 Mr. Campbell admitted to the court that he was the driver of the Honda Pilot S.U.V. that struck and killed Devesh Samtani on Aug. 10, 2021. The 18-year-old victim, known as Devu to family and friends, would have been entering his sophomore year at New York University this month.
The defendant fled the scene, drove to a friend's house, did not call 911, and was also alleged to have used his cellphone to explore ways of fleeing New York State before police showed up at his parents' vacation house looking for him. He claimed to have had a "panic attack" after the accident.
Mr. Campbell's attorney, Edward J. Burke Jr. of Sag Harbor, said his client would use the Sept. 22 hearing to tell the Samtani family that he was "extremely remorseful." The family will have the opportunity to address Mr. Campbell directly as well.
The Samtanis will fly back to the U.S. for the sentencing. "The family is shattered," said a family friend, Namrata Miirpuri, who was crying outside the courthouse while Kishore Samtani, bewildered by the judge's decision, addressed reporters.
"It's not right," he said.  
Devesh's mother, Mala Samtani, clearly shaken by the judge's no-jail promise, was also in attendance.