"Crossroads" by Jonathan Franzen
While Mr. Franzen's novel "Freedom" (2010) is widely considered a masterpiece, "Crossroads" may be a close second. Set in the Midwest in 1971, it follows the Hildebrandt family through travails of drugs, music, the Vietnam War, and faith.
Russ, a pastor, is the patriarch, who witnesses the dissolution of his family as he pursues a crush on a local divorcée. As a great literary character, he is upstaged only by his long-suffering wife, Marion. Depressed and the victim of past abuse, she is one of the most complex female fictional creations in recent memory. (Farrar, Straus and Giroux, $30)
"Woke Racism" by John McWhorter  
Citing "wokeness" as a religion, Mr. McWhorter attempts to curb some of the excesses of the antiracism movement. His argument is not that racism is over and there is no work to be done. But the orthodoxy of "antiracisms," he contends, like religion, is an intractable ideology impervious to criticism.
Mr. McWhorter, an African-American professor of linguistics at Colombia, further argues that the promiscuous use of the word "racism" robs the word of its power, and that the major tenets of orthodox antiracism — that Black Americans are victims ipso facto, for example — is patronizing and dehumanizing . . . not to whites, but to African-Americans. (Portfolio, $28)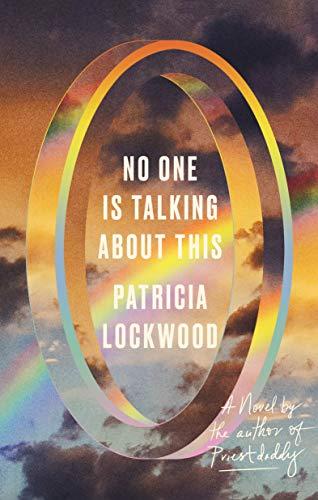 "No One Is Talking About This" by Patricia Lockwood 
"The plot! That was a laugh. The plot was that she sat motionless in her chair." This is a line from Ms. Lockwood's "novel," which is more like an extended soliloquy. The only connective tissue is the narrator's obsession with the internet, here called "the portal," which she inexhaustibly searches. Ms. Lockwood, a poet, manages to find beauty even in the toxicity of social media, mostly through language. 
"Every day their attention must turn, like the shine on a school of fish, toward a new person to hate." Whether there is such a thing as reality anymore is at the heart of this strange, poetic piece of work. (Riverhead, $25)   
"Harlem Shuffle" by Colson Whitehead 
Mr. Whitehead is one of the few writers who can move seamlessly from genre to genre. Here he takes a swing at the crime novel and nails it. In 1950s Harlem, Ray Carney is a furniture salesman who is reluctantly drawn in to petty crime by a sketchy cousin to whom he feels a strong attachment. Needless to say, things go south. 
The novel features two heists, drug addiction, prostitution, and violence. It also features an ambitious social history of Harlem in the '50s that feels utterly authentic, and some of the richest characterizations in the author's growing body of work. A novel that sets out to tackle a genre and then transcends it. (Doubleday, $28.95)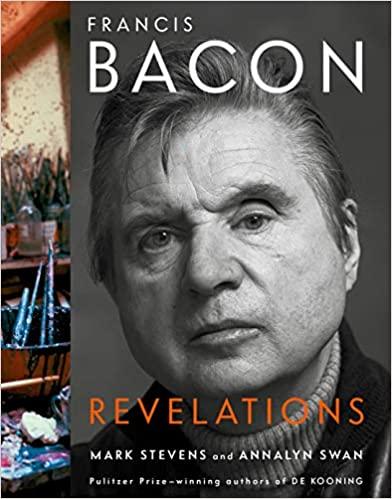 "Francis Bacon: Revelations" by Mark Stevens and Annalyn Swan
Francis Bacon was not only one of the greatest artists of the 20th century, he was also one of the most fascinating. His life could hardly be more dramatic. Sexually abused as a child, he lived a peripatetic life in Europe until landing as a furniture designer. Then came the paintings — a handful recognized as the greatest of the century. The incredible wealth that followed enabled Bacon to indulge the very heights of decadence, including obsessions with food, alcohol, gambling, and the far extremes of S&M sex. 
Mr. Stevens and Ms. Swan won a Pulitzer for their biography of Willem de Kooning, and this exploration of Bacon is an even better read, though not for the squeamish. (Knopf, $60)
"The Marvel Universe: Origin Stories" by Bruce Wagner
Counterpoint Press questioned this novel, from one of America's greatest unsung writers, because "sensitivity readers" objected to a 500-plus-pound character referring to herself as "The Fat Joan" — which is in fact a reference to a real-life social media personality. (So now writers are prohibited from reporting on the world as we know it unless the news is uplifting?) Mr. Wagner kept the advance and published the book himself online for free. 
"The Marvel Universe" is yet another of his great satires of American life dispatched directly from the headquarters of its insanity — Los Angeles. "Life was a streaming series now. Like a boy king born of incest, its mad, violent content ruled." The real idiocy of Counterpoint's objection is that Mr. Wagner treats his characters with the deepest empathy, apprehending, as perhaps no other writer does, the alienation of living in the social media maw. (Independently published, $20)
"The Sinner and the Saint" by Kevin Birmingham
In 1834 France, Pierre Francois Lacenaire murdered a slum-dwelling transvestite and his mother, under the assumption they were hoarding of a large sum of money. Lacenaire, a French dandy, was highly educated, and upon his arrest expressed a deep contempt for mankind. All this fascinated the Russian writer Fyodor Dostoyevsky, who based his famous character Raskolnikov on Lacenaire (both are intellectuals who use axes to kill their victims, for example, and both come away from their crimes empty-handed).
This engrossing page-turning history interweaves the Lacenaire case with Dostoyevsky's life, while chronicling the evolution of one of the greatest novels ever written, "Crime and Punishment." (Penguin Press, $30)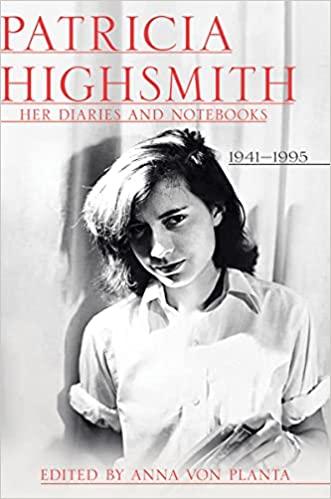 "Patricia Highsmith: Her Diaries and Notebooks, 1941-1995" 
It is perhaps no surprise that Highsmith, the author of the Ripley novels and "Strangers on a Train," had a passionate, rollicking life. After graduating from Barnard College, she lived in the golden age of postwar New York, indulging in all its virtues and vices: restaurants, art, music, alcohol, and sex, all lovingly recorded here. The booze was gin, and so often mentioned in these letters you can almost smell it coming off the page. The sex was mostly with women, many single, some not. Then there are the famous friends, including Jane Bowles, Truman Capote, Carson McCullers, and Dylan Thomas. 
There was also her large capacity for hard work, of course, to which these pages also attest. But who cares? You'll mostly want to read these diaries for their ecstatic rage for living. As Highsmith writes, "The world and its martinis are mine!" (Liveright, $39.95)  
"Fake Accounts" by Lauren Oyler
Another novel that tries to make sense of what it is to be human in the age of social media. A nameless narrator discovers her boyfriend is secretly spreading conspiracy theories on Instagram. When he dies unexpectedly, the narrator heads to Berlin and falls into the internet rabbit hole. 
At times, Ms. Oyler's Brooklyn feminist narrator is tough to take. Self-absorbed, judgmental, and snarky are a few adjectives that come to mind, but the writer's voice and intelligence are formidable, especially when taking down the narcissism of her contemporaries. On meeting a "project manager," the narrator says, "I asked about project management as if I didn't know it was totally bullshit." 
A great novel? Probably not. But a piece of writing to be reckoned with. (Catapult, $26)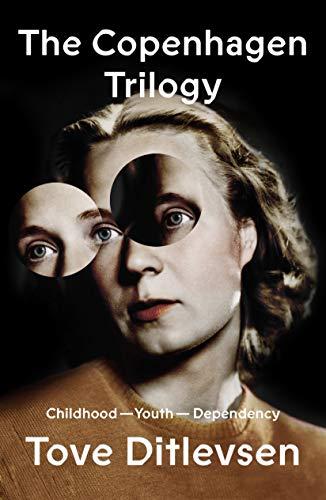 "The Copenhagen Trilogy" by Tove Ditlevsen
A three-book memoir of growing up in Copenhagen, originally published in the late 1960s, now finally captured in one brilliant volume. The author's life is like a record of the 20th century, as she recalls growing up during of the rise of Hitler, through the 1950s and turbulent '60s. (She died in 1976.) Along the way there is the building of a great career — and then the shattering of that career through drug addiction, a series of failed marriages, and finally, madness. 
Writing in direct, simple prose, Ditlevsen is unflinchingly clear-eyed in this memoir, both about the horrors of the last century and her own epic failures. The best memoir of the year. (Farrar, Straus and Giroux, $30)
---
Kurt Wenzel, a novelist and regular book reviewer for The Star, lives in Springs.