When does the supply chain go from being invisible to inescapable?
When your favorite morning drink is unavailable.
"I'm on my last chai right now," said Eden Benard, manager of Grindstone Coffee and Donuts in Sag Harbor. "Tomorrow we'll be out of stock."
The supply chain, like the Matrix, is everywhere. It's the Baldor truck stuck at the light, the double-parked UPS guy, the trade parade streaming eastward toward the rising morning sun, and then westward toward the setting sun.
Click here, click there, and two days later, the product you order is on your stoop. In this way, the supply chain seems more like a magic carpet that moves goods across the globe, through the air, over the water, and then onto the truck that's rumbling down your block.
How are the recent supply chain woes affecting business on the South Fork? In conversations with local retailers and tradespeople, a few cross-industry themes stood out.
First, prices are rising on everything from groceries to toys to horseshoes.
According to The Economist, to send a container from Shanghai to New York cost $2,500 in 2019. By this September, it cost over $15,000.
"Pricing has gone up without notice," explained Susan Gwen, owner of Blue Ribbon Farrier Supply in Center Moriches, supplying many of the local horse hoof-care specialists. "My vendors don't even print their regular price sheets anymore because they feel like they're going to have to print them again."
"You have to pay the warehouse guy more," says Roy Stevenson of Stevenson's Toys and Games in East Hampton, "you have to pay the shipping company more. This is not fake news. It's a big problem we have not seen the worst of yet."
Second, trucking, or the lack thereof, was on everyone's minds.
The American Trucking Association released a report in October that estimated the industry is short about 80,000 drivers.
"Since Covid started we have had huge problems getting deliveries on time," said Bruce Horwith, the owner of Wild Bird Crossing in Bridgehampton. "When shipments aren't on time, it makes it difficult to manage inventory, because you're expecting a delivery that doesn't come."
Trucking and warehouse problems go hand in hand: "Even if a company gets their stuff, they're telling me they may not have the people in the warehouse who can get it on the UPS truck to get it to me," said Mr. Stevenson.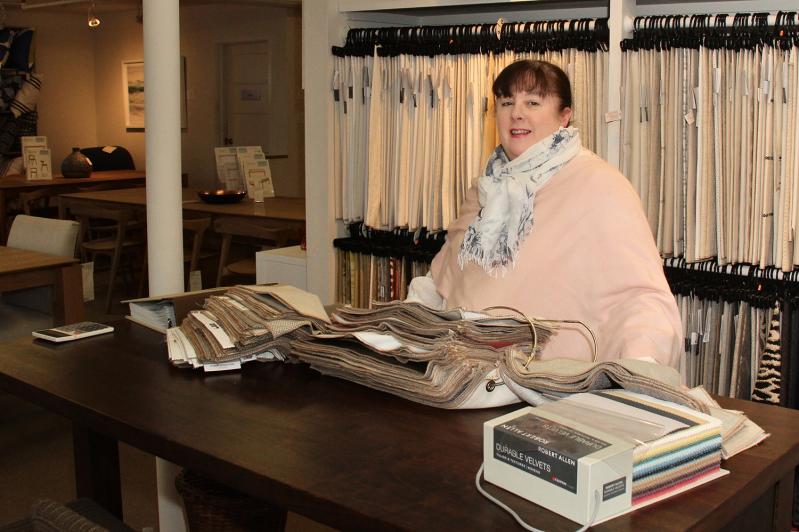 Due to increases in fuel prices, distributors are also attaching fuel surcharges to their deliveries. Matt Frisbie, who owns Leonard Frisbie, a men's store in Sag Harbor that specializes in luxury basics, says, "the prices are up 50 percent from a year ago for trucking. And the lead time is longer. It's more costly and I have to wait more."
Grocers, who rely on many shipments during the week, have perhaps felt the trucking shortage most acutely. New drivers often don't know how to offload product, causing damages. To add insult to injury, shipments are often canceled with no notice.
"It's common for me to receive only a quarter of the grocery order that I place," said Jen Musgrove, of Provisions Market in Water Mill.
"Some of my smaller vitamin and herb vendors just don't have people at their facilities to pack up the orders," she said. One supplier stopped answering the phone altogether. "They just didn't have the employees available."
Third, no one can figure out exactly whom to blame and how to fix it. Is it a domestic or international issue? In the absence of truth, there is theory, and everyone has a theory about why and where the chain is breaking down and whose fault it is. Covid is the big enemy, but others blame China, government regulations, or global warming.
"The things that are made in America I can get without a problem," said Ms. Gwen, the farrier supplier.
But Joel Fisher, owner of Fishers Home Furnishings in Sag Harbor, said, "It's not just the foreign stuff that's creating issues. Even our domestic products . . . we sell a lot of furniture that's made in North Carolina. They've had hiccups in their supply chain. I used to order from them and get shipment in six to eight weeks. Now it's six months."
Mr. Stevenson, the toy seller, offered a mixed response, "Some domestic suppliers or the suppliers who get their stuff from Europe are okay. Goods that are coming into the port in Savannah or New York have been more consistent. They're in better shape than the people who are getting their stuff from China, that's for sure."
Are East Coast ports about to feel the crunch that the Port of Los Angeles is now experiencing?
Mr. Frisbie, the men's store owner, was unique among the retailers interviewed because he sources exclusively from South America, via air cargo. Issues abound there as well. "The main bottleneck is in the fabric. The lead time is 50 percent longer than it was maybe a year and a half ago. What the mills in Peru are telling me is that the crop of cotton that was harvested is already sold."
Nick Zappola, owner of Zappola Construction in Sag Harbor, wishes he could source only domestically but said it's just not realistic. "Part of the problem is all the regulations here. We'd never be able to compete if we relied solely on America. Prices would be so much higher. I would love everything to be made in the U.S., but it's not."
The fourth theme is that there are silver linings: The supply chain issues have simply pushed consumers to buy what they can, causing business owners to adapt, sometimes for the better.
Less inventory has proven, at times, to be more. For Mr. Fisher, the furniture maker, lack of choice made consumers more decisive and less willing to shop around. "There was a certain urgency. If items were available in the store people were less discriminating. In a weird way it felt almost like pre-internet times."
Mr. Stevenson, who hasn't been able to go to a toy show in two years, now finds toys and vendors on the web. "Hundreds of smaller manufacturers have opened up a business-to-business site. We found 10 or 15 new vendors who we hadn't been aware of through the internet."
One problem is how to tell somebody they're not going to get exactly what they want when they want it. It's managing expectations when you don't have the ability to manage your inventory. But people are adapting. "There's a lot of swapping out," said Mr. Zappola. "You can't get this tile, but you can get that one. You can't get stuff that used to be on the shelf."
Another silver lining? Every business owner said business was strong during the pandemic and remains so.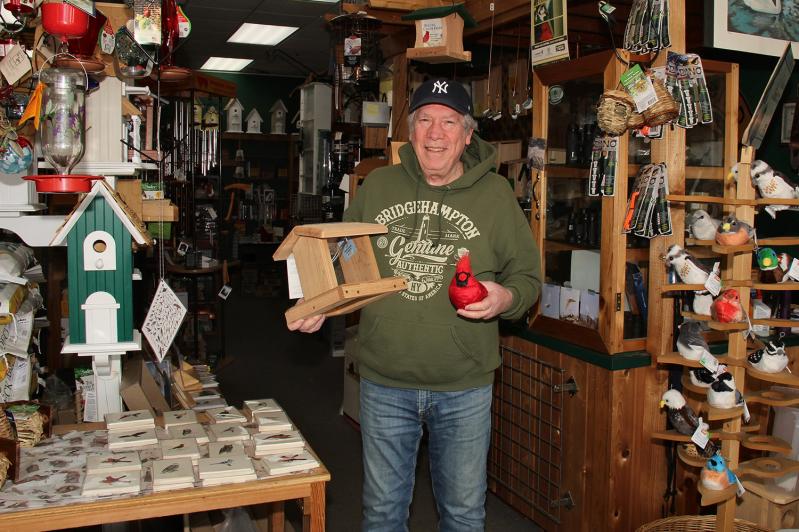 Back in Sag Harbor, Kyle Sanderson, the owner of Grindstone Coffee and Donuts said, "The whole thing is giving everyone a lot of anxiety. I put a story up on Instagram the other day. 'Don't give Christmas to Amazon. Shop local.' And I got more responses to that than to anything else I've put up."
"People are starving for that," he said, "They want to support the small guys. They know in their hearts that those companies, Amazon, Walmart, are no good. They're soulless and are making everything homogeneous."
Indeed, a recent opinion piece in The New York Times questioned what we would do if Amazon managed to drive all the local shops out of business. What would life be like if we were left at the mercy of a global logistics system that was fragile even before the pandemic? Thrilling?
Mr. Sanderson is confident that business owners will learn and grow stronger from this experience.
To paraphrase Hemingway, the pandemic is breaking everyone, but many will be stronger at the broken places.
"People are seeing these supply chain vulnerabilities. Business owners are not going to let this happen again. They're going to find domestic supply chains," said Mr. Sanderson, who gets all the flour for his doughnuts from Vermont. "This will only make domestically made products more competitive. That's my optimistic 'Dawn of a New American Century' spiel."
Mr. Frisbie was also optimistic. "I just feel super blessed to be in business still. That I have demand, and some supply. It could be a lot worse."
Anyway, what would Christmas be without a little consumer drama?
"There are going to be some things," Mr. Stevenson said, "I don't know what they are yet. Something that people want that nobody is going to be able to get and it's going to be kind of crazy. I just know that's going to be true. There's definitely going to be some issues, especially for those who like to wait until the last minute and expect to find something fantastic."