A dead humpback whale washed ashore at Atlantic Avenue Beach in Amagansett on Sunday morning.
The 35-foot-long female was found just west of the lifeguard-protected section of the beach, and East Hampton Town Marine Patrol and ocean lifeguards secured the area while scientists from Atlantic Marine Conservation Society performed a necropsy, according to statement released by East Hampton Town. Robert DiGiovanni, the founder of the conservation society, said the whale had had no visible injuries. 
Shortly after noon, the town was having the carcass removed for disposal. All of the work was done with crews wearing masks and following social distancing protocols, the town noted.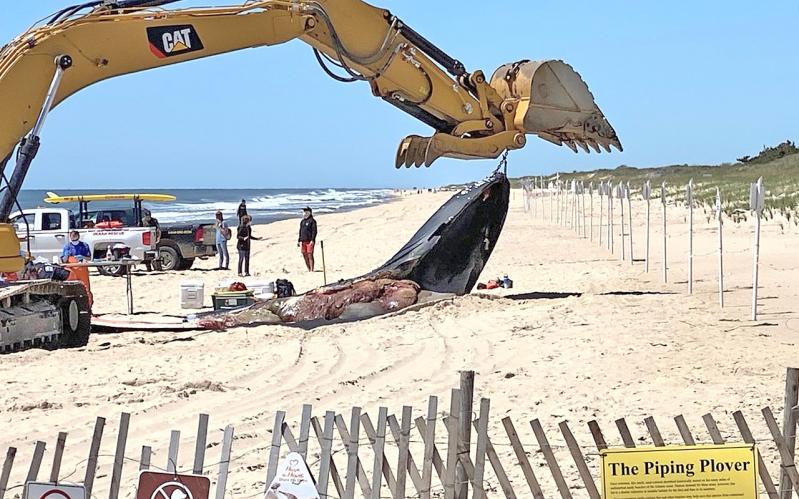 This is the fourth large whale corpse the conservation society has examined this month, according to the town's statement. Another dead humpback whale had previously washed ashore in Westhampton, and a minke whale was discovered in Oyster Bay.
--
Correction: Earlier, the Atlantic Marine Conservation Society had said the whale in Amagansett was the third large whale corpse it had examined this month. The society corrected that statement later in the day.