In simpler times, the most prevalent scam to be on the lookout for was the so-called "Nigerian Prince" email scam, in which a fraudster would send out an email that persuaded a potential "mark" — often an older adult — to wire them some money in order to trigger the release of a bigger pot of money that was coming the victim's way.
The Nigerian Prince is still around but in recent years has been supplanted by a new set of scams, some of which mimic the same point of leverage: All you have to do to get the money, is send some money.
One of those send-money-to-get-money scams was successfully deployed on an East Hampton elder last year: the "Sweepstakes Scam."
"This is when you receive a call or text from someone claiming you won a sweepstakes, and all you need to do is pre-pay the taxes on the prizes," said Amy Nofziger, the director of fraud victim support for AARP. "Sadly, many victims have lost hundreds of thousands of dollars in this scam."
The most-reported incidents, said Ms. Nofziger, are known as "Impostor Scams," which is where a fraudster poses as, say, a tech support expert and illegally accesses a computer after a warning pop-up persuades the victim to call Microsoft for assistance in unfreezing the computer. Once the victim is hooked, the fraudster will either steal funds from the victim's bank, install malware, or try to sell them a security package activated only after the victim buys a consumer gift card of the same amount.
Seniors are a popular target for scammers but the phenomenon cuts across all demographics, especially given how many people conduct their lives online these days. And while East Hampton, with its outsize population of elders-of-means, does see its share of fraud targeting seniors, Sgt. Kenneth Alversa of the East Hampton Town Police Department says the victims are as diverse as the scams themselves.
"They are definitely a target audience for scammers," said Sergeant Alversa of seniors, "but in looking at the [police] logs, it is very spread out. With people sharing freely on social media, there are lots of cases with identity theft, and also with 'sextortion' cases. We see every type of scam out here," said Sergeant Alversa, "and it doesn't affect one group more than any other."
In recent years, the local police agency has fielded hundreds of complaints of identity theft, Bitcoin fraud, the alleged "Publishers Clearinghouse" scam — "basically, anything that somebody can think of, they'll do it." The scourge of identity theft in East Hampton makes it that much easier for scammers to obtain credit card information to make fraudulent purchases.
Catching the scammers is all dependent on the type of scam "and the information that is available to the police department and sometimes to the entities themselves," such as banks, said Sergeant Alversa.
Theft of credit card services is a popular scam and one his agency can follow up on if purchases are subsequently made at local gas stations or stores, where the police can obtain video surveillance and possibly put a face to a suspect. Otherwise, said Sergeant Alversa, there is not much the local authorities can do when it comes to online scenarios where all the transactions take place electronically besides alerting Suffolk County or other law enforcement agencies.
"It is really despicable how fraudsters prey on older adults," said East Hampton Town Deputy Supervisor Kathee Burke-Gonzalez, an active elder advocate. "And they keep getting more and more creative."
To stem the scamming tide, Ms. Burke-Gonzalez pointed to in-person presentations by Sergeant Alversa to senior citizens, the distribution of anti-scam literature at the town's seniors center, and to a point person in the town's Human Services Department tasked with answering questions from, and meeting with, older adults who have been victimized.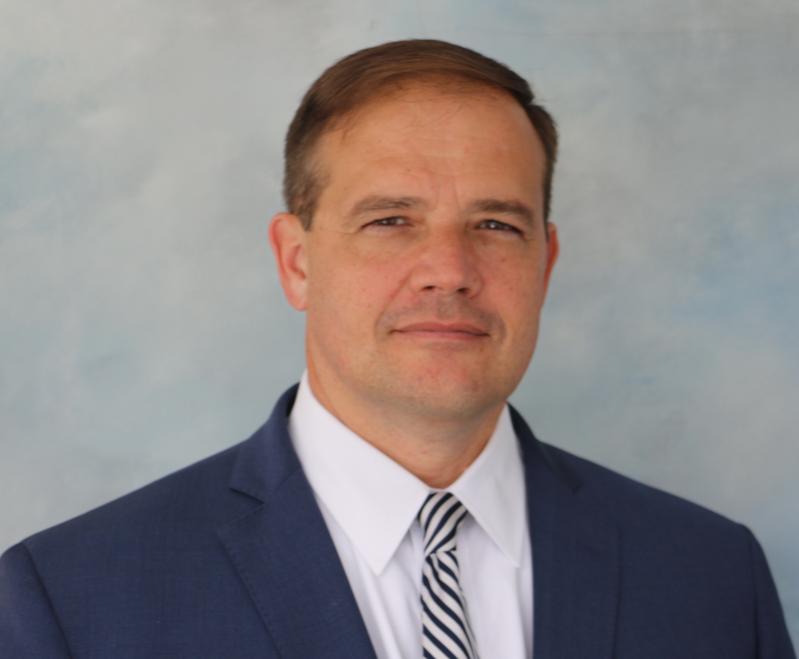 Suffolk County District Attorney Raymond Tierney says the biggest problem he faces when it comes to scams is that he works in a county where the internet and cellphone give people from far outside his jurisdiction the ability to "access hundreds of thousands of potential victims."
The challenge is twofold for Suffolk's top prosecutor: Can the scammers be caught, and does Suffolk County have jurisdiction to arrest them?
Mr. Tierney explained another version of the "Impostor Scam" where there is local jurisdiction: A senior citizen is contacted, usually late at night, by someone claiming to be a law enforcement agent. That person will offer a lying scenario whereby one of the target's grandkids has been arrested on a warrant, or had their vehicle impounded after an accident. (Some scammers have even been able to replicate the voice of a loved one!)
The person is then told to send money to lift the warrant, pay the impound fees, or release the grandchild from jail, and this scam relies, said Mr. Tierney, on familial unconditional love for its success. Mr. Tierney's own father-in-law fell for this scam some years ago to the tune of $2,500.
"They are very persuasive," said Mr. Tierney, who noted that the takeaway lesson from this scam is that "no legitimate law enforcement organization in the United States will accept money in lieu of somebody kept in jail." (Technically, that's "kidnapping.")
Another popular scam will find a fraudster who claims they are from Amazon, for instance, telling a victim they were overcharged on a recent purchase and that the only way to send a refund is if the victim provides the fraudster with their banking information. It's a tempting enough offer: Who doesn't want a refund? But instead of a refund, the fraudster will use the banking information against the mark, and empty their account.
The problem with the rapid acceptance of online commerce, said Mr. Tierney, is that it is "crediting speed and ease over security."
It's a big problem, and only getting worse. Mr. Tierney's office opened at least 258 scammer cases last year, he said, but "you could probably raise that by 10 times" to quantify the number of complaints received. "And that's just what we find out about." Many scam victims never contact law enforcement, he said, for fear of embarrassment or other reasons.
The Federal Trade Commission reported in 2019 that seniors "filed loss reports on tech support scams more frequently than on any other fraud," and were 371 percent "more likely to report losing money on these scams than younger consumers." Additionally, the F.T.C. said, "older consumers were far more likely to report losses from prize, sweepstakes, and lottery scams, and from impostor scams supposedly involving family and friends. But they were notably less likely than younger consumers to report losing money to online shopping frauds and fake-check scams."
The Suffolk D.A.'s office has had some success in clawing back money to victims who do come forward. In 2022 Mr. Tierney returned $330,000 to a retired couple victimized by an India-based cryptocurrency scam. "We got their savings back within days," said Mr. Tierney, thanks to coordination with his Financial Crimes Bureau, the Suffolk County Police Department, and a cadre of motivated assistant district attorneys.
"The scammers didn't think we were that agile," Mr. Tierney said. "The police were aggressive and adroit in figuring it out quickly — this is not where you get a call and say, 'I'll do this tomorrow.' Time is of the essence. It's like kidnapping, but where the stakes are not life and death," Mr. Tierney added, noting that it might as well have been such a critical situation, given that a family's life savings was momentarily in peril.
 
Is It a Scam? Tips to Avoid Being Victimized
Government agencies and elder-advocacy groups have these anti-scam tips to offer.
- Whether it's through a peer-to-peer app like Venmo or a prepaid gift card, if you are ever asked to send money in order to get money, don't do it. Ever.
- If you are confronted by a pop-up window claiming that your computer has been hacked and the only way to fix it is to call a customer service number at Microsoft -- do not click to proceed. If you should take the bait and the scammer takes over your computer, freezing it while demanding you provide your banking information, hang up and contact the manufacturer or a local, trusted computer-repair business to help you execute a factory reset.
- Be on the lookout for strange emails, known as "phishing" attempts, containing dangerous links to click or attachments to download. The Federal Trade Commission defines phishing emails as appearing to "come from a well-known source." Check the email address from which a message has originated, and if it looks unfamiliar, don't click the link or download the attachment. Misspellings and/or odd grammar are also signs of an illegitimate email.
- Remember the adage about something that sounds too good to be true. If you should find yourself believing you are being scammed, "take a deep breath, listen to your gut, and call a friend or trusted resource and ask for guidance," said Ms. Nofziger.
- Legitimate people don't demand payment in Bitcoin or gift cards in the middle of the night, said Mr. Tierney, and especially with threats like, "This needs to be done now, or the police are coming to arrest you."
- Unless Ed McMahon shows up at your door with a Publishers Clearinghouse check, don't believe it. And since Mr. McMahon died in 2009, if someone shows up at your door claiming to be Ed McMahon, call the police.