Update, Jan 7, 6 a.m.: U.S. Representative Lee Zeldin of New York's First Congressional district voted late on Wednesday against certifying the results of the 2020 presidential election.
Earlier in the evening Wednesday, Mr. Zeldin, a member of the Republican minority in the House of Representatives, said on Twitter, "Americans deserve nothing less than full faith & confidence in our elections, & a guarantee that their vote - their voice - counts & their concerns are being heard." 
From the floor of the House after the violence had been stopped, he repeated the false claim that poll watchers were denied access to vote-counting following the Nov. 3 election. That claim has been thoroughly debunked. [Transcript.]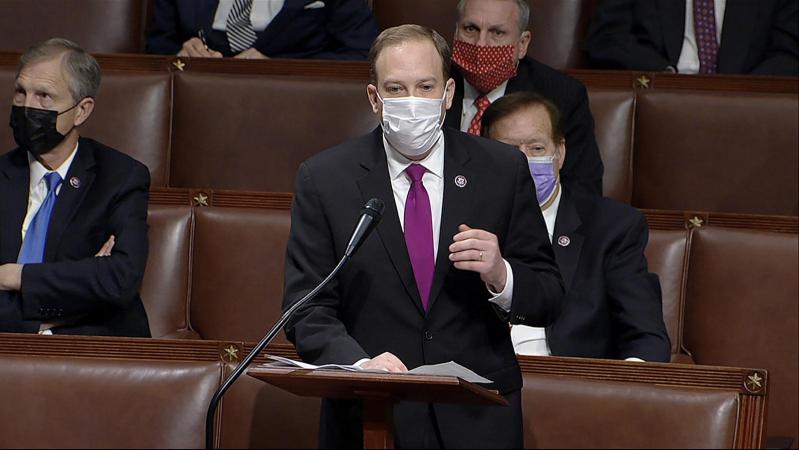 ---
The only other members of the New York Congressional Delegation to join in voting against the certification of President-elect Joe Biden and Vice President-elect Kamala Harris were Representatives Chris Jacobs of Erie County, Elise Stefanik of the district that includes Plattsburg, and Nicole Malliotakis, whose district includes part of Bay Ridge, Brooklyn, and Staten Island.
---
Update, Jan. 6, 5 p.m.: Manny Vilar, chairman of the East Hampton Town Republican Committee, provided a written statement on the Washington mayhem: 
"After four years of investigation and vicious persecution of fabricated disproven allegations of President Trump the American people deserve and should have a thorough investigation of the many reported irregularities and possible criminal activities in several states."
"We can not allow several bad actors in today's protest that may or may not have been part of the protest detract from the need to thoroughly investigate systemic voter fraud.Never in our lifetimes did we ever imagine we would be seeing what is playing out in our nation's Capitol today." 
"Without question we must condemned in the strongest possible terms the use of violence and force on Capitol Hill. Additionally those involved need to be investigated to determine their identity and prosecuted.We are Americans. We solve disagreements with debate, not mobs.  Those in the Capitol need to respect our law enforcement officers and cease and desist immediately." 
"The EHTRC prays for peace, calm and civility in Washington DC today, for cooler heads to prevail and to allow our elected representatives to return to the floor to debate and address these issues."
---
Representative Lee Zeldin, who said in October that "When all the votes are counted, I believe it's important for Americans to accept the results," said on Twitter on Wednesday afternoon that he would speak on the floor of the House of Representatives to object to the formal count of Electoral College votes.
Shortly after that process began, it was halted and the Capitol building was put under lockdown as thousands of President Trump's supporters, who at the president's urging and with his encouragement had planned to protest, stormed the building.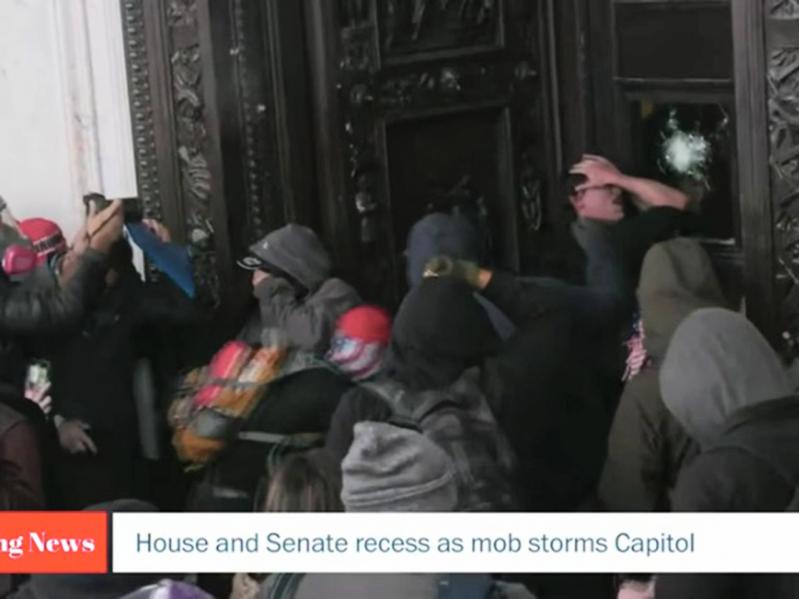 ---
Mr. Zeldin is among Mr. Trump's most eager supporters. In a message conveyed by a spokeswoman on Tuesday, he repeated assertions that the Nov. 3 election was riddled with irregularities. "There will be a thorough debate tomorrow on concerns of election integrity in key battleground states in an effort to ensure the sanctity of our great republic," he said. "Some insist everything President Trump and his supporters claim about the 2020 election is 'evidence free.' That lie may be easy to rattle off, but it's just not true."
President-elect Joseph Biden won the Nov. 3 election, defeating President Trump by 306 to 232 electoral votes. The states have counted their electors; Wednesday's joint session of the House and Senate is usually a formality.
Mr. Zeldin vociferously defended the president when the House voted to impeach him in 2019 and through the subsequent trial in the Senate. Since the election, he has been equally ardent in repeating Mr. Trump's allegations that the election was illegitimate. Last month, he and 125 of his House Republican colleagues filed an amicus brief supporting a lawsuit that asked the United States Supreme Court to disenfranchise some 20 million voters in four states, all of which were won by Mr. Biden.
Manny Vilar, the chairman of the East Hampton Town Republican Commitee, did not provide an immediate comment but said that a statement would be released later.
"There's a time for government and a time for politics," Mr. Zeldin said in the Oct. 19 debate with Nancy Goroff, who unsuccessfully challenged him last year. "Our country needs to come together better than after 2016."
---
An earlier version of this story reported that Representative Elise Stefanik had not voted against certifying the election.