We've long been accustomed to the flights of fancy that architects and homeowners have succumbed to in designing their dream beach houses on the South Fork. With seemingly endless (at the time) swaths of undeveloped land to try their hand, midcentury designers found forward-thinking clients who relished the quirky and sophisticated geometric boxes and spheres they envisioned.
Sadly, we're made even more aware of them when the historic properties are endangered and about to be torn down for new homeowners eager to make their own mark on the beaches, bays, downtowns, or woods.
What may be more surprising to realize is that "Outside of California, no place in America has been as synonymous with progressive residential architecture as the twin forks that make up Long Island's East End." Or so David Sokol posits in the introduction to his book "Hamptons Modern: Contemporary Living on the East End," which was published last month by Monacelli Press.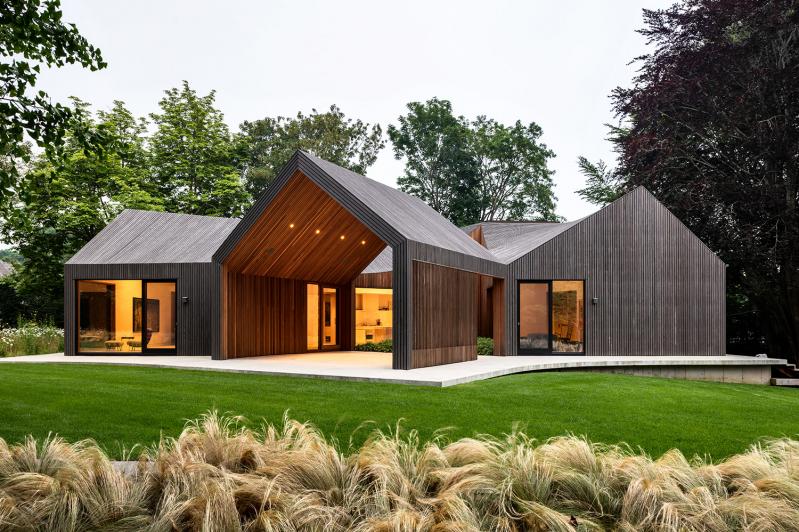 While he notes areas of significant mid-20th-century design such as Bucks County, Pa., New Canaan, Conn., and Sarasota, Fla., he states that the East End's modernist path has been one of continuity and ambition, besting all other enclaves in this way. He should know, as he has covered similar territory in a previous book on the Hudson Valley. 
And rather than wallow in history, his is a present and forward-looking book, checking in on how younger architects and designers made distinctive, historic properties fresh for the way we live now as well as designed new houses recently that embrace a modernist esthetic. 
Mr. Sokol's definition of "the Hamptons" is broad and encompasses Bellport, Shelter Island, and Orient. Rather than merely a book of pictures, this volume is much more thoughtful and carefully researched. It includes interviews that precede each section, dealing with issues of old, new, and future design.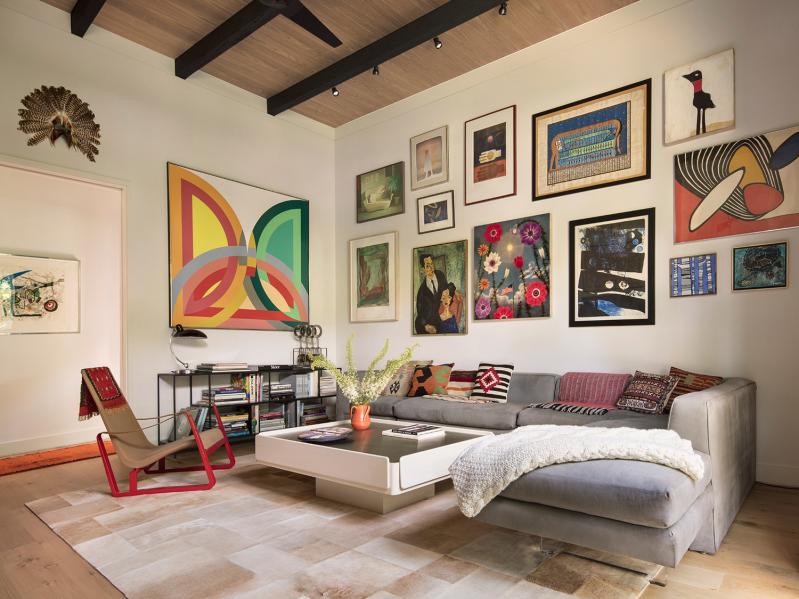 With visits to 17 residences, the book looks to demonstrate how the modernist impulse is still strong in this region, not only in appearance but in elemental principles such as ecology, fit, and minimalism. The houses show a harmony with the very specific landscape of the area and a respect for history.
The work of past architects like Andrew Geller, Charles Gwathmey, and Norman Jaffe is featured. The contemporary work of James Merrell, Bates + Masi, Young Projects, Oza Sabbeth, and other familiar architect and firm names is well represented with full sections of photographs and accompanying text.
The designer Timothy Godbold, the architect Nick Martin, and Margot Coffey, a writer and designer, and her husband, Clay Coffey, an architect, are those queried.
Inspiration, reflection, and edification are rampant in this book. Its author acknowledges "the very commonness of contemporary design on Long Island's East End," but reminds us how special each example can be.