It has been months in the making, but Hamptons Film can finally announce its plans for a summer drive-in theater at the Hayground School in Bridgehampton for 12 dates in July.
The program begins its first week with the "The Wizard of Oz" on July 6, a showing of the new IFC thriller "Relic" on July 8, and then a screening of the documentary "Assassins" on July 10, with a follow-up discussion moderated by Alec Baldwin. 
The screenings will continue for the next three weeks on the same nights, with the films announced a week ahead of their screenings. Anne Chaisson, the executive director of Hamptons Film, said by phone on Friday that the screenings would be structured loosely around the themes of "Monday retrospectives, scary Wednesdays, and surprise Fridays."
She added that she was excited to launch the series in this way "because it does show an array of the kinds of things we do all year: something new and independent, something retrospective, and then a signature program like SummerDocs with Alec."
The films will have surprise introductions, as in the case of "Relic," and potentially other follow-up discussions. These will be shown on screen and may be live or pre-taped, she said.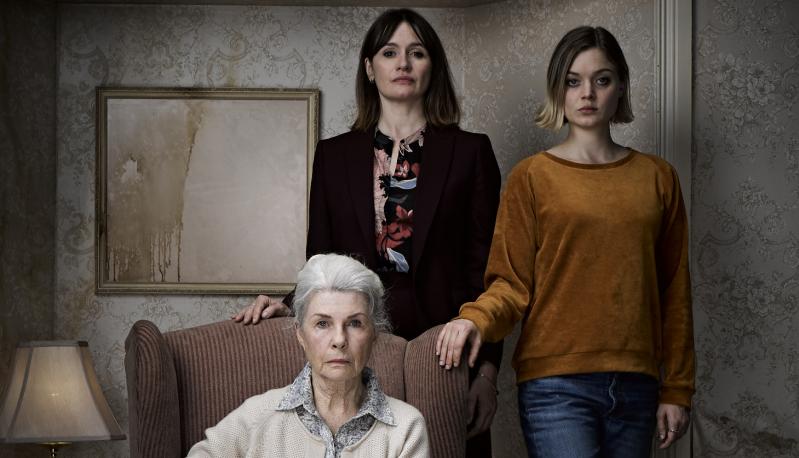 "Relic" is the first feature film by Natalie Erika James, a Japanese-Australian director who was listed as one of IndieWire's "20 Rising Women Directors You Need to Know in 2020."  Billed as a twist on the classic haunted house tale, the film stars Amagansett's Emily Mortimer as a woman whose mother disappears in the family's country home. With her own daughter in tow, she returns to the house, finding evidence of her mother's increasing dementia as well as an ominous presence. It was shown at Sundance and is due for a theatrical and streaming release from IFC Films on July 10. The film also stars Robyn Nevin and Bella Heathcote.
Ryan White's documentary "Assassins" is about the 2017 slaying of Kim Jong-nam, the half brother of the North Korean leader Kim Jong-un, by two women. They approached him in Malaysia's international airport in Kuala Lumpur and sprayed his eyes with nerve gas, while being caught in the act by the airport's security cameras. 
Their defense -- that they thought they were playing a video prank and had no idea they were carrying the VX gas -- seemed bizarre, and the Malaysian government arrested them and put them on trial. The film asks the question, What if their story is true, and if so, how might have social media and a quest for fame played a role in their manipulation to murder someone?
The cost per carload is $50, with a maximum of 100 cars allowed per screening. Tickets must be ordered in advance and will be available on the Hamptons Film website beginning on Tuesday after noon. Once purchased, further details regarding access to the site, timing, and required social distancing protocols will be provided in an email. Sound will be transmitted from a frequency accessed through the car radio. Each week, the festival will announce new screenings for the week ahead.
Hamptons Film's media partners for the screenings are The Star and Purist magazine. Resy, the restaurant reservation app, is also a partner in the program, to help audience members order takeout meals from South Fork restaurants to enjoy while watching the film.
Outdoor Screening Rentals
Hamptons Film will also make its outdoor screening setups available for rental this summer for clubs, community groups, private parties, and others. Different packages will offer screens of various sizes, outdoor speakers, a choice of projectors, FM transmitter options for car audio, and a crew to set up the equipment and run the projectors. Pricing details are available through [email protected].