With ever-expanding year-round programming from HamptonsFilm, Hamptons Doc Fest, and the Sag Harbor Cinema, the East End has become a filmgoer's paradise. The East Hampton Library has long figured into this mix, especially with its annual International Film Festival's focus on independent cinema.
This year's eclectic group of classics and recent releases from Israel, France, Spain, and Italy will kick off on Sunday at 2 p.m. with "Harmonia," a contemporary variation of the biblical story of Abraham, Sarah, and Hagar.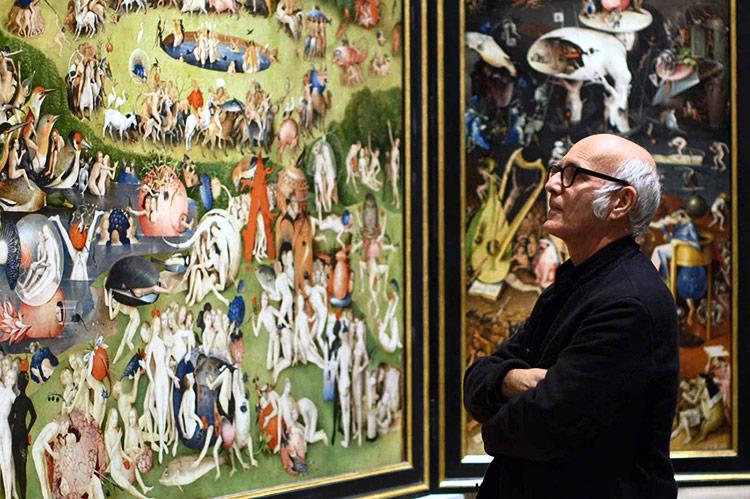 Sarah, a harpist in the Jerusalem Philharmonic Orchestra, is married to Abraham, its conductor. Childless, the couple's life revolves around their music until Hagar, a young Palestinian horn player, joins the orchestra. When Hagar offers to carry the couple's baby, two rival prodigies are born, one Jewish, one Arab, leading to a multigenerational clash of cultures. "Harmonia" was nominated for five Ophir Awards, considered the Israeli academy awards.
"The Marquise of O," Eric Rohmer's 1976 adaptation of an 1808 novella by Heinrich von Kleist, is set in 1799 during the Russian invasion of Italy. A young widow whose father is the commander of a citadel is abducted by a group of Russian soldiers whose attempt to rape her is thwarted by a Russian commander. When she later discovers she is pregnant, she can't explain how it happened.
"The Garden of Earthly Delights" by Hieronymus Bosch — the Dutch painter, not the Los Angeles detective — is the subject of "Bosch: The Garden of Dreams," a documentary by Jose Luis Lopez-Linares about the complex and enigmatic triptych. With exclusive access granted by the Prado Museum in Madrid, it explores unanswered questions about the artist and the painting and includes interviews with Orhan Pamuk, Salman Rushdie, Renee Fleming, Philippe de Montebello, and others.
Also from Spain comes Victor Erice's 1973 "The Spirit of the Beehive," which The Guardian called in a 1999 appreciation "one of the most beautiful and arresting films ever made in Spain." Set in a small Castilian village in 1940, in the wake of that country's civil war, it is the story of a young girl, her fascination with the 1931 American film "Frankenstein," and her discovery of a wounded republican soldier who is eventually shot by one of Franco's police.
Two European screen icons, Vittorio Gassman and Jean-Louis Trintignant, star as, respectively, a freewheeling bachelor and a strait-laced law student on a madcap road trip from Rome to Tuscany in Dino Risi's 1962 comedy "Il Sorpasso." More than a buddy movie, "Il Sorpasso" — the title refers to passing on the highway — is also a portrait of early 1960s Italy during its transition from a poor, war-ravaged country to a more prosperous but more materialistic one.
The festival will conclude with Sebastien Betbeder's "Ulysses & Mona," from 2018, about an important French artist who disappeared from public life after a show at the Pompidou Center in Paris. Estranged from his wife and son and faced with a diagnosis of brain cancer, he is sought out by a young artist who admires his work. While Ulysses resists Mona at first, he eventually embarks on road trip with her to visit the people he has wronged in the past.