When does a foundation devoted to the legacy of a single artist become a supporter of other artists and arts organizations and then pivot further to be a significant benefactor of human services?
With the devastation and disruption of Covid-19, the answer is this year, in the case of the Willem de Kooning Foundation. Since March, the nonprofit artist-endowed private foundation has provided $550,000 in grants and challenge grants to several East End organizations, with a focus on Springs, to address hunger, child care, and medical care. That is in addition to contributions of $2.15 million to the much broader arts community.
Although it was not intended as a grant-giving organization, the foundation's executive director, Amy Schichtel, said it had awarded grants over the years that were aligned with its legacy and mission. "But in crises we're allowed to move beyond our normal mission, to help the community, and that's what we've done." She added they felt fortunate to be able to do so.
John L. Eastman, its co-founder and co-president with John A. Silberman, said the foundation was created "largely as a repository for Bill's archives and really to help anyone researching de Kooning going forward. It was a modest foundation that grew over time." A sale of a few works through Larry Gagosian about four years ago allowed them to build a significant endowment and "the wherewithal to do a great deal" early in the pandemic when the immense needs were sudden and dire.
Both Mr. Eastman and Ms. Schichtel noted that de Kooning treasured Springs, where he lived and worked for decades, and cared about his neighbors. "He really wanted to work within a community of workers," she said. "He wore overalls. He was a very normal, regular person, who had brilliance and a mind and ability to think and see the world bar none."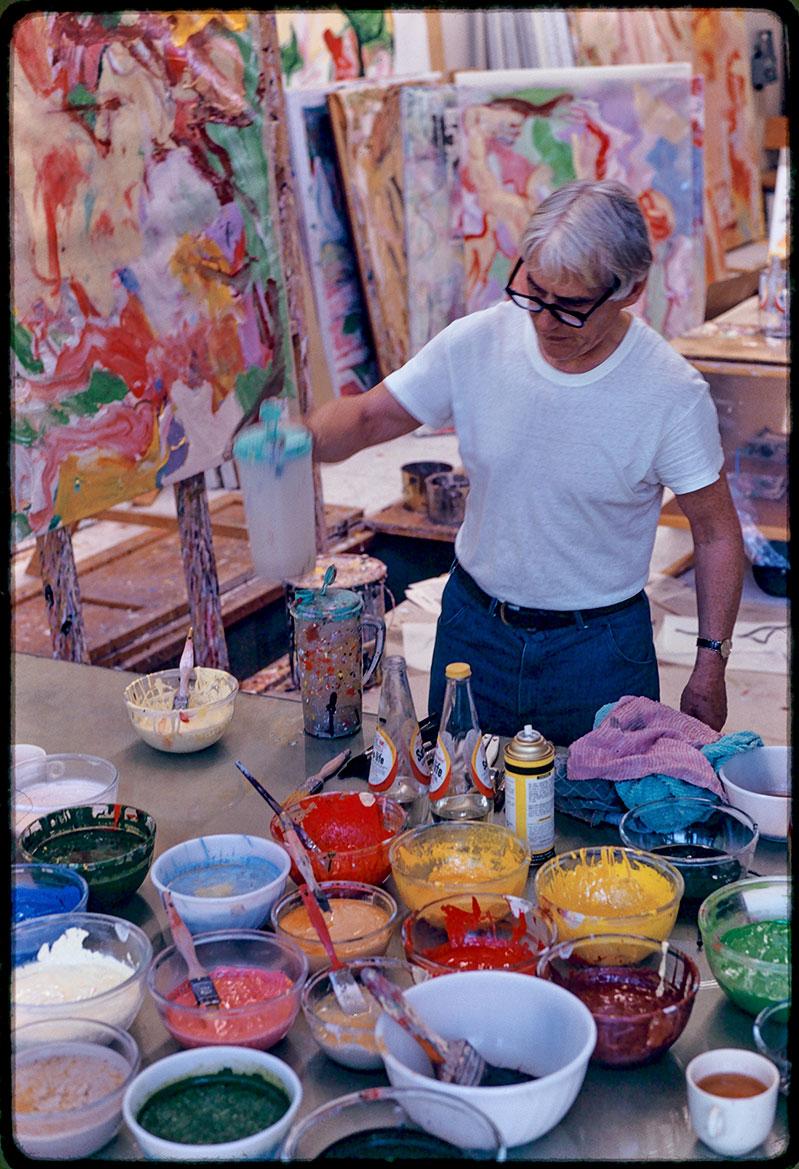 As a weekend resident for decades, Mr. Eastman understood what organizations made up the local safety net. He was aided by his friend Mark Butler, a longtime weekender who embedded himself in the community when he became a full-time resident some years back. "We talked about the tragedy of Springs more than anything," he said, noting that the food pantry is still feeding 600 to 700 people a week. They decided to focus on three areas: food, medical attention, and child care.
The rest of the foundation's leadership, including the treasurer and secretary, Donn Zaretsky, agreed. "We really felt it was imperative to try to help [de Kooning's] community," Ms. Schichtel said. "The real question for us was how could we not?"
The foundation's Covid-related gifts have totaled $2.7 million this year. In addition to providing direct aid, the intention is to encourage donations from others of means who can help in this crisis, which is growing again with winter and another outbreak happening at once.
Local recipients (from $25,000 to $100,000) include the Springs Food Pantry, Amber Waves Farm, the East Hampton Healthcare Foundation, the Eleanor Whitmore Early Childhood Center, East Hampton Meals on Wheels, Springs E.M.S., the East Hampton Village Ambulance Association, and All for the East End, a group that is raising money to support many East End organizations, with a focus this year on hunger.
Each ambulance service received $25,000 to "upgrade their rigs to take Covid patients to the hospital safely," according to Mr. Eastman. Amber Waves was added at year end with a matching grant of $50,000 to support its efforts to provide fresh food to area pantries and its educational programs. The Springs Food Pantry and Eleanor Whitmore center also received year-end challenge grants to continue addressing food insecurity and much child care, both magnified dramatically by the pandemic.
Not overtly politically active or involved in a special cause like some other artists, de Kooning never arranged to have a foundation in his name. "It was not part of his character" to promote his name or legacy, Ms. Schichtel said.
Instead, it was his daughter, Lisa de Kooning, who wished to honor him in this way. She led the effort during the period when she and Mr. Eastman, an attorney, served as co-conservators for the artist's property beginning in 1989, after Alzheimer's prevented him from managing his own affairs.
Roger Anthony was hired that year, and he hired Ms. Schichtel in 1992. They gathered information about the artist and the collection, presented exhibitions, and helped with sales through the conservatorship office, she recalled.
De Kooning died in 1997. After his estate was settled in 2001, the foundation received its official nonprofit status and was given the collection selected for it. There were so many pending exhibitions and book projects at the time, "we just ran it," Ms. Schichtel said, with no real administrative structure. Eventually, the board members realized that they needed to name a director, and she was appointed at the end of 2005.
Since then, she and the board have worked to fulfill their mission -- to understand and promote the artist's legacy through research, exhibitions, and educational programs. Their archive is the result of 30 years of "accumulating, like squirrels, all things Willem de Kooning" to understand him "from the widest lens possible."
Ms. Schichtel didn't know de Kooning before his illness, but for years worked with his daughter, who died in 2012. "Through everything we garnered about this man and artist, we have tried to follow his lead as much as we can, because we don't have his voice."
On the horizon, but not ready to be announced, is a long-planned catalogue raisonne, which will benefit from the comprehensive work already done on information such as exhibition, publication, and auction histories. Even with such efforts completed, there is much to do before embarking on the project. "We need to be sure all protocols and procedures are really set and very clear," she said. The goal is to provide the same level of attention to the first object submitted as to the 110th. "It's going to take a while to put together that structure."
In February, the staff began pandemic preparations by staggering office hours and then collecting laptops and programming them before sending everyone home to work remotely. "We made our contingency plans," she said. "We all assumed it would be a short-term inconvenience."
In March, they heard from the food pantry that the number of people in need was "escalating out of proportion to what their funds were at the time," Ms. Schichtel said.
They began their efforts with the pantry and were also one of AFTEE's earliest large benefactors, according to Claudia Pilato, AFTEE's president. AFTEE has collected and distributed about $1 million this year to address hunger on the East End. The foundation became a donor "at a critical time when we didn't know exactly what was going to happen as food instability was growing." In the second wave, AFTEE asked for an additional grant, "and they very quickly agreed. It's a partnership I'm really proud of."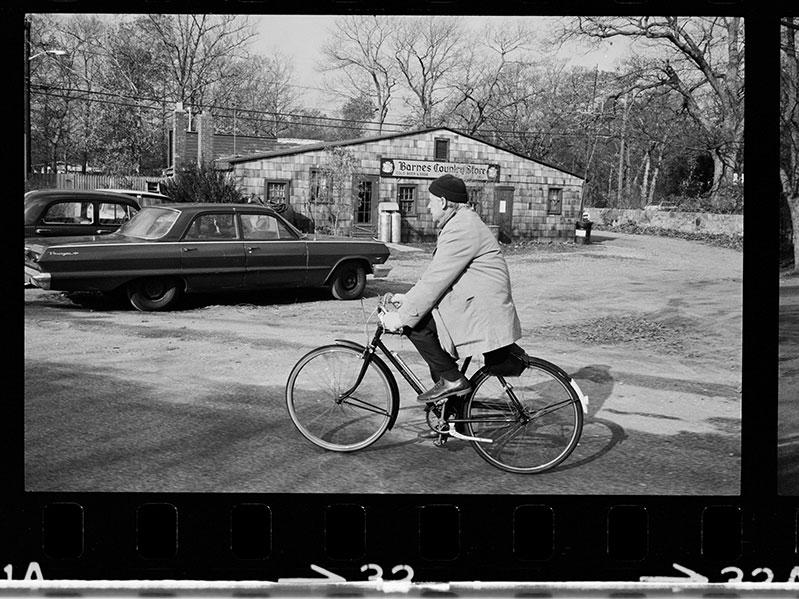 Since 2018, the foundation has been a significant supporter of the Arts Center at Duck Creek. "We were very excited about the idea of Duck Creek," and its platform for local artists, Ms. Schichtel said. The property, once belonging to John Little, a fellow New York School artist, "was around the corner, a part of the neighborhood" where de Kooning built his home and studio in the 1960s. "We relished being a part of that."
For its part, Duck Creek is proud to participate in the tradition of the de Kooning family's support for the arts on the East End, according to Jess Frost, the art center's executive director. The foundation's "generous support has allowed us to provide free, innovative arts programming in an atmosphere of fellowship and ease."
The LongHouse Reserve's focus on education and children's programs appealed to the foundation, which has provided a sculpture on loan to the East Hampton garden and arts center for several years. It received a $50,000 challenge grant in the spring.
The foundation donated $25,000 to the Hamptons Arts Network Artist Relief Fund, which awarded a total of $168,000 in grants of $2,000 each to artists here. This was in addition to contributions to other art and artist-related relief programs with a broader regional and national focus, which totaled $1.6 million. Another $550,000 went to a fund for non-salaried workers in the arts in the tristate area. They were joined in those efforts with similarly aligned artist foundations like the Helen Frankenthaler Foundation, which also gave to the HAN fund.
Even remotely, the foundation's regular work continues with curators, writers, and researchers. The staff has begun scanning documents and images to make them accessible digitally while the office is closed. This will continue as a long-term project. A de Kooning and Chaim Soutine exhibition organized by the Barnes Collection in Philadelphia and Musee de l'Orangerie in Paris was postponed this fall, but is expected to open at the Barnes in the spring and travel to Paris in the fall.
"We want to look at art again," but "we know the numbers are going up and that government support is not what we would hope," Ms. Schichtel said. "We want to get to that moment where we can think about wonder again, and help people get past this point. Until then, we'll help in this way."