Frederick Wiseman occupies a unique place in the history of documentary cinema. Including "Titicut Follies" (1967), his first film as director, producer, editor, and sound recorder, he has made 46 films, the most recent of which, the four-and-a-half hour "City Hall," will premiere nationwide and on the Sag Harbor Cinema's virtual cinema platform on Friday.
Still going strong at 90, his long list of tributes includes an honorary Oscar, awards from the French Ministry of Culture, the Venice and Cannes film festivals, and the American Society of Cinematographers, as well as MacArthur Foundation and Guggenheim fellowships, to name just a few.
In December, Hamptons Doc Fest, which will be held virtually this year starting Dec. 4, will honor Mr. Wiseman with its D.A. Pennebaker Career Achievement Award. He will accept it with a prerecorded speech. Throughout his career he has taken the same approach to his varied subjects: no commentary, no titles, no identification of people, no contextualization, and no talking heads, except for the heads who are talking to each other.
Whether it was patient life at a prison for the criminally insane, a budget presentation at Boston's City Hall, or a public housing project in Chicago, his filmmaking and editing place the viewer in every scene, actively engaged in processing what he or she is seeing, without the intervention of a directorial thesis.
However, Mr. Wiseman dislikes the term "cinéma vérité," which, he said in an interview with The Paris Review, is "a pompous French term which suggests that documentary film is 'the truth,' which is hardly the case."
"I read a lot of novels," he said by telephone from his Paris apartment, "and my approach is novelistic. In what I consider to be a good novel, the writer isn't telling the reader what to think. The reader has to infer the point of view of the novelist toward the characters from the action and the dialogue. In my view, a good writer is never didactic. I try to avoid didacticism in my movies."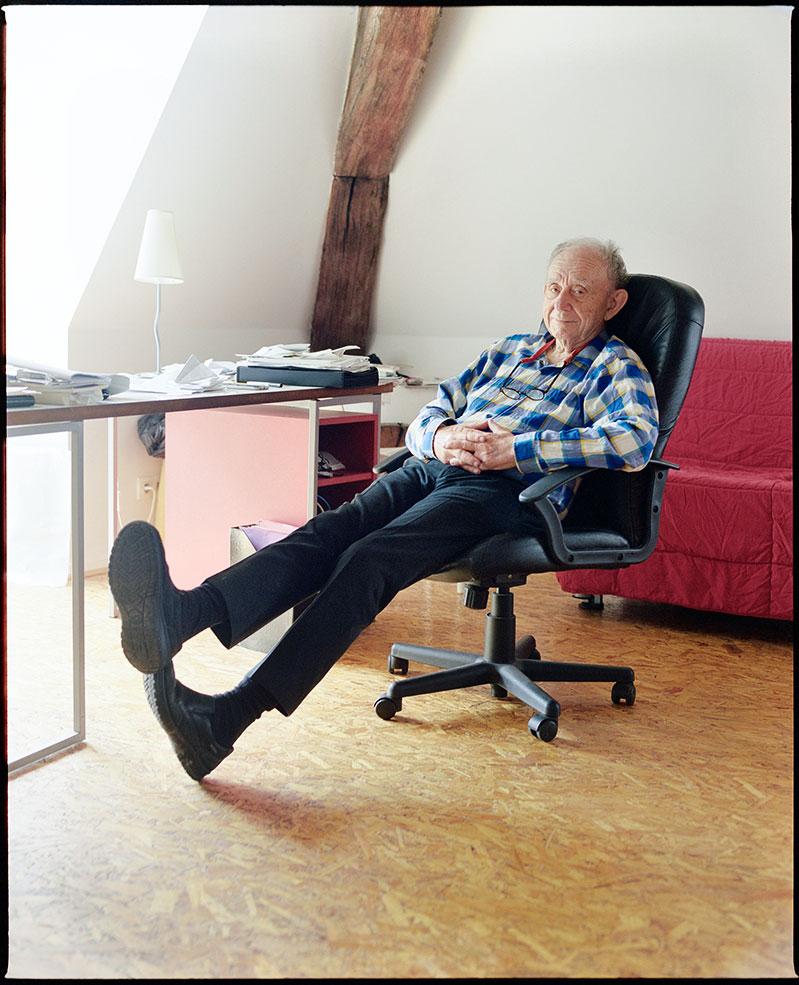 Born in Boston, Mr. Wiseman earned a law degree from Yale in 1954. After serving in the military and spending several years in Paris, he returned to the United States to teach law at Boston University. His career took its dramatic turn in 1963 when he produced "The Cool World," an adaptation of a novel by Warren Miller set in Harlem and directed by the avant-garde filmmaker Shirley Clarke.
"The idea of making 'The Cool World' was mine," he said, "and I optioned the novel. At that point I had no experience directing. I liked Shirley's work on 'The Connection.' I asked her if she wanted to direct it. Working on 'The Cool World' completely demystified the process of filmmaking for me, and I decided I would never produce any other movies except ones that I directed myself."
He was always more interested in documentaries than narrative films, he said, noting that there was a documentary aspect to "The Cool World." "A good part of the movie is street material that was shot up in Harlem."
"Titicut Follies" was filmed at the Bridgewater State Hospital for the criminally insane near Boston. The Massachusetts Supreme Court banned the film -– a brutal, disturbing look at penal mistreatment -- for its "indecent intrusion into the most private aspects of the lives of these unfortunate persons." The ban remained in effect until 1991.
After making "Titicut Follies," it occurred to Mr. Wiseman that "institutions were material that had not really been touched in documentary films. After the 'Follies,' I had the idea of doing a film about a high school. That seemed a natural follow-on to a prison for the criminally insane. I have been making movies about institutions ever since."
"City Hall," a multifaceted portrait of Boston's government, its progressive mayor, Martin Walsh, and its municipal employees and the citizens they serve, is in the end a study of a government that works. Mr. Wiseman did not undertake the project in reaction to the current mess in Washington, but he did admit that "there is the implicit contrast between the way Boston's City Hall is run and the way the federal government in the Trump administration is run. One can't help but make the comparison."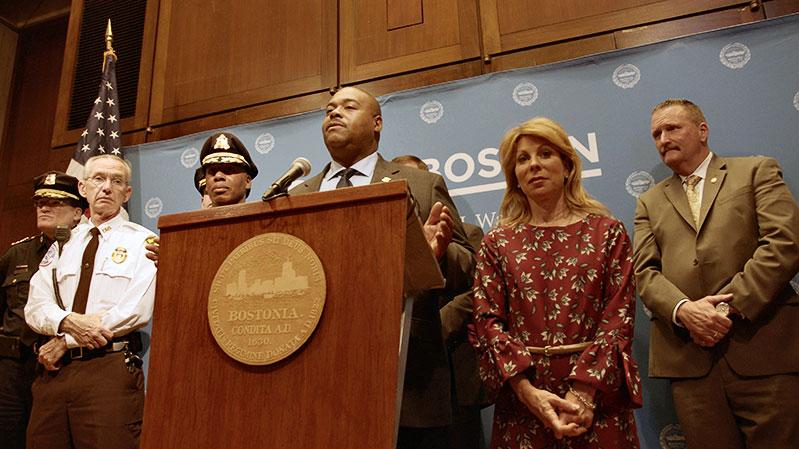 The film was shot over 10 weeks in the spring of 2018; editing took 10 months. The crew consists of Mr. Wiseman, who takes sound; John Davey, his longtime cinematographer, and an assistant. Of his work with Mr. Davey, he said, "It is a dance. We're constantly looking at each other, and I pick out what's going to be shot. . . . We cover a lot of meetings, and John knows how I like to have it shot."
While each extended sequence is bracketed by quick shots of the city's neighborhoods, stores, office buildings, and people, most scenes are focused on voices and faces. During meetings, the camera, usually hand-held, will move back and forth from whoever is speaking to close-ups of listeners. Other sequences involve one-to-one interactions, such as a conversation between Mayor Walsh and Michael Curry of the Boston chapter of the N.A.A.C.P.
Meetings are central to the film, and to the filmmaker's work in general, and many are so thoroughly covered that they seem to be unfolding in real time. Told that those sections don't seem edited, Mr. Wiseman replied, "That's the whole point."
"In the editing," he said, "I try to create the illusion that the meeting took place the way you're seeing it. But it didn't."
"Before I start filming, the only thought I have is that if I hang around this place, in this case City Hall, I'll accumulate enough materials out of which I can cut a film. But I have no idea in advance what sequences I'm going to find or what people are going to say or do."
Even when finished shooting, he said, he doesn't know what the structure or themes will be. "The film emerges as a consequence of 10 months of editing," which he does by himself.
Remarkably, nobody in his films seems aware of the camera. "I've been doing this for over 50 years, and it's very rare that anybody looks at the camera. It's very rare anybody acts for the camera. And it's very rare anybody says no."
It's in his interest that as many people as possible know in advance about the filming, Mr. Wiseman said.
"I make it absolutely clear to the participants how I work, how I edit, where the movie will be shown, etc. In my experience, the kind of people I generally make films about are people who aren't paid attention to in the movie world, so they're pleased that someone is interested in what they're doing."
Because of Covid-19, Mr. Wiseman is between films. "For most of the films I make, I meet lots of people in the course of a day, and it wouldn't be smart for me or them to do that during the Covid." His doctors have cautioned against flying, so he cannot return to the United States but remains in Paris, where he is working on the script for his next film.
An earlier version and the article in print had the incorrect day for the film. This article has been updated with the correct information.