Kilimnik at the End
South Etna gallery in Montauk will celebrate the season with the show "Christmas Service for the Forest Pets," a focused survey of Karen Kilimnik's career "through a festive seasonal lens."
Work in various mediums will be displayed in an immersive installation of a "winter wonderlandâ" conceived by the artist. Her art and its setting will highlight the myths and artifice beneath the surface of the festive scene.
The show, organized in collaboration with 303 Gallery in Chelsea, will remain on view through Jan. 10.
Dreamstarter Grant
Jeremy Dennis's landscape photography series got a big boost recently from the nonprofit organization Running Strong for American Indian Youth. The Shinnecock photographer and activist received a $50,000 Dreamstarter Gold grant to continue his On This Site project, which he plans to expand to western Long Island.
Since 2016, Mr. Dennis said, he's been using both digital and landscape photography to document sacred archaeological, historical, and other indigenous sites on Long Island. "I've been branching out to places where we see ourselves both in the past and present. There are a couple hundred sites that are completely new to me. I've been doing a lot of research, road-tripping, and visiting these sites."
In keeping with the grant requirements, Mr. Dennis will "transform the project into something that is self-sustaining," including holding Covid-observant public events such as online talks and outdoor displays. More information can be found on his website.
Members Show
Registration is now open for Guild Hall's 2021 Artist Members Exhibition, which will open on March 6 and continue through April 10. In addition to its installation in the galleries, an e-commerce website will allow the show to be seen and shopped online.
Registration can be accomplished online: a registration packet can be downloaded so that required materials can be printed at home, or a packet can be picked up at Guild Hall on Saturdays and Sundays between noon and 5.
The exhibition is open to artists whose Guild Hall memberships are current through April 12, 2021. The registration fee is $50, which is in addition to membership dues.
Mailed applications will be due by Jan. 4. Online registration will be open through Feb. 1. Detailed information is available on Guild Hall's website.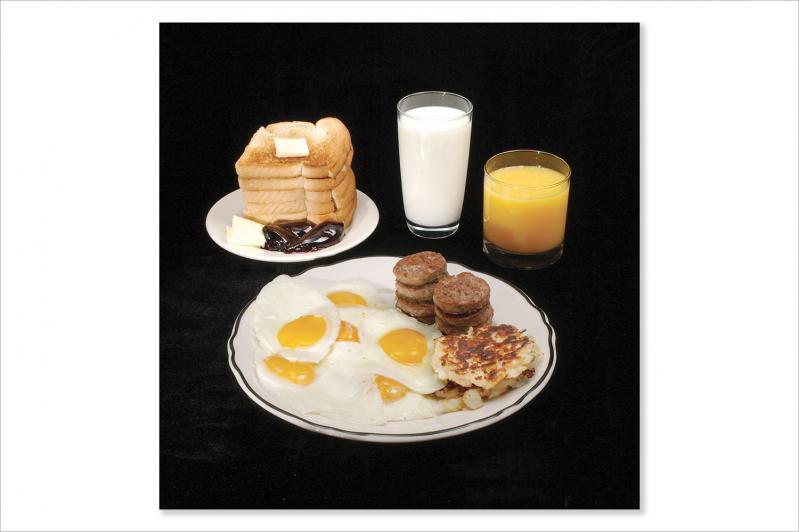 Jackie Black on 'Last Meal'
Jackie Black, whose exhibition "Last Meal" is on view through Jan. 31 at the Parrish Art Museum in Water Mill, will discuss her work online with Savannah Petrick, the museumÕs curatorial assistant and publications coordinator, tomorrow at 5 p.m.
"Last Meal," Ms. Black's commentary on capital punishment, is a series of 12-by-12-inch photographs that recreate the last meals and statements of 23 people who were tried, convicted, and executed in Texas between 1984 and 2001.
Born in Baton Rouge, La., Ms. Black now divides her time between New York City, Savannah, Ga., and Shelter Island.
Registration for the talk, which is free, is via the museum's website.