Close observers in East Hampton Village might have noticed a sign in the window of the East Hampton Cinema in early June notifying the public that it had applied to the New York State Liquor Authority for a beer and wine license.
In January 2022 the S.L.A. issued a ruling making movie theaters eligible to apply for on-premises beer and wine licenses. Full liquor licenses are not available to movie theaters unless the theater meets the legal definition of a restaurant.
On June 29, the application was conditionally approved by the S.L.A., said William Crowley, a public affairs officer at the S.L.A.
Regal United Artists East Hampton is owned by Regal, a subsidiary of the Cineworld Group, which operates 505 theaters in the United States. An email to Regal for comment produced a direct number to the East Hampton Cinema, which was answered by an assistant manager reluctant to provide her name.
"I have no idea about any plans for that right now," she said last week. She said the owner wasn't a U.S. resident and never visited the theater; that information could not be confirmed. Marcos Baladron, the village administrator, said the theater had not reported any plans to the village either, despite the fact that it is required to report a license application to the municipality 30 days prior to submission.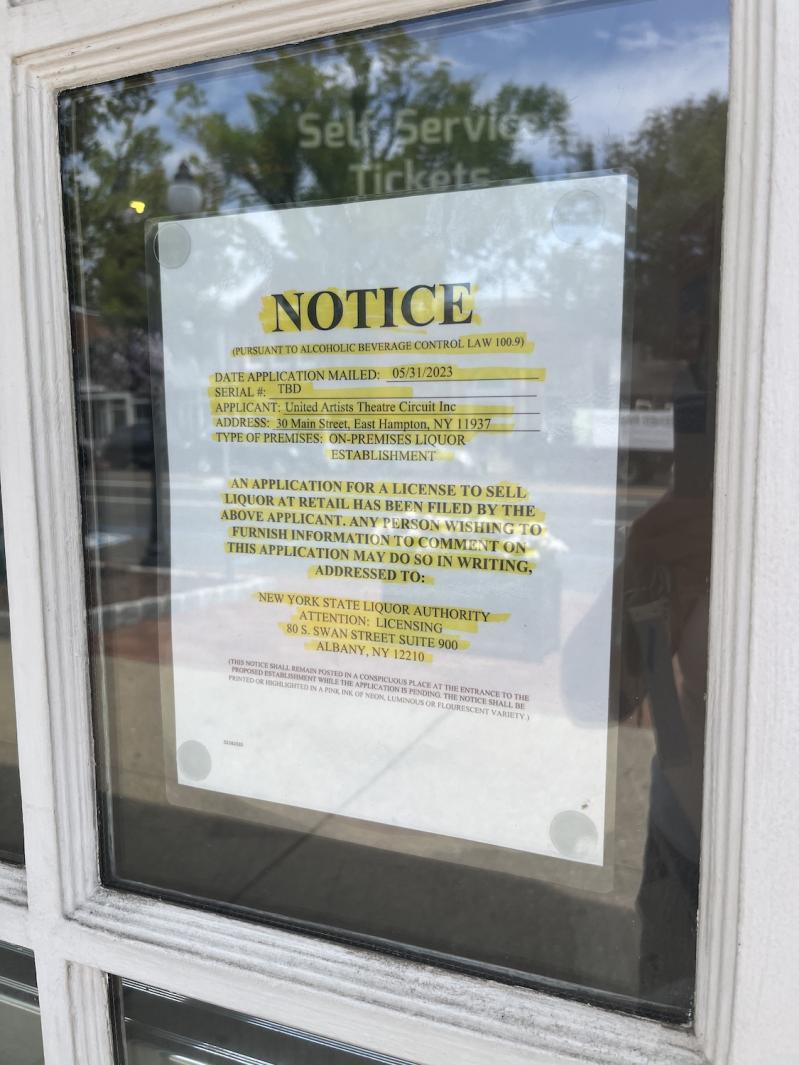 It was not clear if that omission would affect the conditional approval.
Alcohol is served at the Sag Harbor Cinema, which also has a top-floor bar area, but phone calls to Thierry Balihuta, the operations manager, went unanswered this week.
So, while an approval is in place for the East Hampton Cinema to serve beer and wine, it's unclear if theatergoers will be able to add an IPA or chardonnay to their buttered popcorn order any time soon.