When Ram Dass, the onetime proponent of hallucinogenic drugs turned spiritual seeker and New Age guru, died on Dec. 22 in Maui, Hawaii, Rameshwar Das of Springs was at his side.     
Dass, born Richard Alpert, and Mr. Das, who coauthored "Be Love Now: The Path of the Heart" and "Polishing the Mirror: How to Live From Your Spiritual Heart," were working on the former's memoir at the time of his death. Mr. Das, who is chairman of East Hampton Town's Waterfront Advisory Committee and has taken photographs for The Star and The New York Times, must now complete the memoir without his friend and mentor of more than 50 years.     
"When someone with not so much attachment to life and death dies, it kind of opens a door, between form and formless, life and death, here and not here," Mr. Das wrote in an email from Hawaii. "Ram Dass opened that door and now he has gone through it. In some way he has proved that love does not die. As he said, 'When you live fully in the moment, then death is just another moment.' "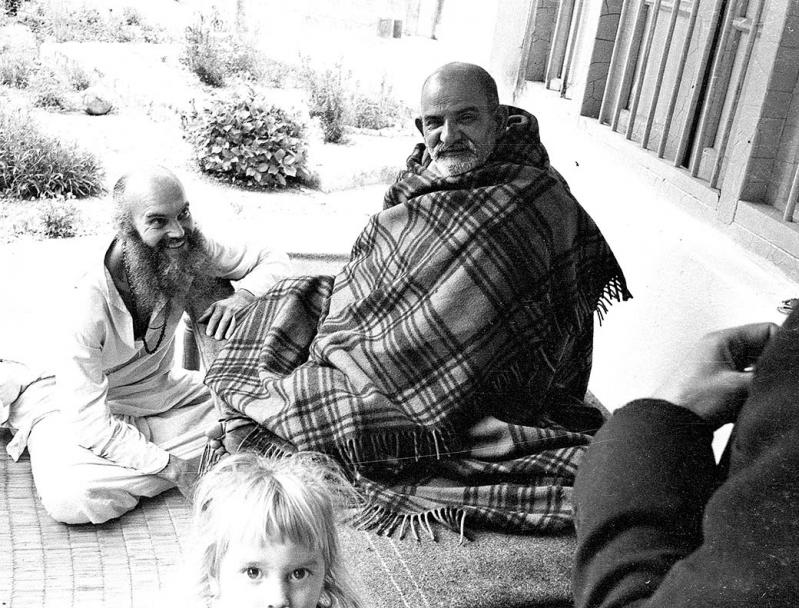 Such concepts were alien to nearly the entire Western world until the 1960s, when Alpert and Timothy Leary, a fellow professor of psychology at Harvard University, began experimenting with hallucinogenic drugs including LSD. (With Ralph Metzner, they coauthored "The Psychedelic Experience: A Manual Based on the Tibetan Book of the Dead" in 1964.) While Leary remained an advocate for psychedelics, Alpert, who despite his status and material abundance felt an emptiness, traveled to India in 1967, shortly after his mother's death.     
"He's often said that his Jewish upbringing did not make much of a dent in his perception," Mr. Das said earlier this month in Springs. "I came out of growing up in Westchester and with the same experience of the Jewish faith — mostly it seemed to be about getting bar mitzvah'd and getting money and presents. I think that was a great deal of his appeal, later on, to people that didn't have a clue about spirituality from their upbringing — the institutional, religious part of it was either empty or repellent."   
After numerous hallucinogenic experiences, Dass was convinced that he, Leary, and the others conducting such research "didn't know what they were doing, on the level of what these other planes of consciousness were about," Mr. Das said. "I know that Richard Alpert/Ram Dass was convinced at that they were reading in Taoist and Buddhist literature and 'The Tibetan Book of the Dead,' was that there were people in the East that knew about this stuff."     
Another motivation "was that he really felt like he'd come to the end of the road using psychedelics. He was not getting more insight from it, at that point. There was too much of the going up and coming down, getting high and then having to deal with existence. There was a certain desperation that was coming out of that."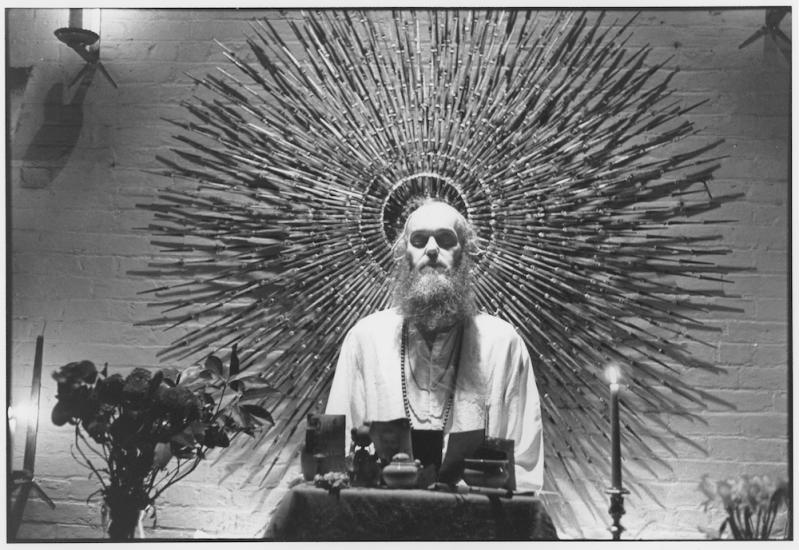 In India, Alpert met and became a devotee of Neem Karoli Baba, the Hindu guru and mystic who named him Ram Dass ("servant of Ram," an avatar of Vishnu, the preserver/sustainer). His first lecture, upon returning to the United States several months later, was given at Wesleyan University in Middletown, Conn., where some of his former graduate students were teaching. Among the undergraduates attendance was James Lytton, who would soon be known as Rameshwar Das. "It was very informal," he remembered. "It started at 7:30 or so in the evening, and it went on until 3 in the morning. After a while, somebody turned out the lights and there was just this voice in the darkness. People were asking questions, and he was responding."     
"But it was this incredibly deep space. The best way I can describe it is a change in point of view, from experiencing yourself as the center of the universe to experiencing the vastness of the universe all around you."     
Mr. Das, who by then had had his own psychedelic experiences and was exploring Eastern philosophy, meditation, and yoga, traveled to India in 1970, where he too met Neem Karoli Baba. Dass had been instructed not to tell anyone about the guru, "but it was pretty much all that he could talk about when he came back." He did not provide the guru's name or location, but did allow Mr. Das and two companions to write to K.K. Sah, who had served as his translator.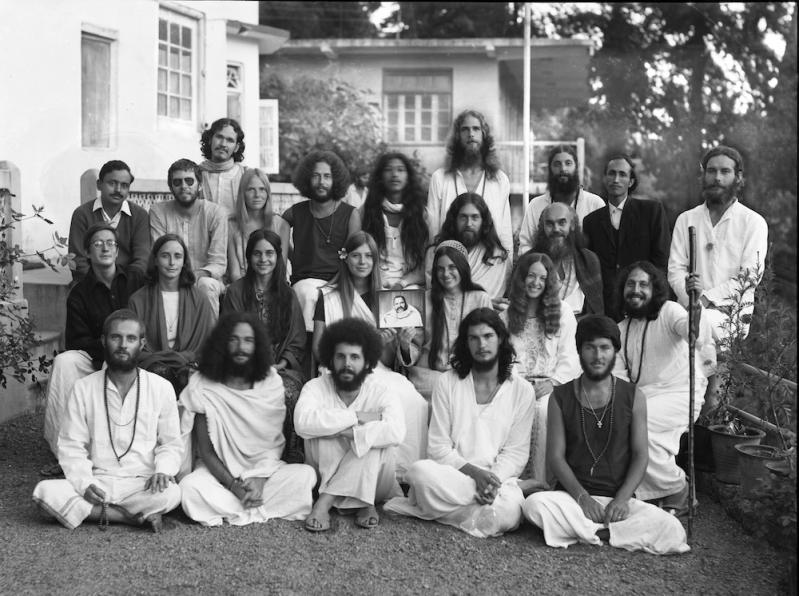 The guru was very welcoming, Mr. Das said. "I think I was semi-out of my body, I was so excited to be there. It was really a fulfillment of something — 'Okay, this is real, this person actually exists, and there is this connection to a different reality.' " He'd had the same feeling, he said, when he met Ram Dass, "which also blew me away. It was just a beautiful feeling of coming home." He likened it to driving to Springs from Westchester or Manhattan, "and there's a point somewhere around Manorville where the air changes and you start to get that salt air. It was some kind of change of atmosphere like that."     
The guru gave him a new name. Rameshwar, he explained, "is a form of Shiva, the destroyer, the dissolution/disillusion, the pure absolute. Rameshwar is the loving version of pure consciousness, combination of compassion and awareness," he said. "Das" means servant.     
Ram Dass is likely best known for "Be Here Now," published in 1971, initially presented as a box with loose pages inside. "It was almost like a graphic novel, with artwork that had been done at the Lama Foundation, a commune in New Mexico," Mr. Das said. "The words and images, I think, came across in a way that was almost nonverbal to people, and it was able to communicate to a whole generation of people who had been exploring and had gone through the upheaval of the '60s, many of whom had probably taken psychedelics. This was a shift in perception to what Ram Dass had come to through his whole evolution, through psychology and psychedelics and this transformation through yoga and meditation."     
In his later years and following a stroke, Dass mostly stayed in Hawaii, hosting biannual retreats. These will continue, Mr. Das said, with the next scheduled for May. Information on these as well as articles and podcasts are at ramdass.org.     
Dass's influence "really changed my life, and I think it has done that for a lot of other people," Mr. Das said. "What changed for me most immediately was the way that I was seeing myself, my identity. I think it was the first time I really experienced having a spiritual identity, as apart from a psychological identity or an ego identity, or whatever you want to call it. That was, I think, the product of his meeting the guru. . . . And the guru, while he was in an identifiable body in India, is really thought of as a reflection of our inner self." The literal "translation of guru," he noted, "is 'remover of darkness,' that's the stripping away of delusions, illusions, unreality."     
Dass and Mr. Das worked on the memoir periodically over several years. It is scheduled for publication early next year, but Dass's death has rendered that date uncertain. "We had a pretty extensive manuscript together, so I hope it's going to work okay," Mr. Das said. "I hope it gets there."     
A Moment to Be Here Now, an online memorial to Ram Dass, happened last night. Memorials on the physical plane are scheduled for Friday, Jan. 31, in San Francisco and Feb. 11 in Maui.