Concerned Citizens of Montauk, joined by almost 40 volunteers, installed approximately 3,000 square feet of floating wetlands in Fort Pond on Saturday. 
The project, for which the East Hampton Town Board gave the group a $25,211 grant on the recommendation of its water quality technical advisory committee, was for 7,200 native plants to be secured onto mats and floated on the pond. As the plants mature, their roots will take in excess nitrogen and phosphorus as food to reduce the nutrient load in the water. This should lessen severity of the harmful algal blooms that have beset it in recent years, including toxic cyanobacteria, or blue-green algae.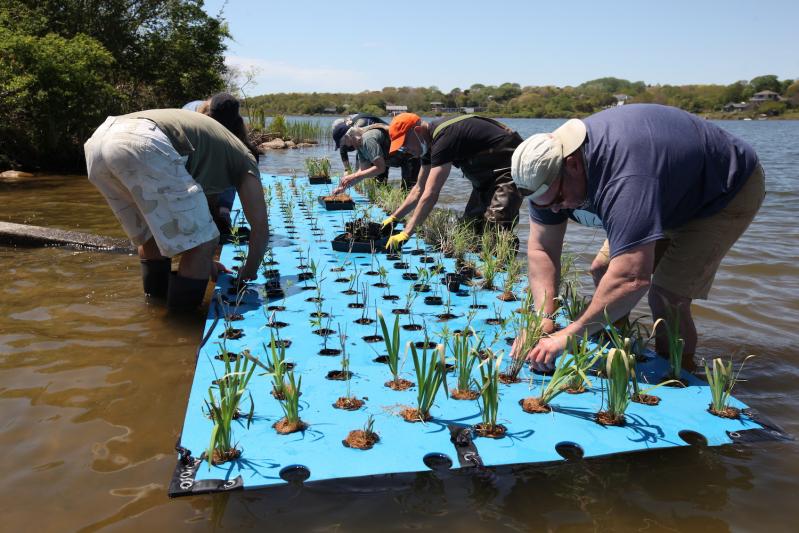 The floating wetlands are reusable. At the end of each growing season, when the plants reach full maturity, the mats will be removed and the nutrient-rich plant material will be donated to local community gardens for composting.
The project is part of a larger undertaking to reduce pollutants in the pond and surrounding water bodies. The effort also includes encouraging property owners to upgrade to new nitrogen-reducing septic systems, have their cesspools or septic tanks serviced every three to five years, and commit to minimal or no lawn fertilizers.