After a period in which no new Covid-19 cases were seen in East Hampton Town, county figures released on Friday showed an uptick of seven.
The reliability of data for numbers of Suffolk residents who tested positive for the disease has been questioned. In late May, a map that had been updated daily was taken offline. When it returned to the county website more than a week later, the figures had been adjusted substantially downward, peeling more than 3,000 cases from the total. No explanation was given.
According to the new-math daily counts, East Hampton had held steady for most of June until this week, when additional cases were identified -- bringing the total for the town to 201. Southampton Town had 1,039, Southold, 366, and Shelter Island held steady for the fifth week in a row at 8.
Among the other towns in Suffolk, Islip had the most cases, 12,429, followed by Brookhaven at 9,435. Community-level breakdowns by village or hamlet were not available. Suffolk's first Covid-19 patient was identified on March 8. A state of emergency was put in place in East Hampton about a week later.
The current move upward in East Hampton Town coincides with the loosening of social-distance orders. Restaurants, in particular, were allowed to set up tables outdoors and offer sit-down service for the first time since March 16.
After reports of patrons not paying attention to the rules about face masks and keeping others well beyond an arm's length, Gov. Andrew M. Cuomo warned on Thursday that any bar or restaurant that did not comply could have its license to serve alcohol suspended.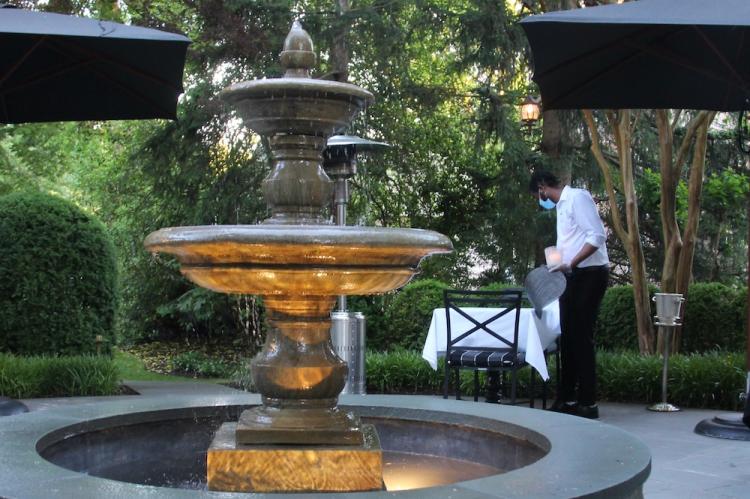 ---
Restaurants able to offer widely spaced tables in parking lots or yards became busy overnight. Hundreds of diners packed the Clam Bar and Lobster Roll on Napeague on Saturday afternoon. The 1770 House in East Hampton Village placed diners at tables around a patio fountain and under an arbor on its lush side yard. In other places, diners ate at tables on the sidewalk, forcing pedestrians to cover their faces as they passed by.
The ocean beaches were crowded as well, although not as much as they might have been. At Main Beach in East Hampton Village, lifeguards were stationed on three stands, with sunbathers in the hundreds spread out on towels and under umbrellas.
The village downtowns were popular, though not all pedestrians followed the social-distance order. Not quite a fashion statement, the look of the weekend might have been a light-blue paper face mask slung under the chin, rather than over the nose and mouth.