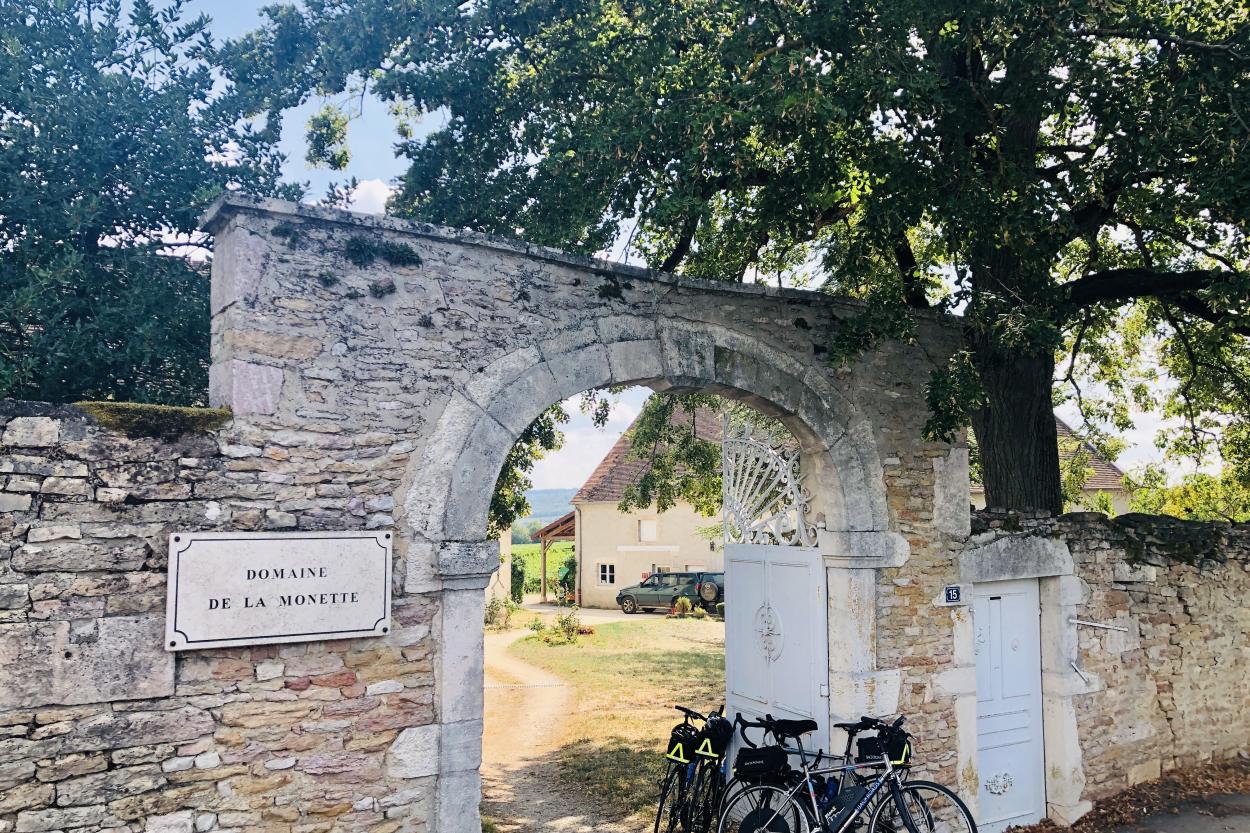 The only drawback to holidaying in Burgundy, France's greatest food and wine region, is that you risk returning home fleshier and heavier than when you arrived. Unless, of course, you burn off the extra calories with a self-powered vacation on two wheels.
A bike trip through Burgundy is truly the perfect answer to the inescapable gluttony here. It was also a 60th birthday trip for a good friend right before the pandemic hit. She's a budding oenophile and an avid bicyclist, so the entire itinerary was meticulously arranged and booked through Backroads, the active travel specialist, who came up with a program that combined her passions for cycling, eating, and drinking.     
All we -- a group of seven friends -- had to do was show up, sleep in ancient abbeys, eat at Michelin-starred restaurants, and then bike through stone villages from one glorious vineyard to the next, where we'd pretend to be interested in vintners talking about "climats" and "terroir," and hold out our glasses.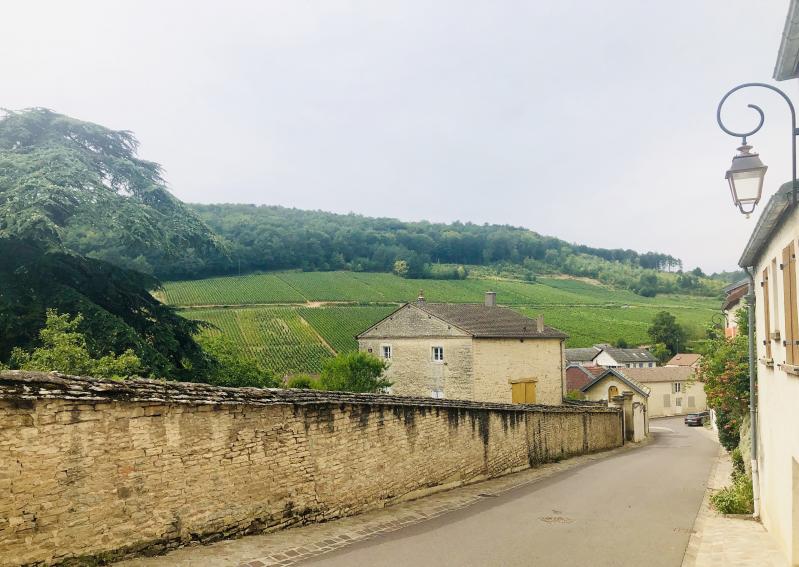 The trip began in Dijon, a quick hour-and-forty-minute ride from Paris on the speedy TGV train. In this condiment capital of Burgundy, we met our leaders, Dom, a tattooed French-Canadian who lived in the Pyrénées, and Martyn, a soft-spoken Scotsman. Both looked, in physique and attire, as though they had just finished the Tour de France.
We were comfortably shuttled out of the city center in a large van, which would hold our suitcases in the back and our bikes on the roof. It also offered a safety net for the inexperienced cyclists among us -- me -- whenever the route involved more trafficked thoroughfares.
(A quick explanation: I spent my childhood in India, where there's no equivalent of the great American rite of passage of putting your children on a bike and watching them pedal off. The first time I got on one I was in my late 20s, and from then to now -- about 30 years -- I've perhaps done about a dozen bike rides, all on quiet back roads in upstate New York and the Hamptons. I almost didn't go on the Burgundy trip, worried I'd be over my head. But after a chat with a specialist from the company, I was assured that I could hop on the van whenever and as often as I wanted.)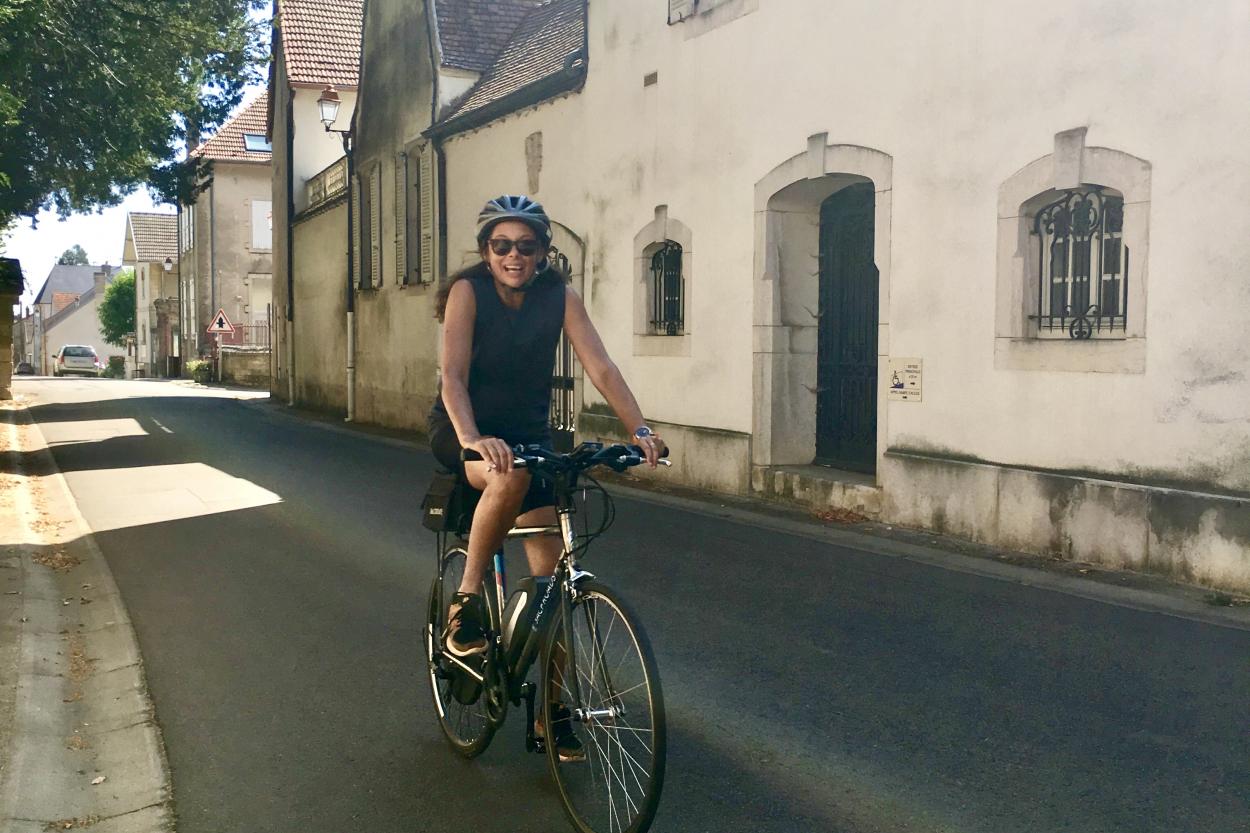 Forty minutes out of Dijon, we were in Chateauneuf-en-Auxois, a member of the Plus Beaux Villages de France (Most Beautiful Villages of France) association, that has to date nominated 161 gems around the country. Chateauneuf boasts one of the last remaining examples of the 14th-century Burgundian architecture, built to defend the area during the Hundred Years War.
We were also in picnic paradise: Sleepy, leafy, and lusciously bucolic countryside. So, under a wide-spreading oak, Martyn laid out our first lunch of cheeses, charcuterie, olives, pâté, and freshly-baked bread he had picked up in Dijon. Oh, and of course, there was wine.
Our first afternoon of riding was a leisurely 13 miles, alongside the Burgundy canal, en route to the tranquil Ouche valley to the Abbaye de la Bussière, our home for two nights. An English couple own this gargoyled national monument and must have spent a small fortune preserving the 12th-century Cistercian abbey's architecture and transforming it into a decadent hotel, set on an 18-acre park.
Dinner at the abbey's Michelin-starred restaurant, with its candelabras and stained-glass windows, was a haute experience. And, then, the cheese trolley! Arranged in a clockwise direction from mildest to strongest, diners embark on a cheesy odyssey until arriving at the Burgundian king, Epoisses, the region's most iconic cheese. It's a custardy item encased in an orangish washed rind and its reputation is only outdone by its barnyard aroma.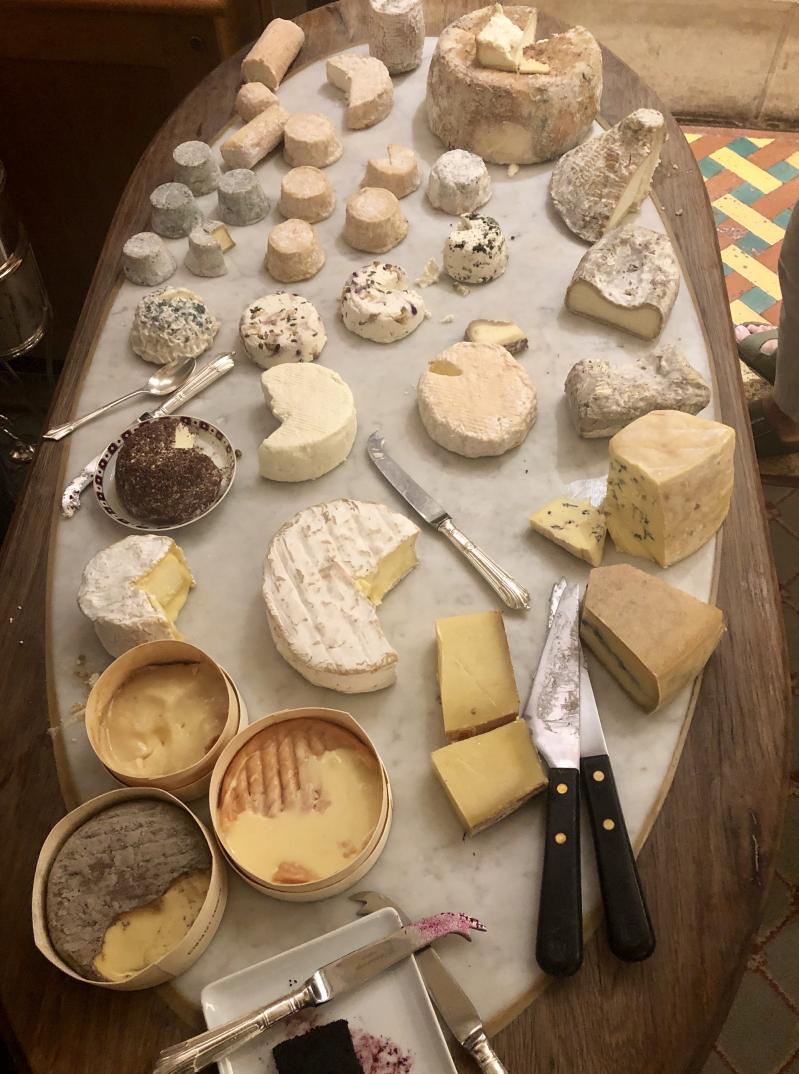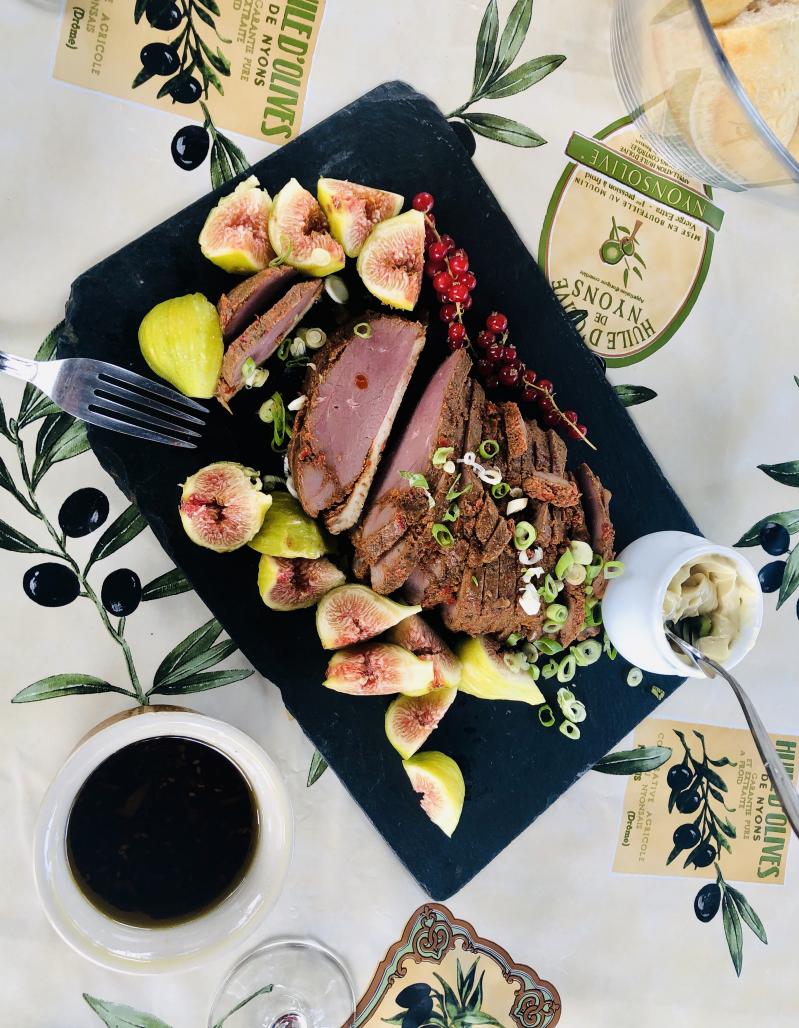 Burgundy is also famed for its independent winemaking families who have owned their often small parcels of vineyards for centuries, and love welcoming visitors to their ancient cellars. Our goal was to visit as many wine producers as possible, ranging from majestic chateaux with seriously expensive labels to a tiny cellar, with equally delicious and much cheaper wines.
So, our days began early with a breakfast of croissants, charcuterie, more cheese, yogurt, fruit, and a strong coffee. Wearing padded bike shorts, which I had thankfully bought for the trip, we'd get on to our bikes -- mine was electric and fitted with an extra cushy seat -- and make our way down back roads, or occasionally on dirt pathways through gentle fields and hand-stitched vineyards.
Cycling took us deep into the inner folds of this ancient land, something we couldn't have done in a car. Our routes meandered through a series of sleepy towns and fortified medieval villages built in the region's distinctive gray-white stone. Another beautiful architectural detail unique to the area are the Burgundian rooftops, multicolored and made of a patchwork of glazed tiles.
We overnighted in Beaune, the wine capital of Burgundy, a compact town with cobblestone streets that's best explored on foot. At its heart is the Hospices de Beaune, a former charitable hospital that is considered one of the finest examples of French 15th-century architecture. Its vast Salle des Malades -- the sick ward -- has rows of enclosed wooden beds that were still in use until the 1980s. Naturally, there's a Musée du Vin (wine museum), housed in the Duke of Burgundy's original palace.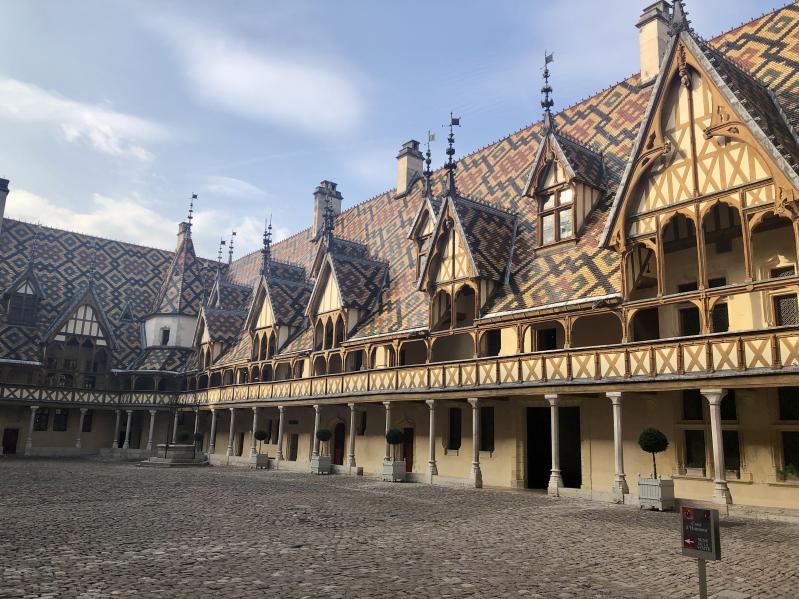 Lucky for us, we were there on a Saturday so we wandered through the weekly farmers market, full of stalls with deliciously fresh apricots, strawberries, cheeses, bread, and pies. There were also a few cooked offerings from what the French call "un food truck."
That evening, our tour guides had arranged a visit to Mon Millésime, a wine cave in the center of town where we got to sample (and buy) a few rarefied wines and boutique labels.
And so it went for our week in Burgundy, pedaling (yes, one must pedal an e-bike; it's not a magic carpet there only to give you a push whenever you're struggling) on the Route des Grands Crus -- the "Road of the Great Wines" -- through ever more beautiful scenery, working up an appetite for picnics among the vineyards or for a superb bistro lunch, before feasting in style at dinner.
Naturally, there were many pit stops in cellars -- in the town of Montrachet, Pommard, and Santenay -- all unique in their particular sustainable farming techniques, but all producing elegant but drinkable wines.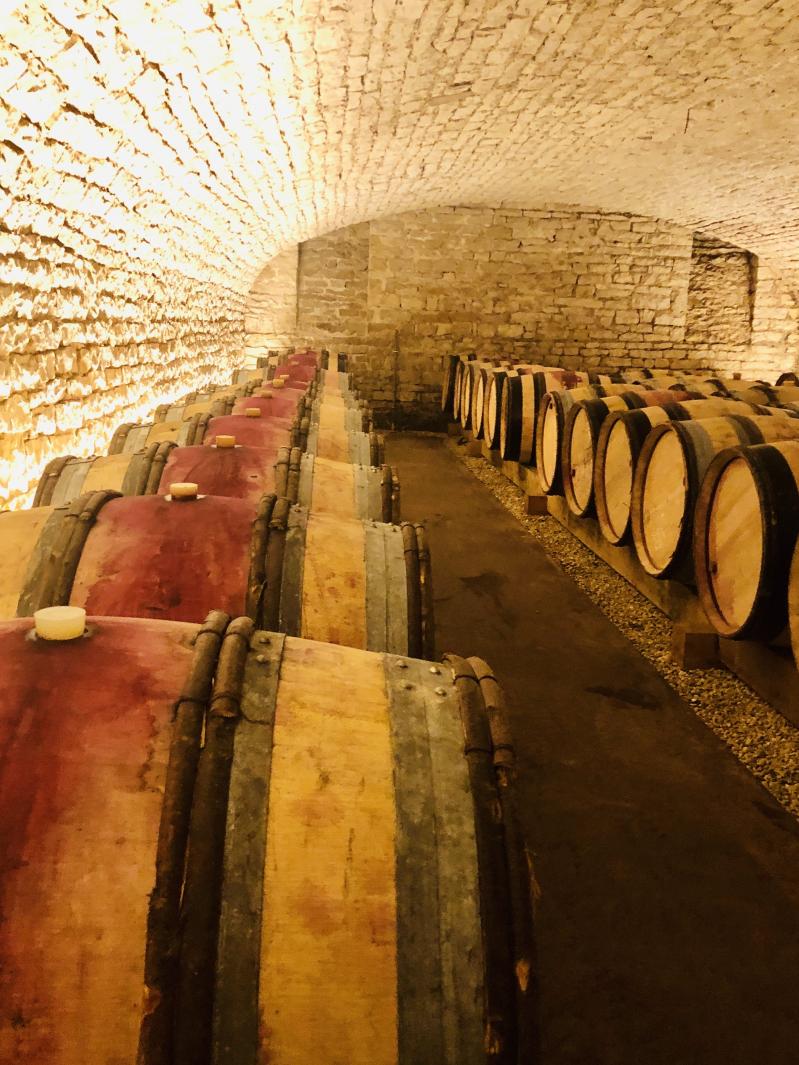 We'd arrive with a warm glow from the exercise and sunshine, happy to spend an hour in the cool, damp cellar, where there was always a lot of sniffing, swilling, and spitting.
But we had decided, there'd be no spitting. We were there doing God's work, just like the various religious orders and monks who had been so crucial in developing Burgundy's famed gastronomy. Each dinner, therefore, was a divine duty. And in each sip of wine, we found that saintly link between heaven and earth.