Ross Gload made East Hampton High School proud on quite a few occasions, breaking state and county records as a four-year varsity baseball player. He eventually went on to play with two World Series teams, the Chicago White Sox and the Philadelphia Phillies, as a first baseman, outfielder, and clutch lefty pinch-hitter during a 10-year Major League career.
The 1994 East Hampton graduate wore the number 22 on his jersey here. Now, Vinny Alversa, East Hampton's head baseball coach, and his assistant, Henry Meyer, want to retire that number in Gload's honor on May 2 — with a special twist.
The baseball team, according to Alversa and Meyer, wants to play the game as a fund-raiser for the National Brain Tumor Society. Gload's 11-year-old son, Greyson, was diagnosed with a rare brain tumor five years ago and is still fighting it. He's had two brain surgeries, 16 months of chemotherapy, and has undergone much physical and occupational therapy.
The May 2 game, at 3 p.m., will match Pierson High School of Sag Harbor against East Hampton. May is Brain Tumor Awareness Month, a period during which those supporting the Pediatric Brain Tumor Foundation's work can be seen wearing gray clothing.
"We believe it would be a great honor for both our baseball program and our community to have [Ross Gload's] jersey on the back of the dugout for past and future players to admire, and see that dreams do come true with determination and hard work," the coaches wrote in a letter to the East Hampton School Board last week.
The Bonac Booster Club is also involved in the plan. There will be a popcorn machine, an ice cream truck, and either a barbecue or food truck at the game.
The coaches also said East Hampton baseball "would like to support [Greyson] and all the others who are still fighting."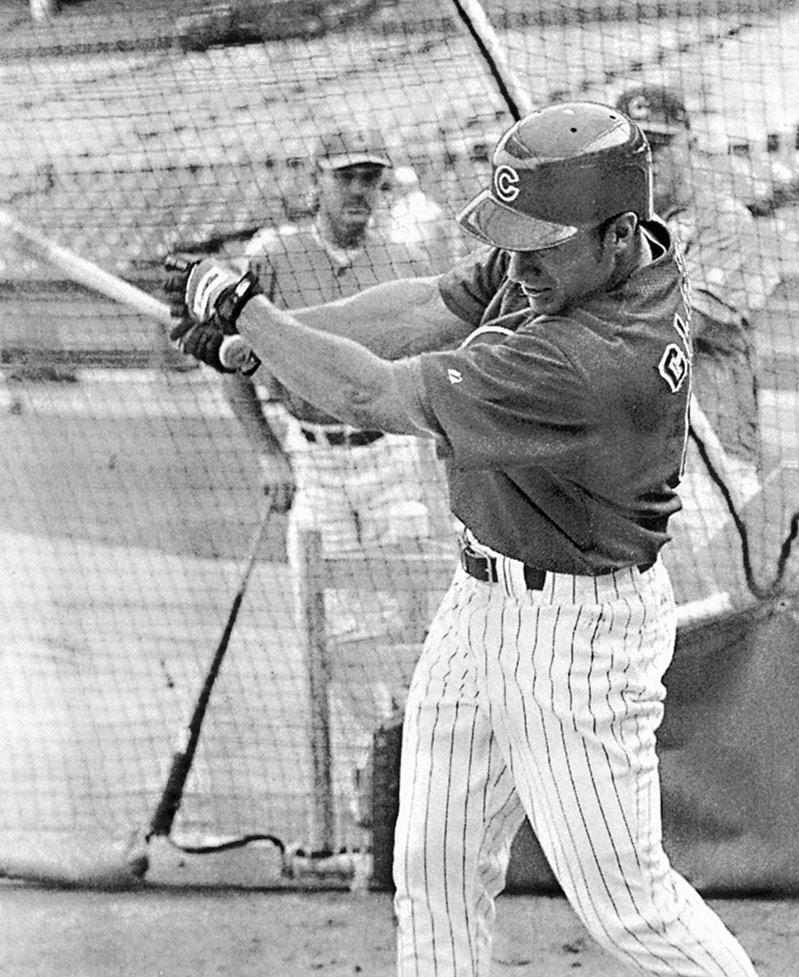 Gload was Suffolk County's Carl Yastrzemski player of the year in the 1994 season, during which he hit 20 home runs, including three into the parking lot at St. Joseph's College in the county championship game, a game that Eddie Cardieri, the head baseball coach at the University of South Florida, had come up to see at Ed Bahns's behest. Cardieri was later to say that his recruit was, power-hitting aside, the best defensive first baseman he'd ever seen.
"He was a terrific player," said Jim Nicoletti, who coached baseball at East Hampton for two decades, a span that included the strong teams of the '90s on which Gload, Meyer, and Alversa played.
"He also played varsity soccer and basketball, for all four years," Nicoletti said of the East Hampton High School Hall of Famer. "But baseball was his first love. . . . He didn't say a lot, he was quiet, but he was a leader by example, and the other kids looked to him. Those four years that he played for me were the four best years in East Hampton baseball history."
Nicoletti recalled giving Gload the number 22 jersey for a special reason. "Number 22 was always the number that went to the top kids from Springs. For a kid to come out of Springs and get number 22 was an honor. He didn't ask for that number — he took what he got and was happy to get it. At the time his favorite player was Will Clark, the first baseman for the San Francisco Giants. Will Clark wore number 22 and that was a coincidence, but it excited Ross when he got that number."
Nicoletti, who lives half the year now in Bradenton, Fla., plans to attend the May 2 game. "I'm thrilled," he said, "to see what they're doing. It's pretty cool."