A rally to support David Peralta, the 18-year-old from Springs who underwent emergency surgery after an alleged road rage attack in August in the parking lot of the Chase Bank in East Hampton, will be held at East Hampton Town Justice Court on Thursday at 9 a.m., and a GoFundMe campaign has been started to assist his family with medical expenses.
Charles Harrison Streep, 31, will have a virtual court date on Thursday on second-degree felony assault charges in connection with the attack.
Witnesses told police that on Aug. 24, after Mr. Streep ran a stop sign and his car almost collided with Mr. Peralta's car, Mr. Streep followed him into the parking lot, where the incident escalated, with Mr. Streep allegedly choking Mr. Peralta until he was unconscious and slamming him into the pavement after using racial epithets. 
Mr. Peralta went home, but was rushed to Stony Brook University Hospital later that day, where surgeons performed an emergency craniotomy for bleeding in the brain. His family anticipates a lengthy recovery. Mr. Peralta is suing Mr. Streep for battery, medical expenses, and more, asking both compensatory and punitive damages.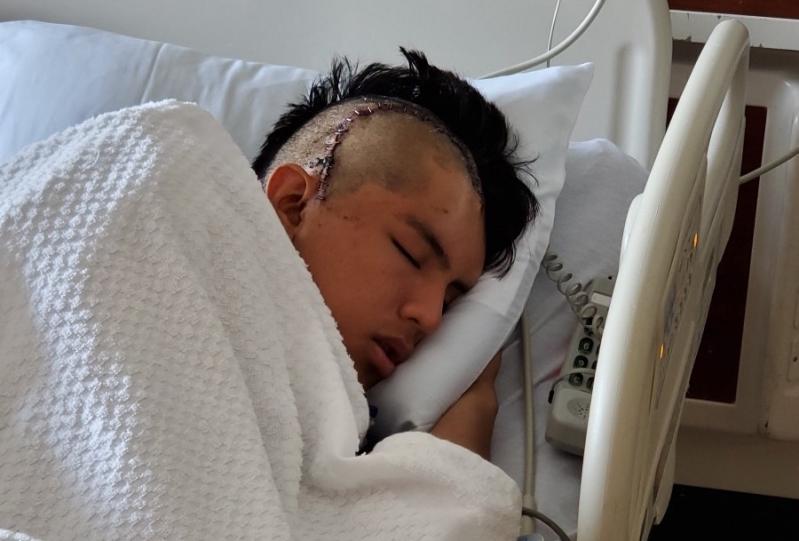 Mr. Peralta worked as a server at Dopo la Spiaggia, an East Hampton restaurant, and a co-worker there has set up a GoFundMe page to help raise money for his medical bills, which are said to be approaching $100,000. The page can be found by searching "Help David East Hampton" at gofundme.com.
Those who plan to attend the rally on Thursday have been asked to text "David" to 631-827-2378 and to bring signs in support of him. 
Edmond Chakmakian, Mr. Peralta's lawyer in the civil suit, confirmed that Mr. Streep would have another criminal court appearance on a date yet to be decided, though shortly after Thursday. Because of the seriousness of the charge, the case will be transferred to Suffolk County Supreme Court in Riverhead. Mr. Streep's attorney, Andrew J. Weinstein, declined to comment.