After beginning his Monday Covid-19 briefing by thanking front-line workers, Suffolk County Executive Steve Bellone went on to thank those taking part in demonstrations here sparked by the killing of George Floyd in Minneapolis for doing so peacefully.
He acknowledged the concern that when people gather to protest they increase their risk of infection. "We want people to be able to protest and to express their First Amendment rights, but we want people to do that safely," Mr. Bellone said. "That's why at protests, we had officers handing out face coverings. . . ."
Describing Mr. Floyd's killing as "terrible," he said he supports protesters' rights to voice their frustrations. "We are praying for peace in our country," the county executive said.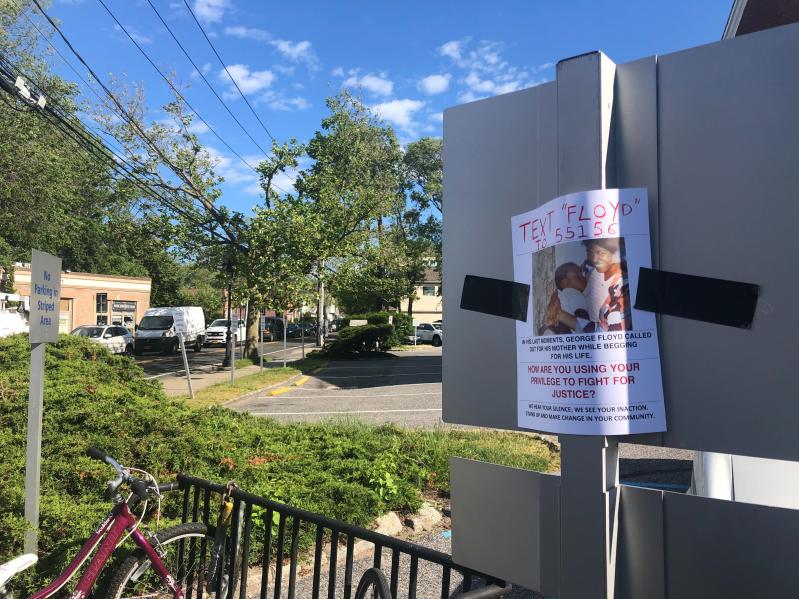 ---
As for Covid-19, "our numbers are declining, but there is still so much pain and anguish out there in our community and in our county and in our country today," he said, noting that the road to recovery "will be a challenge."
As of Monday, 39,705 people had tested positive for Covid-19 in the county, an increase of 62 from the day before. "That's a very good number," Mr. Bellone said. Another 14,138 had tested positive for the antibody. The most recent number for hospitalizations countywide was not available, but based on the Saturday numbers Mr. Bellone said he felt "fairly certain that we will have entered the month of June with the number of people in our hospital's with Covid-19 in the 200s."
He reported that of the county's 3,120 hospital beds, 1,193 were available, meaning the county is at 62-percent capacity. Of the 601 intensive care unit beds, 287 were available, meaning Suffolk is at just 53-percent capacity, "so there is significant capacity there on I.C.U. beds."
Asked if he was concerned that as the economy begins to reopen and the weather gets warmer people were becoming less disciplined in practicing social distancing and taking other measures to stop the spread of the virus, Mr. Bellone urged people to "think about what we've been through, what we've experienced, what we've come through . . . and moving forward how we prevent sliding back in any way."
If people continue to be smart and exercise caution, he said, "we can reopen our economy safely, get our recovery really going, and get to a better place."