Five candidates, only one of them an incumbent, are competing for two seats on the East Hampton Town Board. Councilwoman Kathee Burke-Gonzalez, running on the Democratic and Working Families ticket with Cate Rogers, hopes to win a third term on the board. Also running are John Whelan on the Independence line, and Joe Karpinski and George Aman on the Republican and Conservative tickets.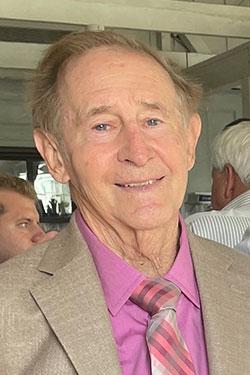 George Aman (R,C)
George Aman, who had a 40-year career in education and served a term on the East Hampton School Board, is running on the Republican and Conservative lines for one of two open East Hampton Town Board seats.
In an interview this week, he described himself as an advocate for senior citizens and as someone who listens and asks a lot of questions.
"I'm unhappy with a lot of decisions the present board has made. They are leaving things out and making bad decisions," said Mr. Aman, a Northwest Woods resident. "I think I could make better decisions and join in the discussion with better reasons than the present board has done on many occasions."
An encounter with a security guard last year at the East Hampton High School running track, Mr. Aman said, led him to seek town board office.
"During the pandemic, I thought that a good use of the high school track was for seniors like myself who wanted to work out, walk, jog, run," he said. "There was constantly a guard there protecting it from people like me so that we wouldn't get on it. . . . The [Y.M.C.A.] RECenter, the school district, and the town took no action to provide exercise opportunities for people like myself. I felt like that should not have happened."
If elected, Mr. Aman said, among his priorities would be moving the town's proposed senior citizens center along at a quicker pace. He also said he would like to improve the town's recreational facilities on Stephen Hand's Path so that the perimeter walking path and playground are safer. And he wants the town to "take another look at affordable housing."
"We ask workers to work here for relatively low wages . . . and yet they're expected to live here in some way with the lack of affordable housing," he said. "What's the alternative? Live in Riverhead or someplace further west, and then commute back and forth to East Hampton? Not a good plan."
East Hampton at present has no requirement that its municipal employees need to live within the town.
Mr. Aman supports keeping the town airport open "but regulated to a larger extent than it is now." With regard to renewable energy, he likened the offshore South Fork Wind farm to the failed Shoreham nuclear power plant. "They inflicted a bill on homeowners and property taxes. . . . Is it a huge amount of money? No, but many years after a supposedly great idea, the fact is we're still paying for it," he said. "I could see the same thing happening with the wind farm. We'll suddenly find out that the cost per kilowatt hour is significantly greater than what we're paying now."
Mr. Aman was a math teacher in public schools and at the college level, and spent 10 years as Amagansett School District superintendent. He was also a volunteer for Meals on Wheels and did pro bono tutoring for economically disadvantaged children. He described himself as a skilled writer and orator.
As he reaches out to voters, Mr. Aman has been handing out copies of the U.S. Constitution and the Declaration of Independence. "We really need to get back to the basics that our forefathers used to create those two instruments that we've gotten away from, I'm afraid," he said.
Kathee Burke-Gonzalez (D, WF)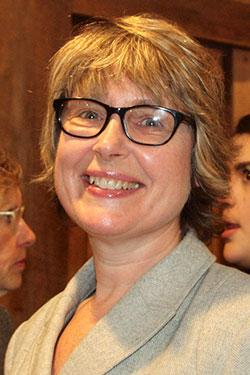 Councilwoman Kathee Burke-Gonzalez is seeking a third term on the town board. She is the board's liaison to the town's Human Services Department, which mounted a herculean effort to keep the town's senior citizens safe, nourished, and healthy during the Covid-19 pandemic. The department delivered almost 88,000 meals to senior citizens, and saw a more than fourfold increase in meal delivery from March to April 2020, with even greater demand later in the year.  
She hopes to be re-elected so that she can shepherd the town's new senior citizens center to completion, she said during the Village Preservation Society's candidates event earlier this month. The town board will announce its choices for architectural design and engineering firms next month, having recently acquired Amagansett property on which to build the center. 
Ms. Burke-Gonzalez said during the East Hampton Group for Good Government debate on Oct. 11 that she has "taken the lead" on East Hampton Airport for the last eight years. She and her colleagues on the board had sought to mitigate noise by passing local laws restricting the noisiest aircraft and imposing curfews in 2015. They were struck down in a 2016 federal appeals court ruling, after being in place for two summer seasons. 
"Now we can solve this problem," she said, citing the board's months-long effort to gather facts and gauge public opinion as to the airport's future. "I would like to see a modified airport," she told the Village Preservation Society. The town board must "thread the needle, and figure out how to bring meaningful relief to Wainscott," where the airport is situated, "and surrounding areas." But, she said at the G.G.G.'s debate, "I cannot support restrictions that will divert traffic to Montauk," where residents are worried about that very scenario, should East Hampton Airport be closed or jets and helicopters prohibited there. She recommended a curfew at East Hampton Airport, such as is in place at Montauk's privately owned airport.
She is also proud of her record on the environment, and told the Village Preservation Society, "I was very excited to get the endorsement of the Sierra Club."
Joe Karpinski (R,C)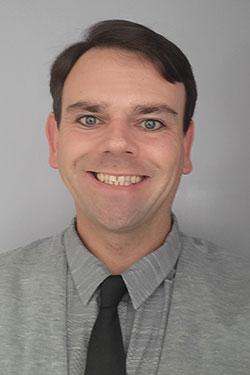 Running for an East Hampton Town Board seat on the Republican and Conservative tickets, Joe Karpinski says he wants locals like him -- a hard-working family man, 38 years old, goal- oriented, a member of the Amagansett Fire Department -- to be able to stay local.
But his goal isn't just to reach members of his own generation. With a platform that includes making progress on the new senior citizens' center, turning on the cellphone tower at the Springs Fire Department, more effectively managing land use and coastal resources, and keeping the town airport open in a scaled-down form, Mr. Karpinski is banking on appealing to not just East Hampton Republicans but also voters not registered with a particular political party.
In an interview this week, he said his philosophy is that the government "is not the grantor of your rights, it's the protector of your rights," and that he was motivated to run by a sense of civics and patriotic duty.
"I want to get stuff done," Mr. Karpinski, a third-generation Amagansett resident, said in an interview this week. "Everything we're talking about in this election is the same stuff that was in the 2017 election. Some things that we're talking about are decades of neglect. I just want a clear path to get things done."
Mr. Karpinski works full time in the tree care business, managing plant health and pests. He graduated in 2006 from Kutztown University with a degree in history. It gives him a perspective on the "templates" that apply to policy across a wide range of topics, he said.
About renewable energy, Mr. Karpinski said he questions the offshore wind farm, and said "less construction" is the way to go. He suggested better ways to go would be to place solar panels on utility poles, for example. He opposes shoreline hardening through the use of geotextile infrastructure. He also favors imposing tree replanting requirements of five years -- the time it takes for new trees to begin to thrive -- on homeowners who violate clear-cutting rules.
Mr. Karpinski questions the town's approach to affordable housing, which he said encourages too much longtime reliance on public housing systems. He said he would like to implement a system of 10-year leases, maximum, to encourage people to "move forward."
"It's a stepping stone. I think that's what people forget when it comes to affordable housing," he said. "It's to help you stay in the community, assimilate yourself into the community, and then you move out, you get a home. . . . It's not a lifetime thing."
Mr. Karpinski, along with his G.O.P. running mates, did not take part in the virtual debates held by the Group for Good Government and other organizations, and said his party's suggestions for the debates' formats were ignored. "I felt that they wanted to keep us out," he said, noting his preference for in-person events. If elected, he wants to bring back in-person town board meetings.
"It's not that it was ever my goal to be running for political office. . . . At the end of the day, civics and patriotic duty -- we all should take it up," he said.
Cate Rogers (D, WF)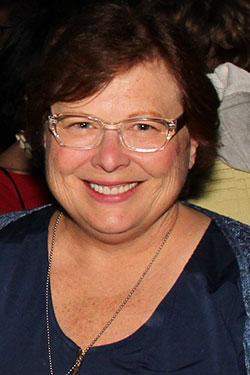 Until earlier this year, Cate Rogers was chairwoman of the East Hampton Democratic Committee. She served for nine years on the town's zoning board of appeals, and was its vice chairwoman from 2011 to 2018. She has also been a member of the town's nature preserve committee, its energy and sustainability committee, the Springs Citizens Advisory Committee, Win With Wind, and Wind Works Long Island. "The key to public service is bringing people together," she told the Village Preservation Society. 
Ms. Rogers received Climate Reality Project training and has served as a mentor at subsequent trainings. Climate change, she said, is manifesting locally, pointing to the southern pine beetle infestation and docks that have been, or will be, raised due to rising sea levels. "We have to plan for a future of sea level rise," she said, and "look at downtown Montauk with a hard look at how much resiliency there is." 
The town should press a transition to electric vehicles, she said.
The increasing density resulting from development and larger houses is "a wake-up call to let us know we have to preserve the nature of our community while we deal with changes that are inevitable," she said. "We can do something about maximum house size."
At East Hampton Airport, "the status quo is completely unsustainable," she said. "Doing nothing is not an option." She advocates restricting air traffic there, but "planes will still fly to Westhampton Beach." 
If elected, she pledged to work toward completion of the emergency communications upgrade, "be part of a practical, doable, permanent solution for the airport, end nitrous and phosphorous pollution into waterways, [and] build affordable housing." She supports the Peconic Bay Community Housing Fund Act, which authorizes each of the five East End towns to establish a community housing fund if voters approve it in a townwide referendum in 2023. "With rising house prices, to sustain our community we need those funds," she said. She supports eminent domain proceedings at the beach known as Truck Beach on Napeague in order to protect public access, which she said is "one of our most important directives for our quality of life in East Hampton."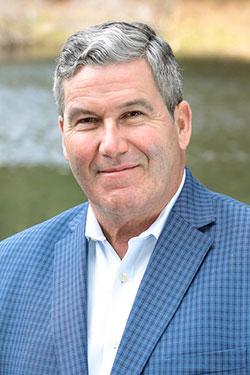 John Whelan (I)
John Whelan, an architect and chairman of the town's zoning board of appeals, sought but did not receive the Democratic Committee's endorsement at its February nominating convention. 
"I think 12 years is too much," he said in reference to Councilwomen Sylvia Overby, who is midway through her third four-year term on the board, and Ms. Burke-Gonzalez, who is seeking a third term. While he speaks highly of his opponents in the race, "I am running on bringing my background" in architecture and planning to the town board, he told the Village Preservation Society. 
"I am a team player," he said. "On the Z.B.A., I like to be respectful to the public. We need a level of civility at the town board, congeniality." 
"I feel I can really work with the board, and would focus on affordable housing first," he said, as well as East Hampton Airport, "green space, and promoting as much [community preservation] funding as possible." 
Affordable housing, he said, "is key to so many things that involve our community, lifestyle, and economic well-being, especially for year-round citizens." The town must build affordable housing, and "we need it to be designed well" using green construction practices. He would like the town to buy houses to add to its affordable housing stock. 
He supports a temporary closure of East Hampton Airport and "legislation that cannot be challenged" and "would not take years of litigation." Upon its reopening, jets and commercial aircraft should be prohibited, as well as helicopters except for emergency use. "I'd like to see the property repurposed as much as possible," he said, effecting a reduction in its carbon footprint and "quality of life of the whole town." The town should buy Montauk Airport, he said, or condemn the property if necessary. 
He is an advocate for green jobs and renewable energy, he said. "We have to deal with climate reality, go toward net zero" carbon emissions, he said. He advocates adoption of the NYStretch code, which requires higher energy standards on new construction and substantial renovations.
__
Correction: Due to an editing error earlier version of this article incorrectly described Cate Rogers as a former chairwoman of the East Hampton Town Zoning Board of Appeals. She was a vice chairwoman.