They seem like national holidays these days. I'm not referring to National Fruitcake Toss Day or National Bubble Wrap Appreciation Day (yes, they do really exist); I'm talking about Black Friday and Cyber Monday. For better or worse, these two days are marked on many a household calendar, and just about every consumer has latched on to them with great enthusiasm.
Full credit and accolades go to the marketers and retailers for making these days what they have become: behemoth events that are excessively hyped to extract as much cash and credit from your wallet, laptop, tablet, or iPhone.
It is a phenomenon that has taken over even the national headlines. The latest on what's going on with the impeachment hearings of our commander in chief were overshadowed by the gigantic price cuts and sales offered by just about everyone selling a product or service. Much like fish, we are hooked.
Having been a part of the corporate world for 30 years, I can unequivocally say from direct experience that productivity during those two days is at a minimum. Meetings and conference calls are basically nonexistent, while those at their desks focused on their computer screens are actually scouring the internet for the latest and hottest sale. Truth be told, I was guilty of this at times as well.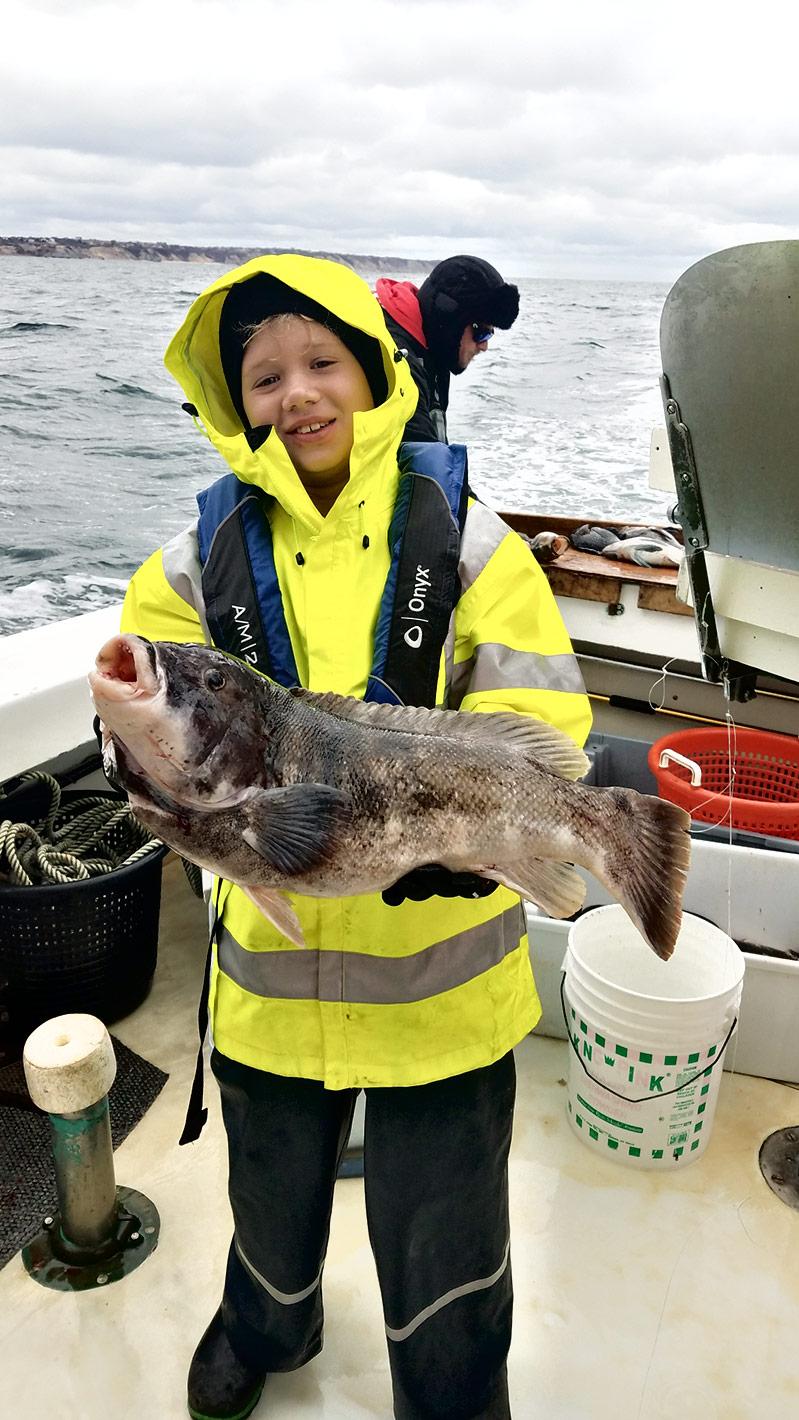 There certainly is some instant and convenient satisfaction in buying something online with only the touch of a few keystrokes. But for me it still does not replace walking into a local establishment to purchase any kind of goods or wares. It's especially true when entering a tackle shop.
It's not easy being the owner of such a store. Fewer people are fishing these days and the prominence of online transactions has pushed many of these independent operators out of business. The few that remain don't have it easy.
It's also the reason why I buy 99 percent of my tackle and bait needs from these proprietors. Developing and maintaining such a close personal relationship can never be matched by an online transaction.
"It's a tough business to be in for sure," sighed Harvey Bennett of the Tackle Shop in Amagansett. Bennett, who has operated his store for nearly 40 years, has seen the ebbs and flows of the business and the many challenges it brings.
"Before you even sell a package of bait, you have an enormous amount of expenses including insurance and rent, which only increase every year. You have to pay up front for what you need in the shop, plus you have the long hours in season. You don't ever have a day off. It wears you down at times."
"It gets tougher every year," agreed Ken Morse at Tight Lines Tackle in Sag Harbor. Morse, who has been in business for almost 30 years, has recently introduced a new website.
"I'm hoping the site will attract some more people to purchase some tackle, gift certificates, and other goods," he said. "The reaction so far has been good." Those who sign up for his newsletter at tltackle.com will receive a 25 percent discount on their next purchase.
So, as you scramble to find that perfect holiday gift for the angler you know, don't overlook your local tackle shop. Proprietors of the shops above or others mentioned often in this column, like Mrs. Sam's Bait and Tackle in East Hampton or Paulie's Tackle Shop in downtown Montauk, are experts in providing direct guidance and service that no computer screen could ever do.
As the season for many continues to wind down, the fishing for sea bass, blackfish, and cod remains good on those days when the winds don't blow. Capt. Michael Potts of the charter boat Bluefin IV managed to get out a few times over the past week to score some excellent catches that also included some large-size haddock, a nice early holiday surprise.
The Viking Fleet has also done well with late-season catches of porgy, sea bass, blackfish, and cod. Note that if blackfish are your game of choice, you better get out there soon, as the season draws to a close on Dec. 22, while sea bass season ends on Dec. 31.
As per striped bass, the season will come to an end on Sunday. That's also the day that Harvey Bennett will hold his annual end of season fishing contest and raffle to benefit underprivileged children in the Dominican Republic. To recap: A $20 ticket gets you a chance to win a Shakespeare Ugly Stick surf rod and matching reel, and everyone is entered into his end-of-season fish contest, in which any fish landed and weighed, from salt or fresh water, can be submitted. The angler with the largest fish will receive a Shakespeare surf reel.
"There are still some small bass around the ocean beaches and Napeague, where Rick Spero has caught well," said Bennett, who has put his famed Volkswagen beetle vehicle appropriately named the Fish Bug up for sale. The lime-green car has been a fixture in front of his storefront off Montauk Highway for many years.
—
We welcome your fishing tips,
observations, and photographs at