"The McCartney Legacy"
Allan Kozinn and Adrian Sinclair
Dey Street Books, $35
Quick: What was Paul McCartney doing on the evening of Feb. 17, 1970?
You don't know? And you call yourself a fan? Okay, I'll tell you: After a day at Morgan Studios in London, he went home and watched the Joe Frazier-Jimmy Ellis heavyweight championship boxing match, which had taken place the evening before at Madison Square Garden. He then changed the channel from BBC1 to ITV and "The Tribe That Hides From Man," a documentary about an effort to contact the Kreen-Akrore people of the Brazilian rain forest. 
Why is this significant? Only because it inspired the last track on "McCartney," the musician's first post-Beatles release, issued just a few months later. "Kreen-Akrore" is a bizarre track, probably no one's favorite by one of the greatest songwriters of this or any era. But this detail is one among so many in "The McCartney Legacy: Volume 1," a mammoth tome that documents seemingly every waking moment in the life of Mr. McCartney, a longtime, part-time resident of East Hampton Town, across just four years, 1969 to 1973. 
Drawn from a wealth of contemporary media reports and more recent interviews, Allan Kozinn, a former music critic and cultural reporter for The New York Times, and Adrian Sinclair, a documentary film editor and producer, have written a definitive account of Mr. McCartney's foray into a world without the band into which his identity had been so deeply woven since adolescence. 
"The McCartney Legacy" is probably not for the casual fan, but it is filled with revealing accounts that this fanatic hadn't previously known, no small feat after all these years and all those biographies. While the inspiration for "Picasso's Last Words (Drink to Me)" is fairly well known (it involves Dustin Hoffman and Jamaica), that of the song "Band on the Run" probably is not (a meeting in London with George Harrison and Ringo Starr, part of a yearslong effort to dissolve the Beatles' legal entanglement).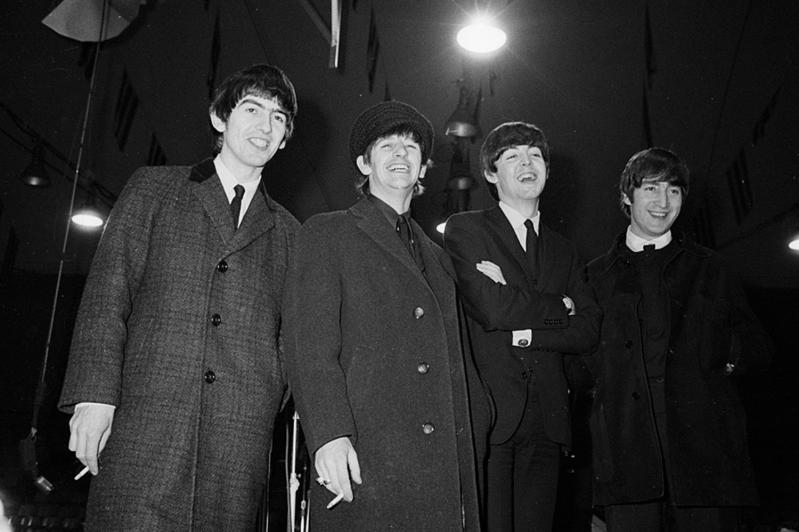 Of course, music is the primary focus, and the Beatles' final recording sessions and those for the albums "McCartney," "Ram," "Wild Life," "Red Rose Speedway," and "Band on the Run" as well as a handful of singles including "Live and Let Die," a hit for the James Bond franchise, are meticulously documented. Ditto tours in Europe with his new band, Wings, and a sometimes-cringeworthy 1973 television special. 
But also documented are the inevitable hassles of a man of his stature, including Allen Klein, who assumed management of the Beatles over Mr. McCartney's strident objection, a huge fortune tied up in a yearslong contract, and an open fondness for cannabis, which brought some negative publicity and problems obtaining a visa. 
Armed with abundant evidence, Mr. Kozinn and Mr. Sinclair depict a still-young man initially bereft and adrift, drinking excessively to soften the pain of the Beatles' dissolution while hiding out with his new family on his farm in remote Scotland. He starts anew, recording with a spartan setup at home as his confidence slowly returns. Instead of assembling a supergroup, he gathers lesser-known musicians and embarks on a novel approach to success: a tour that sees five hippies showing up unannounced at universities and offering to play, for a nominal fee, to the disbelieving students. 
It's the opening to a narrative that Mr. McCartney has told before, notably in the 2001 documentary "Wingspan," and it is broadly accurate: having come from provincial England and taken over the world with Mr. Starr, Harrison, and John Lennon, he achieved the feat a second time, culminating in a string of hit albums and a Wings' world tour of 1975 and '76. But we will have to wait for Volume 2 of "The McCartney Legacy" for an exploration of those years. 
The reality, of course, was not so tidy. Mr. McCartney relishes being part of a band, yet his unchallenged control was a must; this tension plays out predictably, culminating in the guitarist Henry McCullough and the drummer Denny Seiwell announcing their resignation on the eve of the band's star-crossed trip to Nigeria to record "Band on the Run." They and the guitarist Denny Laine are given a minimal wage, see promises of partnership and riches go unfulfilled, and watch as Mr. McCartney buys a Lamborghini and jets around the world with his family. They and their wives are horrified by their accommodations at the Scotland farm, where rehearsals take place, finding them barely fit for livestock.
And Mr. McCartney was stung, repeatedly, by his former bandmates' assessment of his new music. Lennon was especially cutting, famously answering Mr. McCartney's subtler lyrical digs in his 1971 track "How Do You Sleep?" with Harrison's electric slide guitar seeming to second Lennon's insults. 
The critics were more than eager to pile on. Mr. McCartney was lambasted for his wife's membership in Wings. The late Linda McCartney was a knowledgeable rock-and-roll fan but a trainee on the keyboard (her bandmates weren't always pleased with the arrangement, either). Coming on the heels of "Abbey Road" and "Let It Be," perhaps they can be forgiven, this time, for pronouncing tracks like "Another Day," "Bip Bop," and the 46-second "The Lovely Linda" pablum. Needless to say, his decision to record a rendition of "Mary Had a Little Lamb" did not help, within or outside of Wings. His early solo efforts pale a bit further when stood alongside Lennon's "Imagine" or Harrison's three-disc magnum opus, "All Things Must Pass." 
Like Lennon, Mr. McCartney seethed at Bloody Sunday, the 1972 demonstration in Derry, Northern Ireland, in which British paratroopers shot and killed 14 Catholics and wounded 13 others. In the authors' lengthy examination of the aftermath, Mr. McCartney wins some credibility: Wings' "Give Ireland Back to the Irish" was banned by the BBC. The same year, the band's terrific uptempo rocker "Hi Hi Hi" acquired the same distinction, if for a different reason. 
"The McCartney Legacy" is most engrossing in its account of the Lagos sessions that produced "Band on the Run." Suddenly down a guitarist and a drummer, Mr. McCartney rises to the occasion, playing the instruments himself (along with his wife and Mr. Laine, formerly of the Moody Blues and the only other constant throughout Wings' lifespan). It's a tale of adventure and danger: A stoned McCartney is spellbound by the legendary Fela Kuti's performance, accused by same of recording in Africa in order to steal its music, mugged at knifepoint by a gang of thieves, and, the next day, suffers chest pains and faints in the studio. Nonetheless, he manages, in that bare-bones studio, to record the bulk of his first post-Beatles masterpiece. 
Even for a superfan, "The McCartney Legacy" is a slog, at first, but soon something to look forward to. At 672 pages (and another 40 of notes and acknowledgments), it is not for everyone, but it is for a lot of us. It was with mixed emotions that I arrived at page 672 and the words "To be continued. . . ."