"As It Turns Out" 
Alice Sedgwick Wohl
Farrar, Straus and Giroux, $28 
As it turns out, Alice Sedgwick Wohl discovered that her sister's true birth date was April 20, not the 18th, as she had thought prior to reading Vogue in 2015, when she spotted a headline that said, "Happy Birthday, Edie Sedgwick!" So writes the author of "As It Turns Out: Thinking About Edie and Andy." "That's . . . how I learned to my astonishment that even now, more than forty years after her death, Edie was famous."  
Her astonishment may also astonish readers who know the name Edie Sedgwick as long associated with Andy Warhol. A star in his early experimental films, she palled around with him in a flamboyant milieu of fame and fashion. Ms. Sedgwick Wohl claims that the aim of researching and writing "As It Turns Out" now was to find out about her famous sister, with the added agenda of writing to her brother Bobby, who died in a motorcycle accident decades ago. 
She had already given an extensive interview — if not word for word, echo for echo — about her family history to Jean Stein, the author, with George Plimpton (he knew the family well), of the much-lauded 1982 book "Edie: An American Biography," in which Alice was dubbed Saucie. Stein, she writes, had started out exploring a "Neverland," "Peter Pan" type, but wound up with a far more complicated story.  
Rather than explain, "As It Turns Out" continues the complicated story, with some revelations and disarming, tender insights about Ms. Sedgwick Wohl's famous sister and her world. Often begrudging, the book offers a gossamer sketch of a true American original. 
If a childhood of status and privileged access to education — and horses — can be called Dickensian, for Edie, the seventh of eight children to Francis Minturn Sedgwick (nicknamed Fuzzy) and the former Alice Delano de Forest, it was. A history of family depression compelled their doctor to advise the newlyweds not to have children; two sons, Minty as well as Bobby, met tragic ends, as did Edie, dying of a drug overdose at 28. 
Even with the significant age gap, sibling rivalry may account for an oft-derisive, resentful tone, as Ms. Sedgwick Wohl limns Edie's lack of education, and experience, expressing her amazement at Edie's reach. 
The eldest of this brood, the author remembers early stages of wealth, decline, and wealth again. After a brief time on Long Island, in Cold Spring Harbor, the family moved to California, where Edie was born and grew up on a cattle ranch, and managed to acquire Bobby's favorite horse — because, as Alice describes her, she was a brat who could get her way. 
Edie also espied their father "mounting" a married family friend and was slapped and drugged into believing she had not seen what she had in fact seen. According to Alice this formative event was critical to why Edie got on so well with Warhol, who, as she cites the poet Charles Henri Ford, cultivated a cold exterior the better to observe. Breaking free, Edie's rebellion against her family's rigid rules was more to prevent a return to the mental institution where she had spent nine months. Above all, Edie wanted a different life. She wanted to be herself.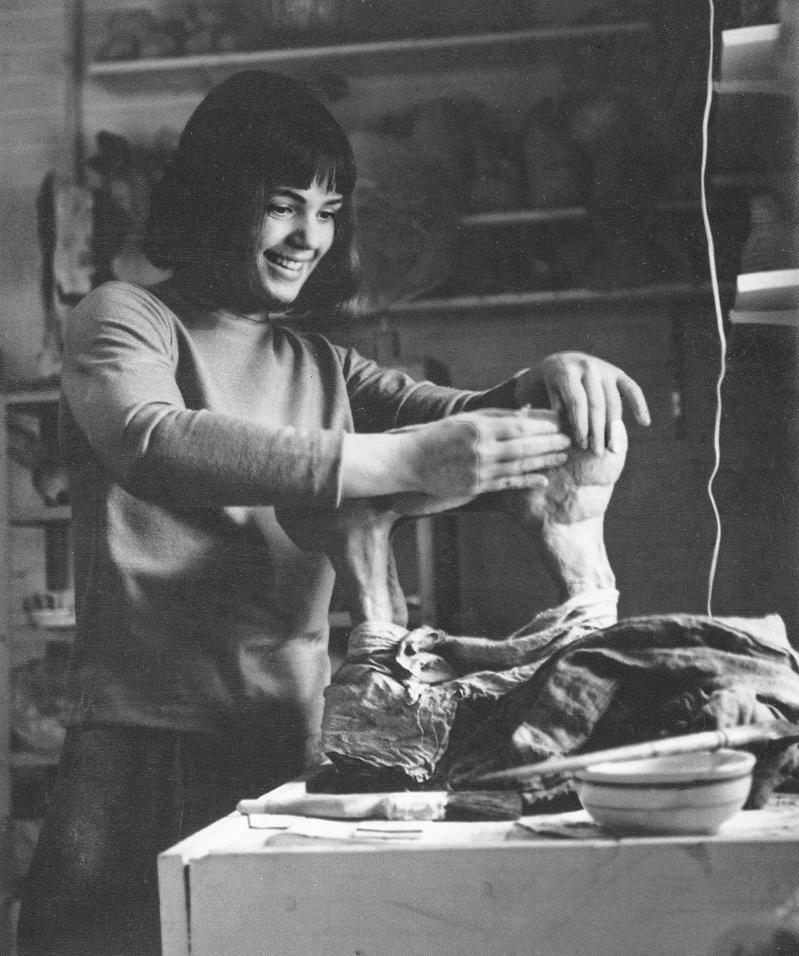 Fast-forwarding, Edie Sedgwick entered the New York scene in the 1960s and was instantly a hit. An incandescent natural beauty, she was much in demand. From their first meeting, at a birthday party for Tennessee Williams hosted by Lester Persky, a TV commercial producer, she and Warhol were inseparable, speaking every day. "She's so bea-u-ti-ful," Andy kept saying, awed.
"Andy used to say, 'I like beauties and I like talkers,' " according to Bob Colacello of East Hampton, a Warhol insider whose photographs of the artist's milieu are currently displayed at the Peter Marino Art Foundation in Southampton. His recent book, "It Just Happened," published by Ivorypress, documents Warhol's celebrity-studded scene at a later, post-Edie time. 
For the '60s parties, according to Ms. Sedgwick Wohl, Edie was the driving force, Andy merely her date. Dazzled, Warhol immediately wanted Edie to star in his film "Vinyl." By contrast, Alice was, by this point, settled, married, with a baby.
Well-educated, Ms. Sedgwick Wohl became a scholar and translator. Taking cues from the filmmaker Jonas Mekas, her astute appraisal of Edie's Warhol film oeuvre shows respect for her sister's artless art: With only a few gestures in "Vinyl," alongside cast members performing pornographic acts, Edie stole the show. Other films followed: "Poor Little Rich Girl," "Kitchen," "Ciao Manhattan," and "Outer and Inner Space," to name a few. She watched the lost films "Bitch" and "Face," becoming a Sedgwick movie expert. 
As were many women in Warhol's orbit, among them Baby Jane Holzer, Viva, Brigid Berlin, and the drag queen Candy Darling, Edie was a "superstar," defined, as she told Merv Griffin on his TV show, either as a joke, and thereby ridiculous, or fantastic. A fashion icon, she was at the forefront of the rage for black leotards, stockings, and long, dangly earrings. When she dyed her hair silver to match Andy's, she became a version of him. She had the look, kept in check by eating copious amounts of expensive food and throwing it all up.
Bob Dylan arrived in New York at around the same time as Edie and is mentioned as being a rival to Warhol, cautioning her against the artist's influence. Edie may have inspired a song or two, but nothing of their relationship is here explored. Nor is the polarity of these figures, Dylan as a Woody Guthrie-worshiping folk artist versus Warhol's Factory production of replicated goods. 
Patti Smith had a girl-crush on Edie and would travel to Manhattan to catch a glimpse of her. Ms. Sedgwick Wohl sees this fascination as all surface, embellished by the viewer: "She was looking at Edie in person, and what she saw was an image that accommodated her fantasy." Nora Ephron wondered what the attraction to this uneducated waif could be. In the end, Ms. Sedgwick Wohl, taking Ephron's view, sees the 1960s-era obsession with Edie initiating today's desire for selfies, influencers like the Kardashians, as well as the clichéd Warholian 15 minutes. 
Alice Sedgwick Wohl goes far to make the point that while many held Warhol responsible for Edie's demise, she had sufficient demons to have done herself in. Having diminished her once, ignoring this sister of a generation she could not share, she concludes her investigation with a spectral image, acknowledging that the ghost that haunts her cannot be fleshed out. "Is it possible that she was not a superstar after all, but more like a celestial body of another kind, composed of dark matter, knowable only by the gravitational pull that she exerted? I keep thinking about her, and I cannot say."  
Never having known Edie, she succeeds in reinforcing the deleterious effects of bad parenting and familial ambivalence.
---
Regina Weinreich is the author of "Kerouac's Spontaneous Poetics," editor of "Kerouac's Book of Haikus," and co-producer/director of "Paul Bowles: The Complete Outsider." She lives in Montauk and Manhattan.
Andy Warhol had a house in Montauk for many years. "As It Turns Out" will be released on Aug. 16.