"Going There"
Katie Couric
Little, Brown, $30
A few years back, I was standing behind the erstwhile television correspondent Katie Couric in a Bridgehampton grocery line. Like any self-respecting East Ender — whose brushes with celebrity exceed the national average — I feigned ignorance. But Katie wasn't having any part of it. 
"Oh my," she said, in a loud, cheerful voice to all and no one in particular, "a two-for-one sale. A two-for-one sale! That is such a good deal, can you believe it? Wow, we should all be taking advantage of this."
In no time flat, Ms. Couric had engaged us all in her very audible wonder, which was kind of confusing, to me at least. "Could she really be that excited by a sale?" I thought. "Does she not realize that her fame is creating a minor spectacle?"
The answer to that question came in "Going There," Ms. Couric's recent memoir, in which she spares no one, least of all herself, in coming clean on a 40-year career in on-air news reporting. 
"My parents would put my infant seat on the dining room table" as the youngest of four, she writes, "so the whole family could stand around and watch me — my first audience." 
An audience is what Ms. Couric has sought ever since, acing a popularity contest on a national scale. In the current twilight of her career, she has a knack for keeping that ball in the air, even apparently in a grocery line. "I never remember a time," she writes, "when I shied away from the spotlight. . . . I was never ambivalent about being recognized." She and her husband dubbed it HRF (high recognition factor) when fans were about to make a beeline.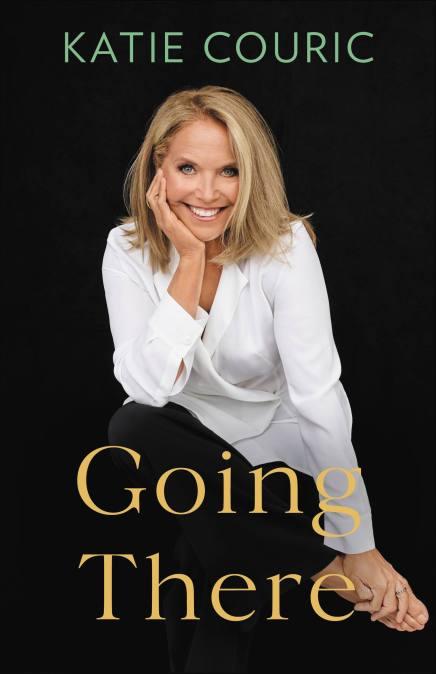 "Going There" charts Ms. Couric's scrappy rise from University of Virginia graduate to desk assistant with ABC News, to CNN, WTVJ in Miami, and WRC in D.C. She became a Pentagon reporter with NBC before soaring up the network's ranks to the "Today" show at 34 years old. There she greeted us bright and early each morning for 15 years with her signature Cheshire Cat smile. She relied on that smile, which lighted up even her "resting bitch face," to use her words, to win jobs and admirers even when her skills weren't yet up to par. 
"I'm not being modest when I say I was terrible live," she writes of her early reporting. In fact, Reese Schonfeld, then president of CNN, banned her from the air after a flubbed White House report. Later, in Miami, she donned thrift store clothes for an "undercover" story on housing that, she admits, "was an insult to homeless people everywhere . . . please, I beg you, don't Google it." 
Ms. Couric's honesty is breathtaking — as is, often, her assessment of colleagues and rivals. "Pillow-lipped" Deborah Norville, whom a gloating Ms. Couric replaced on "Today," is summed up as, among other attributes, "whip-smart, Phi Beta Kappa," but she wickedly adds that she "made her own clothes. Curtains too." She all but calls the "60 Minutes" correspondent Scott Pelley, when he was rumored to succeed her as CBS anchor, a country club phony.
But my personal favorite was her description of then-CBS president Les Moonves — who lured Ms. Couric into what would become her downfall at "CBS Evening News" — as a "close-talker with bad breath." The now-exiled Moonves, later a casualty of MeToo, will no doubt be relieved to hear that Ms. Couric liked him anyway. What fantasy fulfillment to bare all about those you don't have to tiptoe around anymore.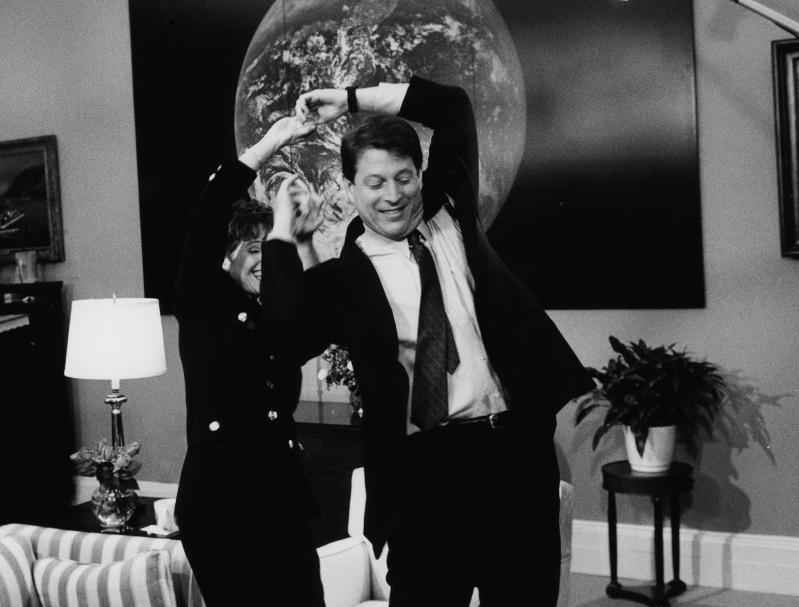 In bite-size chapters, Ms. Couric juxtaposes the big stories of the day — the L.A. riots, O.J., Columbine, 9/11, the Iraq invasion, presidential elections, and MeToo among them — with the details of her personal life, with an emphasis on the personal. As a young woman, she struggled with bulimia, which she finally kicked. She wooed and married Jay Monahan, a lawyer, and gave birth to two daughters, Ellie and Carrie. Nine years later, she faced her husband's terminal colon cancer, ultimately becoming a champion of early diagnosis and cancer research, famously broadcasting her own colonoscopy.
After Mr. Monahan's unspeakably sad death at 42, Ms. Couric dates and gets dumped repeatedly — twice by the same man, but who's counting? She takes up with a boy toy, 17 years her junior. I'm not sure that we need to know what she had for dinner on her blind date with John Molner, who became her second husband, but we find out. At least we are spared the details of what happened in the fantasy suite later on.  
If Ms. Couric is to be believed, it's her desire to live out the thwarted dream of her father to be a news correspondent that drove her working life, though I somehow doubt that her outsize ambition needed the push. Still, that as a girl she and her father signed off each night with "Good night, David! Good night, Chet!" in a reference to the hallowed "Huntley-Brinkley Report" adds a bit of magic to her tale. 
Along the way, she wrestles with the discovery of her Jewish heritage, Mr. Monahan's obsession with Civil War re-enactments, the death of her sister, and the transgressive sexual antics of her male colleagues, notably her "Today" co-host, Matt Lauer. She questions herself, repeatedly. 
Should she have fired her stalkerish nanny early on? Why did she not pay closer attention to Mr. Monahan while he was alive? Did she sense what the sexual predator Lauer was up to at some subliminal level? And, especially: Why did she skewer Elizabeth Edwards, the wife of the presidential candidate John Edwards, in an interview, after she'd been diagnosed with cancer? "The whole thing still stings," she writes. "If I could have just one do-over, this would be it."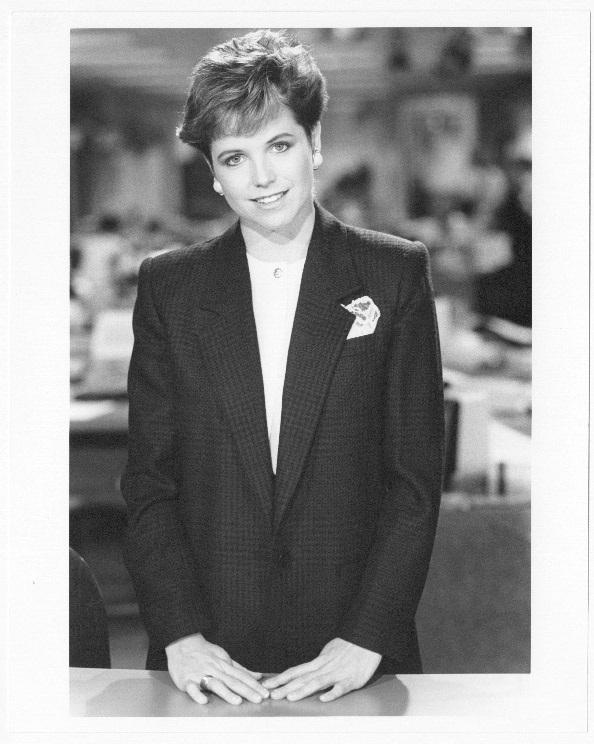 For a solid 300 pages, "Going There" goes everywhere intrepidly and carries the reader right along, a story that's no less entertaining because you know the ending. But by Part IV of Ms. Couric's narrative, in which she arrives at CBS to become the first solo nightly female news anchor, the tent poles collapse. There is the sense that she has overreached, though she chalks it up to sexism. "Gravitas," a la Walter Cronkite, is at odds with that Cheshire Cat smile. There's no getting around it.
Even to her own ears, her demands at CBS for an unprecedented salary, office and bathroom renovations, and her own production team begin to sound a little Madonna. Apparently, "America's Sweetheart had become a bitch on wheels," she complains of the rumors. But, really, who throws a 50th birthday party at Tiffany except an aspiring princess? You can well imagine why high-ranking CBS staffers might give her a cool reception if, in fact, as was reported, they were forced to take pay cuts to accommodate her salary. 
Still, Ms. Couric is right in the advice she often gives college graduates: "Sometimes you have to leap before you look! Take a risk, try new things! Get out of your comfort zone . . . even if it's uncomfortable." She had to take the CBS offer or wonder what might have been for the rest of her life. It just doesn't make pages and pages of riveting copy. 
In "Going There," Ms. Couric gets the final word on her brilliant career, which has segued into Katie Couric Media, the production company on which she and her husband partner. "It's magical, television; I know it made my dreams come true," she writes in her prologue. "But it is not the whole story, and it is not the whole me. This book is." 
Ms. Couric is exactly what we thought she was all along — a hard-working journalist with a winning personality who can't resist a two-for-one sale.
---
Ellen T. White, former managing editor at the New York Public Library, is the author of "Simply Irresistible," a book about romantic women in history. She lives in Springs.
Katie Couric has a house in East Hampton.