While fall is still a glimmer in the eye of those in bumper-to-bumper traffic on Montauk Highway, a few harbingers are beginning to make themselves known. Some of the most reliable indicators that a change of season is not far off are the late-summer teasers provided by the Hamptons International Film Festival for its October program.
This year, HIFF will celebrate its 30th anniversary with an extended 10-day in-person festival from Oct. 7 through Oct. 16 featuring world premieres and honors for Mariska Hargitay.
The festival announced Friday that Ms. Hargitay, who has a house in East Hampton, will receive this year's Dick Cavett Artistic Champion Award, to recognize her work in television and film as well as her advocacy for survivors of sexual assault. 
She has played Olivia Benson, a police captain, on the television show "Law and Order: Special Victims Unit" for more than two decades. In addition to her work as a producer on other documentaries, she was an executive producer of the 2017 "I Am Evidence," which tackled the nationwide backlog in the processing of rape kits and what it has meant for victims and law enforcement officials working on those cases. 
In 2004, she began the Joyful Heart Foundation to support survivors of sexual assault, domestic violence, and child abuse. Some of the foundation's initiatives support mental health needs of trauma professionals and male survivors. A recent effort has addressed the rape kit backlog with an online resource to track rape kit numbers and their status on a state-by-state basis. Ms. Hargitay has been commended with awards by several organizations for her advocacy.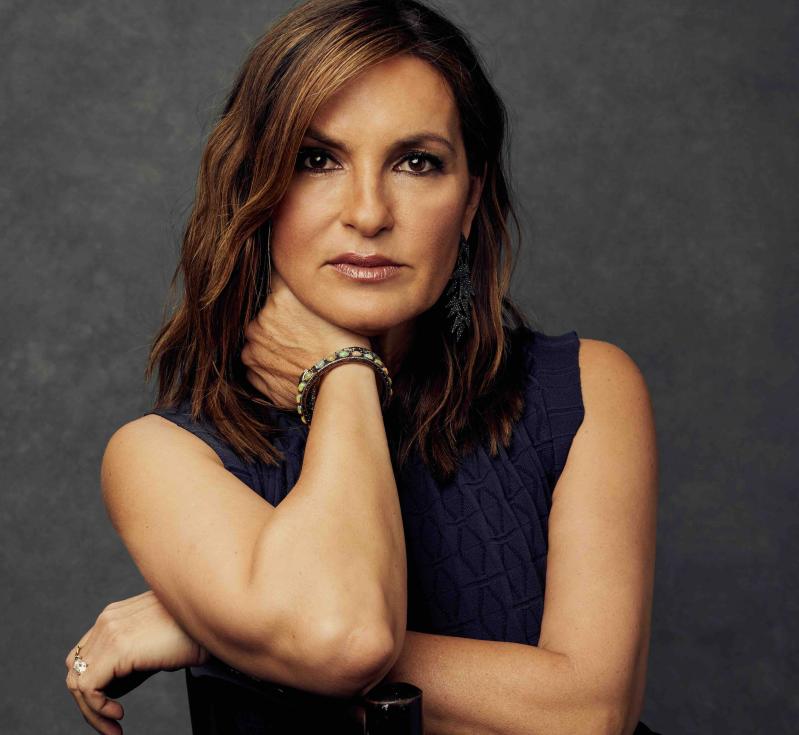 Anne Chaisson, the executive director of HamptonsFilm, called her "a role model for many across the globe for her acting career and her championing of causes around domestic violence," adding that she supports community causes on the South Fork as well.
In addition to several others, the festival announced five movies, all world premieres, that will be screened in October. Xavier Manrique's "Who Invited Charlie?" is part of the festival's Views From Long Island section. Shot here during Covid, it stars Jordana Brewster, Adam Pally, and Reid Scott as a group who fled to the South Fork whose lives are upturned by someone from their past looking for refuge.
The others: "January 6th," from Discovery+ and directed by ​​Jules and Gédéon Naudet, which looks at the Capitol riot from the perspective of the heroes, first responders, and survivors of the attack. "Pinball: The Man Who Saved the Game," directed by Austin and Meredith Bragg, stars Mike Faist, Crystal Reed, and Dennis Boutsikaris. "A Radical Life," directed by Ricki Stern and also distributed by Discovery+, is part of the festival's Films of Conflict & Resolution section. Its subject is Tania Joya, who was married for 12 years to John Georgelas, the highest-ranking American in ISIS. Rory Kennedy's "The Volcano: Rescue From Whakaari," distributed by Netflix, offers a minute-by-minute examination of an effort to save a group of tourists caught in a volcanic eruption on a New Zealand island in 2019. 
Also announced this week: "Decision to Leave" by Park Chan-wook, a narrative film about a detective investigating a mysterious death in the mountains. "Desperate Souls, Dark City, and the Legend of Midnight Cowboy," directed by Nancy Buirski, is the story of the making and the reception of the 1969 film. "Good Night Oppy," directed by Ryan White and distributed by Prime Video, is about Opportunity, a rover sent to Mars initially for a 90-day mission, which instead lasted for 15 years, providing the world with captivating images and invaluable data from the planet. 
The subject of "Call Jane," a narrative film directed by Phyllis Nagy and distributed by Roadside Attractions, is underground abortion providers before the passage of Roe v. Wade. "EO," to be shown in the Compassion, Justice & Animal Rights section, is distributed by Sideshow and Janus Films and directed by Jerzy Skolimowski. In it, a donkey explores modern Europe, meeting good and bad people along the way.
Passes and packages go on sale beginning Sept. 6. A weeklong special sale of Founder Passes will take place from Aug. 29 through Sept. 5.
This article has been amended from its original version to update the billing of the film "Pinball: The Man Who Saved the Game."