It has been no small feat for art spaces both commercial and nonprofit to pivot to an online setting after Covid-19 made closing public gathering spaces an imperative. 
Galleries and museums have embraced the challenge and are continuously finding creative approaches to present art and programs virtually. The Parrish Art Museum in Water Mill will offer its next exhibition entirely online. Its staff has spent weeks coming up with different ways to experience it through video and still images of the works and a full slate of interactive programs.
Yet the hunger remains for interactions with real art objects, and that need has led more galleries in East Hampton to find ways to make their art viewable by the public in ways that do not violate social distancing guidelines.
At the same time, "Drive-by-Art" will allow South Fork artists' work to be seen on their properties, near roads, or on highways. A map will be available at the website set up for the event. Warren Neidich, an artist and theorist in Wainscott, is behind the showing of around 50 artists who work in a variety of mediums. Mr. Neidich said he intended to "create a platform for experiencing artistic works in the public sphere brought on by the new realities of Covid-19."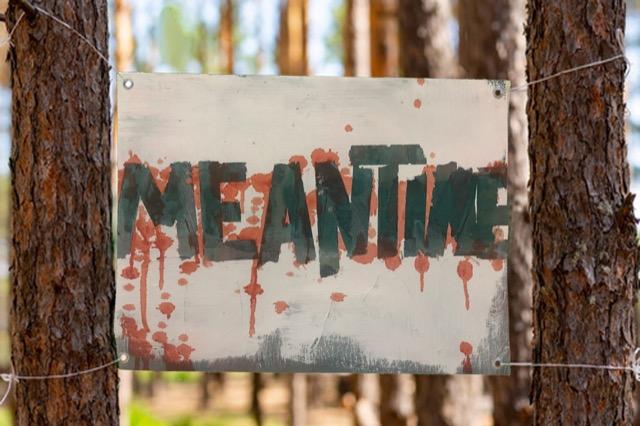 Some of the questions he hoped to answer were: "How could I use the concept of social distancing as a means to reinvent artistic pleasure? How could I find a new vocabulary to intensify the poetic voice of artistic practice above the din and cacophony of fear that suffocates us?"
Part of his strategy involved working with a group of artists, from Montauk to Southampton, who are diverse in terms of age, cultural background, and gender. Toni Ross, Eric Fischl, Jeremy Dennis, Saskia Friedrich, Philippe Cheng, Sally Egbert, Ryan Wallace, Laurie Lambrecht, Alice Hope, Bryan Hunt, Clifford Ross, Christine Sciulli, Darius Yektai, and Almond Zigmund are among the participants.
At East Hampton's Drawing Room, the upstairs gallery is not visible from Main Street and remains closed. Instead, the gallery will rotate works from its current online-only exhibitions of Hector Leonardi's and Sue Heatley's work in its ground-floor window. It will also stage individual works from the artists it represents by request for a "walk-by" or "drive-by" look.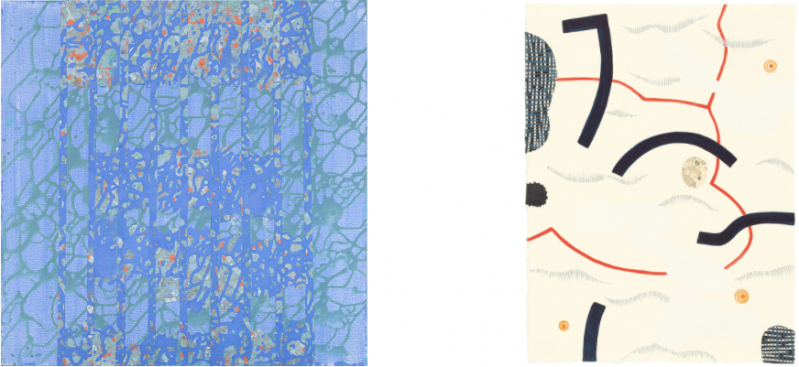 "We are noticing that if clients are already familiar with an artist's work, and have a feel for the technique, the palette, and the craftsmanship, then they can trust their instinct and their eyes in making a leap to buy from a digital image," said Victoria Munroe, one of the partners in the gallery. "The clients may even know the artist socially, as is the case often with our local community, and have been to his or her studio." 
Yet there is no comparison between selling art online and selling in person. "I would guess that 95 percent of our sales over the 16 years have been to clients who have not only seen the art they purchased, we have taken it to their houses for consideration. Maybe 40 percent of our walk-ins have looked at the website first. But sales from the site are rare." Ms. Munroe noted that the gallery's audience wants to be involved in the search for art, and not rely on consultants as many do. They "enjoy the acquisition of their art they live with, and do not warehouse," as those looking for an investment do.
Ryan Wallace said he knew he would install the current show at Halsey McKay Gallery in East Hampton whether he could allow people in the gallery or not. It has been on view through the windows for the past month, and he said he has kept the lights on "as much as we can." He said he hoped he would be able to welcome visitors inside soon. Henry Glavin's "Never Paint a Ladder" and Miranda Fengyuan Zhang's "All the Distant Places" will remain on view through May 16.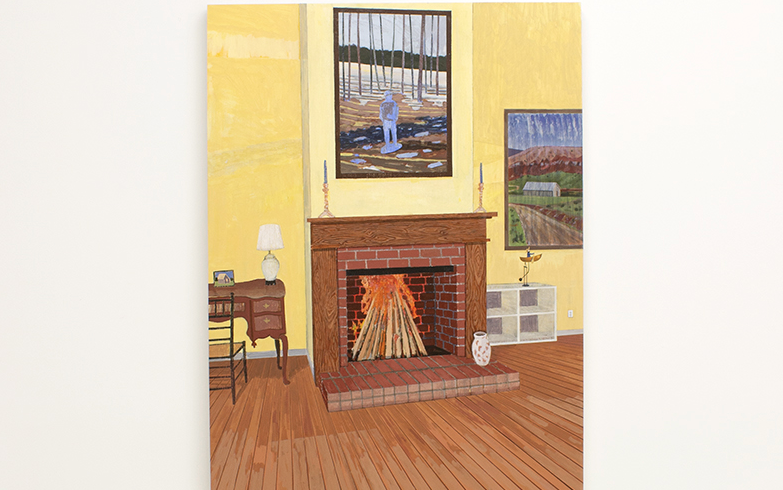 "We are proceeding as best we can to support our artists through the installing of the shows that they have worked so hard on. We are grateful to have a window that our audience can look in at any time," Mr. Wallace said on Monday.
When Tripoli Patterson planned a new show at Tripoli Gallery in Wainscott, he decided to install it and open up the space for private viewings. "Space," an exhibition of new ceramics and paintings by Sabra Moon Elliot, can be viewed online or by appointment through June 1. 
The show explores the artist's use of geometry, pattern, and movement to define space in its various forms: "outer space, inner space, compositional space, spaces we occupy, and spaces of the mind." As a continuation of the expansion online and real experiences, a virtual reception for the artist will be held through Instagram Live with @tripoligallery and @SabraMoon on Saturday from 6 to 8 p.m.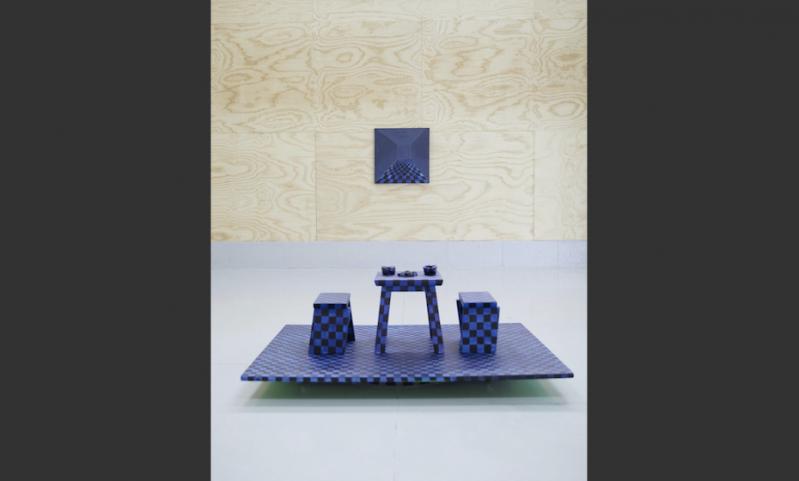 "My gallery is and always has been for the artists, first and foremost," said Mr. Patterson. "My responsibility in this partnership is to fight to make sure that the platform I have been creating for 15 years now remains a place for seeing new artwork of our immediate community and of our friends around the globe."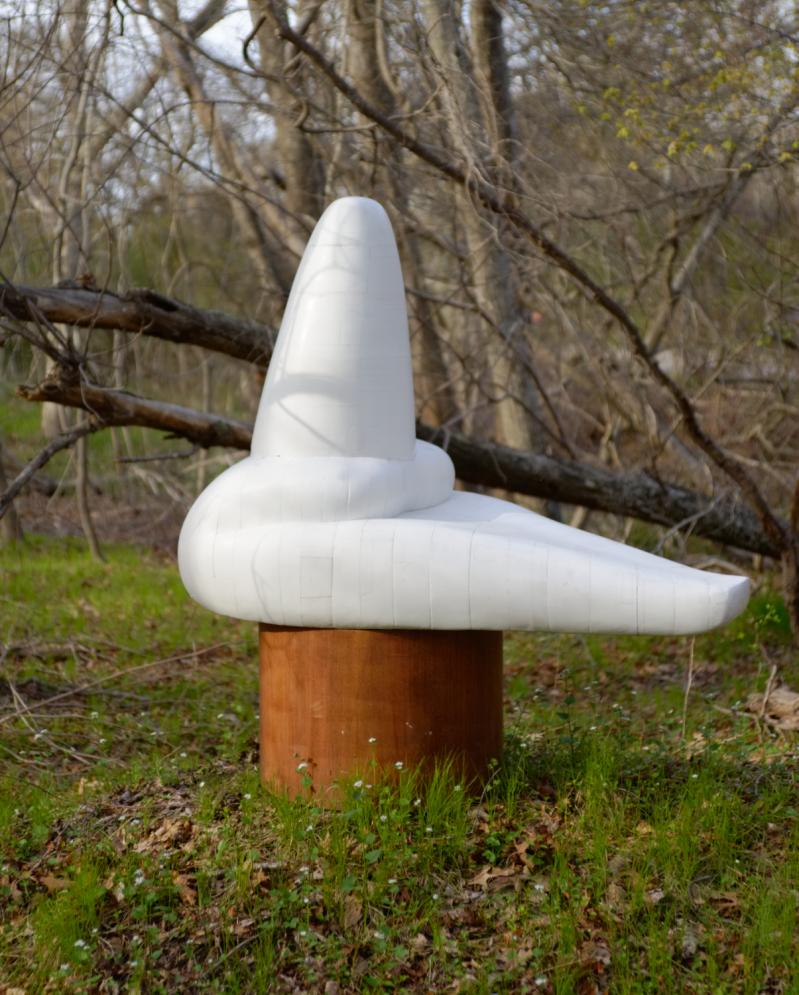 As Mr. Neidich has shown, it's not just the galleries that are looking at how to show art in creative ways. "Artists have more freedom in how they can offer the viewing of their art," Ms. Munroe said. "Drive-bys are amusing to hear about. I like the idea of clothesline art exhibits in open lawns. We are in for an imaginative array of exhibitions this summer. Let the creativity take over!"
The drive-by works will be on view Saturday and Sunday from noon to 5 p.m. The rain date is next weekend.