"Lance (in a Neck Brace)," a nine-minute film, almost didn't get made. "We pinched pennies whenever we could," said Devon Leaver, an Amagansett native who served as voice actor and executive producer. "We did a Kickstarter, but we couldn't hit that financial goal. I ended up fudging some numbers, and we made it work."
It's a good thing, because the film, which was written and directed by Chloe Aktas, Ms. Leaver's creative partner, will have its world premiere today at the Sundance Film Festival. "It's nuts," said Ms. Leaver. "We were not expecting it at all." Shot over two days during Christmas break in 2018, the film is a stylized dark comedy about a young man's attempts to avoid dealing with his emotions after a breakup.
Ms. Leaver and Ms. Aktas met in 2012 at N.Y.U.'s Tisch Kanbar Institute of Film and Television. "I accidentally hit her with a door in the girls' bathroom, and we ended up working together throughout college and after graduation," said Ms. Leaver. Both women are in Park City, Utah, for today's premiere.
Though only 26, Ms. Leaver's résumé includes seven films as producer, director, and/or writer, one of them a feature, and several other credits as production designer, composer, and editor. She has also done extensive voiceover work, performed at clubs in New York City and on the East End, and sang lead vocals on Randy Parsons's new contemporary jazz album.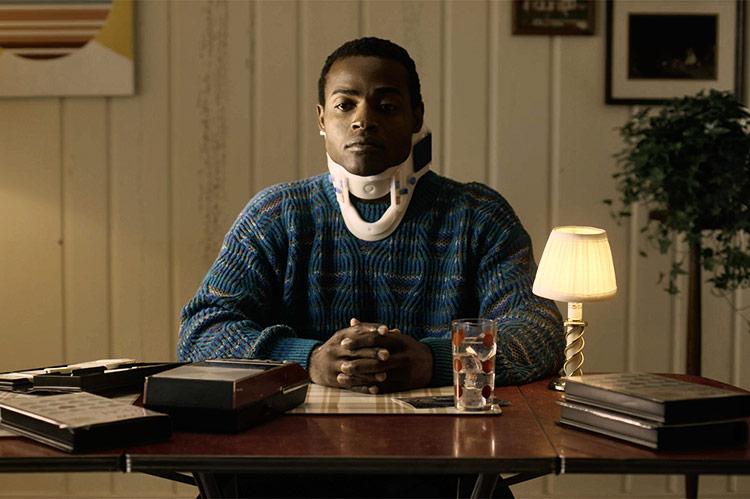 "Singing was the thing that showed its head first," she said. 'When my mom took me grocery shopping, I would sing in the aisles. I had no concept of what was appropriate." Her parents enrolled her in vocal training early on. She started with practical opera, then moved into musical theater, and, eventually, jazz.
"I got a very strong background, and the training of one of my teachers set me up for the voiceover stuff. Before I would start to sing, she would have me stand at the front of the room with a book and read passages until I got it perfect."
She attended the Amagansett School through fourth grade, then the Ross School, where Adam Judd, the dean of performing arts, took note of her interest in film and suggested she apply to the National Young- Arts Foundation's annual competition, which is open to visual, literary, and performing artists ages 15 to 18. Ms. Leaver, then 17, was one of seven filmmakers chosen from among 6,000 applicants.
She was flown to Miami, where she was able to work with mentors, was nominated for a Presidential Scholarship, and, a year later, was referred by Young- Arts to HBO, where she made a film under the tutelage of Bruce Weber, the noted fashion and portrait photographer.
Since then her films have appeared at the Hamptons International Film Festival, the Hamptons Take 2 Film Festival (now Hamptons Doc Fest), HBO, the Museum of Contemporary Art in Miami, and the Pollock-Krasner House and Study Center, among others. With Ms. Aktas, she co-wrote and
co-produced "Uncoupled," an interactive film for EKO and Warner Brothers Music Group.
Ms. Leaver's family is steeped in the arts. Her father, Brian Leaver, a decorative painter, sculptor, set designer, and muralist, earned his degree from the Rhode Island School of Design after graduating from East Hampton High School. His parents (her grandparents) met at R.I.S.D. and both taught drawing at Pratt Institute. Her sister, Brenna, is a student at R.I.S.D. as well. Her mother, Suzanne, is a massage therapist and makes jewelry.
The Leaver name is familiar to East Enders from the Deep Hollow Ranch in Montauk, America's oldest cattle ranch, which was owned by Rusty and Diane Leaver, Devon's uncle and aunt, for more than 40 years. (After selling it, they moved to Weatherford, Tex., and bought land that was part of a ranch called Rock Creek, where they established a cutting-horse training operation and cattle ranch.)
In Texas, the Leavers met Ascencion Banuelos, who had left Mexico at the age of 13 hoping to work with horses and send money home to his parents and siblings. "He is truly the embodiment of the American dream," said Ms. Leaver. "Coming over the border, working his way up in an industry that is predominantly white, and then going on to win millions of dollars in cutting-horse competitions."
Her uncle felt Ascension's story deserved to be told, and he asked Ms. Leaver, who had just graduated from film school, how to get a film made. The result was "Ascencion," a feature-length documentary directed by Rusty Leaver and produced by Devon, who also shot some of the film. It premiered at the 2017 Lone Star Film Festival in Fort Worth.
"My uncle used to produce many of the Back at the Ranch concerts at Deep Hollow. That was the best training for me," she said, "getting to learn from him and then putting my film knowledge to the test. It was sort of a trial by fire, but it really helped."
Ms. Leaver spent a year at Bates College in Lewiston, Me., before transferring to N.Y.U. "I thought I wanted something small, but the truth is I actually wanted the opposite. I think the most useful experience I had after I transferred was the first class I had at N.Y.U." The professor was Boris Frumin, a Latvian-born writer and director who was a leading filmmaker in the Soviet Union before coming to the United States in 1978.
"He really gave us a crash course in everything we needed to know. You had to make a film every single day. We were not sleeping much! He really made us work for it, because he said if any of our films looked like a postcard you could buy in New York, it's an automatic F. No street performers, no Washington Square Park!"
Ms. Leaver stayed in New York after graduation, making a living by voiceover and editing work while developing her own creative projects on the side. "I'm lucky enough that if I need to get out of the frenetic energy of the city I can always hop on a bus and hang with my parents."
In 2018, she performed a program of classic Hollywood jazz pieces at the East Hampton Presbyterian Church as part of the Art of Song series, which is hosted by Jane Hastay, a pianist, and Peter Martin Weiss, a bassist. "I actually took piano lessons from Jane when I was 10, and I have studied with her through the years."
Mr. Parsons, an East Hampton songwriter, vocalist, and musician, was in the audience. He approached Ms. Leaver afterward and asked if she would work on some of his original songs. "It was only supposed to be one song, but we've been working together over the past year. Every couple of months I would come out and work with him and Johnny Blood, the producer, at Johnny's awesome studio in Springs." The result is the album "Maybe I'm Running Away."
Ms. Leaver intends to keep on singing, acting, and making films. "I've been told since I was little that I would have to pick one thing, that I would overextend myself, that I needed a more focused idea of what I wanted to do. It wasn't really the best advice. My visual identity and my auditory identity are really the same thing, and I'm just going to continue down the path I've been on. It's been working so far!"