If "mindful escapism" is a thing, then "Harry Chapin: When In Doubt, Do Something" is its standard-bearer. It will transport viewers of a certain age to a time that seems both comfortingly familiar and scarcely recognizable.
Written and directed by Rick Korn, "When In Doubt" is a "Views from Long Island" offering in this year's Hamptons International Film Festival. The documentary's world premiere will take place on Oct. 10 at a drive-in location in Amagansett provided to ticketholders only. It will be streamed  as part of the festival's virtual offerings from Oct. 9 to 14.
Nearly 40 years after his untimely death at 38, "When In Doubt" is a vibrant portrait of an artist and philanthropist who lived as if keenly aware of his mortality. Prodigious footage of Chapin -- in concert, jawboning politicians, enjoying the beach with his family -- shows a man in constant motion, literally jogging on and off stages. He clearly relished being the center of attention, yet was dismissive of the wealth bestowed by success. As with the Beatles' exploration of universal love and cosmic consciousness before him, fame and celebrity were but a springboard to Chapin's higher purpose: the eradication of hunger and poverty.
While he achieved so much in his too-brief life, the documentary is also a mournful cry for what might have been. Chapin's death neatly and elegiacally coincided with a tectonic shift as the 1970s became the 1980s. In the months that preceded it, Ronald Reagan was elected president and John Lennon, the Beatles' iconoclastic driving force, was murdered. A return to materialism and selfishness, an explosion of homelessness, and an inexorably widening chasm between rich and poor quickly followed.
"We want people to be totally entertained, but also inspired," Mr. Korn, who focuses on socially conscious documentaries, said last week. "We want people to walk away and want to do something, to give back, to change the world -- to be like Harry -- without being preachy or political. Only Harry could pull that off . . . with all the divisiveness and craziness in the country and the world now, with the election going on, with all these things twirling around, this is a great getaway from all that. This is a 93-minute respite from the world."
"When In Doubt, Do Something" chronicles an extraordinary family. Chapin's paternal grandfather was an artist, his maternal grandfather the literary critic Kenneth Burke. His father was the famed jazz drummer James Chapin, who is shown performing with Harry and his musical siblings as the younger generation made a name for itself in the exploding folk scene of Greenwich Village. Harry Chapin's daughter and two nieces are also musicians.
"They didn't have a lot of money," Mr. Korn said, "but the family itself was incredibly brilliant, amazing, eclectic, and interesting, and they still are. The Chapin family is probably one of the great American families. They're kind of the Kennedys of Long Island."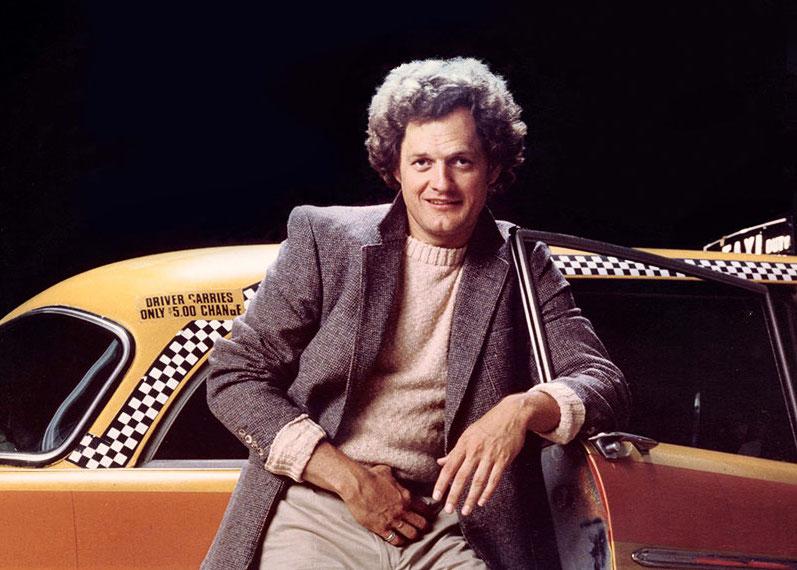 As a young adult, Harry Chapin worked as a documentary filmmaker, a discipline that informed his songwriting, Mr. Korn said. "What made him such a great songwriter is that he wrote movies. That's the way his mind worked. To have a documentary background enabled him to create songs that were very filmic. They were mini-movies. That's what made him unique."
After a series of solo performances fell flat, Chapin concluded that he needed a band. Here, too, he was unique, including a cellist along with the traditional instrumentation of a folk or rock 'n' roll outfit. The group caught the ears of the music executives Clive Davis and Jac Holzman, who battled over the artist until Holzman landed Chapin with an extremely lucrative recording contract.
Chapin's 1972 debut album, "Heads & Tales," featuring the hit story song "Taxi," was an international success. But 1974's "Verities and Balderdash" represented the artist's commercial peak. Its No. 1 hit "Cat's in the Cradle" is an incisive meditation on time, loss, and regret.
He was playing some 220 shows per year, Chapin says in "When In Doubt, Do Something," about half of them to benefit one or another cause -- eradication of afflictions and disease and, especially, of hunger and poverty. Chapin was "the leading citizen-artist of his generation," says Mark J. Green, a former New York City Public Advocate, in the documentary.
Through his brother, Chapin met Bill Ayres, who was, improbably, both a Catholic priest and a rock 'n' roll radio D.J., whose show "On This Rock'" featured artists discussing music's spiritual meanings. Together, they founded World Hunger Year, now known as WhyHunger, which continues to support grassroots efforts toward self-reliance and community empowerment. In 1977 the partners helped birth the Presidential Commission on World Hunger.
They are depicted with Senator Pat Leahy of Vermont, former President Jimmy Carter, and former Senator and Vice President Walter Mondale, and, in a charming scene that is difficult to imagine today, Chapin is seen casually entertaining an enthusiastic audience outdoors in the nation's capital.
In this unassuming way, Chapin inspired untold numbers of fellow citizens, including a young Rick Korn. "I grew up in Plainview," he said. "Harry came in the middle of the day during lunch hour to our school auditorium. He came jogging in and started playing a concert. It ended up lasting two hours, with Harry talking about hunger and poverty. That stuck with me -- both his music and his cause."
Viewed from the annus horribilis of 2020, Chapin's performances depict a sweeter, far less cynical era, the war in Vietnam and Watergate notwithstanding: attentive, even transfixed audiences respectful of a troubadour singing of what is right and wrong in the world. One comes to perceive that Chapin is the last of a tradition stretching back through Pete Seeger, who is featured in the documentary, and much farther still. (A posthumous release, in fact, is called "Last of the Protest Singers.")
But the world will always break your heart. "Harry was really concerned about the '80s," Mr. Korn said, "both from the standpoint of the way society was going -- the greed and so forth -- and also musically, where music was going, with disco and all that. Other than Bruce Springsteen" (who is depicted paying heartfelt tribute to Chapin during a performance), "everyone was going in the opposite direction in the '80s. Even though he died in '81, he could see it coming."
The ascendance of Reagan, following Chapin's work with the Carter administration, "crushed him," Mr. Korn said. "He basically had to start over." On July 16, 1981, in Reagan's first year in the White House, Chapin was driving to Eisenhower Park in East Meadow, where he was to perform a free benefit concert. He was killed on the Long Island Expressway when a trailer truck rear-ended his car.
With WhyHunger, Chapin, his widow, Sandy, and Mr. Ayres "are still saving millions of lives, all these years later," Mr. Korn said. "Helping people every year for 45 years -- what they've been able to accomplish in that period is just mind-boggling."
A few of those Chapin inspired are featured in "When In Doubt, Do Something," among them Sir Bob Geldof, the Irish musician who co-founded the supergroup Band Aid and organized the Live Aid concerts in 1985 and 2005. Also featured are the musicians Billy Joel and Pat Benatar, Darryl McDaniels (of Run-D.M.C.), and Chapin's manager, Ken Kragen, who in the 1980s organized the charity supergroup USA for Africa as well as Hands Across America, an event to raise money for hunger and homelessness.
"Harry," Mr. Korn summarized, "inspired these people to do all the great work they did."
"Most documentary films about music artists all have tragic endings for one or another reason," he said. "You want to see the car wreck, the drugs, the alcohol, the 100 wives. Harry was addicted to helping people. That's what makes this unique from any other music documentary. That is the key to this. You will walk out having a better appreciation for Harry, having learned a lot, and having been inspired by it."