Now in its 12th year, Hamptons Doc Fest has expanded to include a second venue, the Southampton Arts Center, and announced the establishment of the Pennebaker Lifetime Achievement Award in honor of the cinéma vérité pioneer D.A. Pennebaker of Sag Harbor, who died in August.
Opening today at Bay Street Theater in Sag Harbor and continuing through Monday at both venues, the festival will present two lifetime achievement awards during its Saturday night gala. Chris Hegedus, Pennebaker's wife and filmmaking partner, will receive her award from Lana Jokel, a filmmaker who has sponsored the renaming of the honor, formerly known as the Lumière Career Achievement Award.
The second award will be presented to Robert Kenner, whose films have explored the dangers of tobacco smoke, toxic chemicals, global warming, and a 1980s nuclear missile accident. An Academy Award nominee for his 2017 documentary "Command and Control," Mr. Kenner has won Emmy and Peabody Awards, among others.
Saturday's program will begin at 8 with a tribute to Pennebaker, the introduction of Ms. Hegedus, and a screening of Pennebaker's first film, "Daybreak Express," a five-minute ride on the Third Avenue El with music by Duke Ellington.
Mr. Kenner will receive his award at 8:30 and be interviewed by Don Lenzer, an East Hampton filmmaker and longtime friend, before a showing of "Food, Inc." at 9. Mr. Kenner's 2008 documentary exposed the industrialization of the American food business and its effect on workers, consumers, and the environment.
Among this year's other noteworthy films are "Queen of Hearts: Audrey Flack," a documentary about the singular East Hampton artist. Directed and produced by Deborah Shaffer and Rachel Reichman, the film won the festival's Art and Inspiration Award and will be shown this evening at 8. A conversation with the filmmakers and Ms. Flack will follow.
"Citizen K," which premiered at the Venice Film Festival in August, is tomorrow's Spotlight Film. Directed by Alex Gibney, the story of the Russian oligarch Mikhail Khodorkovsky, who went from wealth and prominence to a decade in prison to leadership of the anti-Putin movement, provides insight into the workings of power in Russia. Giulia D'Agnolo Vallan, the Sag Harbor Cinema's artistic director, will interview Mr. Gibney after the screening.
While there are no films about Donald Trump in this year's festival, the Sunday Night Spotlight film, "Bully. Coward. Victim. The Story of Roy Cohn," is the next best thing. The portrayal of the president's former attorney and mentor is directed by Ivy Meeropol, the granddaughter of Julius and Ethel Rosenberg. Cohn was the assistant prosecutor largely responsible for the Rosenbergs' execution.
Monday's Closing Night Film, "3 Days, 2 Nights," is the story of two brothers who were 11 and 8 years old when they were the sole survivors of a plane crash that killed their parents, brother, and sister in 1974. Nearly 40 years later, Mark and Andy embarked on a road trip to retrace the flight and confront, for the first time, the trauma that has haunted their lives. John Breen, an East Hampton filmmaker and longtime friend of the brothers, directs and will be present for a post-screening discussion.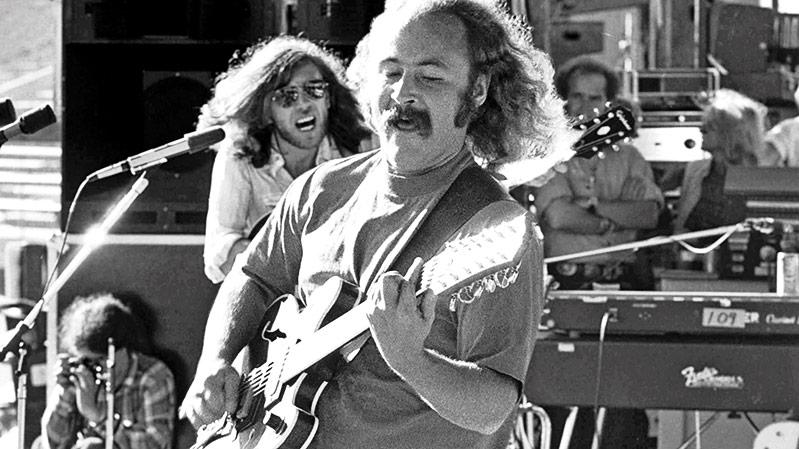 Mirra Bank, another filmmaker from East Hampton, has notched a double play, winning both the Filmmaker's Choice Award and the Andrew Sabin Family Foundation Environmental Award for "No Fear No Favor," which illuminates the difficult choices faced by impoverished villagers on the frontlines of Africa's poaching crisis. Ms. Bank will be present for a discussion after the screening.
David Charles Rodrigues has garnered this year's Sloane Shelton Human Rights Award for his film "Gay Chorus Deep South," which documents the San Francisco Gay Men's Chorus' tour of the South in response to a wave of discriminatory anti-L.G.B.T.Q. laws and the 2016 election. Mr. Rodrigues will be interviewed by Roger Sherman, an Emmy Award-winning East End filmmaker.
Mr. Sherman will make a second appearance when he and Jamie Peebles, the subject of his film "The Second Life of Jamie P.," take the stage after the screening of his personal portrait of his longtime friend, who thought she was a man until, at 63, she realized that she was a woman. Her yearlong transition, which culminates with confirmation surgery, is conveyed through video diaries and cinéma vérité confessions.
Many of the films engage with social and political issues. Nanfu Wang and Jialing Zhang's "One Child Nation" examines China's one-child policy and its draconian enforcement, while "5B," directed by Paul Haggis and Dan Krauss, tells the story of Ward 5B, the first AIDS ward unit built in the United States in 1983.
"Desert One," by the Oscar winner Barbara Kopple, revisits the 1979-'81 Iranian hostage crisis, including a focus on the secret rescue mission and a 20-minute interview with President Jimmy Carter that offers insight into his mindset during the crisis. Ms. Kopple will be interviewed by Susan Margolin, a film and television distribution executive.
Other topical films include Erin Lee Carr's "At the Heart of Gold: Inside the USA Gymnastics Scandal"; "King Bibi," Dan Shadur's study of the rise to power of Benjamin Netanyahu, Israel's longtime prime minister, whose grip on that country's reins is now threatened, and "17 Blocks," a film by Davy Rothbart that focuses on an African-American family's daily life in Washington, D.C., a city beset by poverty, addiction, and gun violence.
Films drawing on the arts also figure prominently in this year's festival. Ms. Jokel, who began her filmmaking career working for Pennebaker and Richard Leacock, will be represented by "Large Scale Projects: Claes Oldenburg/Coosje van Bruggen," which follows the couple's creation of various public sculptures from conception to installation. Ms. Jokel will be interviewed by Christina Strassfield, Guild Hall's museum director and chief curator.
"Crafting an Echo" by Marco Williams focuses on the drama that followed the Martha Graham Dance Company's commission of a ballet by Andonis Foniadakis, whose improvisational style was at odds with the company's traditional structure.
"David Crosby: Remember My Name" was fashioned by A.J. Eaton from a series of frank interviews with the hard-living and often belligerent rock icon. Daria Price's "Driven to Abstraction" tells the story of an $80 million forgery scandal that rocked the art world and brought down the venerable Knoedler Gallery. Ms. Price will attend the screening.
Other films by or about East Enders include "Seat 20D," Jill Campbell's film about Suse Lowenstein, a Montauk resident whose son was a passenger on Pam Am flight 103, which exploded over Lockerbie, Scotland, in 1988. Ms. Lowenstein coped with her grief by creating "Dark Elegy," a monumental sculptural portrayal of the victims' mothers.
The photographer-filmmaker Jane Martin will present "What Is Love?" — in which that question was posed to 90 people of diverse ages, sexualities, and cultures. Ms. Martin, who lives in East Hampton, will be present for a post-screening discussion. Susan Lacy of Sag Harbor will be represented by "Very Ralph," her portrait of the iconic fashion designer Ralph Lauren, and will be interviewed by Ms. Kopple.
Andrew Botsford, an arts writer, actor, director, and president of the Hampton Theater Company in Quogue, will serve as M.C. for the festival's question-and-answer sessions.
A complete schedule is available at hamptonsdocfest.com, as are tickets to all programs. Tickets can also be purchased from the Bay Street Theater and Southampton Arts Center websites. Most tickets are $15 for adults, $13 for senior citizens. Spotlight Films are $25, the Saturday night gala is $60, and a full festival pass is $200. Monday's Douglas Elliman Community Day films are free, but reservations through the festival's website are required.