"Urethane Revolution"
John O'Malley
History Press, $23.99
In the foreword of John O'Malley's new book, "Urethane Revolution," the writer starts off by telling the reader that he can't stand the "Dry White Toast (DWT) of the Reverential. Recount. Of. Facts," calling it "tedious crap."
Well, this super-interesting and surprisingly (I wasn't prepared) compelling, smart, and sometimes moving history of how the development of urethane wheels took skateboarding to where it is today — and how he personally, very personally, was involved — is most definitely not Dry White Toast.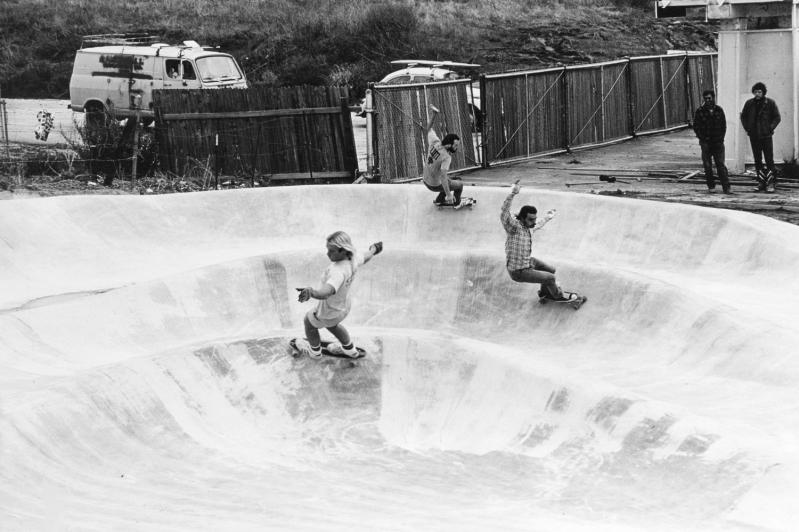 Mr. O'Malley grew up on Long Island, spending much of his time in Montauk, camping out in the Shadmoor woods to surf Ditch Plain's beach. The first chapter explains his move to California in the early 1970s with a bang, a literal, big, harrowing bang. And for some reason the recounting of his rich tale has several such episodes — big, life-threatening, life-changing, just-like-in-the-movies (as he puts it) crazy shit.
And I think that's why he has little patience for Dry White Toast. He settled into the "Woodstock by the Sea" surfing paradise of north San Diego County and crossed paths with an assortment of eccentric and industrious individuals who created the modern skateboard, with smooth-riding, grippy urethane wheels and trucks (the axle and bearings) to closer simulate a surfing experience, which ultimately resulted in the ambitious creation of the first skate park, with smooth concrete bowls and wave-like walls. 
A new extreme (before that word was used) counterculture and bigger-than-surfing Olympic sport had begun. This story has not been told, and having it told by Mr. O'Malley in the compelling way he writes (his own unique near-gonzo style), and with his direct involvement, reads true and heartfelt.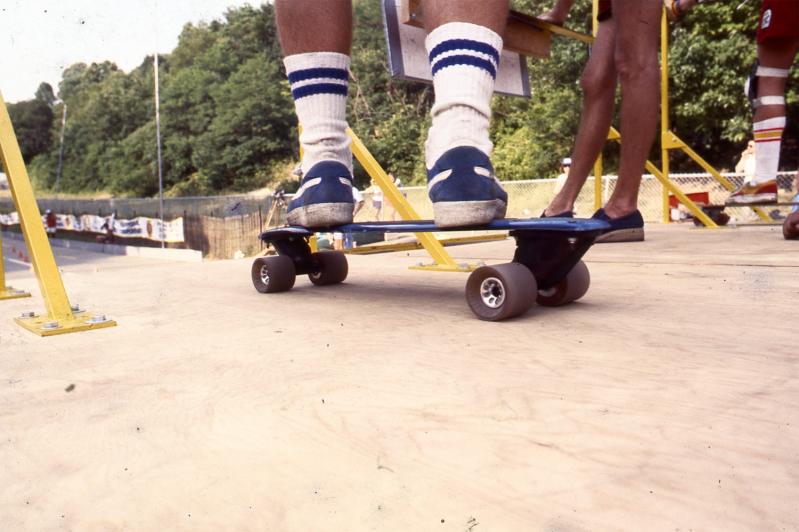 I attended college in San Diego during that time, riding my flexible Bahne skateboard with Cadillac wheels to class and always on the lookout for a paved bank or wave-like curve to do off-the-lip on. The creation of terrain that was cut, carved, and cemented into wave forms for our entertainment was beyond bitchin'.
Besides a history of the emergence of skate culture, Mr. O'Malley has also brought that decade to life, pimples and all — the blurry, nirvana and pleasure-seeking, semi-outlaw atmosphere of Southern Cali beach culture in the '70s.
If I had to quibble, and I do, I don't think the cover does it justice; the book is more important than it implies. Great pictures throughout, however.
When winter comes and there's less traffic on the roads, my daughter, Anni, and I will go to our favorite recently paved hilly roads and skate on urethane wheels and do turns like we're surfing.
Thank you, John.
---
Peter Spacek is the author and illustrator of "Wetiquette," a guide to surf etiquette. He lives in Springs and can be followed @peterspacekart.