A real estate broker with a history of drunken driving-related arrests, including one for boating while intoxicated just last week, has been charged in connection with the crash in Bridgehampton on Tuesday that sent a mother and young child to the hospital.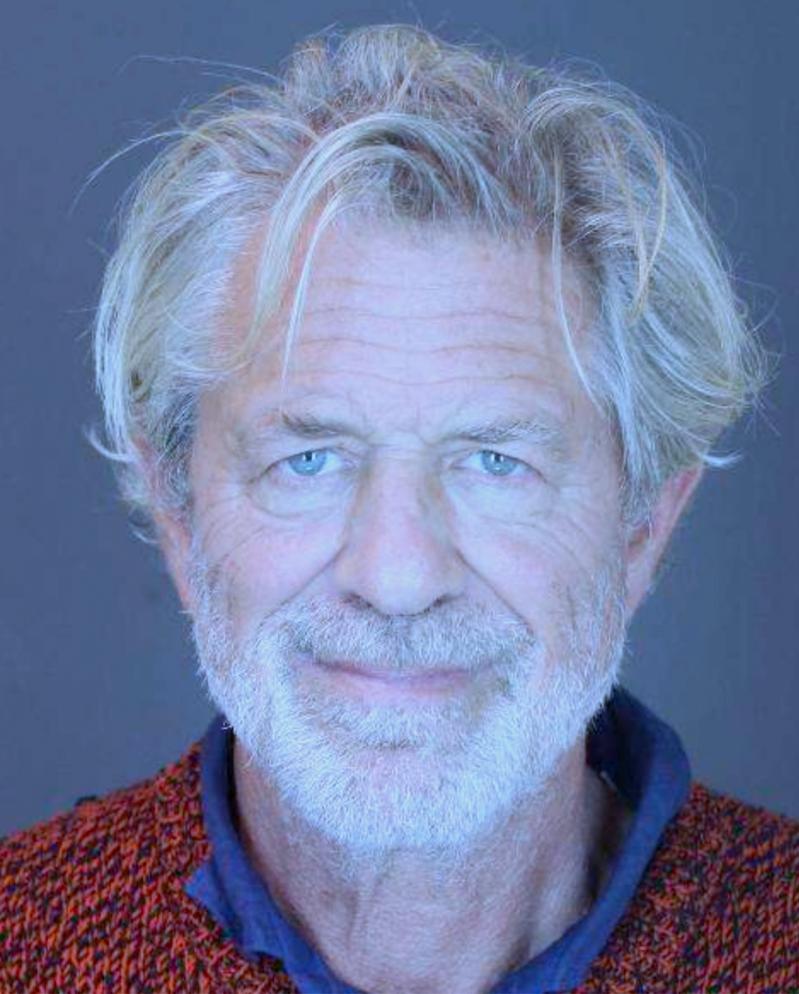 Robert K. Futterman, a 60-year-old who has a house in Sag Harbor, was charged driving under the influence of drugs, as a felony due to a prior felony conviction, two counts of criminal possession of a controlled substance in the seventh degree, a misdemeanor, and unlawful possession of marijuana, a violation, according to Southampton Town Police Sgt. Michael Joyce. He will be arraigned in Southampton Town Justice Court on Wednesday morning. His 2019 Ford F-150 pickup truck was impounded, police said. 
Police said Erica Bermeo Palacios, 31, of Morristown, N.J., had been headed north on Newlight Lane in a 2008 Nissan Altima when she entered the intersection of Montauk Highway and collided with Mr. Futterman's eastbound pickup truck. The Bridgehampton Fire Department was called to the intersection at 11:25 a.m., and had to use heavy rescue tools to extricate Ms. Palacios from the Altima, which had sustained severe damage to its driver's side. The front-end of the bright blue Ford pickup was completely smashed in. 
Ms. Palacios and her 3-year-old son were airlifted to Stony Brook University Hospital, a level-one trauma center. "Their injuries were determined to be minor," police said in a press release on Tuesday evening. Her Altima was also impounded. 
Mr. Futterman, who was not taken to the hospital, was immediately taken into custody. East Hampton Town police records show that Mr. Futterman was pulled over on the Napeague stretch in Amagansett a few hours earlier on Tuesday, at 8:45 a.m. He was issued four traffic violations.
He was free bail following a July 16 charge in Sag Harbor Village of operating a vessel while under the influence of alcohol or drugs, also known as boating while intoxicated, a misdemeanor under New York State Navigation Law. 
According to an arrest report released on Tuesday morning, Sag Harbor Village police charged him with a misdemeanor under the navigational law after a boat accident in the mooring field by Marine Park on July 16 at about 1:40 p.m. A 2019 Tiara boat struck the anchor chain of the motor yacht Crili. The harbormaster and police found Mr. Futterman aboard the Tiara; he performed poorly on field sobriety tests. 
He was arraigned that evening by Justice Lisa R. Rana, who serves on the bench in both the Sag Harbor Village and East Hampton Town Justice Courts. She set bail at $1,000 and he was released. 
"Mr. Futterman awaits arraignment tomorrow morning before the Southampton Town Court, whereby certain legal procedures and requirements will be fulfilled," said Eddie Burke Jr., a Sag Harbor attorney, who has represented him on other court cases.   Mr. Futterman's troubles with the law seem to have begun in 2011. At the time, he was chief executive officer of Robert K. Futterman & Associates, a major commercial real estate agency in Manhattan that was estimated to be worth between $40 million and $80 million before its sale in 2018, the New York Post reported.
Mr. Futterman was arrested on Aug. 21, 2011, after police caught him driving drunk on the Bridgehampton-Sag Harbor Turnpike with his four children -- all of whom were under the age of 16 -- in the car. He was charged under Leandra's Law, which makes it a felony to drive intoxicated with children under 16 in the vehicle. 
In February of 2012, he pleaded guilty in Suffolk County Criminal Court to aggravated felony D.W.I. and misdemeanor count of driving while ability impaired by drugs, according to the Real Deal. He was reportedly taking prescription Ambien at the time. He had to complete 1,000 of hours of community service as well as alcohol and narcotics counseling. 
Mr. Futterman was recently ousted as the chairman and C.E.O. at the newly create Newmark RFK. In May, news reports said he had been fired "for cause" due to erratic behavior and following a marijuana arrest in Texas in April . He denied the allegation in a New York Post interview. He was free on that case on $1,500 bail, the Post said.
Also at the end of May in Montauk, he was charged twice in less than 24 hours with driving without an Interlock device, which requires drivers to blow into it to detect if there is alcohol on their breath before the car ignition will start. Police found him behind the wheel in Montauk on May 26 at about 9:30 p.m., and again on May 27 at 12:20 p.m. He was charged with a misdemeanor under the Vehicle and Traffic Law, in addition to a slew of traffic violations and one count of unlawful possession of marijuana. After the first arrest that weekend, police released him on his own recognizance; he was required to post $200 bail after the second offense. 
Mr. Burke was able to obtain the proof that his client was no longer required by State Department of Motor Vehicles to have an Interlock device in the car. 
This article has been updated since it was first published.