Update, 11:20 a.m.: A woman arrested on a drunken-driving charge after a fatal car accident in Montauk on Wednesday evening was released on $1,000 bail after arraignment Thursday morning. 
East Hampton Town Justice Lisa R. Rana arraigned Lisa L. Rooney, a 30-year-old Montauk resident and business owner, on a misdemeanor driving while intoxicated charge. Town police said she was driving a 2019 Chevrolet Silverado pickup truck north on Flamingo Avenue when it struck John James Usma-Quintero, 28, who was bicycling in the same direction just after 6 p.m.
According to an accident report, Ms. Rooney struck the bicyclist along the shoulder of Flamingo Avenue, just south of Falcon Place, and then a guardrail. Witnesses called 911, and Ms. Rooney remained at the scene, Detective Sgt. Dan Toia said on Thursday. He declined to answer further questions about the crash, pending further investigation. 
Ms. Rooney told police after the accident, according to court records, "I don't know what happened, I swerved to avoid a car who was in the middle of the road and I hit the guardrail," and "I didn't see the bicycle, is he okay?"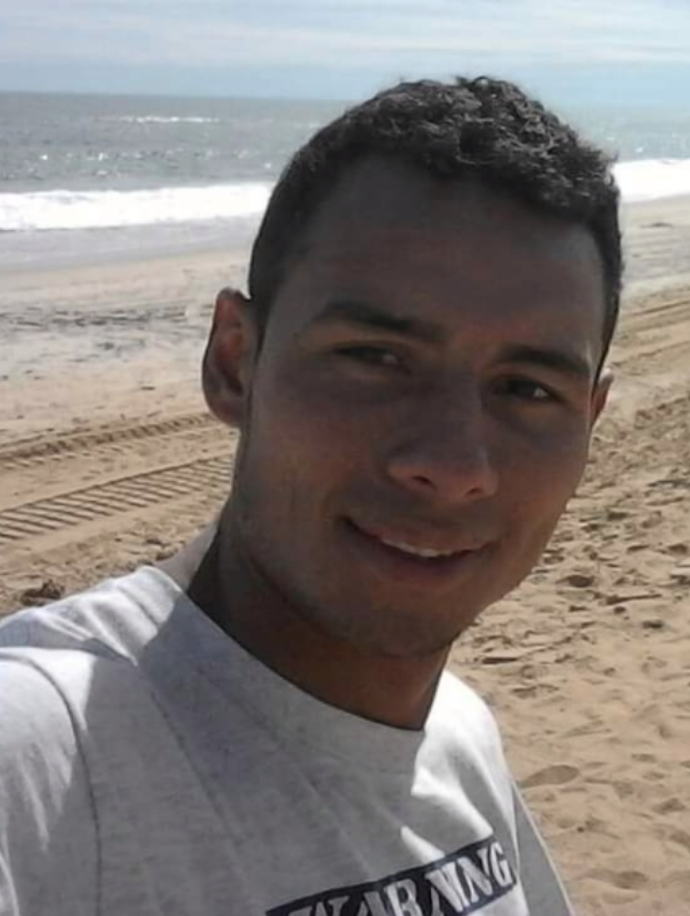 Mr. Usma-Quintero was pronounced dead at Stony Brook Southampton Hospital. He had been heading home to Lycke's Apartments on West Lake Drive from his job at the 7-Eleven on Montauk Highway when he was hit, his aunt, Mercedes Giraldo, said after the court proceedings Thursday. 
Police said Ms. Rooney showed signs of intoxication, ranging from a strong odor of alcohol on her breath to slurred speech. She was also said to have performed poorly on field sobriety tests. She was placed under arrest at 6:34 p.m.
Jamie Greenwood, an assistant district attorney with the Suffolk County D.A.'s office, said that Ms. Rooney refused an Intoxilyzer breath test following the accident. Her office did obtain a blood warrant and her blood was taken for analysis 9:33 p.m., court records show. Additional, upgraded charges are being considered, she told Justice Rana. 
Ms. Greenwood requested bail in the amount of $50,000 cash or $100,000 bond, but Justice Rana set bail at a lower amount. She gave several reasons, including that Ms. Rooney is a lifelong resident who owns a business, Girltauk, in Montauk. 
Also, the judge said the bail laws in New York State are changing in January and at that time she would be prohibited from setting any bail on a misdemeanor D.W.I., even though there is a fatality.
Justice Rana said there is "a very good chance" the charges would be upgraded to a felony case, and then bail could be increased. 
In the meantime, Ms. Rooney's license has been suspended, and she is not eligible for a hardship license because she refused the breath test. 
"I'm going to be very clear with you," Justice Rana told her. "If I find out you were operating a motor vehicle, the case will be returned to court and bail will be significantly increased."
"Don't drive," she said.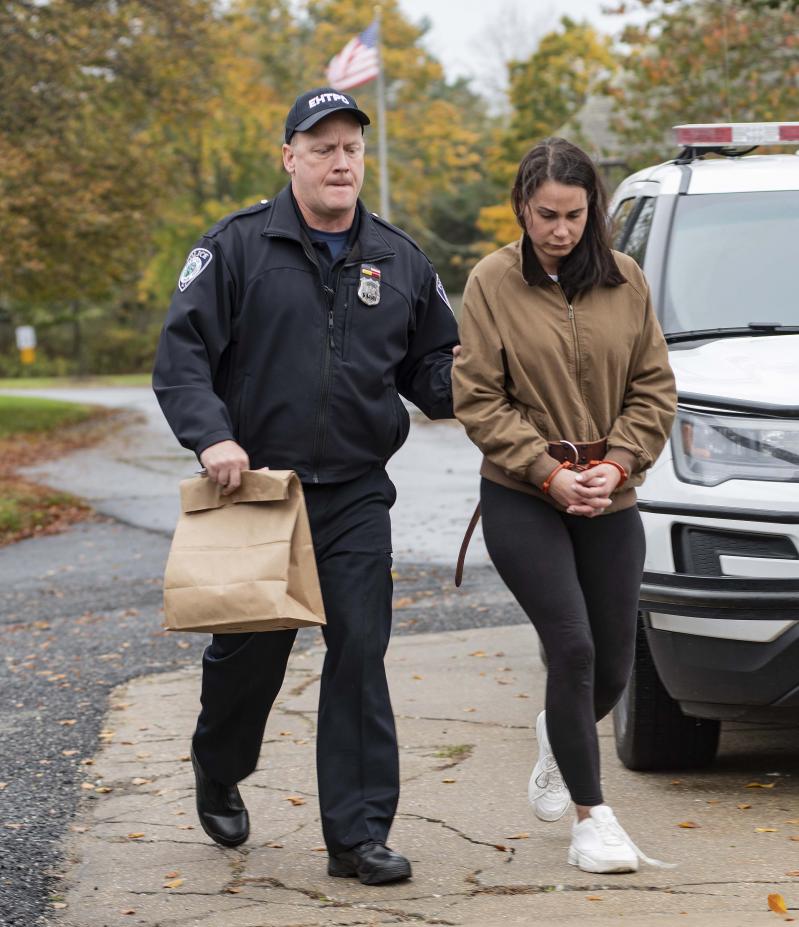 Ms. Rooney's family, including her mother, Bruna L. DiBiase, a New York City judge, posted her bail at the courthouse, and she was released from custody there. She left quietly with her family and her attorney, Chris Carillo. Ms. Rooney's stepfather is Wyatt Gibbons, a candidate for judge of the New York Supreme Court 11th Judicial District in Tuesday's election.
After court, the victim's aunt said that Mr. Usma-Quintero leaves behind two children, 15 and 8-year-old daughters who live in his native Colombia, where he has lived in Pereira and Armenia. He came to the United States in April on a work visa and was planning a visit back to Colombia soon. 
At court with the help of Luis Alfredo Rodriguez, a neighbor who had driven her there with another family member, Ms. Giraldo said, "She leave two kids without a father and they are really really sad." She said she would like to see more serious charges against Ms. Rooney and that she felt the bail was too low.
"To put like $1,000 for going out and killing somebody that don't make no sense," Mr. Rodriguez said. "It's crazy," Ms. Giraldo added.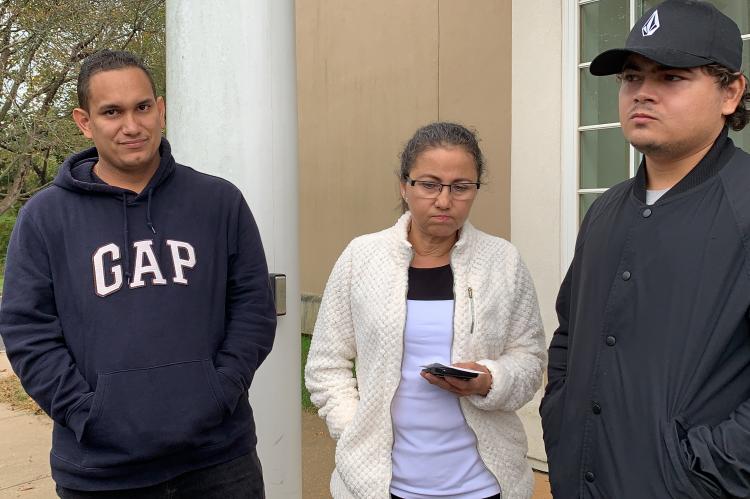 Originally, 7:30 a.m.: A bicyclist was killed in an alleged drunken driving crash in Montauk on Wednesday night.
East Hampton Town police said Lisa L. Rooney, 30, was driving a 2019 Chevrolet Silverado pickup truck north on Flamingo Avenue when it struck a man who was riding his bicycle in the same direction on the street, near Falcon Place, just after 6 p.m. Police did not offer more details on the crash or who called 911.
The Montauk Fire Department responded and transported the bicyclist, who police identified as John James Usma-Quintero, a 28-year-old who lives in the hamlet, to Stony Brook Southampton Hospital, where he was pronounced dead. Montauk Fire Chief David Ryan said first responders considered calling for the medevec helicopter, but it was not flying due to the weather. 
It was raining Wednesday evening and foggy in places at the time of the accident.
Police arrested Ms. Rooney, who also lives in Montauk, at the accident scene. She has been charged with driving while intoxicated and will be arraigned in East Hampton Town Justice Court on Thursday morning. 
Flamingo Avenue was closed for most of Wednesday night while investigators took measurements for accident reconstruction. The pickup truck could be seen on the shoulder of the road with passenger-side front-end damage and its airbags deployed. 
East Hampton Town police said the investigation is ongoing. Detectives are asking anyone who may have witnessed the crash, or who has more information, to call East Hampton Town police at 631-537-7575. All calls will be kept confidential.