The first 60 seconds of the documentary "Alan Pakula: Going for Truth" tells a great deal about the late producer-director's career. A dazzling montage of clips from "Sophie's Choice," "Klute," "All the President's Men," "Presumed Innocent," "To Kill a Mockingbird," and many more provides evidence of what Alan Alda says during the film: "He came up with extraordinary work. . . . These were first-class productions that cost real money, and he still managed to be a serious artist."
Directed by Matthew Miele and having its world premiere at the Hamptons International Film Festival, "Alan Pakula: Going for Truth" creates a layered portrait of its subject through interviews with actors and others who worked with him, family members, film clips, archival photographs, and interviews with Pakula, who directed and/or produced 23 films between "Fear Strikes Out" (1957), which he produced when he was 29, and "The Devil's Own," which he directed in 1997, the year before his death at 70.
A portrait emerges of an intellectual who was fascinated by human psychology and, as Christopher Plummer put it, "was very socially conscious about what was happening in the world." He was also an A-list producer and director who was "was not out to get his name all over the place all the time," according to Hannah Pakula, a writer whom he married in 1973. The couple moved to East Hampton in the 1970s; Ms. Pakula sold their house in 2014.
During one interview, Dick Cavett observes that it is difficult to describe a Pakula film, whereas the work of some directors, such as Alfred Hitchcock, is instantly recognizable. Pakula's response was, "I've decided to try different forms because it's a great challenge. And I think you do your best work when you're nervous and when you're scared. . . . imitating yourself [is] a great danger to me."
"I was a fan of Alan's for as long as I remember watching movies," said Mr. Miele. "His directing style was always story first. I respected that. I was so upset after his death because meeting him had been one of my life goals. He was one of the directors who drew me into film in the first place."
For a number of years, Mr. Miele assumed somebody would make a film about Pakula. It was only in 2016, after having made five documentaries, that he managed to secure an appointment with Ms. Pakula, who gave him a green light after several meetings.
"It was a big story, and something very intimidating for me to take on, but I felt confident because of my passion for the subject." In order to assemble clips, he studied every work in Pakula's filmography. "And Hannah reached out to some of the key people in the beginning, to Meryl Streep, Jane Fonda, Harrison Ford, and that's what got the ball rolling. They anchored us in, and everyone else came on board."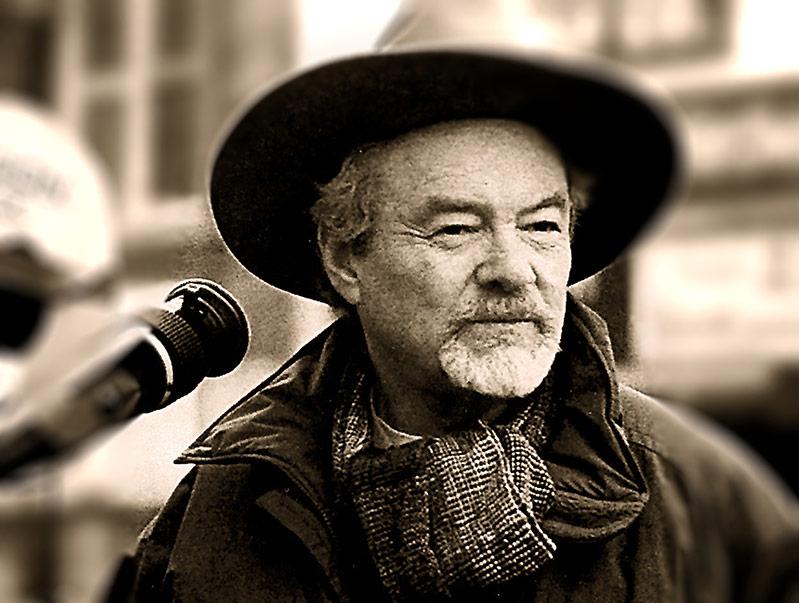 The roster of interviewees also includes Robert Redford, Julia Roberts, Kevin Kline, Dustin Hoffman, Alec Baldwin, Steven Soderbergh, Jeff Bridges, and, from outside the motion picture community, Tom Brokaw, and Bob Woodward and  Carl Bernstein, the journalists who broke the Watergate story. "Alan worked like a reporter on 'All the President's Men,' " recalled Mr. Bernstein.
Pakula's comment on that film was typical of his approach to his work in general. " 'All the President's Men' is a true story about a major piece of American history. And I didn't think it should be gussied up and movied up and souped up for 'entertainment value,' " he said, adding air quotes. That film was nominated for dozens of awards, including eight Oscars, and won four, but lost the best picture award to "Rocky," as did "Taxi Driver," "Network," and "Bound for Glory."
Mr. Miele was comfortable interviewing the A-listers. "When you see them in the film, you realize that they are there because they want to get across what Alan meant not only to them but also to cinema and to storytelling in our society. We're living in a very surface society right now. The actors I talked to felt studied and cared about, and that's why the work stands up today. And the topics he cared about are still relevant."
Mr. Miele studied film and music composition at Syracuse University. After several years writing music for commercials and short films, he decided to develop a screenplay he had written, raised the money, and directed his first feature at 26. After a stint in Los Angeles, and against the advice of his agents, he decided to return to New York and focus on documentaries.
"I feel strongly about the documentary world right now, we're at this peak moment of nonfiction being the entertainment option. Robert Redford told me during the interview that long-form documentary is really the last good journalism left, because we're living in a sound bite world." His previous subjects included Bergdorf Goodman, Tiffany's, the mobster Longie Zwillman, the Carlyle Hotel, and Harry Benson, a noted photojournalist.
Mr. Miele's sister had a house in Southampton where he spent five months writing a script 10 years ago. At the time he knew Hannah Pakula had a house in East Hampton, "but I don't think as a storyteller I was ready. I became a dad when I was 38, and by my early 40s I felt experienced enough to approach the story and contact Hannah."
Premiering the film at the Hamptons Film Festival was part of Mr. Miele's design. His film "Harry Benson: Shoot First" premiered here three years ago, and the Pakulas had roots here. The icing on the cake was that David Nugent, the festival's artistic director, wanted to launch the film here.
"Matthew did a great job," said Ms. Pakula. "I love the film. It says who Alan was."
"Alan Pakula: Going for Truth" will be shown at the East Hampton Cinema on Oct. 12 at 3:30 p.m. and Oct. 14 at 12:15 p.m. Tickets are $15.