Update, Tuesday, June 2, 9:15 p.m.: The death of George Floyd under the knee of a Minneapolis police officer last week has moved people across the country to mobilize anew with the Black Lives Matter message and other statements against police brutality and systemic racism.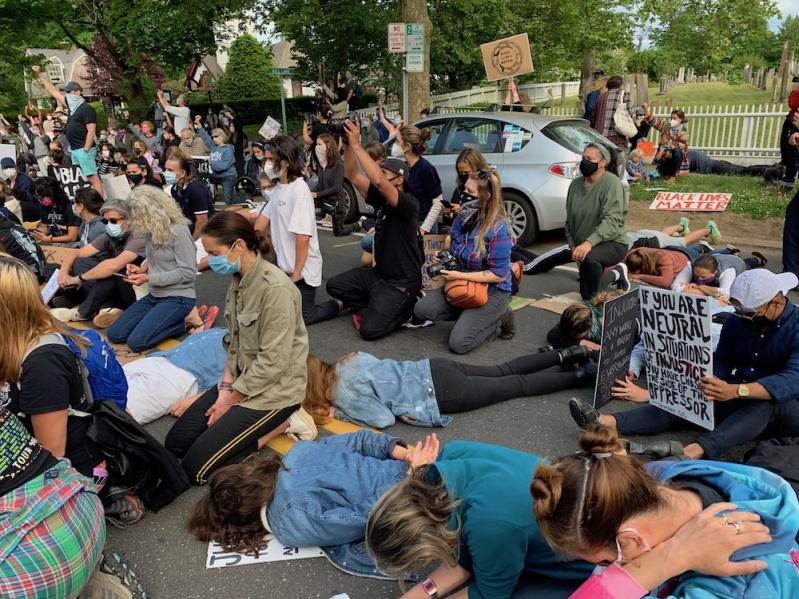 A peaceful demonstration and march from the Bridgehampton Community House on Tuesday evening drew hundreds of people. Wearing masks and carrying signs, they marched down Main Street, bringing traffic to a standstill as they stopped to kneel or lie down in the roadway. (There is a related online petition and additional information on Facebook at https://www.facebook.com/events/304394937244465/.)
"We stand in solidarity with our brothers and sisters all over the country who demand an end to racist policing," the organizers of the Justice for George Floyd Protest and March in Bridgehampton wrote on Facebook.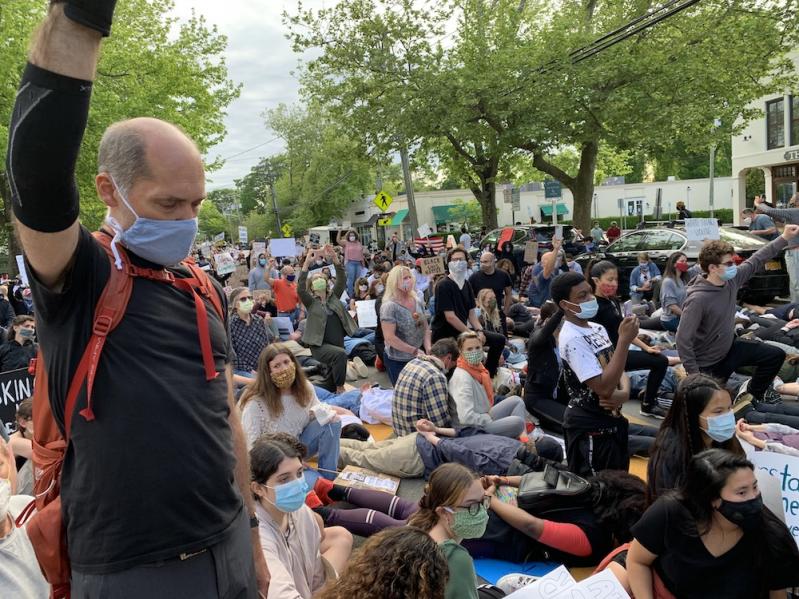 The group East End Against Hate, which consists of local high school and college students, is planning a peaceful protest on Friday at the windmill in Sag Harbor from noon to 3 p.m., with a rain date of Monday.
"In this protest, we hope to address the violent acts of racism that have transpired in recent weeks and to educate those who have either chosen to stay silent or who have actively participated in the spread of discrimination," the group said in an announcement that also encouraged participants to "bring masks [and] signs, and comply with all social distance requirements. We have peaceful intentions and will not tolerate aggression nor destruction."
"We hope to educate those in our community and encourage positive utilization of the innate privilege many of us hold," East End Against Hate said. "We are disgusted and outraged by the persistent and radical marginalization, police brutality, and discrimination towards the black community. These injustices have been prominent in our culture for too long."
A post on The East Hampton Star's Instagram page also indicates that a group is planning to organize at Hook Mill in East Hampton Village on Sunday. Titled "Say Their Names: A Peaceful Rally," it will be from 2 to 5 p.m. More information is on Facebook at https://www.facebook.com/events/866608320513853.