Hundreds of people gathered in Southampton Village on Saturday morning for a Back the Blue rally to support police officers, law enforcement, and the armed services. 
Participants gathered at 11 a.m. at Agawam Park. 
"The most important thing is this is a peaceful rally and a peaceful walk," Kenny Oliver, the event's organizer, had said in an email earlier in the week.
Participants, waving American flags and dressed in Blue Lives Matter T-shirts, marched through Southampton Village, making their way down Windmill Lane, and ultimately back to the park.
Back the Blue events are part of an Act for America activism campaign that helps local communities organize events in solidarity with law enforcement agencies.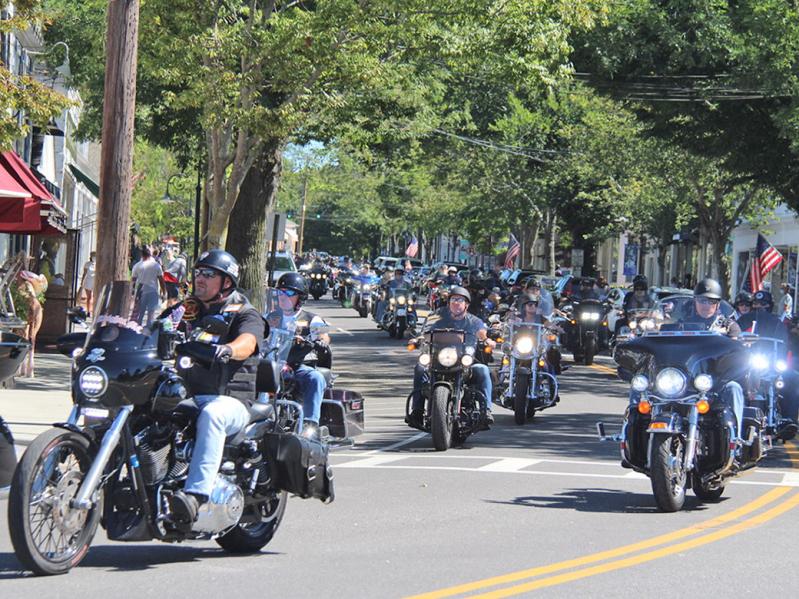 ---
Later in the day, at 4 p.m., racial justice activists gathered for a Black Lives Still Matter rally in the village in response to the morning event.
But at the Back the Blue rally in the morning where nearly 100 riders from the Red Knights Firefighter Motorcycle Club were in attendance, Mark Stark, president of New York Chapter 25 of the club, said "It's not about competition between the two rallies. The two can co-exist."
"We're here to defend the people who defend us," said a participant in the morning rally, who asked to go unnamed due to fear of any criticism. "This has become politicized. We're just here to defend the people who defend us."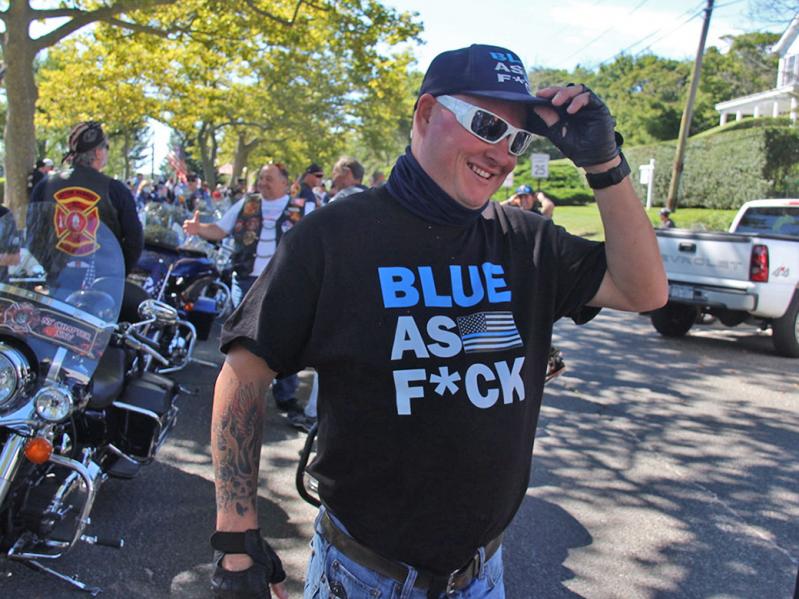 ---
"I support the police all the way!" said Robyn Lewis of East Quogue. "We need law and order in this country. The police support us in tragedy and in times of need. I can't stand them being defunded. They need us to support them."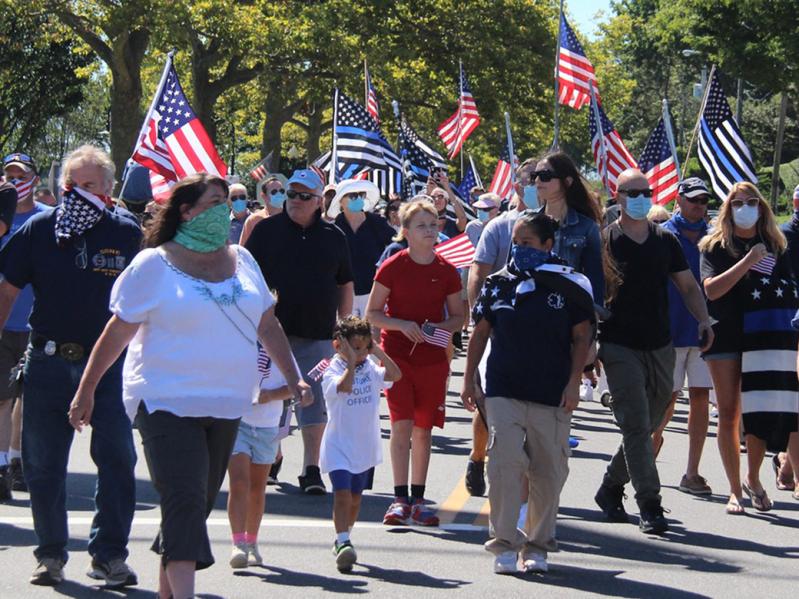 ---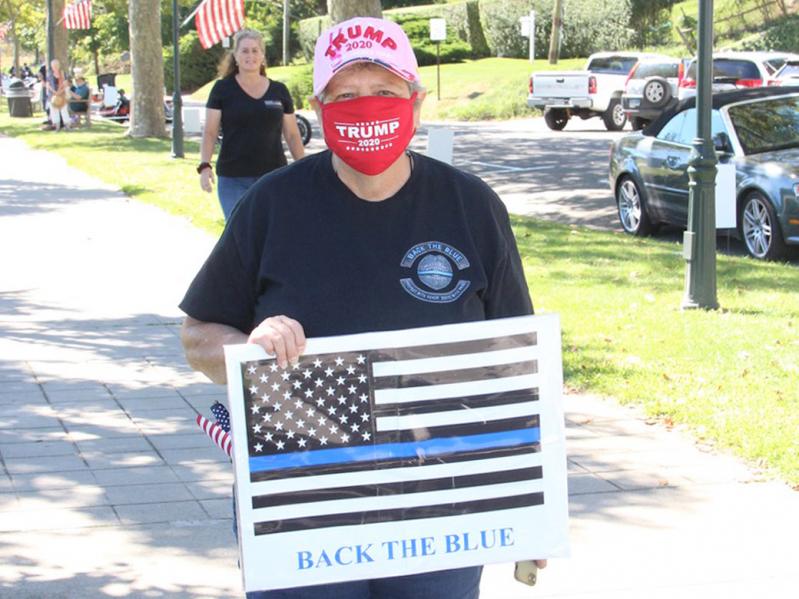 ---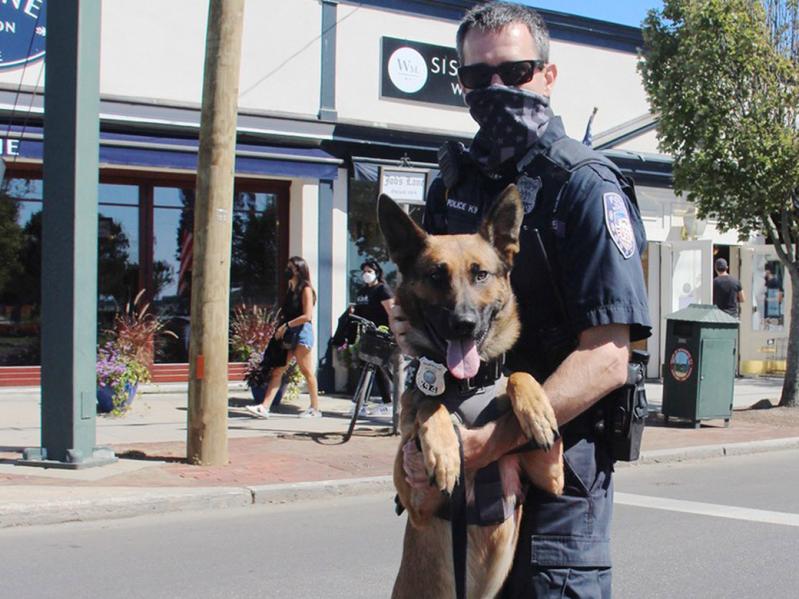 ---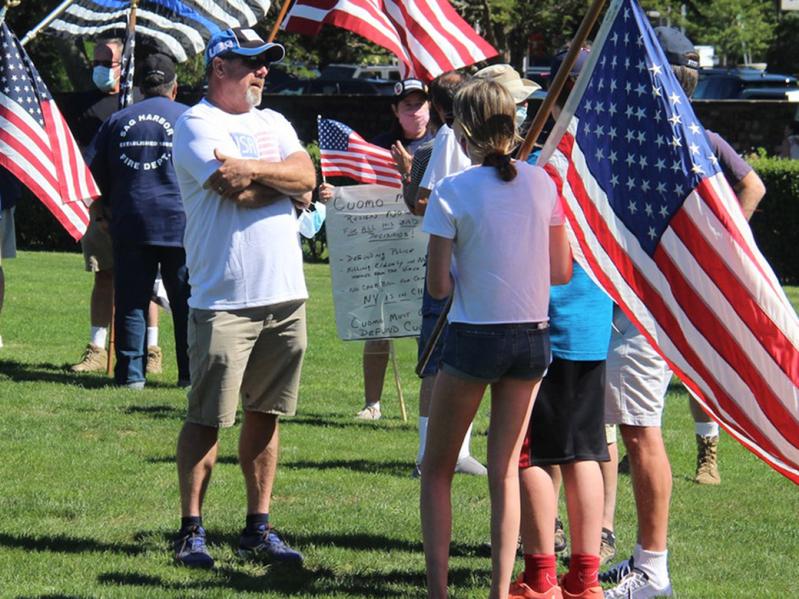 ---