Update, Friday, May 22, 3:30 p.m.: On Friday, Southampton Town Supervisor Jay Schneiderman issued an executive order requiring parking permits at town beaches and adjacent roadways from 9 a.m. to 9 p.m. through Tuesday. The town normally requires permits at these areas beginning July 1. But "because of the inundation of nonresidents parking where permits are required," the order changes the town code temporarily to May 23, according to the supervisor's office. It will need to be renewed every five days until July 1 or the town law is changed.
On Monday, Southampton Town released its holiday weekend plan for the town's beaches. It has settled on a phased reopening with just three beaches staffed this weekend. They are Sagg Main in Sagaponack, Long Beach in Noyac, and Ponquogue Beach in Hampton Bays.
Beginning on Saturday, each will operate with lifeguards and beach attendants on weekends only. Restrooms will be open at each beach, and concessions will offer takeout items only. 
As of Saturday, permits will be required at all beaches and access roads. No daily permits will be sold until further notice. Residential and nonresidential yearly permits will be sold at the three open beaches beginning Saturday. Beach permits applications are available on the town's website. Those who have permits from last year may continue to use them through June 30. 
No picnic tables or benches will be placed at the town beaches, and the Centers for Disease Control and Prevention's social distancing guidelines of six feet are encouraged. Face masks should be worn in all public areas such as restrooms and boardwalks and when within six feet of others. There should be no congregation into groups and no contact sports or sharing of sports equipment will be allowed, according to the town.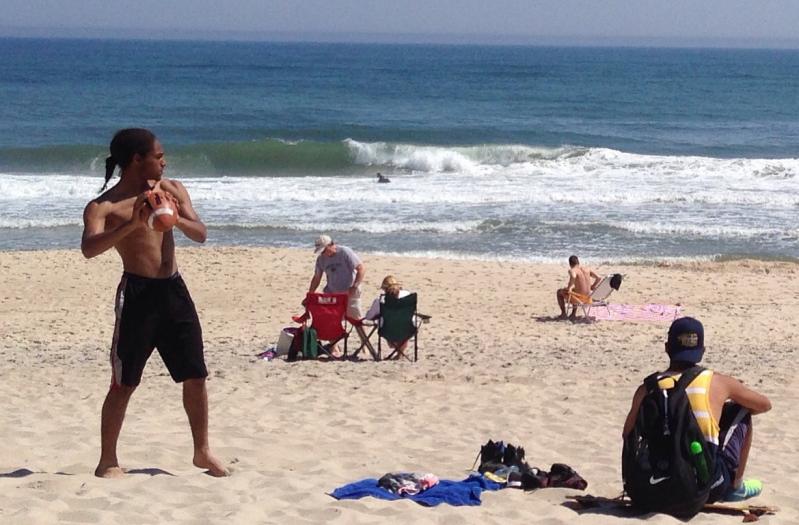 The town will assess the beaches weekly with the intent to staff more of them later in June and open those staffed beaches for daily use in July.
As of Friday, Southampton Village is limiting its yearly parking passes to residents and year-round renters in the village and the following groups for a fee: residents outside the village who live in the Southampton fire or school district and renters in the village for 30 days or longer. No daily parking passes will be sold.
The village has not announced any limitations on access to its beaches other than the usual requirement of parking permits. This year there will be no porta potties at beach heads, and the Dune Beach bathroom will be closed.
At Cooper's Beach, the concession stand will be closed, and there will be rules posted for bathroom use, with the bathrooms cleaned every 30 to 60 minutes. This year, picnic tables and the rentals of beach chairs or umbrellas will not be available.
Signs at each beach will indicate the requirements for social distancing and mask usage, and will emphasize cleaning up after leaving and taking trash home if the garbage cans are full.