Arthur Graham, an East Hampton Village trustee who is running for mayor in the Sept. 15 election, has questioned the authenticity of 200 voter registrations, and is formally challenging them with the Suffolk County Board of Elections.  
"There are people who are registered to vote in the village that I strongly suspect don't live here," Mr. Graham said on Tuesday. 
He decided to ask the Suffolk County Board of Elections for the village's voter roll because registrations seemed to "skyrocket" this year, he said. When he ran for trustee in 2018, "there were 1,268 voters registered, now we're up to 1,518."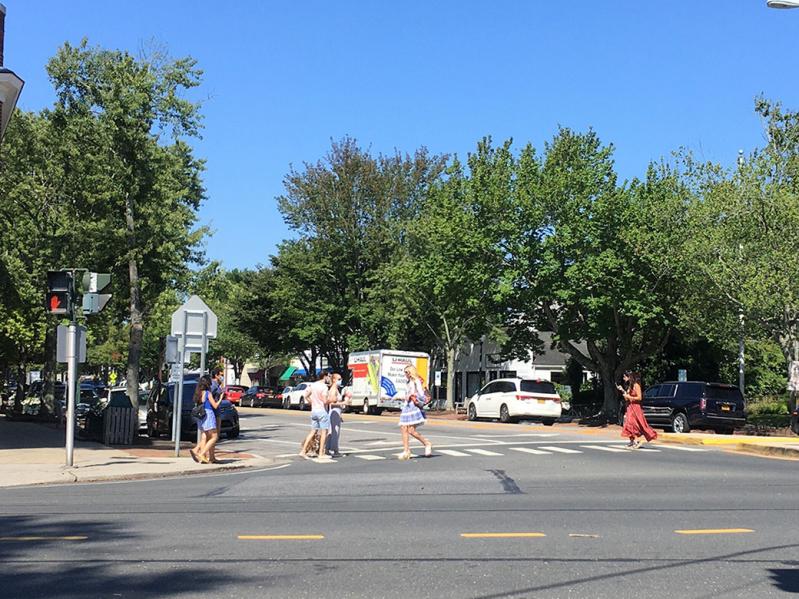 ---
After receiving the voter roll as of Aug. 21, he used a spreadsheet to sort voters by street address, and noticed numerous discrepancies, he said. The list he sent to the board of elections includes dozens of people who had listed commercial properties including the Palm Restaurant, the Village True Value hardware store, Fierro's pizza shop, and John Papas Cafe as residential addresses. In a letter to the board, he also questioned "fishy circumstances like six adults registered at a three-bedroom house," and voters who have mailing addresses outside the village. "Some of these registrants have already asked for absentee ballots," he said. 
"Are all of these registrations invalid? I don't know," said Mr. Graham. "I just want to make sure we have integrity in the registration process, and this is the only way I know how to do it. I'm not saying anyone is cheating, I'm just saying there are questions raised." 
In addition to submitting his challenges, Mr. Graham said he has also talked to Erin McTiernan, a deputy commissioner of the board of elections, who is looking into the matter. No one from the board could be reached by either phone or email. "Due to the Covid-19 outbreak and pursuant to executive orders issued by Governor Cuomo, the Suffolk Board of Elections has drastically reduced staffing," the department's website says. 
Even a few fraudulent registrations could impact the outcome of a village election. In the 2018 trustee election, the highest vote-getter, Rose Brown, received just 277 votes, and only 585 in-person votes were cast over all in the three-way race for two open seats. 
The state considers fraudulent voter registration a class E felony that would be subject to a penalty of up to four years in jail. 
According to the state's election law, if the board of elections cannot complete an investigation to determine whether a person is allowed to vote in an election, the voter's name will be flagged "as a person to be challenged when voting." At the polling place, an inspector will ask the someone who has been challenged to pledge an oath to truthfully answer questions concerning qualification. If the person refuses to take such an oath he or she will not be permitted to vote. If an oath is pledged, the inspector will ask questions to help verify a voter's qualifications. Upon being satisfied by the answers, the voter will be permitted to cast a ballot.