A fire alarm at 8:04 a.m. Sunday morning at 55 Main Street in East Hampton Village ended up being a break in a water line that caused massive flooding at a number of village businesses, including Tutto Caffe, Bonne Nuit, Valentino, and Gubbins.
The Reutershan lot is partially closed to traffic, as are some pedestrian alleyways leading from the lot to Main Street.
It is not clear what caused the break, or exactly where it occurred. 
"The water seemed to be coming from Tutto Caffe, off the Reutershan lot," said Village Police Chief Michael Tracey, but the Suffolk County Water Authority had not determined the exact location. Duane Forrester, the chief of the East Hampton Fire Department, later said that 55 Main Street, 53 Main Street, and the Gubbins building on Park Place were the businesses that flooded.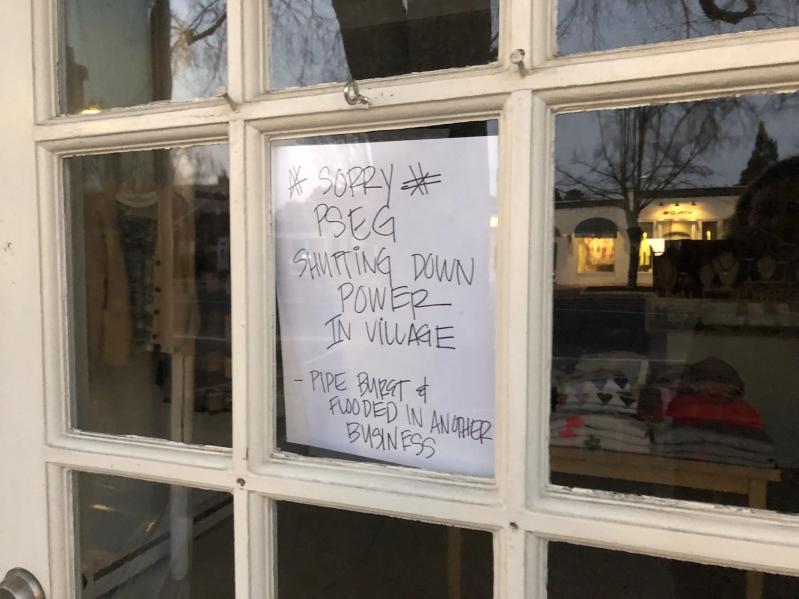 In order to pump out the water safely, electricity first had to be cut off to the affected stores, and this proved surprisingly challenging to PSEG Long Island. "There can't be any live wires," said Chief Tracey, "or someone can get electrocuted."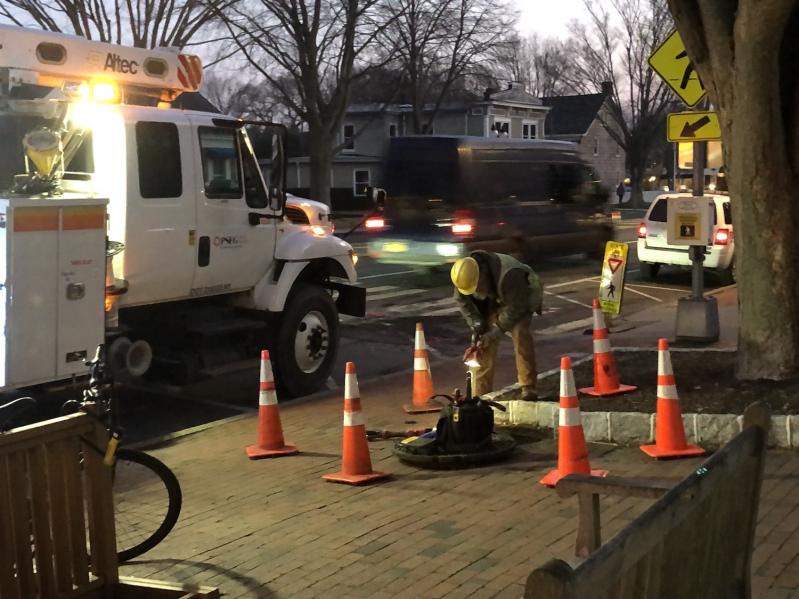 "It's alarming, but PSEG has no idea how to shut us down," said Marcos Baladron, the village administrator. "They have electrical maps from the 1940s and they're just going through it, one breaker at a time. They're just seeing what shuts down what. We've been waiting since 10:30 a.m." 
By 11:30 a.m., PSEG indicated that it could not isolate the shutdown to only the flooded stores. It told the village that electricity would be shut from the entrance of the Reutershan lot to Main Street, then west to 55 Main. All stores in that block would be affected.
It took nearly eight hours for utility workers to finally shut off electricity to the affected buildings. Thirty businesses will be without power along Main Street and Park Place.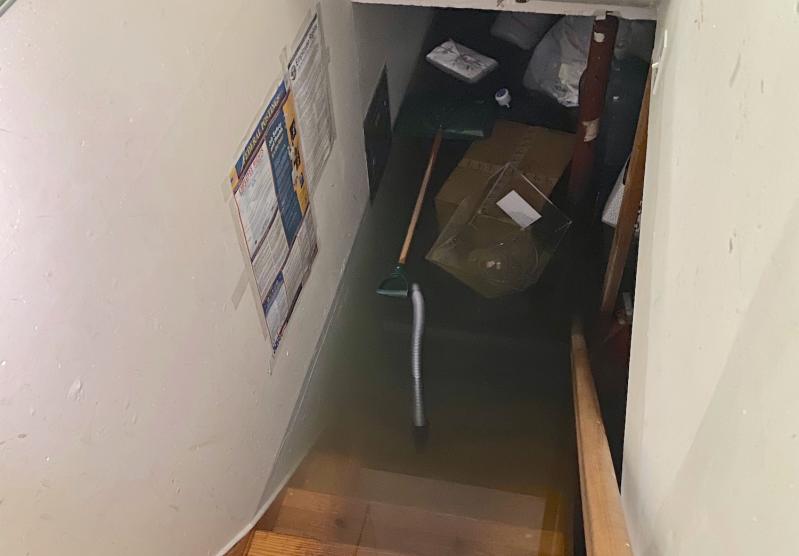 According to Chief Tracey, basements had eight to nine feet of water in them. "It takes a lot of water to flood stores like that. Once they start pumping it out, you'll see it flowing out of the Reutershan lot." Water will be pumped out of the basement of the Valentino store first, and into a drain in the parking lot, and from each successive store after that.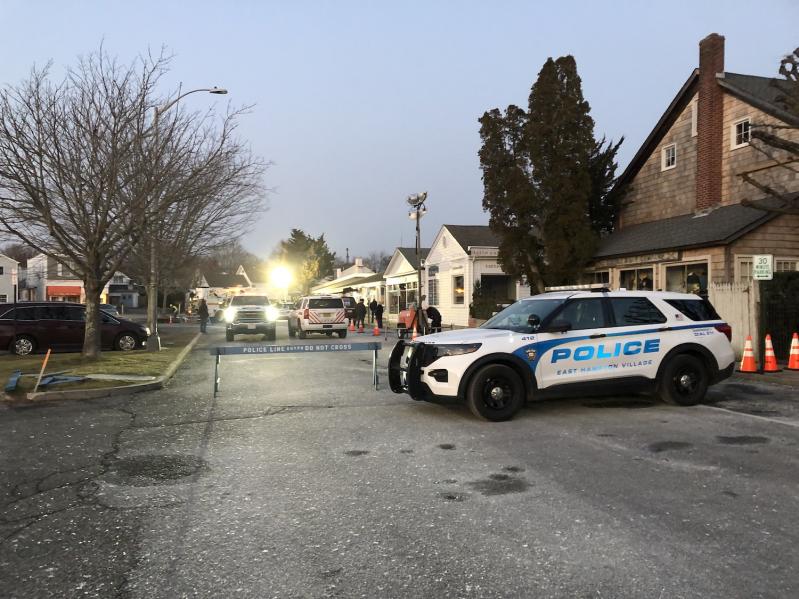 "We plan on spending the night down there," he said. Generator-powered light towers have been erected. "Stores can expect to be without power at least overnight."
Mr. Baladron said at least six shops were flooded, but that the water authority had yet to locate the break because there was "just too much water." By 7 p.m., workers had begun to pump water out of the basements of the involved buildings.
--
Corrrection: While it was initially thought that a break in a water main caused the flooding, the Suffolk County Water Authority said Tuesday that that was not the case and that the break was instead in a line branching off the main.