About the same time that I sat down to write this, the hit television show "The White Lotus," about a group of guests in a high end hotel (the first season was filmed at Four Seasons Resort Maui) announced season two was being filmed in...drumroll...Sicily. This time, the setting is the Four Seasons San Domenico Palace in Taormino, a hilltop town on the east coast of the island, close to the infamous Mount Etna.
Until recently, I would not have thought of Sicily as an exclusive resort area catering to wealthy vacationers. Well, apparently, Sicily is now hot. And, the buzz around the popular television show will undoubtedly skyrocket the area into the stratosphere of crazy, pasta-gobbling, Aperol Spritz-guzzling tourists. So, get there now when authenticity of place and island uniqueness have not yet fallen prey to buses of wide-eyed tourists wondering if the streets of Palermo are still filled with mob types.
Of course, no one can blame them. Sicily is known as the birthplace of the Cosa Nostra -- the crime syndicate. And, for a long time, the mafia roots reputation had tourists flock to Florence, Rome, Milan, Verona, Venice, -- i.e., safer cities. (Actually, just last year, I foiled two pickpocket attempts, one in Paris and the other in Florence. So far, I've remained unscathed in Sicily, although petty thieves exist here, as they do in any big city.)
Sicily is a big island with many urban areas, centuries of history because of its strategic position in Western Europe, architectural highlights from its traditional (Greek), Roman, and Baroque periods, stunning scenery, a developed agricultural and food scene, and wines that range from rustic to refined.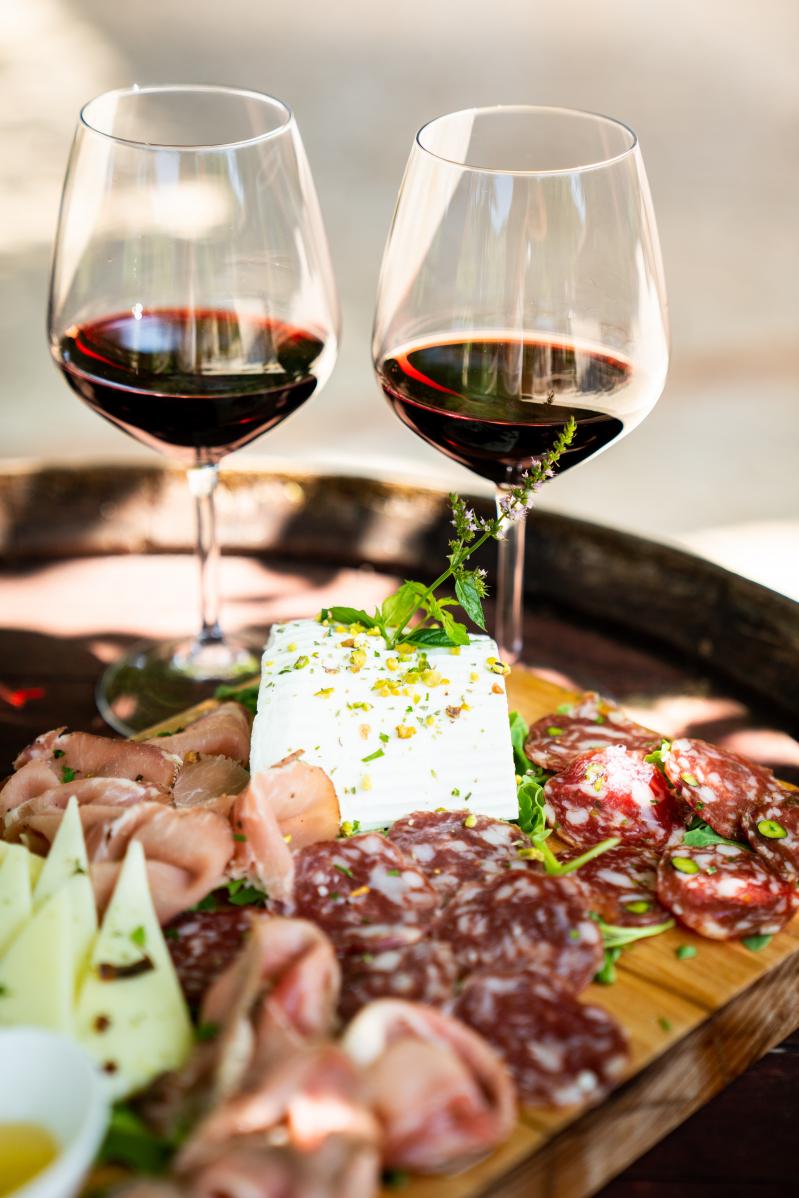 I arrived in Sicily by cruise -- Oceania Cruise Lines, a luxury outfit that's known for its on board cuisine and a partnership with legendary chef Jacques Pépin. At the time, during the pandemic, all visitors from a cruise ship had to be escorted for shore visits. Fortunately, that's no longer the case. Sicily also has four international airports -- Palermo, Siracusa, Catania, and Messina -- so you can connect from anywhere in Europe or other cities in Italy. Because driving in Italy is stressful and parking difficult in cities and small villages, consider taking an overnight car ferry from Genoa or Livorno in northern Italy to Sicily. It's useful to have a car here to get around the island and parking is definitely easier than on the mainland.
If you happen to fly into Messina on the eastern coast, you will have hit a mini-jackpot of beach, history, wines, and the inescapable wonder of Mount Etna. A sample itinerary may have you at the beaches during the day, then up in picturesque Taormina for the afternoons and evenings. Founded before the Greeks settled in Sicily, one of the major sites in Taormina is the Greek theater which is still in good condition. Visitors can walk around and sit on the stone seats, the way people did when watching a show in 800 B.C.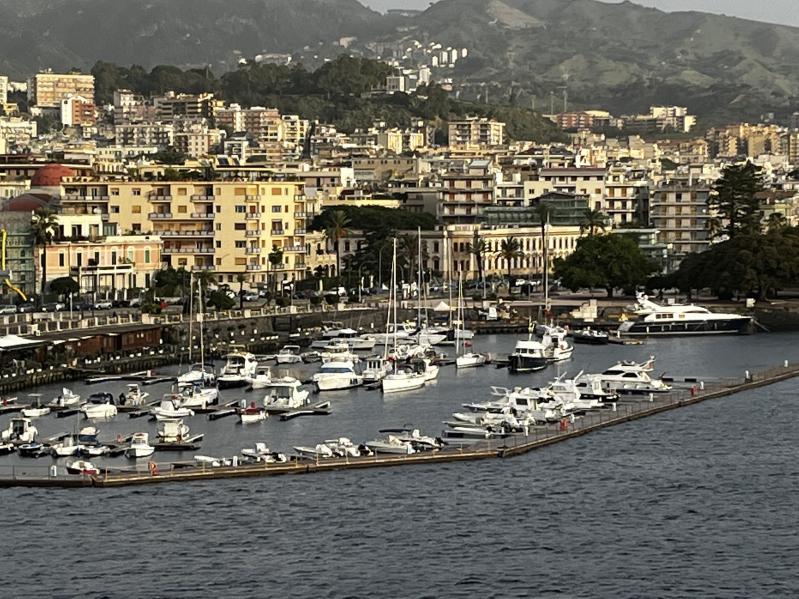 Sicily also has diverse microclimates because of its varying topography, which influences crop growing from region to region. So, food varies widely around the island, influenced also by early Arab settlers in the east and Greek and Roman rulers in the west. All of which has resulted in a culinary dispute between east and west that remains unresolved. 
Taormina's specialties are Pasta alla Norma (with eggplant), Pane cunzato (bread with tomatoes, cheese, and anchovies), Busiate alla trapanese (local pasta with garlic, tomatoes, almonds, and pecorino cheese), Anelletti al forno (oven-baked pasta with bolognese), and caponata made with eggplant, olives, and capers. Pair with a Carricante (white) or an Etna Bianco, of which the majority is Carricante.
 Fish lovers should try Sarde a Beccafico, or sardines prepared with anchovies, raisins, peanuts, and breadcrumbs, and baked in the oven. It's especially delicious when paired with a local Grillo (white) wine. Or, go for a Nero d'Avola (red) with the marinated and grilled lamb chops Scottadito, which means burned fingers because the chops are usually eaten straight off the grill.
Sicilian desserts are legendary with the most recognizable being the cannoli. Wander around Taormina or any Sicilian town and you'll see ricotta-stuffed cannolis with all kinds of sweet and savory versions. Cassata, another traditional dessert, is a sponge cake soaked in various sweet liqueurs, then topped with ricotta and dried fruit.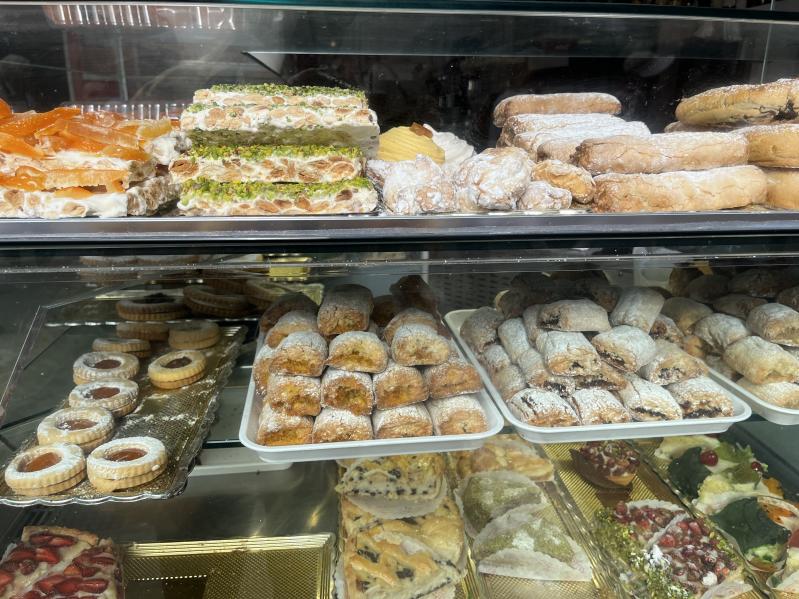 (If you stay overnight in Taormina, it's worth splurging and staying at the Atlantis Bay or Mazzaro Sea Palace.)
About a 45-minute drive from Taormina is the viticulture focus of the Catania region: Mount Etna wineries, producing good wines that are growing in quality, popularity, and price. The native Nerello Mascalese red grape is the backbone of the Etna Rosso blends, which many say are reminiscent of a pinot noir. Nerello Cappuccio is another red grape native to Mount Etna, which almost disappeared before a few early winemakers like the Benanti family saved it from extinction. 
Palermo, Sicily's capital, is on the northern tip of the island, and can be reached by train or car in about three and a half hours. Stay at the Planeta Estate wineries, in one of their apartments surrounded by vineyards. Alternatively, Tasca, producing delicious wines that are focused on sustainability, offers both vineyard stays and a cooking school considered one of the best in Italy.
Food, wine, and an adventure certainly await on this island about the size of Massachusetts -- with half the population -- but plenty of character.
Insider tip: New Yorkers, if you want to whet your wine appetite before you go, look for labels from Planeta Donnafugata, Tasca d'Almerita, and Principi di Butera.