Once upon a time, or specifically, mid-pandemic last year, an average Long Island family was looking for a place to plan a vacation. Montauk wasn't terribly appealing, they were tired of the Outer Banks and the Hudson Valley, and Kennebunkport, Me., was attractive but too distant. The spot needed to be secluded enough for social distancing but welcoming and entertaining enough for a family of 10 with two small children.
    The Poconos it was to be, then. The Lake Wallenpaupack region boasts hiking trails, waters for fishing and kayaking, quaint towns and shops to explore, fine restaurants and down-home eateries to try, and plenty of family-friendly activities to line up for the kids.
    Surprisingly, the lake itself is manufactured. The Pennsylvania Power and Light Company built it in 1926 for hydropower, and rumor has it that there are remains underwater of a small village that was abandoned to make the lake, which is 13 miles long. The water views are stunning, with a walking trail on the perimeter. For the waterbugs out there, a kayak for two rents for $25 an hour. Jet Skis and boat tours are also available. In the winter, ice boating and fishing are offered.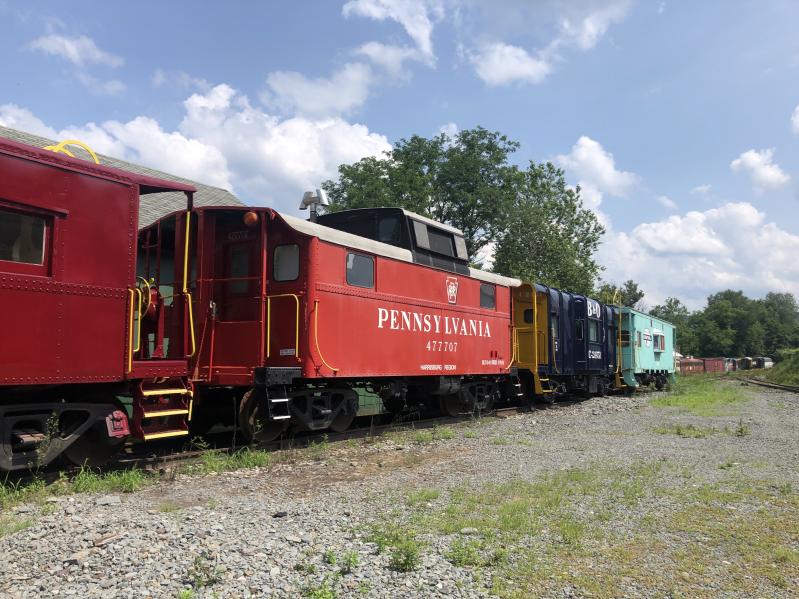 Christine Sampson photos
   About a 40-minute drive deeper into the Poconos is Bushkill Falls, which is breathtaking. There are trails for hikers of different ability levels, and they're well worth the $12-a-head admission price. You'll need your phone only to take pictures; there is no wireless reception, but there will be way too much beauty around for you to care.
    For accommodations the Silver Birches Resort is a nice choice, with well-reviewed waterfront cottages, hotel-style suites, and off-site houses to rent. A free shuttle service takes guests back and forth to local restaurants (no need to designate your own driver, but definitely tip the chauffeurs) and activities like wine tastings, jazz performances, garden tours, and yoga classes.
    A short distance away is Honesdale. Yes, there's a Walmart, but don't hold that against anyone. Here, the Black and Brass Coffee Co. is a mandatory stop for caffeine addicts. It sells a delicious steak rub made from beans along with java-scented soaps, beard oil, and other unusual but appealing coffee products. Bonus: Outdoor tables and chairs allow a pleasantly unexpected view of a nearby waterfall.
    A not-to-be-missed restaurant in Honesdale is Dyberry Forks, whose name pays tribute to the town's original moniker. Reservations are required at this farm-to-table hot spot with many Asian-inspired entrees, thoughtful vegan and vegetarian options, and strong, original cocktails.
    Those who appreciate D.I.Y. furniture makeovers must stop at a store in nearby Hawley called Flipped, where curated antiquing and decorating are taken to another level. Artisans give new life to oldies but goodies, large and small -- chairs, tables, armoires, candleholders, baskets, frames, glassware, and more. Definitely not your average souvenir shop.
    Hawley itself has that old-school Americana feel to it, sort of dusty with enough charm to make it worthwhile to spend the better part of a day there. One option for fun: sightseeing tours in antique train cars. The Hawley Silk Mill has some interesting shops and an eclectic eatery called Cocoon that sells marvelous sugary treats. The Family Farms Northeast cafe boasts great coffee, smoothies, and sandwiches, plus a selection of hats and buttery-soft T-shirts that appeal to the hipster crowd. A $20 shirt bearing the slogan "What Happens in Hawley Stays in Hawley" was a favorite here, though it does beg the question: What exactly is it about Hawley that must not be mentioned elsewhere? The secret may well be out now.